Coco Chanel's Glittering Cosmos in Bijoux de Diamants
A jewellery collection that has you reaching for the stars.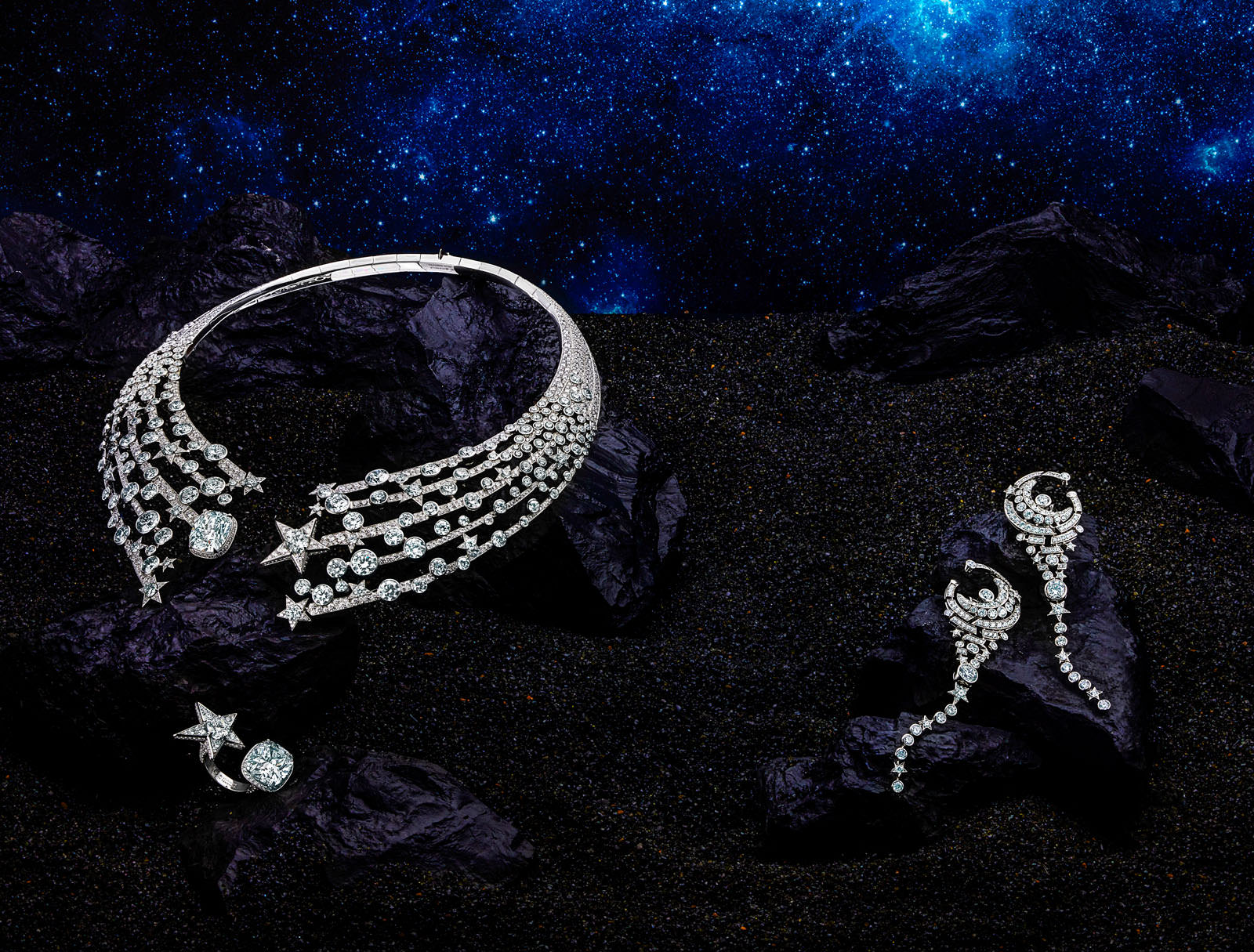 In 1932, Coco Chanel presented Bijoux de Diamants, her one and only high jewellery collection. Sales of diamonds had been badly hit by the economic crisis of 1929, and the London Diamond Corporation commissioned Madame Chanel to revive them. That collection, in white and yellow diamonds, and platinum and yellow gold, drew upon the brilliance of the night sky. "If I have chosen diamonds, it is because they represent the greatest value in the smallest volume," she said of the collection then. Ninety-plus years on, and the Chanel Fine Jewelry Creation Studio revisits the galaxy for a high jewellery collection. Titled 1932, the collection revolves around three celestial symbols: the stars, the moon, and the sun. There are 77 pieces, 13 of which are transformable—from necklace to brooch, necklace to ring—containing sapphires, fancy-coloured diamonds, opals, rubies, spinels, and tanzanites. This is a collection that has you reaching for the stars.