Micoli Makes Bags for Women on the Move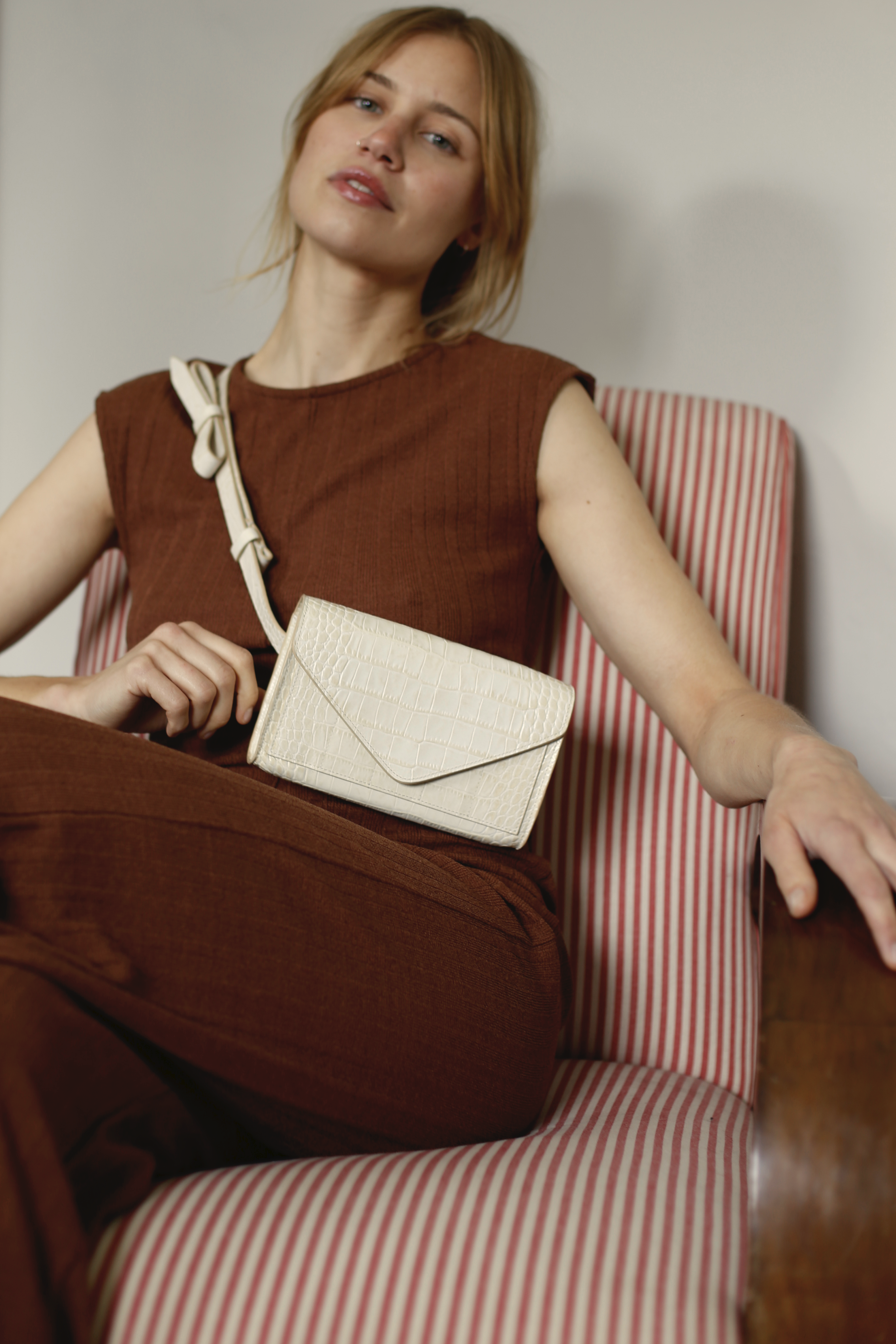 Catherine Micoli is skillfully practical. The New Yorker-now-Florentine exercises a design philosophy that draws on her background as a ballet dancer. The bags Micoli creates for her namesake handbag line are pure in form and perfectly engineered to move with the body. "The whole concept of the bag," the designer says, singling out Intasca (pictured), the first and continued best-seller, "was lightweight, logo-free, valuable materials that can endure time, and a bag that sat with your body and moved with your body." The result is a chic hands-free bag for day-to-day life and a must-have when riding your bike. The Micoli range has expanded to include the Giornal Crossbody, Impolso, and the oversized catch-all Luna Tote.
All handbags are crafted in Florence by skilled artisans using metal-free locally sourced leather. Traditionally, tanning leather involves chemicals, acids, and salts to dye the hide, which creates toxic waste-water leftovers. Micoli explains, "you get the same result with metal-free tanned leather but there aren't the harmful chemicals—it's more expensive but makes for a sustainably friendly product." A Micoli handbag facilitates movement, grace, and ease for the wearer while projecting an understated
elegance.