A Taste of Venice at Giovane Bacaro in Vancouver
A Venetian-inspired wine bar.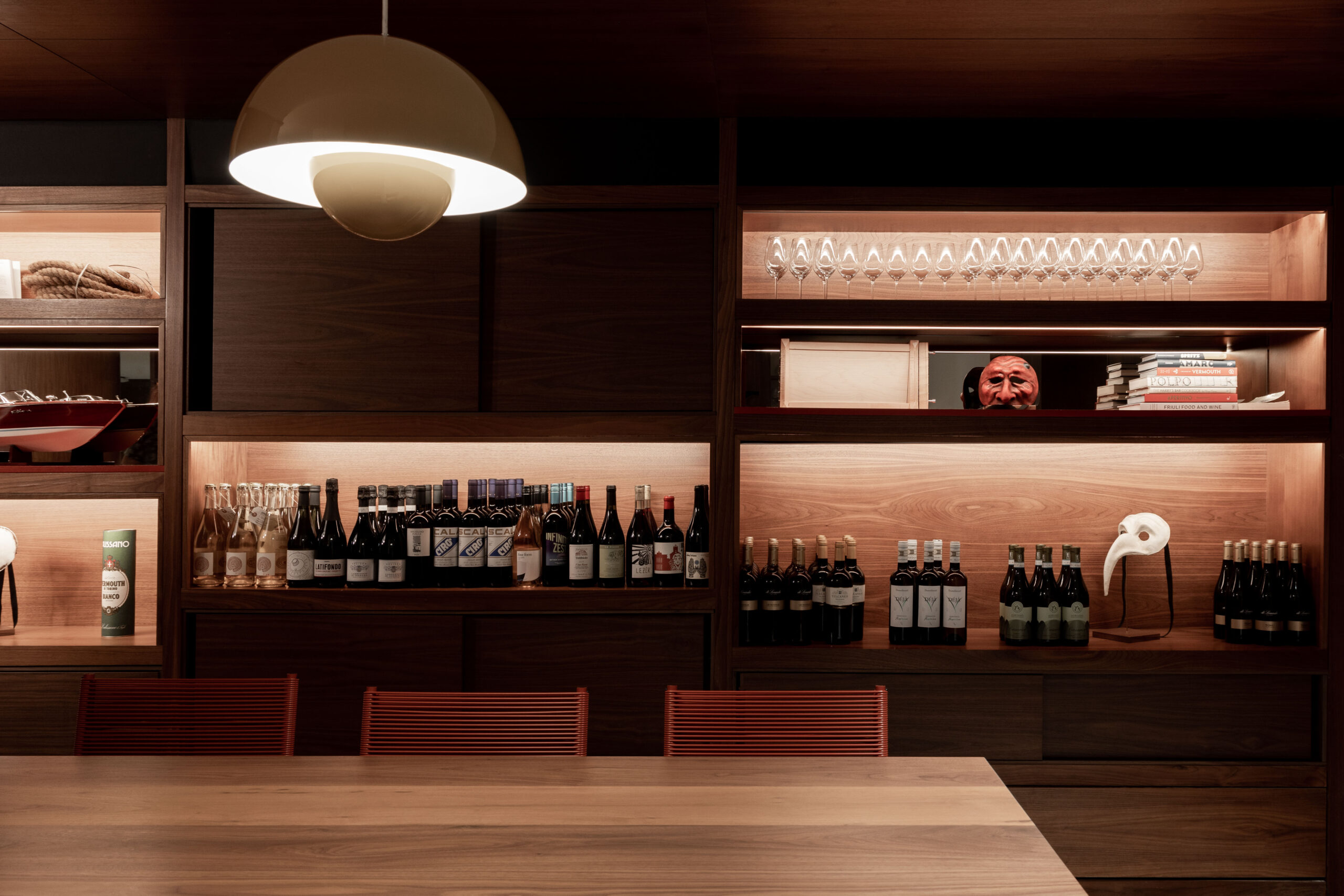 In the lobby of Vancouver's Fairmont Pacific Rim, Giovane Bacaro, a new dining spot by the Kitchen Table hospitality group, is open for business. The path of small plates is not untried in the Canadian dining scene, but Giovane Bacaro has a specificity of cuisine and historical ornamentation that makes it a desirable new spot for foodies and lovers of Venetian-style cicchetti.
The interiors designed by Ste. Marie Studio is luxuriant: an homage to midcentury Italian design. With rich wood panelling covering much of the walls and even the ceiling, the environment is transportive. Accents of light and dark stone, as well as playful railings, chairs, and light posts in yellows and reds give the wood walls the mark of design intent. Insets in the entry walkway, adjacent to the primary eating area, and throughout hold collections of Venetian masks, worn in La Serenissima for centuries as emblems of hedonism for carnivals, and represent archetypal Venetian personalities in early modern improvisational comedy theatres.
These details as well as a custom-made forcola (an oarlock used in Venetian gondolas) all add to the unmistakable Italian ambiance. Fine meats and cheeses hang behind glass, and in a secluded dining area away from the main eating area, a selection of fine wines brings guests close to the wares.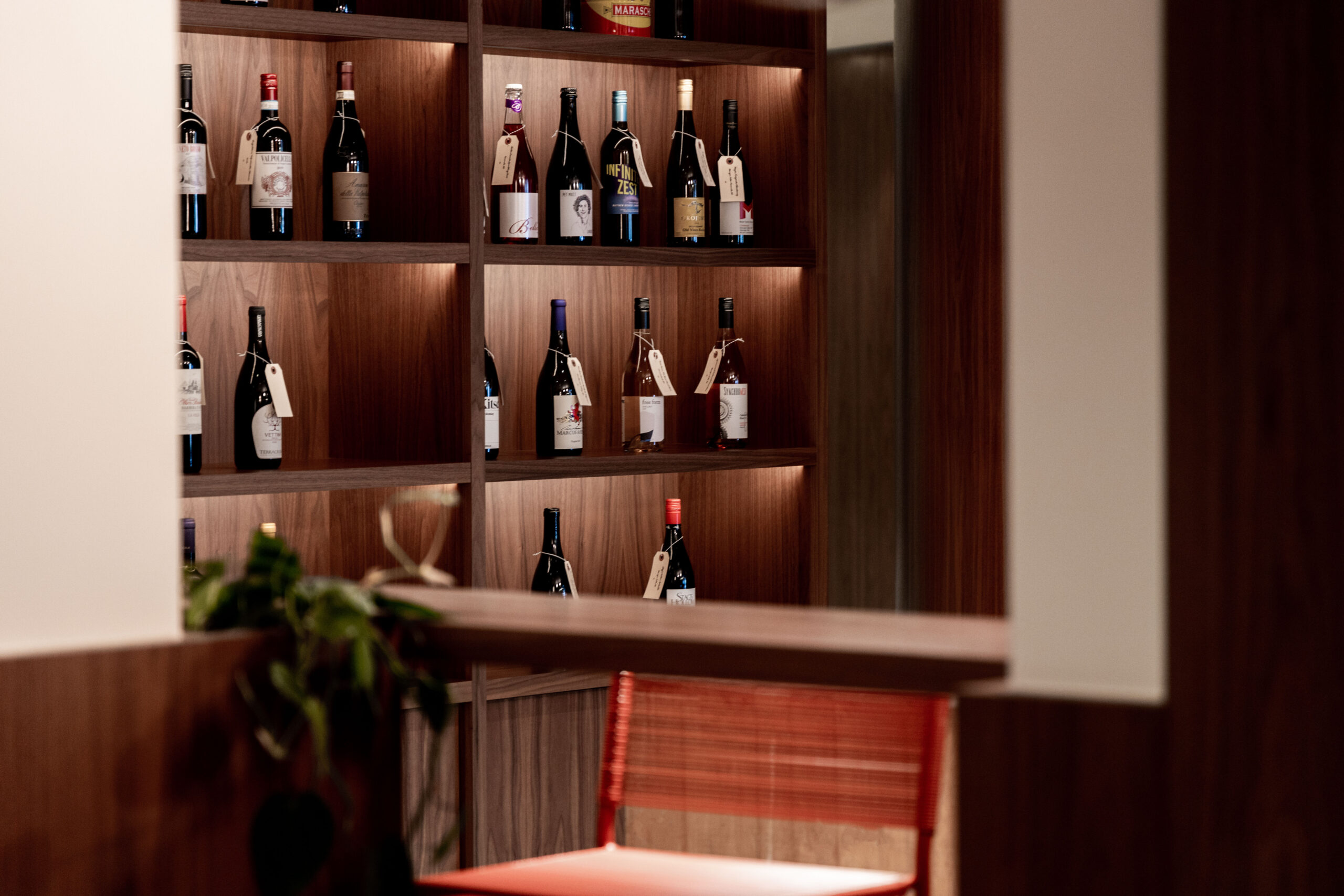 A bar functions as both a café and a late-night meetup for guests and locals. The dark woods of the interior at night are a welcome change from the glass and metal of contemporary bars, and the space is set off from the main dining room, allowing for different vibes depending on the occasion. The well-chosen drinks list emphasizes wine and spritzes.
The wine-and-cicchetti menu is ideal for casual meetings with friends or family, with aperitivo favourites—Cinzano and Gancia—tastefully curated. Try the lambrusco spritz alongside your sopressa veneta, or if you're feeling particularly decadent (mask or not), try the mozzarella en carrozza for a hearty bite of fried cheesy goodness.
1029 W Cordova St, Vancouver, BC V6C 0B9