The Diversity of Ontario Chardonnays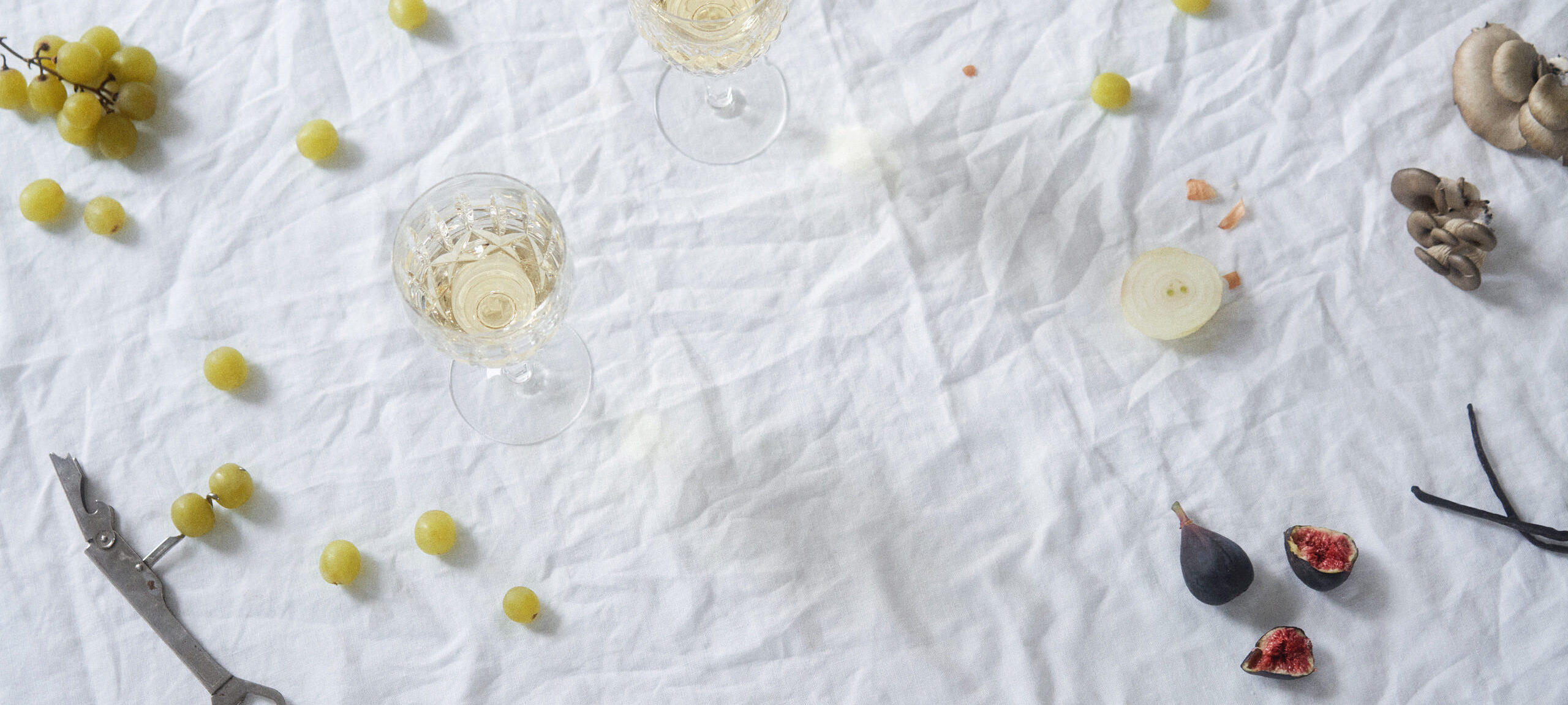 Pinot noir, gamay, or cabernet franc? Riesling or chardonnay?
The debate about which grapes should be Ontario's signature varieties has been going on for years. The first white contender was riesling, which produces outstanding wines. For red, pinot noir has strong support, and gamay attracted attention briefly, while cabernet franc, Ontario's most planted red variety, has yet to gain the recognition it deserves.
As for chardonnay, it's grown in many parts of the province, makes more Ontario VQA wine than any other variety, and thrives in widely varying conditions—which is why it's the world's most planted white wine grape. But if chardonnay is climatically constant, it's also culturally complicated. It makes some of the finest and most expensive white wines in the world—such as Burgundy's Montrachet and Corton-Charlemagne—yet much chardonnay is insipid and characterless. That, plus a tendency by some producers to smother blandness with oak, has produced the ABC, Anything But Chardonnay, sentiment. It's not a mainstream movement, but it's a consumer undercurrent, and it is reason to pay attention to the many high-quality chardonnays from Ontario.
Growing conditions go some way to explaining why Ontario chardonnays perform so well. Ontario's climate is volatile, with a mix of warm and cold years and favourable and challenging (some­times devastating) years. The notion of an average year makes little sense here, but the positive ones deliver cool temperatures and plenty of sunshine—conditions that promote bright acidity and ripeness in chardonnay grapes.
Many producers label their wines by specific vineyards and parcels of vines. Growing sites are key to Southbrook's Saunders Vineyard Chardonnay 2017, a verging-on-luscious, well-textured wine, and to Château des Charmes' Paul Bosc Estate Vineyard Chardonnay 2015, which shows well-aligned fruit and acid.
One of Niagara's foremost chardonnay winemakers, Thomas Bachelder, makes a portfolio of chardonnays from single vineyards, such as his Wismer-Foxcroft Vineyard Chardonnay 2016—a strikingly poised and nuanced wine. Bachelder also makes the fine chardonnays at recently revived Le Clos Jordanne, where Le Grand Clos Chardonnays are classic and elegant through and through.
But although winemakers are fond of saying that wine is 80 (or 90) per cent made in the vineyard, getting quality grapes is only half the battle. This is especially so with chardonnay, a relatively neutral grape easily influenced by winemaking. It's not that chardonnay grapes on a crush pad are as a lump of clay on a potter's wheel, but winemaking can shape chardonnay more palpably than it does many other varieties.
Many consumers avoid chardonnay in the mistaken belief that it is always heavily oaked, but other consumers like a trace (or more) of it. As a result, some winemakers embrace some oakiness, while others mature their wines in barrels for other reasons.
KIN Vineyards winemaker Brian Hamilton sees oak "as a slowly oxidative environment to assist the evolution of the wine, and in smaller measure, it lends a lovely subtle spice nuance as well as some structure." His lightly toasted French barrels "allow the oak to frame the fruit rather than be a major component of the flavour." KIN Carp Ridge Chardonnay 2018 (from Ontario's most northerly chardonnay vineyard, about 40 kilometres west of Ottawa) is a nuanced and well-balanced wine where the oak adds complexity and structure.
At Niagara's Hidden Bench Estate Winery, owner Harald Thiel says the goal is to ensure that the oak "does not overpower the wine but provides the backbone." His Estate Chardonnay 2017 is aged nine months in barrels varying in age and size, and the oak shows as a light veneer, adding complexity without obscuring the fruit purity. At Megalomaniac winery, Sébastien Jacquey (a native of Burgundy) calibrates oak so that it provides no more than spicy nuances to the fruit in his Reserve Chardonnay.
Some go for extended barrel aging. Domaine Queylus' Réserve du Domaine Chardonnay 2017 spent 18 months in oak, but the effect is more on the texture than the flavour, while Stratus Vineyards' Weather Report Chardonnay 2017 was barrel fermented, then aged nine months in barrels, but is a lighter-style chardonnay that's balanced and juicy. And while most Ontario winemakers mature their wines in barrels alone, part of Leaning Post's The Fifty Chardonnay 2018 was fermented in oak, then aged on lees in stainless steel. This upped the freshness of the fruit with the lees aging giving the wine lovely texture.
Perhaps motivated to avoid making uninteresting chardonnay, winemakers dig into their experience and turn to wild yeasts, extended ferments, and a range of aging media to come up with innovative styles. Creekside Estate Winery's Undercurrent 2018 went through a long barrel fermentation with ambient yeasts and was aged a year on lees. The result is a beautiful chardonnay that is pure and finely textured. In 2017, Flat Rock Cellars made a limited production (39 cases) of Ultra Chardonnay from grapes left to ripen well beyond normal picking time. Fermented in two barrels, one French, one American, and then blended, the wine is rich, vibrant, and highly textured.
In addition to making table wines, chardonnay is core to Ontario's sparkling wines. Many are blends of chardonnay and pinot noir, but others—often labelled blanc de blancs, referring to white wine from white grapes—are all chardonnay. Fine examples are Henry of Pelham's Cuvée Catharine Carte Blanche Estate and Huff Estates' Cuvée Peter F. Huff 2016, a racy sparkling wine full of brioche-nuanced flavour.
Some Ontario winemakers make their chardonnays in a Burgundian style. It's an understandable aspiration when Burgundy represents a global benchmark for chardonnay. But there's no single Burgundian style, as the vastly different ones from Chablis and Meursault (to name only two of the region's appellations) attest. We might say that in this respect Ontario most resembles Burgundy: it is a small region, well suited to chardonnay, and producing many different expressions. Without Burgundy's history, Ontario chardonnay is a fine work in progress.
_________
Never miss a story. Sign up for NUVO's weekly newsletter, here.