Soho House Founder: Nick Jones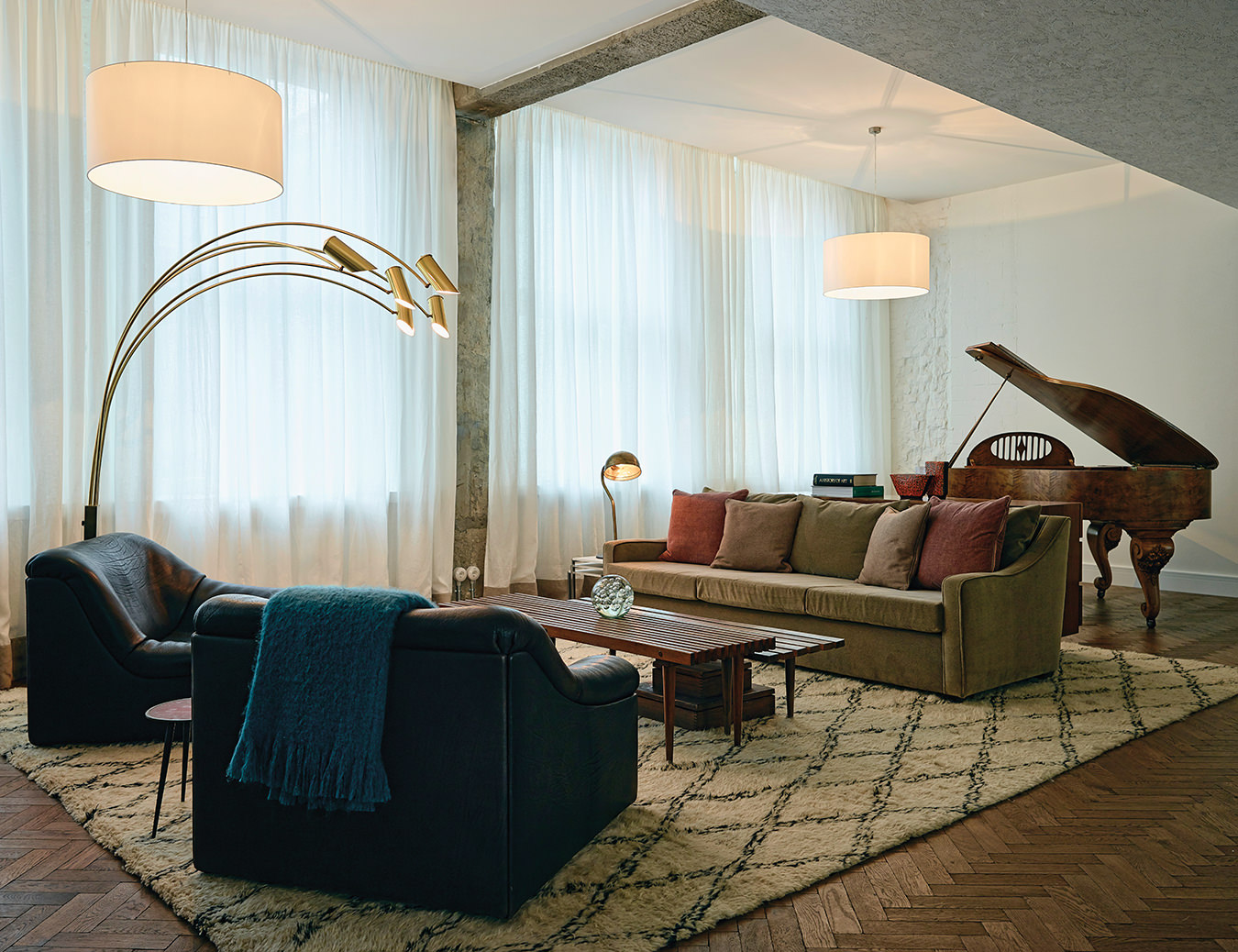 The roof deck of the Soho House in New York's Meatpacking District was recently redone in kiln-dried oak as part of an extensive renovation. But on the first day of summer this year, you couldn't tell. The planks were invisible beneath a multitude of glamorous people: men svelte and women winsome, the members of the Soho House resemble an empyrean of the bold and beautiful. Some rooftops have gardens. This one had gods.
The man behind the Soho House, however, was nowhere to be found. Still boyish at 51 years old, Nick Jones was spending the weekend with his family back at his house in Oxfordshire, outside of London. "I have four children, aged 20 to four," he had told me a few days earlier. "I have a total understanding that I'm at home during the weekends."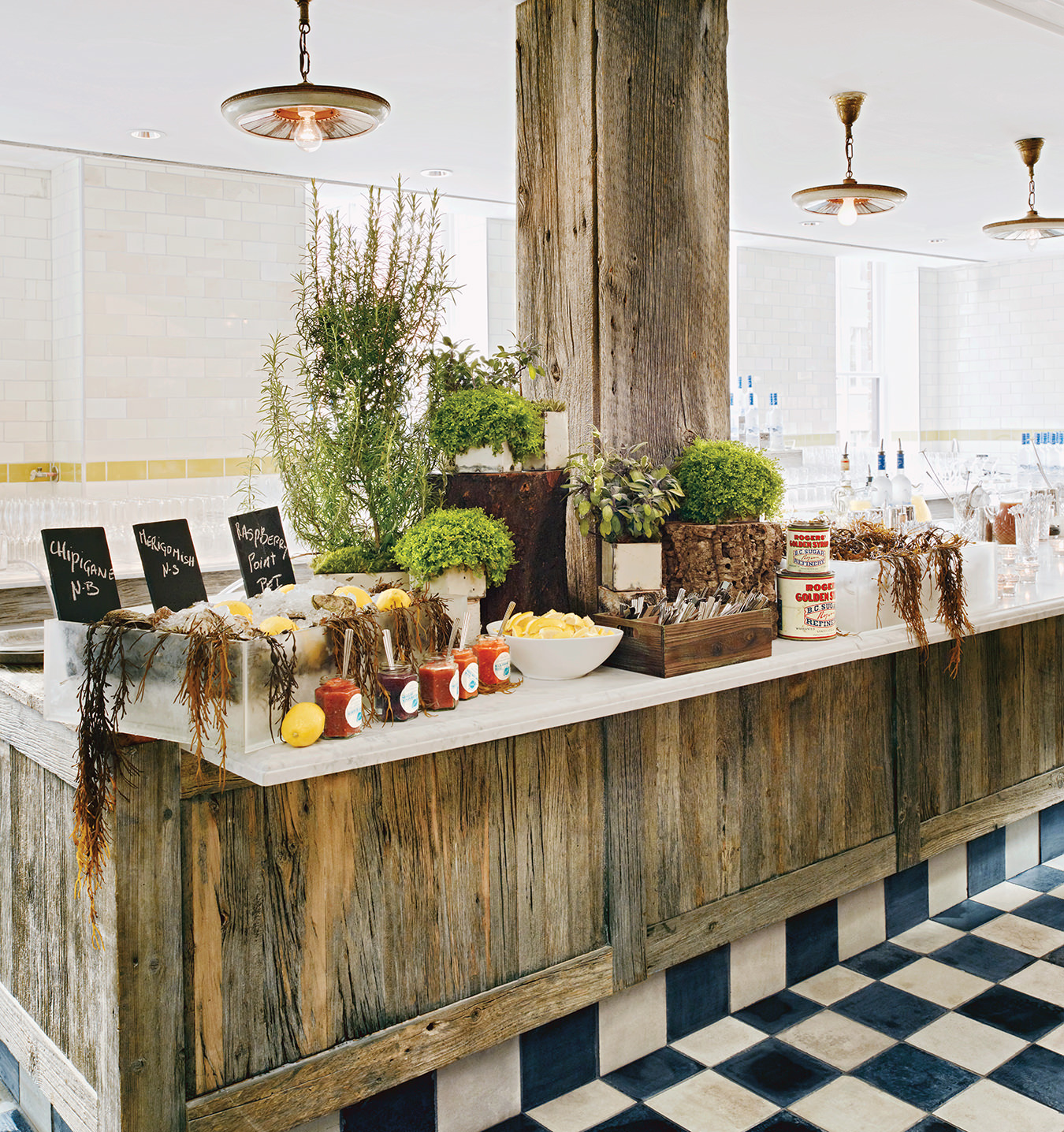 But that's about the only time the good-natured Brit is. Since he started the Soho House as a meeting place for those in the film, media, and creative industries in 1995, Jones's version of a members' club has expanded into 12 houses worldwide. There are five in the London area alone: the original Soho House, the Electric House, High Road House, Little House Mayfair, and Shoreditch House. In 2012, he brought the concept to a 10,000-square-foot Georgian row house in Toronto, and this August he opened a Chicago address. "It has all the bells and whistles," says Jones. With plans to open in Mumbai, Istanbul, and Barcelona in the next two years, the Soho House is feverishly expanding. And, globetrotting from house to house, Jones is the original arbiter.
In London, where Jones began the Soho House, members' clubs have long been a part of the social fabric. Mostly clustered around St. James's, a stuffy neighbourhood in the West End, members-only establishments have been the wood-panelled respite for the patriarchy since one was extant. Among the most well-known are White's, founded in 1693, and Boodle's, founded in 1762. Literature is littered with passing reference to the aristocratic debauchery that transpired therein. (In fact, the club's raison d'être was mostly as a place to be naughty amongst non-disclosing friends.) White's plays a central role in William Hogarth's master series A Rake's Progress. Tom Rakewell loses his fortune betting which raindrop will fall more quickly down the White's windowpane. And so it went for 300 years.
There was, of course, jostling along the way. As the franchise expanded, members' clubs became more common—and open to commoners—at which point the older clubs became gentlemen's clubs in an effort to preserve the increasingly baroque social architecture. By the time Jones opened the Soho House, London was well saturated with clubs that catered to everyone from eccentrics to members of the special forces. But Jones saw an empty lot in clubland: a place where membership wasn't a boys' club for solicitors or a bingo hall for pensioners.
From the start, the Soho House membership was equally divided between (very attractive) women and (very attractive) men. Not that Jones cops to being attracted to attractive members, of course. "I wanted Soho House to transcend wealth and status," says Jones. "We founded the clubs for those in creative industries as a place where like-minded creative people can come together to socialize, exchange ideas, and do business within arts and culture." It just didn't hurt if they had names like Hugh Grant, Aaron Sorkin, Bret Easton Ellis, or Leonardo DiCaprio.
As a teenager in the leafy suburbs of Surrey, England, he spent his summer vacations waiting tables at his local pub. "Hospitality has always been in my blood," he says. After a brief stint in the kitchens of Paris, Jones returned to London at age 17 to join the Trusthouse Forte Group, run by legendary hotelier Rocco Forte. By just 21, Jones had risen to the position of marketing manager at the historic and luxurious Grosvenor Hotel.
"At that age," recalled Jones, "you think you know more than you actually do. I thought, for instance, I could run a restaurant." Jones started a chain of ill-conceived, short-lived restaurants called Over The Top, which featured burgers, chicken, lamb, and sausages, and exotic toppings named after mountaintops. "Basically you took an absolutely beautiful piece of meat," Jones says with a sheepish shudder, "and cover it in a dreadful sauce." After an ill-fated run, Jones closed his locations. "But it's not about failure," he says. "It's how you get up, dust yourself off and learn from your lessons." Undaunted, he turned one of the locations into a basic yet solid bistro called Cafe Boheme. "I thought, well, maybe if I did everything the exact opposite, it might work." It did. The restaurant flourished and when the landlord offered Jones the vast vacant floor above it, the Soho House was born.
"I never actually intended to open a club," says Jones of his Soho House concept, which changed what a private members' club could be. Even in a crowded landscape, the Soho House was a refuge, and soon membership at the London location was full up. So why, one wonders, did it take Jones eight years to move it stateside? "Quite honestly, I thought I'd be sent packing," he says with an easy, gap-toothed guffaw. Needless to add, he wasn't.
Even in a crowded landscape, the Soho House is a refuge, where influencers—what Nick Jones calls "like-minded creative types"—commingle. Jones's concept changed what a private members' club could be.
In 2003, when the Soho House New York opened, the Meatpacking District had not yet become the miasma of bridge-and-tunnel revellers that it is today. "It was pretty gritty," says Jones of the area, "but that's what we liked about it." Jones assembled a small cadre of tastemakers, dubbed the membership committee. These included ex-pat notables like Alan Cumming and celebrity book agent Nicole Aragi. Immediately, the idea struck a nerve. "The ongoing insinuation of the Brits into New York's high-end media circles has taken a more brazen turn recently," went a typical article, this time in New York magazine, "with the attempted imposition of one of those boozy, members-only London networking clubs, Soho House, on the city's insecurity landscape."
But if there's one thing that thrives in an insecure landscape made up of cultured neurotics, it's yet another method by which to sort them. This, after all, is the concept behind not only the Soho House but Graydon Carter's "seven rooms" theory. At this, the Soho boldly succeeded. For years, its members were the boldest of face, the shimmering scions and most fertile cultural producers. Every after party that mattered was at New York's Soho House and the anecdotes that filled the gossip pages were the stuff of TMZ dreams. "Our membership lines keep getting longer and longer," says Jones.
But, as is so often the case in New York, Wall Street and the immense gravitational pull of wealth mucked the whole thing up. (Back when I was a callow youth and writing for Gawker, the Soho House was shorthand for the sort of broad-shouldered, wide-collared finance types widely known as douchebags. "It's true," Jones says, laughing, "we went through a douche period." In 2009, he says, "I looked around and realized this isn't where I want to spend my time." It was especially galling for Jones since, as he says, his favourite member is "the struggling screenwriter, drinking tap water in the corner." And thus began the Great Purge of 2009.
Even as Jones travelled the world, visiting the former Chicago Belting Factory building that would become the Soho House Chicago and throwing Toronto International Film Festival Soho House pop-ups to test the waters, members who didn't fit the profile were told their memberships would not be renewed. "Membership," says Jones, being a bit cheeky, "is a two-way street." And, gradually, the Soho House got its groove back. "I'm really happy with where we are now," says Jones of his New York membership. "I would like to have a conversation with every member here. They are all interesting."
Having set his New York house in order, Jones went about putting the finishing touches on the Chicago house, an old building that will hold two "public-facing" restaurants, the Chicken Shop and PizzaEast; a 40-room hotel and Cowshed Spa; and a 15,000-square-foot gym. Next year, Jones is also opening a "Farmhouse" in the English countryside and in a couple years' time, another Soho House at the BBC Television Centre in London. There are even plans in the works for a second New York Soho House in the Lower East Side and, possibly, in the Arts District of Los Angeles. It might seem an astonishing clip, but, says Jones, "We've opened 12 houses over 20 years. It's not like we're putting one on every corner."
In addition to the original Soho House, there are five more locations in England, along with Berlin, West Hollywood, Miami (dubbed a "Beach House"), Toronto, New York, and Chicago. Indeed, these are exciting times for Jones and for his creation, but not unchallenging ones. In 2012, the American supermarket billionaire Ron Burkle bought a majority stake in the company, at a rumoured price of £250-million. Before that, according to the Financial Times, the Soho House was in the red, up to £181-million. After Burkle's involvement, the rate of expansion markedly grew. Yet it is up to Jones to make every Soho House feel like a home. "We're an English company but we are a club when we come into the city, we are the club for that city."
To that end, Jones peregrinates. In cities like Toronto and Istanbul, where the house is just getting started, he rustles up native influencers—again, what he calls "like-minded creative types"—to form a membership committee. "We start small," he says of his approach, "and build up our membership organically, through word of mouth." And so begins the on-boarding process, which includes being put forward by two members, a five-page application (sample question: "What do you think you will add to the Soho House Community?"), and, if accepted, dues ranging from $1,400 (U.S.) for under-27 membership at a single location to $2,800 for membership at all the locations.
Jones's sense of his brand is so calibrated, he can walk into any room of his clubs and, like a chef tasting his recipe, determine what it needs: more suits (rarely), more reclaimed wood (often), softer music, dimmer lights—a mix that is at once tangible and fleeting. This is Jones's strength: he carries the keys to his kingdom, jangling on their world-coursing journey. Believe it or not, "We don't want to have a cool place," he says. "We want to have a warm place."
It was a good thing, therefore, Jones was nowhere to be found near the Soho House New York rooftop pool, because not only was it cool, it was hot too. I have a hard time imagining the thoughtful Jones mingling with this well-tanned army of fabulousness. But when I took the elevator a few flights down, it was if I had stumbled into an advertisement for the creative professions. Sipping tea and eating kale salads, leaning into each other, not over laptops, were scores of ideal-form Soho House members. They were discussing—as I heard—start-ups and disruption, the weather in Hudson, N.Y., the new Paul Haggis film—they were the forge of cultural production. And over in the corner, sinking into an oversized armchair, drinking a tall glass of water, I could have sworn I saw a struggling screenwriter, putting the finishing touches on his script called, perhaps, The House That Nick Built.
August 26, 2014
Updated: Aug 10, 2015