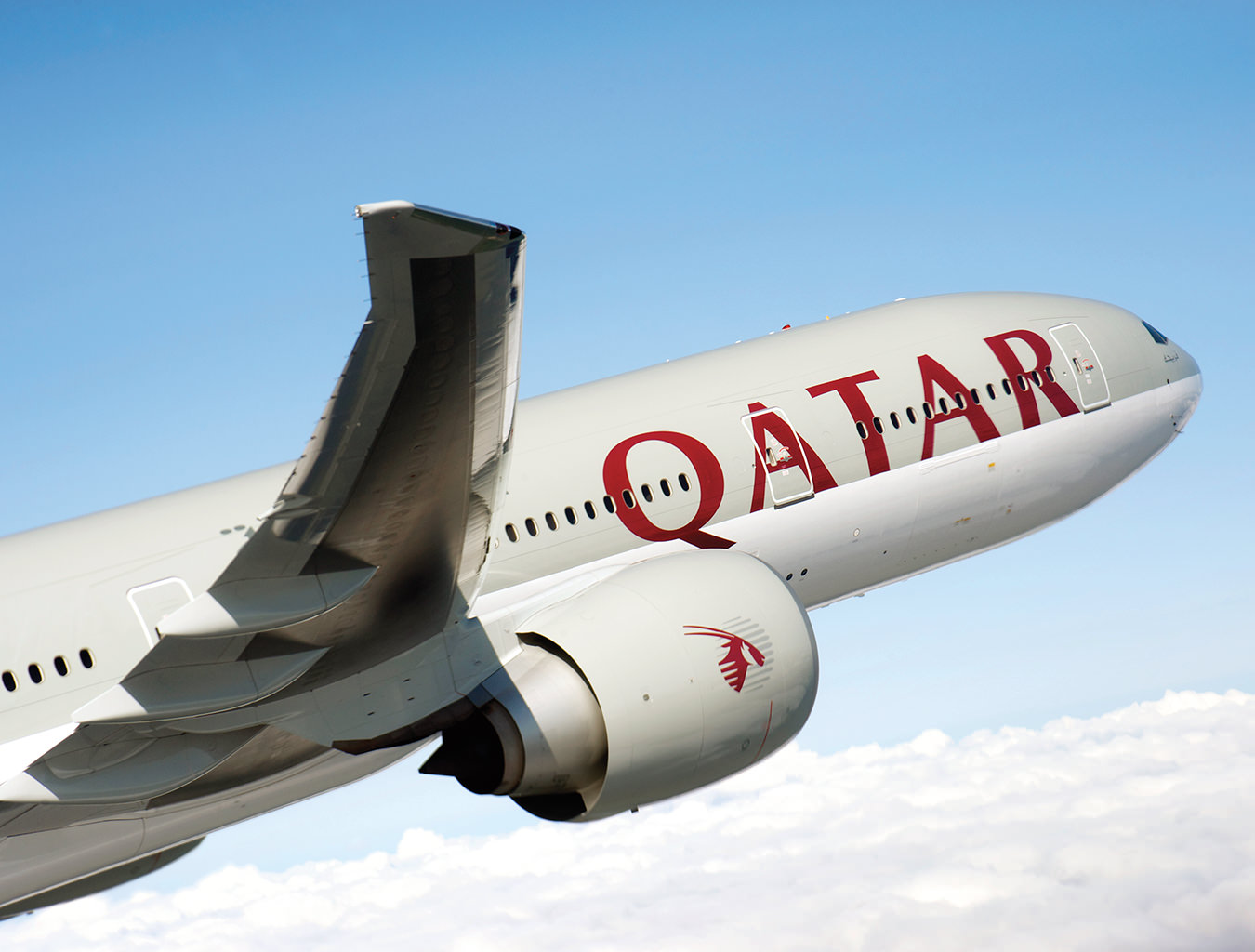 It can almost go without saying that the national airline carrier of the world's richest country is better than most.
Since the relaunch of Qatar Airways in 1997 from its operational hub in Doha, the Middle Eastern airline has become one of the world's fastest growing, with an international flair all its own. The company fleets have logged an enviable list of accolades, including a slew just recently in from the 2013 Skytrax World Airline Awards: Best Airline Staff Service in the Middle East, World's Best Business Class Lounge, and World's Best Business Class. It's a mouthful to recite, but it takes just one flight to see them embodied, from the hyperintuitive service of QA's burgundy-suited staff to the fully flat-reclining beds in business and first class (individually prepared for slumber by a flight attendant who stretches a cushy mattress cover over each chair) to the globally diverse inflight menus in those same cabins, featuring creations by not one but a handful of celebrity chefs (including Nobu Matsuhisa, Tom Aikens, Ramzi Choueiri, and Vineet Bhatia).
Not simply satisfied with mastering the art of flight, QA's business plan on the ground is sound. And that includes international sponsorships—effective as of July, the sought-after title sponsorship of the FC Barcelona soccer team became theirs, and this past spring they helped bring the likes of Serena Williams and Maria Sharapova to play in Doha's Qatar Total Open tournament. And in Montreal (the company's sole Canadian hub), Qatar Airways is a co-presenting sponsor of the 2013 Mosaïcultures Internationales horticultural arts show.