1470 Venables Street
Vancouver, British Columbia
Canada V5L 2G7
604-696-2501
[email protected]
Three Canadian studios consider the future of communal space—and putting it all to work.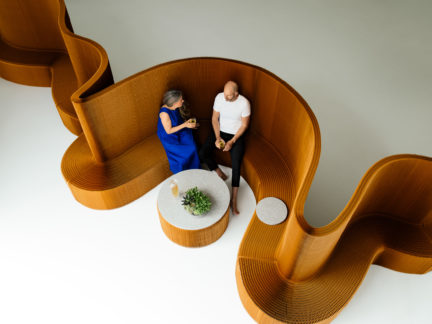 For founders Stephanie Forsythe and Todd MacAllen, design is as much a process of discovery as it is a matter of intention.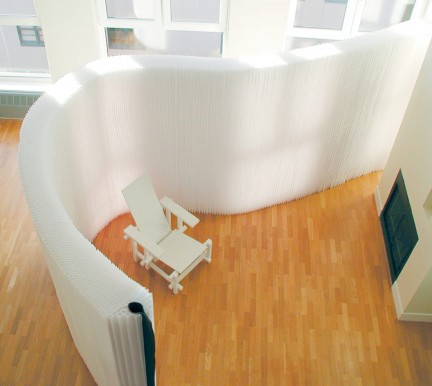 Built by Vancouver-based molo Design, Softwall is a wall like no other: 400 layers of honeycombed fire-retardant paper some six feet tall, one foot thick and anywhere between eight and twenty feet long.