Tofino Beach House by Olson Kundig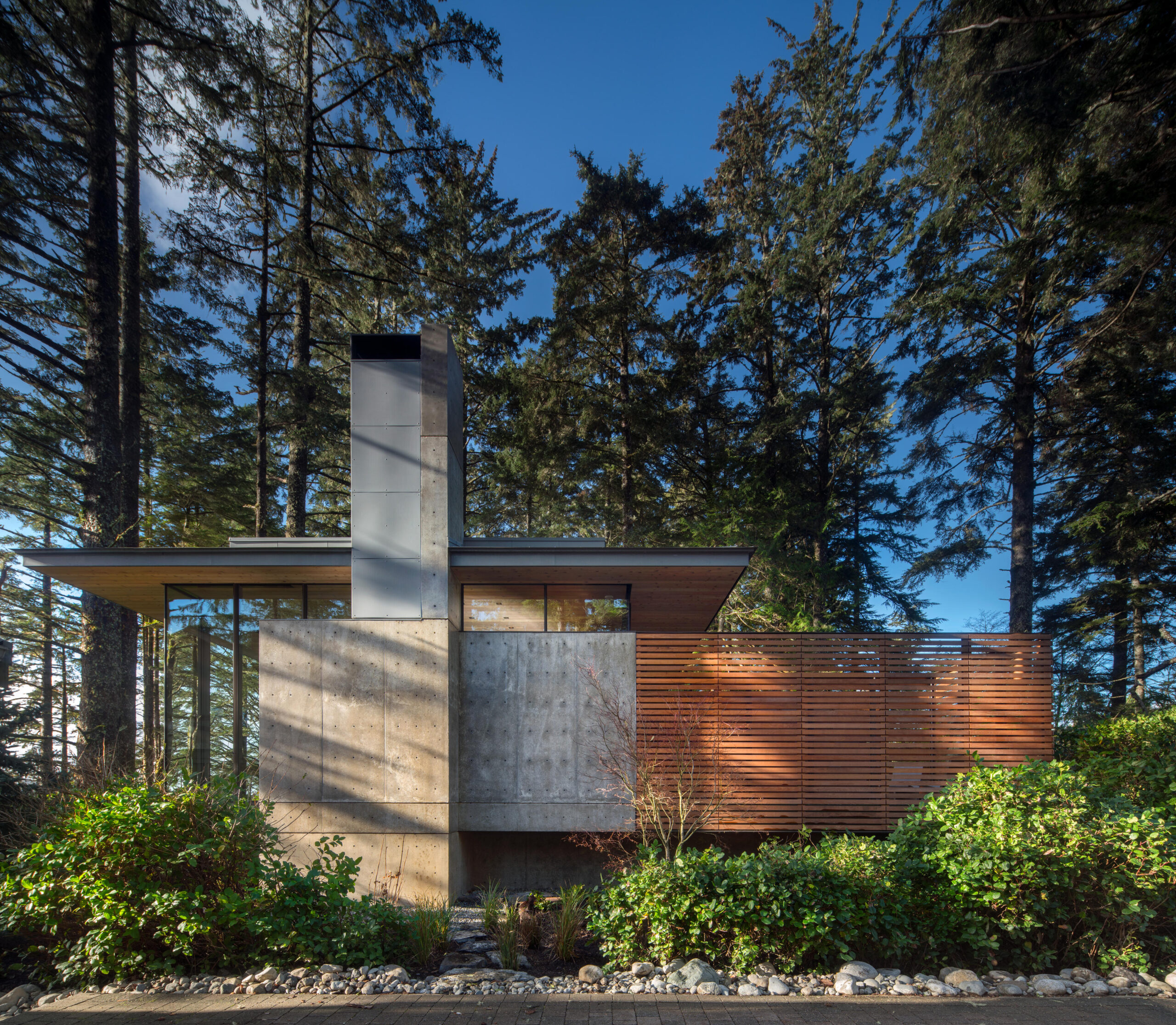 Tofino, the idyllic surf town on the west coast of Vancouver Island, a town at the edge of the continent, sits on a small finger of land that extends into the ocean. The terrain is famously fragile ecologically, and the limited space presents challenges to architects and property owners who want to harness the immaculate views and gentle pace of the peninsula.
This 2,500-square-foot home by Olson Kundig, with Jim Olson as design principal, required the removal of just one tree from the site. The home now nestles in a wind-torn but powerful grove of trees and salal facing the ocean.  Two chimneys on each side support cantilevered living areas and the roof as if the home has two legs that it is standing on in the woods.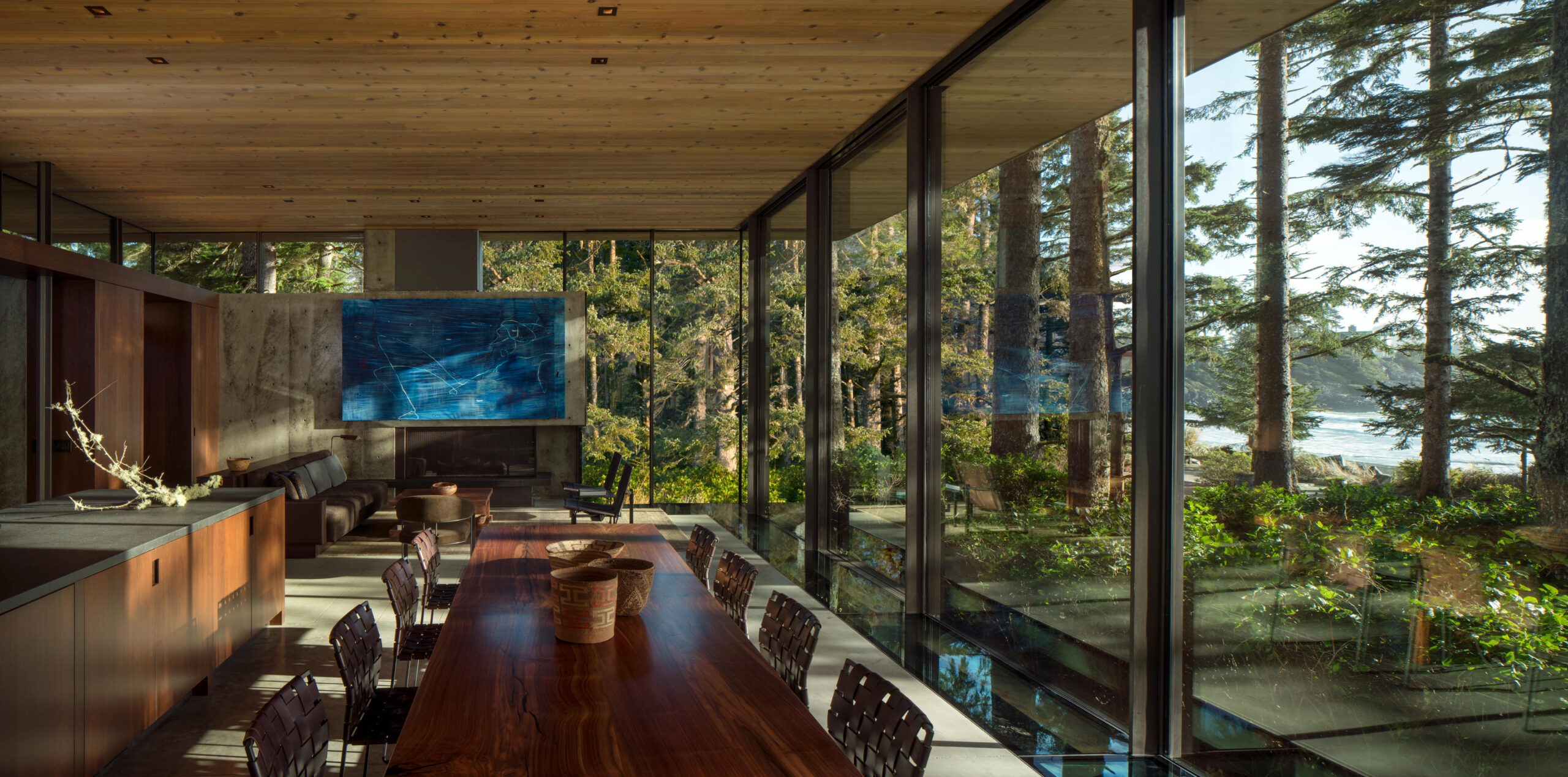 Other elements of this home, which is essentially one single room, make it even more in harmony with the natural surroundings. Supported by two concrete chimneys, the home is canted over the ground itself, with a border of glass flooring surrounding the living area so the inhabitants can see the verdant ferns thriving underneath, as if the home floats above the forest.
"The house is raised up off the ground because of the salal plants, which grow naturally to five or six feet tall. This is the height of the floor level, which allows you to look out over the top of the native plants. Inside, it feels like you are in a boat floating over a green sea of salal," Jim Olson said in a release.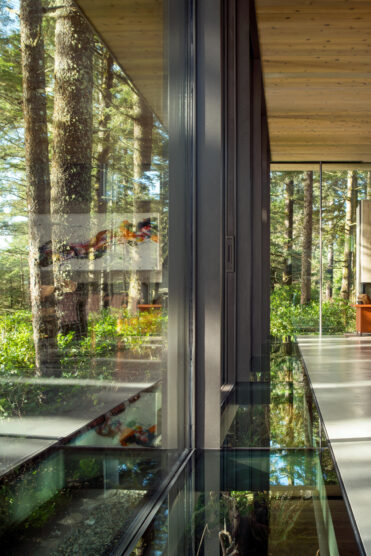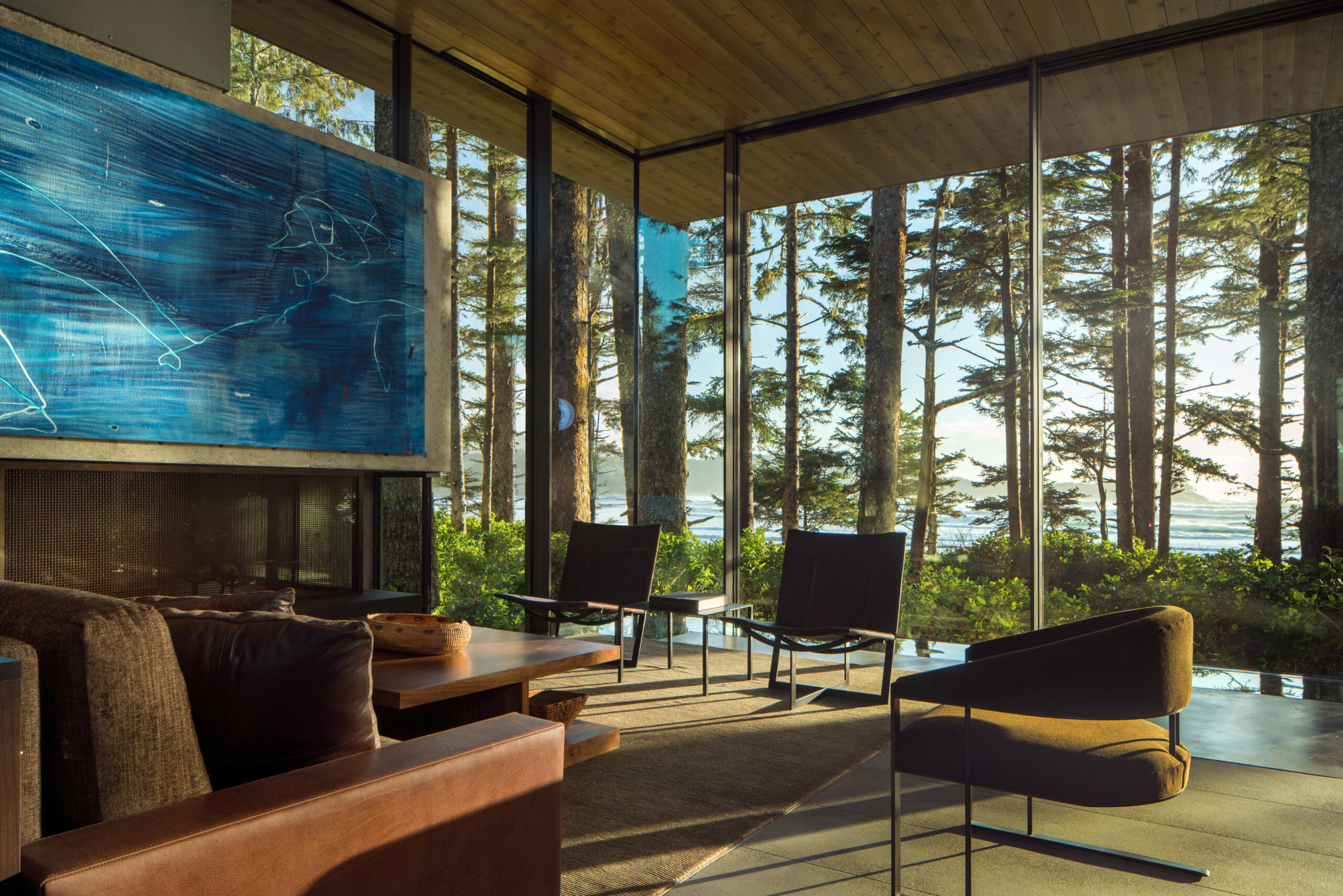 Tightknot cedar ceilings in the main living area mirror the rich material palette of the forest and contrast well with the concrete, as well as the walnut furniture designed by Olson. Walnut casework in the open kitchen near the rear and teak in the bedroom, which faces east over a deck and reflecting pool, bring a diverse and interesting transitional aspect to the home: the tones change as you move through it. The living area is fitted with beautiful floor-to-ceiling glazing with clerestory windows above the rear wall as well, which is solid and comforting.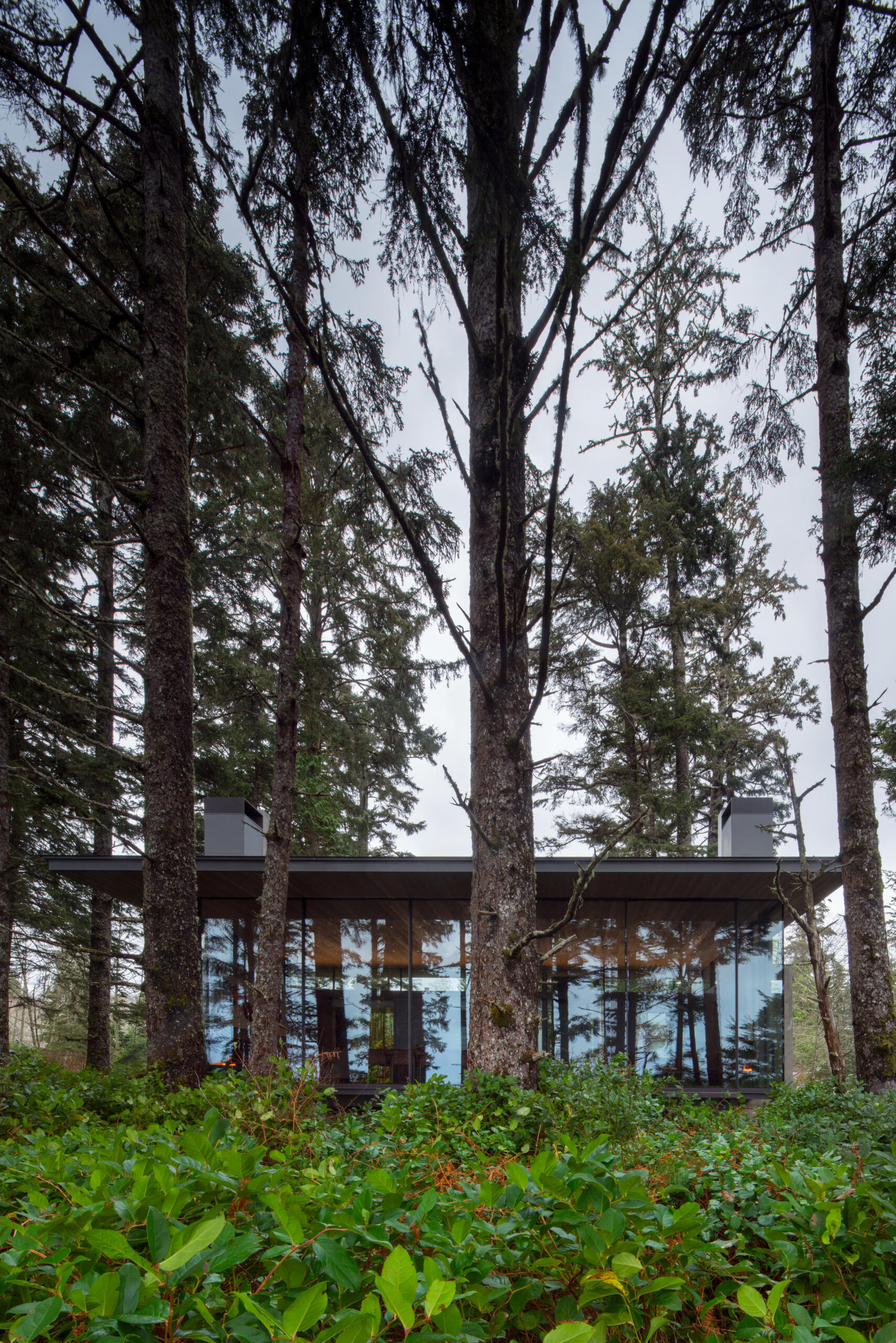 The the dual chimneys supporting the canted roof give the house a practical and almost off-grid dimension. A green roof and a series of louvred walls on the side of the house facing away from the sea provide a further sense of integration into the natural environment.
"This house, in the middle of a primeval forest, serves as a cozy refuge from the harsh winds coming in off the nearby ocean," Olson observed.
Part of our Home of the Week series. Read more HERE.