This Vancouver Company Provides Well-Designed Cat Furniture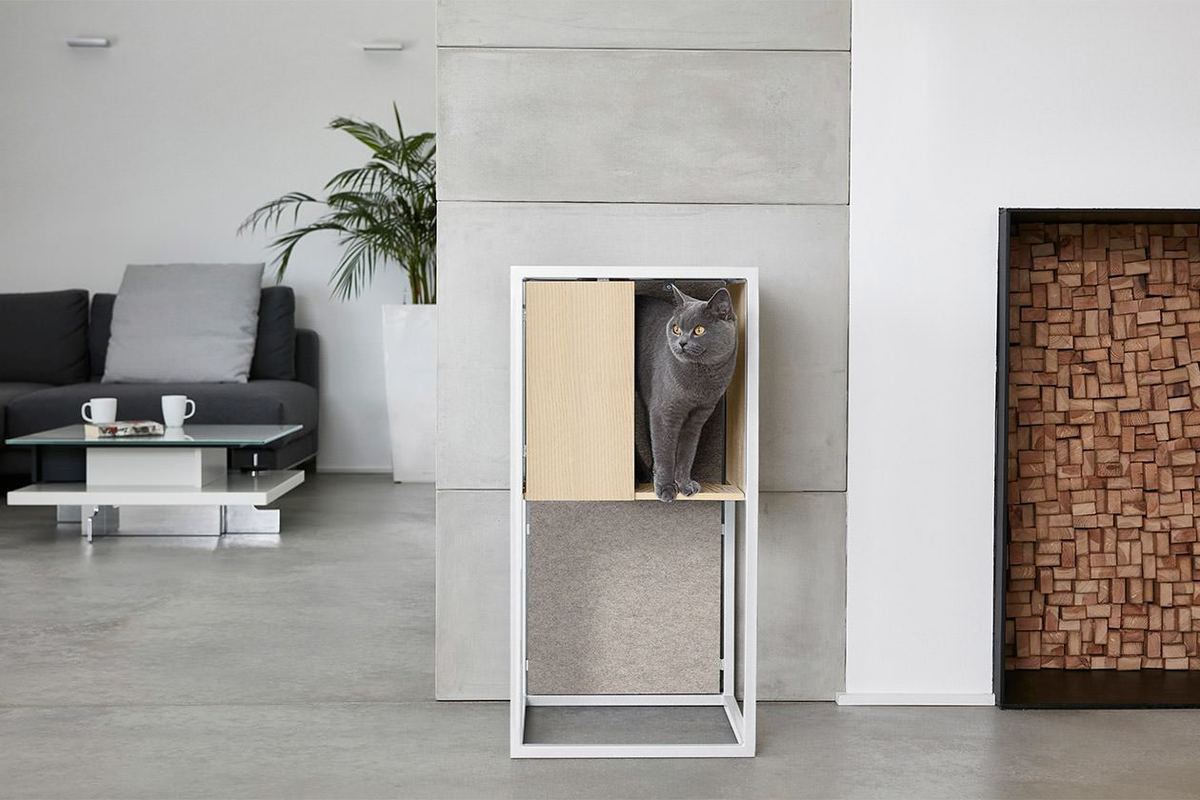 Stylish cat furniture at major retailers in Canada are diamonds in the ruff (if you'll pardon the pun). According to Canada's Pet Wellness Report, "approximately 35% of Canadian households have a dog, while 38% have a cat." Surely, not all of these households are content to have an ugly carpeted cat tree in their living room.
Searching for beautiful pet furniture in Canada often means looking at sites or in stores that carry pieces from Scandinavia and Japan because these countries are so ahead of the curve when it comes to the marriage of style and function. Why has it taken so long for North American companies to catch up?
The call to support local is louder now; however, in terms of made-in-Canada pet furniture—it's slim pickings. No one understands this better than Tuft + Paw. The Vancouver-based cat furniture company launched its e-commerce platform in 2018 and has been hustling to keep up with demand ever since. Its tremendous growth, especially in the last year, emphasizes the market here in Canada that few have seen fit to tap in to.
"We started off by just reselling products that we found from around the world from these really nice places in Europe and Korea and Japan," says founder Jackson Cunningham. "Over the last three years we've been constantly trying to catch up with stock and demand. We were always out of stock of products, and it quickly became apparent that we needed to start developing our own products."
At that point, Cunningham was ordering shipping containers-worth of furniture that would sell out before they even reached the warehouse. The ma' and pop shops he was sourcing from abroad just couldn't keep up with the Canadian demand for pet furniture.
Even though it can be a slow process, Cunningham and a newly expanded team of 10 people started developing. Zoe Garred, the former director of product at Canadian furniture company Article, was a large part of the design department's growth and the development of a fully-fledged catalogue. With a team in place, the first Tuft + Paw originals focused on making better-looking versions of already existing furniture using durable, high-quality materials.
Among its first products (to this day, the most popular) was the Cove litter box. Cunningham recalls how the Kickstarter-funded development process turned into an organic conversation informed by the consumer and their cats. "We listened to customers and we made the changes in our product," he says. The feedback led Cunningham and team to make the box bigger than the initial design and adding a wall partition that people could opt in or out of.
The response was incredible—with people going out of their way to leave positive reviews and give feedback about how much their cats love it. "I'm super happy with," says Cunningham, "it really gives me faith in our process of just listening to people, and really taking that to heart in our product design."
Despite working with cat behaviourists and the success of the Cove,  Cunningham says there wasn't a huge amount of innovation in the first collection. Now that Tuft + Paw has established a base catalogue that has been road tested by cats and their guardians it is pivoting to tackle even bigger challenges.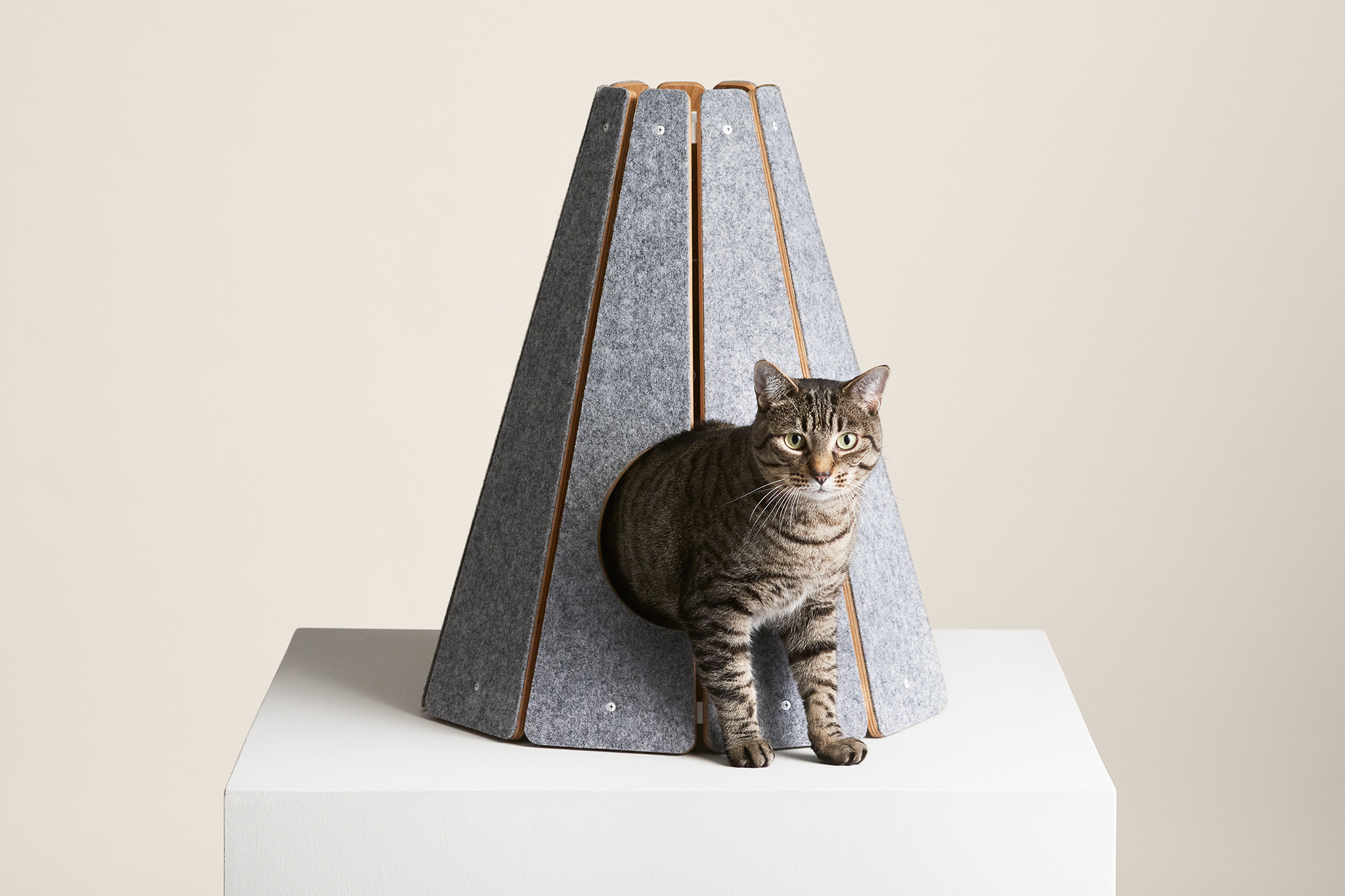 "We're looking at just basic problems that cat people have," says Cunningham. For instance, "People live in small spaces and everybody's space is a little bit different so we're developing a like modular cat tree." He compares it to Mr. Potato Head—build your own.
He also teases that they are looking at the mining industry for new ways to approach the automatic litter-box; something he feels isn't executed very well at the moment. There are other big things coming too, but Cunningham is reluctant to reveal too much. We can expect to find out more by mid-summer.
The floodgates have opened it seems, and there are infinite possibilities for what can be done in the world of cat furniture design once needs are articulated and the imagination gets involved.