The World's Most Elegant Sleigh Rides
Six ways to make spirits bright.
Dashing through the snow is all the more, well, dashing, when one partakes in an open sleigh ride amid perfectly exquisite scenery (with a warm drink in mitten-clad hand). From old-fashioned, proper horse-drawn carriages, to high-speed, adrenaline-rush mushing, any of these exclusive experiences could well provide visitors with the ride of their lives. From our backyard and beyond, here are a collection of the best luxury sleigh rides the world has to offer.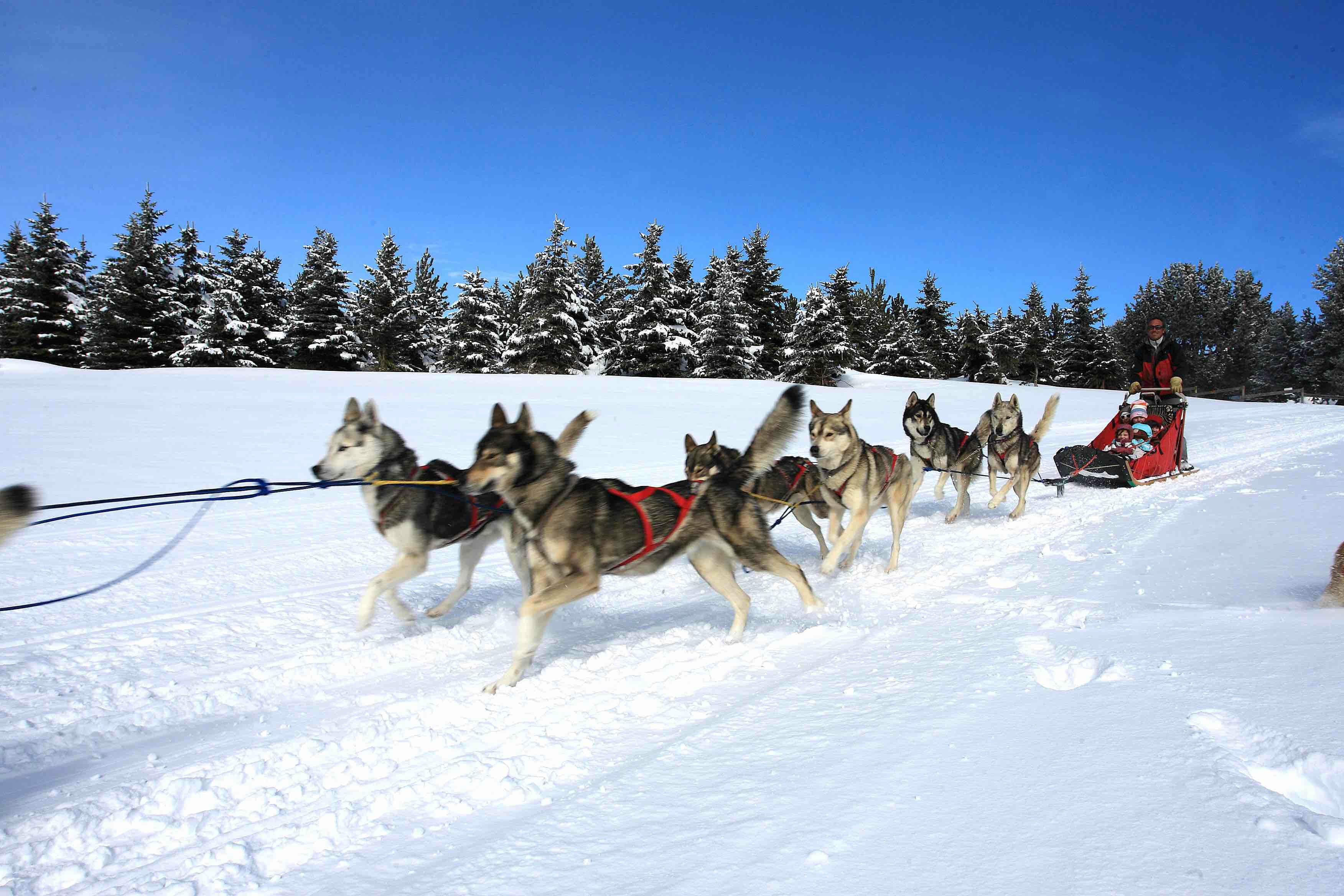 Monaco
One rarely thinks of Monaco as a festive, wintery destination. Yet the country's famous sun-kissed shores are not far from Mercantour National Park which, come winter, glitters with snow-crested valleys and frozen lakes. To access the terrain in style, guests of Hotel Metropole Monte-Carlo shed yacht shoes for snow boots. Part of the hotel's Just For You program—designed to grant exclusive access to otherwise unreachable experiences—11 huskies lead six guests through the protected landscape, finishing with a private Piedmont-style lunch inside a prim mountain chalet.
Whistler
Ski in and sleigh out, we say. In Whistler, classic sleighs skirt Blackcomb Mountain, drawn by pairs of Percheron horses—a breed historically used for pulling stagecoaches and heavy goods. Guests of Fairmont Chateau Whistler are drawn through a winter wonderland towards their ultimate treat—cheese. The ride finishes with a fondue meal at the Chalet, the property's seasonal clubhouse. Dip out, and dip in, we say.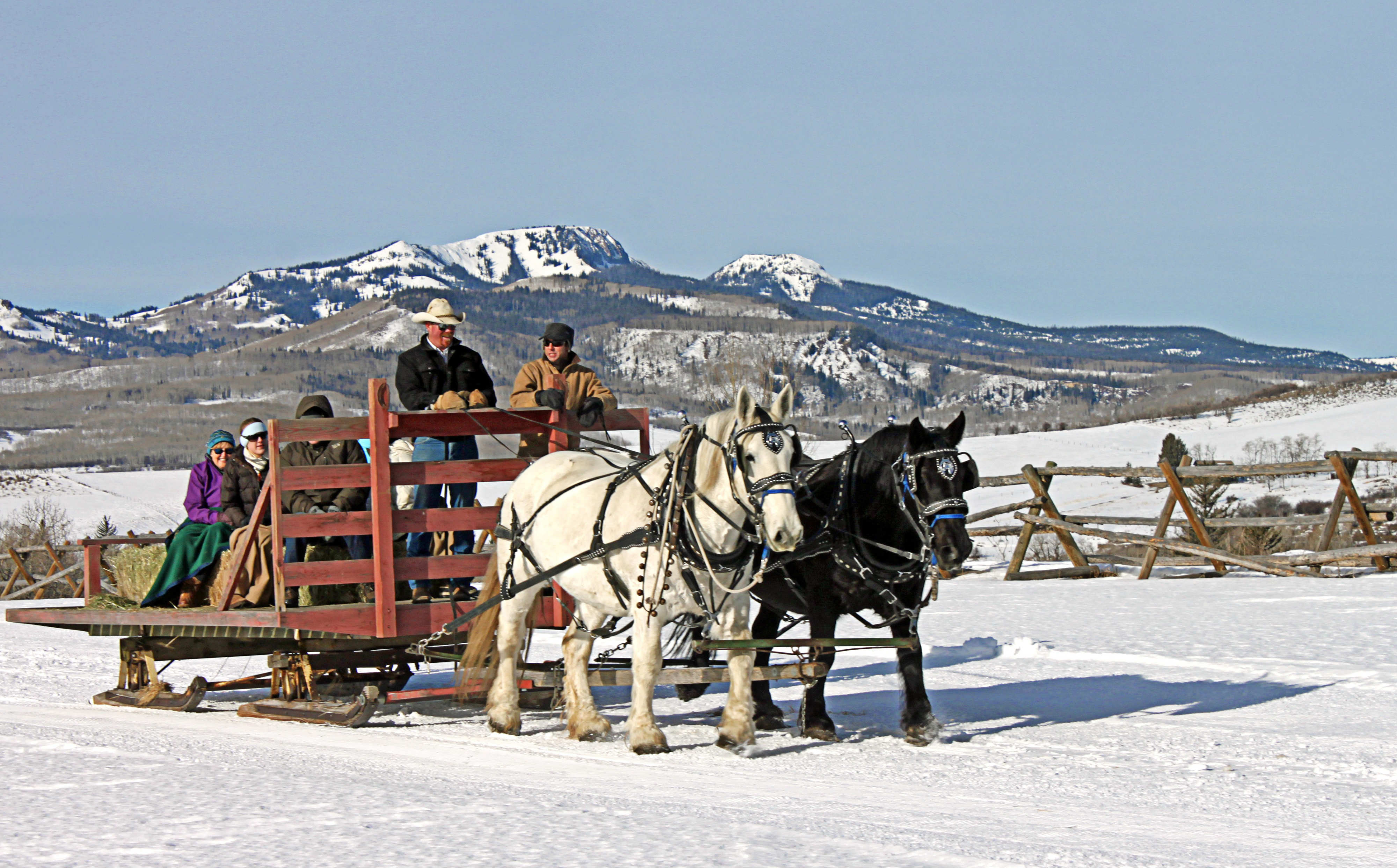 Colorado
Luxury is rough at The Home Ranch, a Relais & Chateaux property along Clark, Colorado's upper Elk River Valley. Just 14 rooms comprise the ranch, and all guests are invited on sleigh rides each morning during winter. Bundled in wool blankets and perched on haystacks, visitors accompany ranchers aboard a specially-designed sleigh as they feed the sprawling estate's hale and hearty horses (luckily, they need not cover the entire 4,000 acres). While it's hardly tough work, sometimes you need to feel you deserve an afternoon at the heated pool.
Montana
When a former Wall Street financier devotes two decades to finding his dream ranch, one should trust that when he finally pulls the trigger, he's hit gold. This search led to The Ranch at Rock Creek, a painstakingly perfect five-star ranch in Montana's wilderness (a river actually runs through it). Come snowfall, the pristine parcel turns into a wintery Western, and draft horses haul custom wooden sleighs through meadows between manicured evergreens.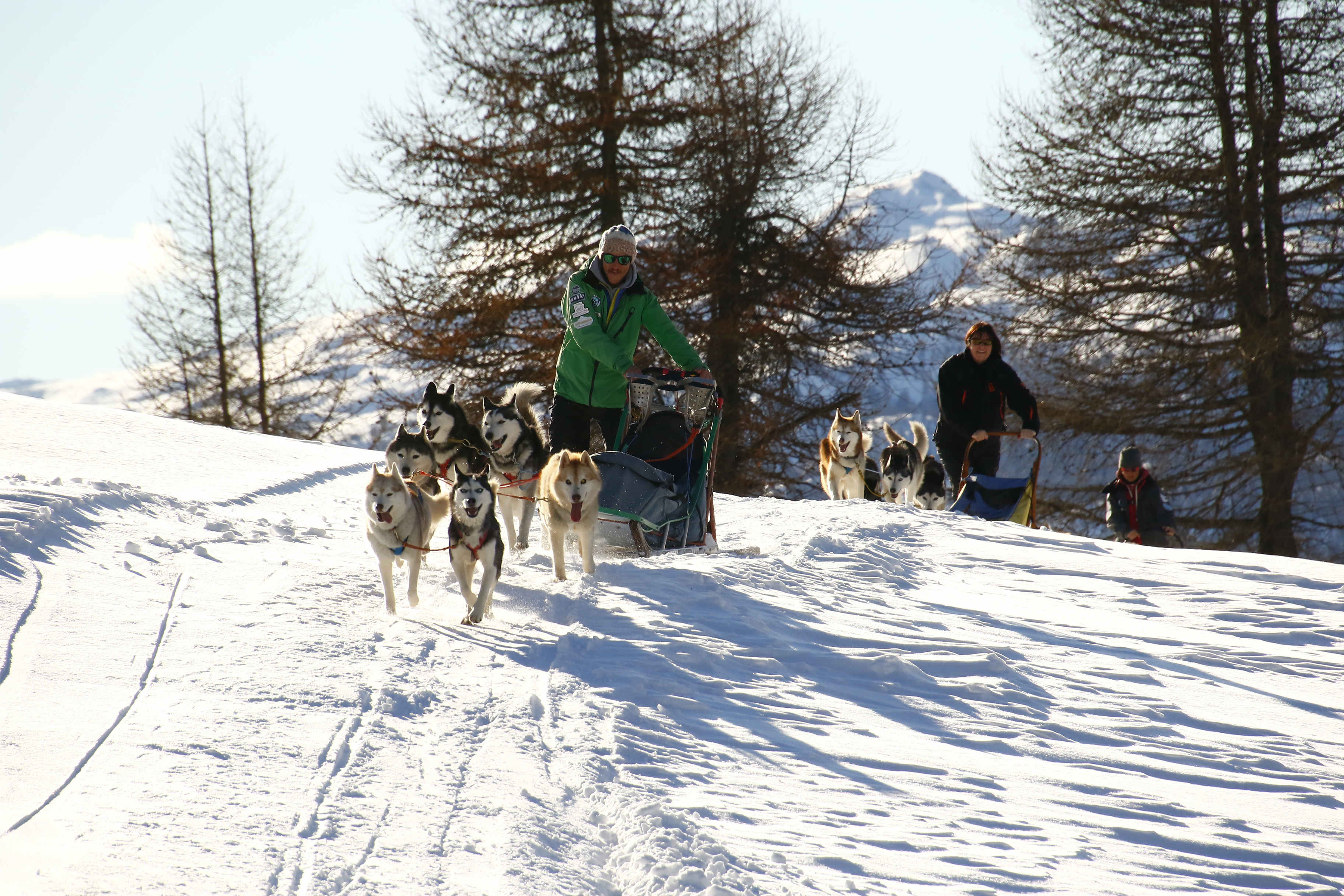 Switzerland
Seeing as its first guests arrived in 1898, it is fitting that the Grand Hotel Kronenhof (said to be one of the lodgings that inspired Wes Anderson's Grand Budapest Hotel) holds tight to historic luxuries. The landmark estate, perched among the Eastern Alps' highest peaks, whisks fur-draped guests by horse-drawn carriage around stunning St. Moritz, across frozen lakes and through the high Stazerwald forest. The route finishes with a flourish: lunch at Restaurant Meierei, overlooking Lake St. Moritz.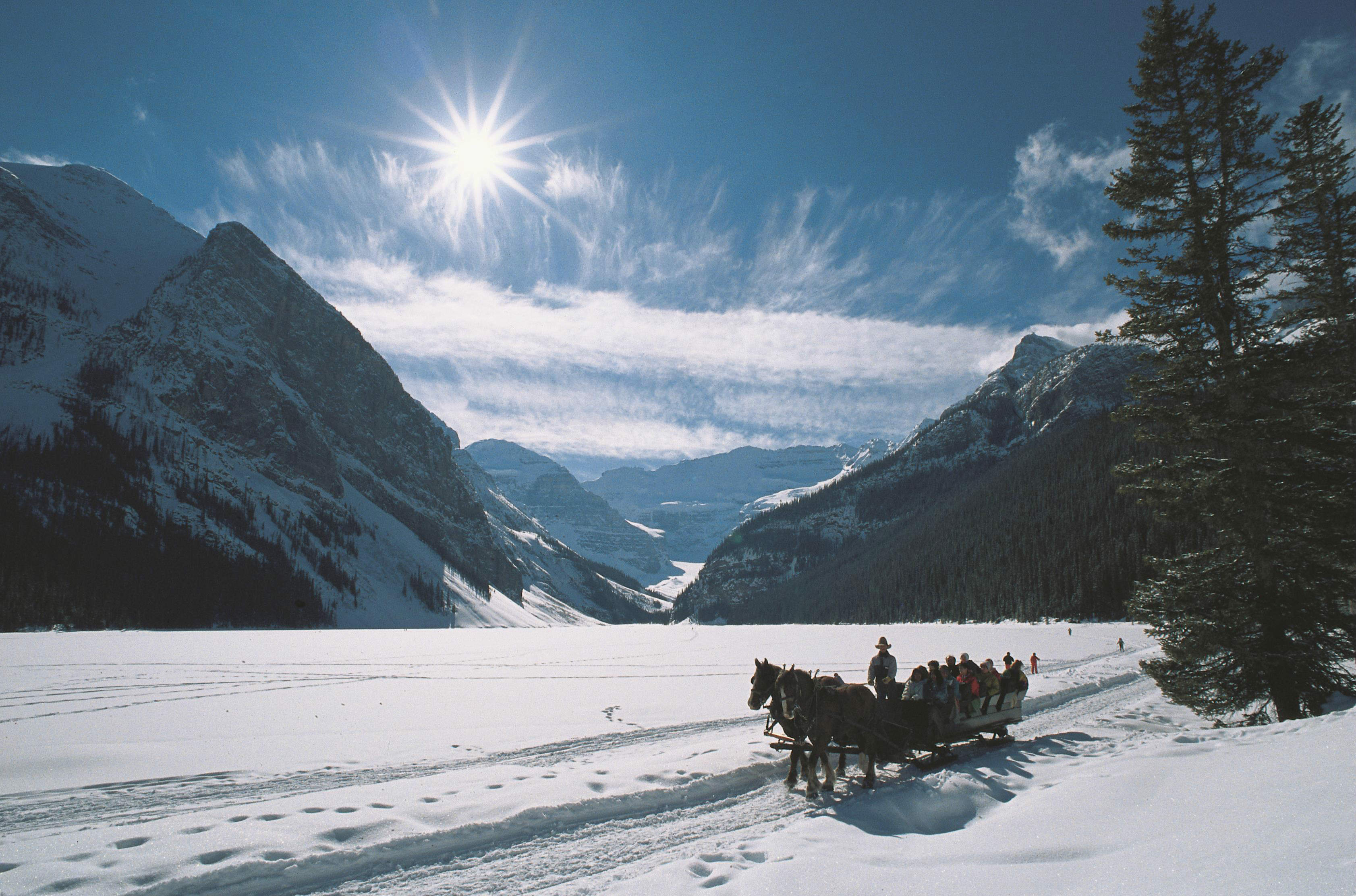 Alberta
You'll find another Canadian classic at the Fairmont Chateau Lake Louise, which takes guests to the end of the lake by way of a Mountain Horse excursion, organized by the oldest adventure outfitting company in Alberta: the Brewster family. One may be inclined to add a glass or two of Piper Heidsieck to the journey, making their spirits extra bright. Meanwhile, especially daring guests might consider leaving it all behind with Snowy Owl Tours, a dog-sled company that offers multi-day excursions around Banff, straight to the remote wilderness—o'er the fields they go.