The Brussels Collectible Salon Showcases Fine Design
Art, design, and the in-between.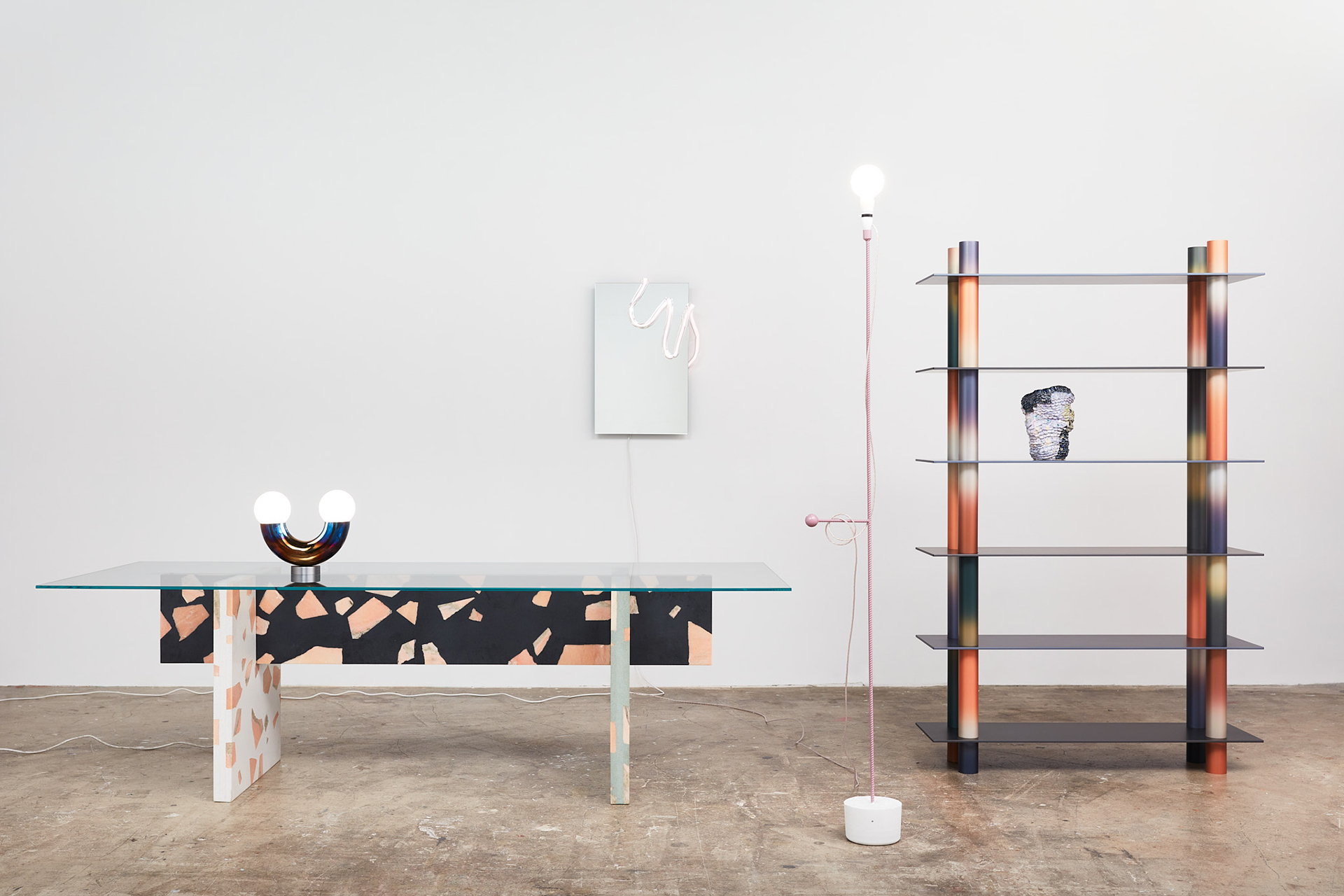 Collectible, a Brussels-based design fair, sits at the intersection of art and design. Lending a curatorial eye to the purchasing process, the fair is structured like an independent art fair featuring contemporary design objects, lighting, furniture, and the in-between. Collectible Salon, launched in 2018, is presenting its 2021 iteration online for a limited run (May 28 to 30), replatforming the lively event with added editorial content and web-exclusive features.
Founded by Clélie Debehault, an art and design consultant based in Paris and Brussels, and Rotterdam-based artistic director Liv Vaisberg, the Collectible model follows the interdisciplinary nature of the work shown, centring experiment in experience.
"We met four years ago with a common goal: to convey our passion and enthusiasm for the then-overlooked scene of contemporary collectible design," Debehault says. "For us, the visitor experience has always been key. [Through] scenography, hiring the best up-and-coming chefs, inviting young food and sound designers, we built the fair as we pleased and in a totally independent fashion." Previous editions took over the more than 64,500 square feet of exhibition space in Brussels' multi-tiered Vanderborght Building.
This year, Debehault and Vaisberg aim to bring the same avant-garde approach, but digitally. Collectible incorporates multiple digital touchpoints hoping to closely replicate an in-person retail experience.
"We wanted our creators to be able to own their profile page on our online platform," Vaisberg  says. "Being able to strike the balance between being conducive to sales but at the same time giving them the opportunity to have all the tools to share as much as possible on their work with our audience: visuals of virtual booths, videos, texts, studio or gallery views."
This year's fair is broken into three sections: Main, with exhibitors like Parisian classic Galerie BSL and Copenhagen's buzzy Etage Projects; Bespoke, with Ben Storms, Pauline Esparon and others celebrating traditional crafts and noble materials; and Curated, with enimagtic and experimental designs that push the boundaries of "décor". A standout in the Curated exhibition is sure to be TENSION! organized by New York City design curator Julia Haney Montañez. Picking up from a (tense) 2020, Montañez' curation centres the inherent tensions in design: the environmental considerations of making, social rifts, and the adaptations design can accommodate.
"The section is very reflective of today's global issues with its themes of sustainability and natural resource depletion," Vaisberg says. "Among the selected emerging design studios, Paris-based Sabourin Costes and STUDiOFOAM both showcase new works challenging the possibilities of materials such as resin and leather."
STUDiOFOAM designer Caroline Venet is presenting a unique piece, Le Bureau Vivant, that uses of leather offcuts where we assume wood should be, pointing to unexamined aspects of our complex relationships to material. The section also brings more U.S.-based designers like Detroit's Aaron Blendowski (Real OK) and Angeleno sculptor Polina Miliou to the European fair.
Debuting Club Collectible—a networking platform for artists, designers, architects and collectors to connect and socialize virtually as well as small private events—plus an editorial platform, In-depth, the fair continues to expand how design is ingested, discussed, and interpreted. Rejecting privileged delineations like "craft" lending the same conceptual appreciation to design afforded to art, Collectible Salon understands this evolving landscape. "We have never been a mere sales platform," Debehault says. "Even though we find it very important that our exhibitors sell their work, we also really want to shift paradigms–placing contemporary design at its heart."