Designer Spotlight: Ranbir Sidhu of Futurezona
On futurism, hip hop, and his custom designs for Drake.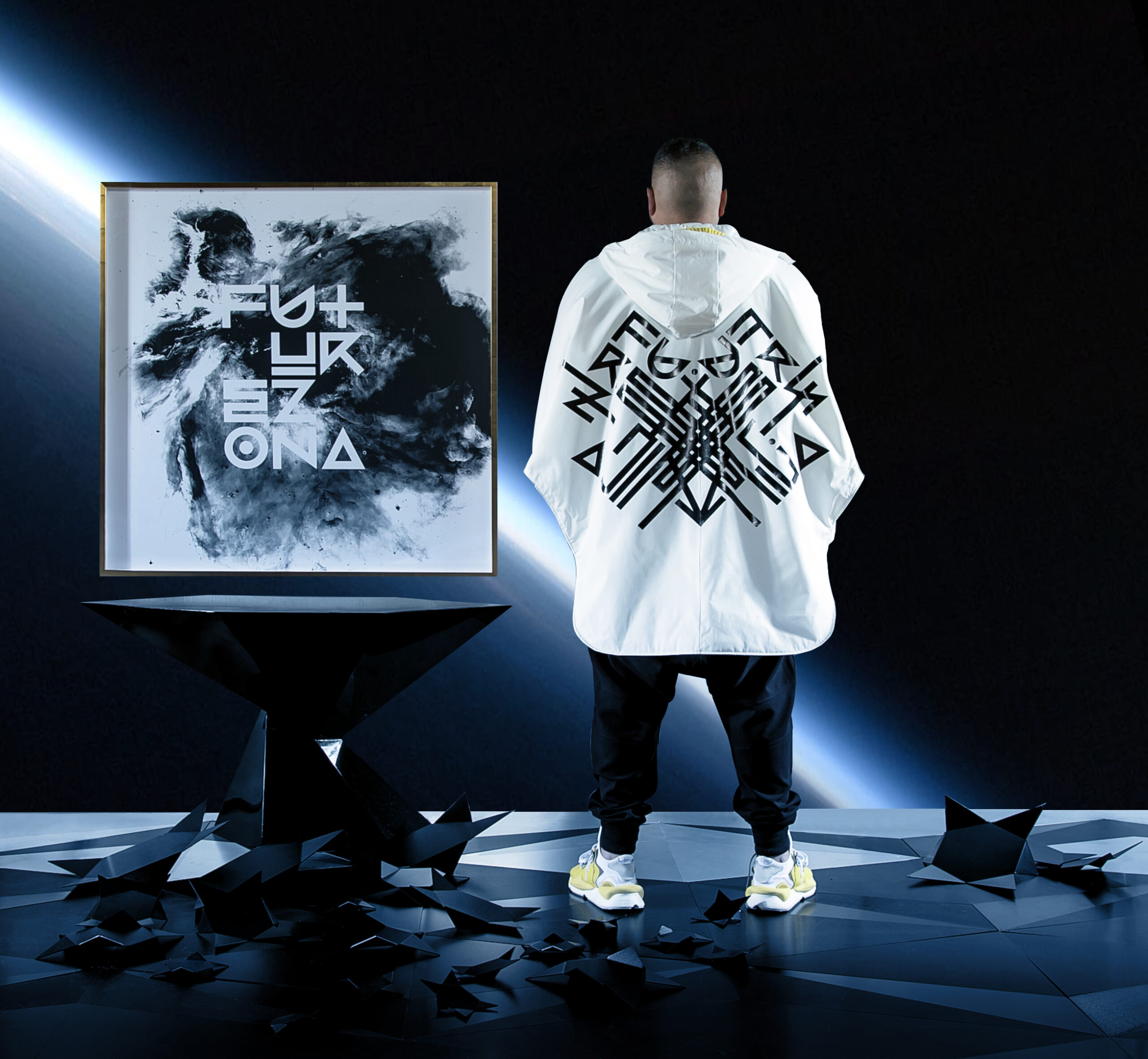 People often use the word "visionary" to describe artists. However, today's world is saturated with a century of prophecy and imagination, and it's not often that this signifier holds. Many trends seem stuck in the revolving door of nostalgia, re-hashing, and repetition.
Conceptual repetition is something that Ranbir Sidhu, an Ontario-based creative, stays away from, preferring to look toward the future with his custom-made furniture.
"I want to create things that are impossible—or the customer believes are impossible ," he says, "and the only route of doing such a thing is through a custom process."
Through his brand, Futurezona, Sidhu is bringing to life his own visions inspired by futurism, the geometry and syncretism seen in Sikhism, as well as natural constructions such as "things that occur and follow a geometrical pattern, for example, the development of a honeycomb by a colony of bees. Nature has matured the species instinctively to create structure and shape for their function. And I believe that result is quite beautiful."
The designs that Sidhu creates tend towards a functionality that we've always been immersed in — on our planet and in the stars. On the galactic influences in his work, he cites a table layered with 24 karat gold flake that resembles the distant familiarity of the cosmos.
With such forward-thinking conceptualizations, it is no surprise that Sidhu's aesthetic has bonded with that of hip-hop, arguably the most transformative vehicle of popular culture.
When he talks about working with clients like Drake and Jay-Z, Sidhu speaks of a higher connection between their frequencies and that of his process. "Clients are drawn to the philosophy of next that is represented in my work," he muses, "these are people that exist on the same plane of progress that I'm aligned with."
"The hip hop saying 'game recognizes game' comes to mind," he says about designing for some of the superstars who seek out his work. "Everybody wants the next best thing but nobody knows what it is and I believe that's what Futurezona brings to the table."
Sidhu believes in the luxurious and futuristic aesthetics of a lot of contemporary hip hop, citing the cover of the album Starboy by The Weeknd. The story of hip hop has been one of pushing forward that spills over into design and fashion. "I'm here to help design that narrative," he says.
There's a certain gravitas when speaking with Sidhu about the future. His answers hold a metaphysical tilt that's simultaneously refreshing and opaque. His views about his own work are as complex as the yet-to-be-revealed table with more than 100 components he's making with his team of engineers for Drake.
He's excited but cautious when talking about his visions for the future of design, talking about artificial intelligence and technology in the home, but not going further "to be sure that a timeline isn't disrupted by a slip of [his] tongue."
To Sidhu, the excitement and stakes— of the future of design in particular—seem personal, but the best art usually is. We end off speaking of his use of the year 3033 AD as a projected environment for his work. This year creates a locus around which he bases his visions for the future, but also has numerological significance to him, being a number of power in relation to his own birthday.
The attention to detail and narrative behind his work all contribute to the undeniable allure of his style. The jet black tables that are the centerpiece of Futurezona are like extraterrestrial vehicles ready for flights into space or fights of champagne.  While there is a lot of mystery that surrounds his work, one thing is certain—people paying attention to Futurezona will not be bored.
_________
Never miss a story. Sign up for NUVO's weekly newsletter, here.