Hotels in Former Post Offices (Worth Writing Home About)
Often located in prime, easily accessed locations, and often ranging from the size of a postage stamp to massive institutions, shuttered post offices have more to offer—or shall we say, to deliver—than just mail. A handful of hoteliers have reimagined these locations into design hotels, where the only thing getting delivered is room service.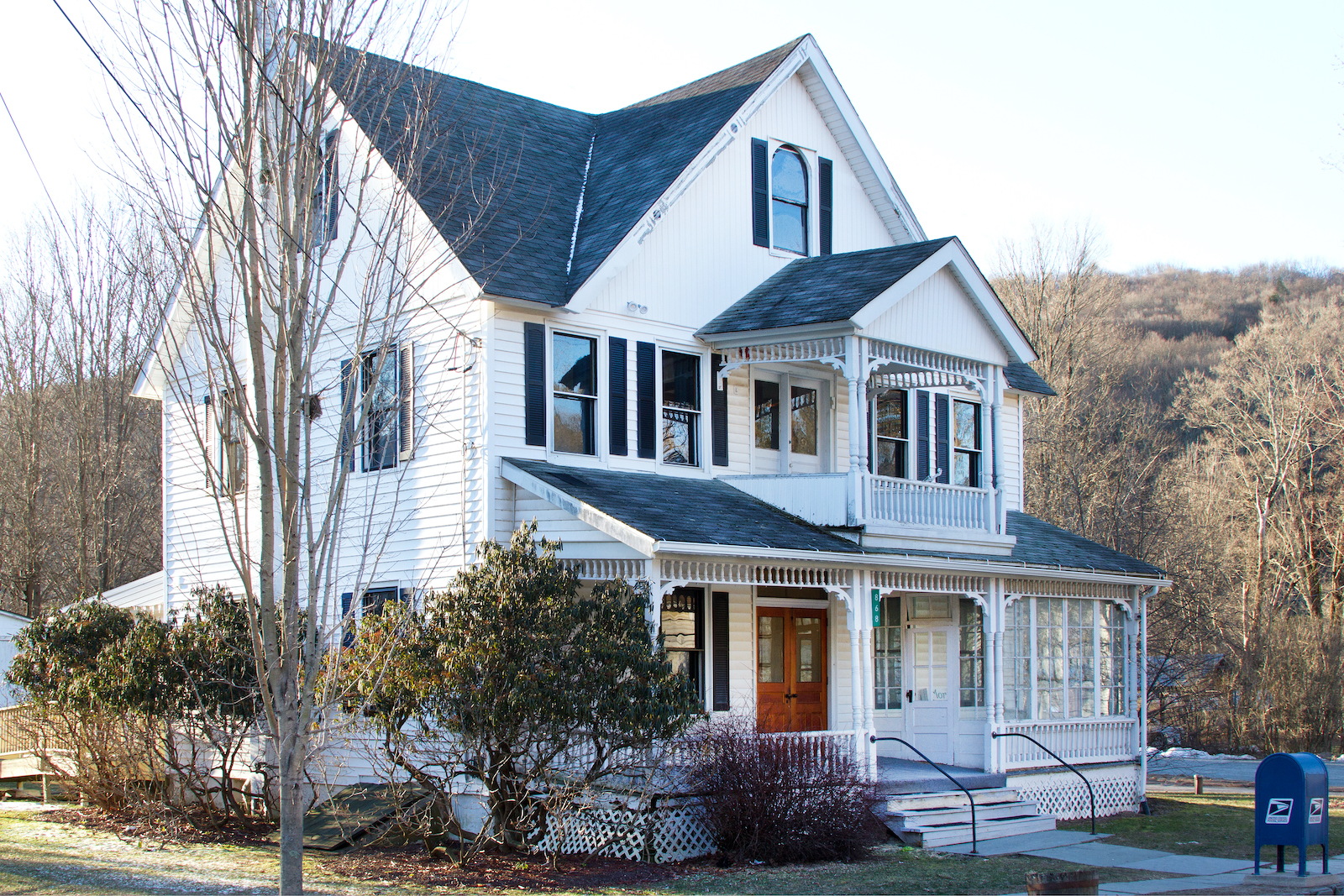 North Branch Inn, Sullivan County, New York
What stands as North Branch Inn today easily qualifies as an entire village—it comprises the staple buildings that once constituted the tiny hamlet of North Branch in Sullivan County, New York, when it was officiated in 1851. In addition to the general store and bowling alley, the hip inn's owners recently converted the hamlet's former post office—located in the front parlour of a Victorian house that doubled as the post master's family home—into the Post Office Building, complete with five guest rooms and a cozily decorated sitting area.
Hospedaria, Tavira, Portugal
Set in Tavira beneath the Algarve mountain range and the Ria Formosa lagoon in southern Portugal, the brand-new Hospedaria rests in a triangular plot that once housed a post office and general store dating back to 1917. Reimagined by Lisbon's Atelier RUA as a five-suite hotel, you'll still find traces of the original address—a traditional red postbox (marked correio for mail) next to the front door still collects mail, while hints of red accent the whitewashed interiors, from bright stools at the honour bar to subtle trim outlining window frames.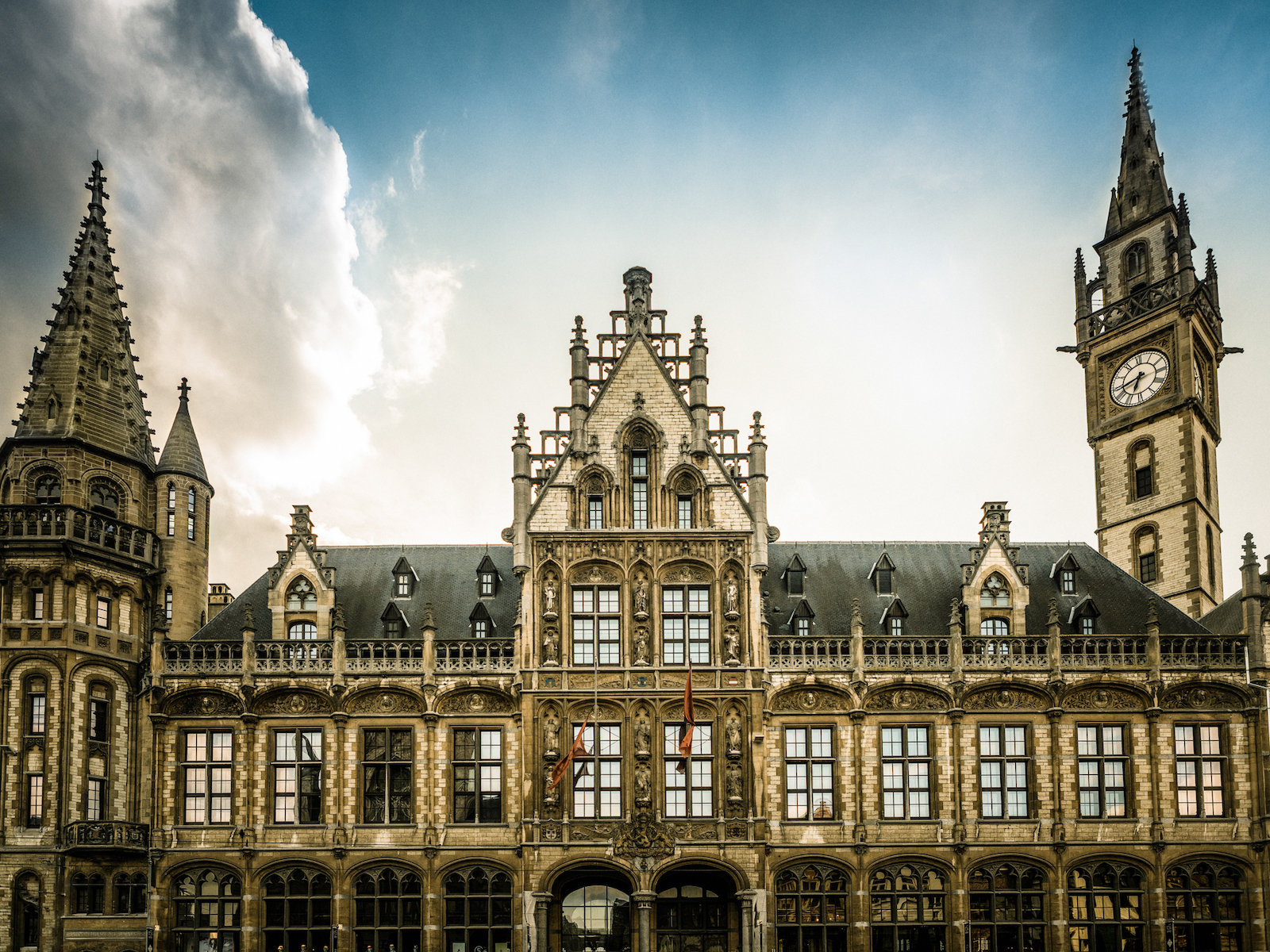 Zannier Hotels 1898 The Post, Ghent, Belgium
The 19th-century post office overlooking Korenmarkt square wasn't your average post office—its architect, Louis Cloquet, went grand with neo-Gothic touches such as ornamental finials and a clock tower, creating a central piece of dramatic architecture in the historic district. Still a showstopper today, its top two floors have been reimagined as Zannier Hotels 1898 The Post, a modern booking with dark and moody interiors by designer Geraldine Dohogne. Playing up the building's inherent charm, Dohogne peppered rooms with antiques and bespoke furniture.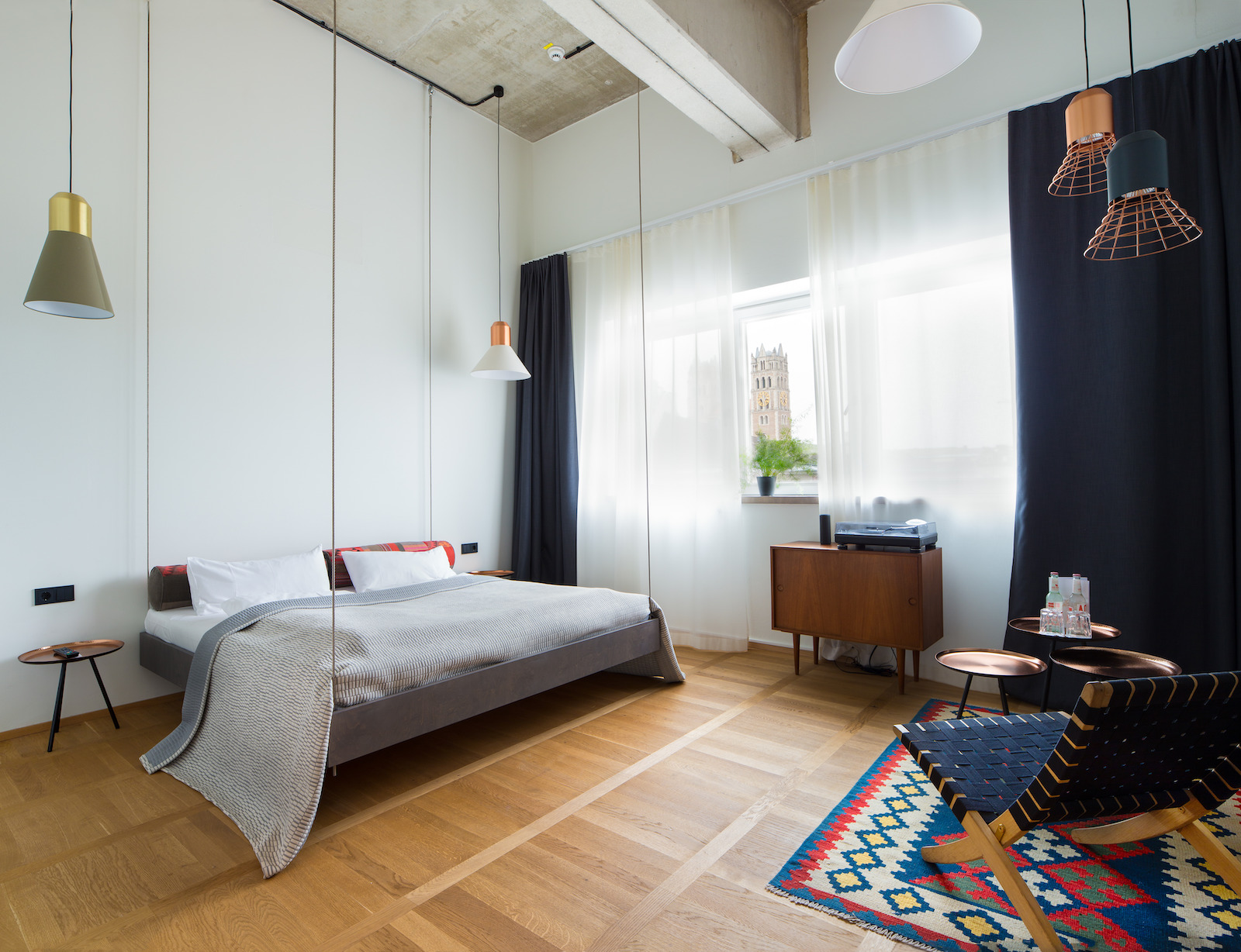 The Flushing Meadows Hotel & Bar, Munich, Germany
The Flushing Meadows Hotel & Bar embraces, above all else, the former post office's prime location in Munich's hip Glockenbach quarter, a stone's throw from the Isar River and trendy restaurants and cafés. Beneath the industrial building's original facade, eleven loft-like studios were designed by local creatives (such as Helmut Geier, a.k.a. DJ Hell, and Quirin Rohleder, a surfer) who draw on an array of mediums.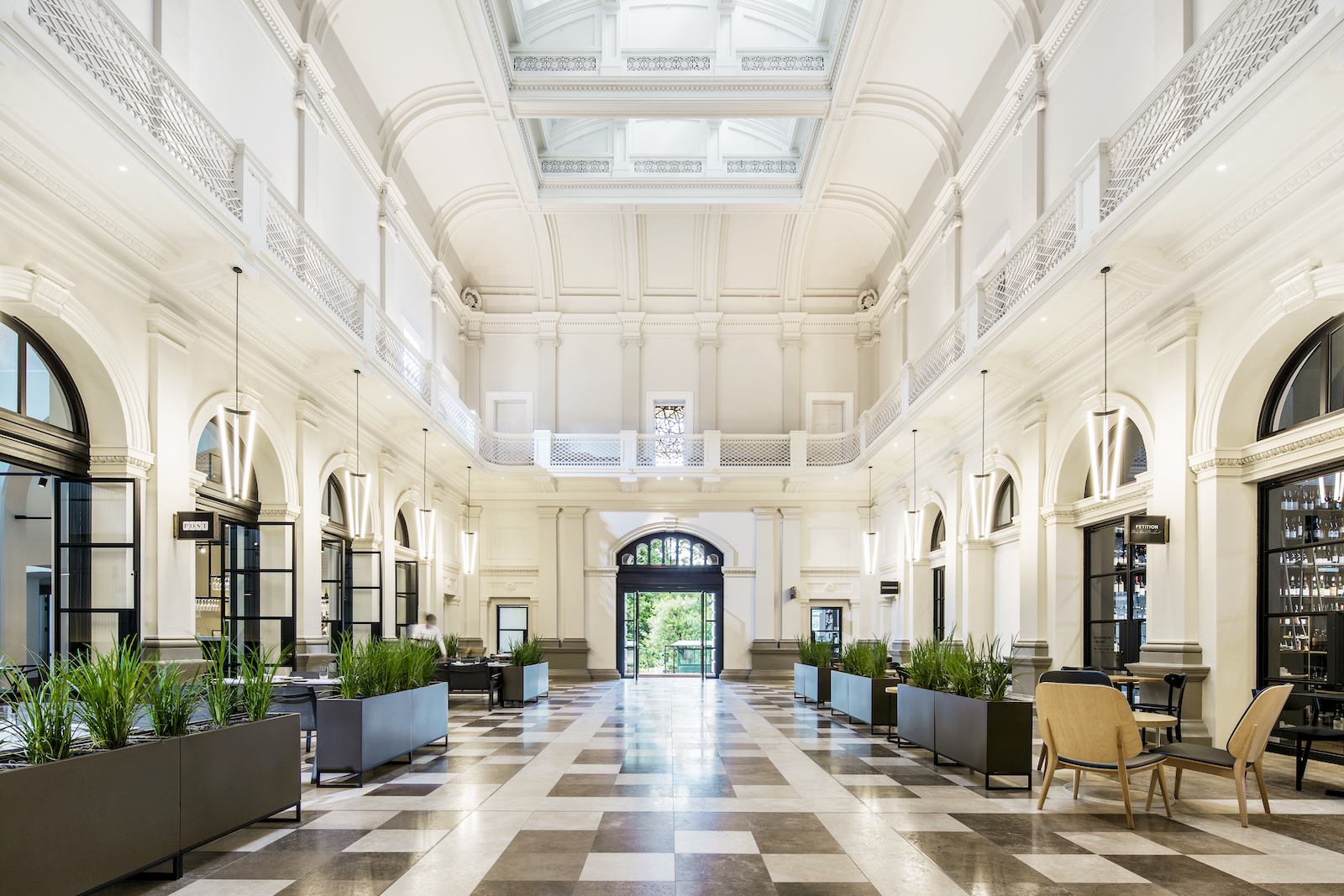 Como The Treasury, Perth, Australia
As the name suggests, Como The Treasury wasn't just a post office. Located in Perth's Cathedral Square, this stately group of 19th-century buildings also housed the treasury and the city's titles office. With the Victorian-era facade restored, Kerry Hill Architects brought serenity to the oversized municipal interiors, smoothing the bones of serious architecture while stitching together each building with minimal aesthetics and a soft white and beige palette. Nodding to its postal past, an on-the-nose restaurant, Post, lies within the former post office's franking room, serving an assortment of contemporary Italian cuisine that's worth its weight in gold.
11 Howard, New York, United States
Although 11 Howard reimagined its namesake address, built in 1961 as a postal storage facility, it was the second hotel to inherit this Soho building. Reworked once again by New York's Beyer Blinder Belle, the mementos of its original occupant were long gone, but the firm reclaimed the architecture's industrial past by introducing a new facade that captures the stately character of the institution that came before it. With interiors by Space Copenhagen, the building's 12 floors and 226 rooms are now serenely Scandinavian.
________
Never miss a story. Sign up for NUVO's weekly newsletter here.