NCaved by Mold Architects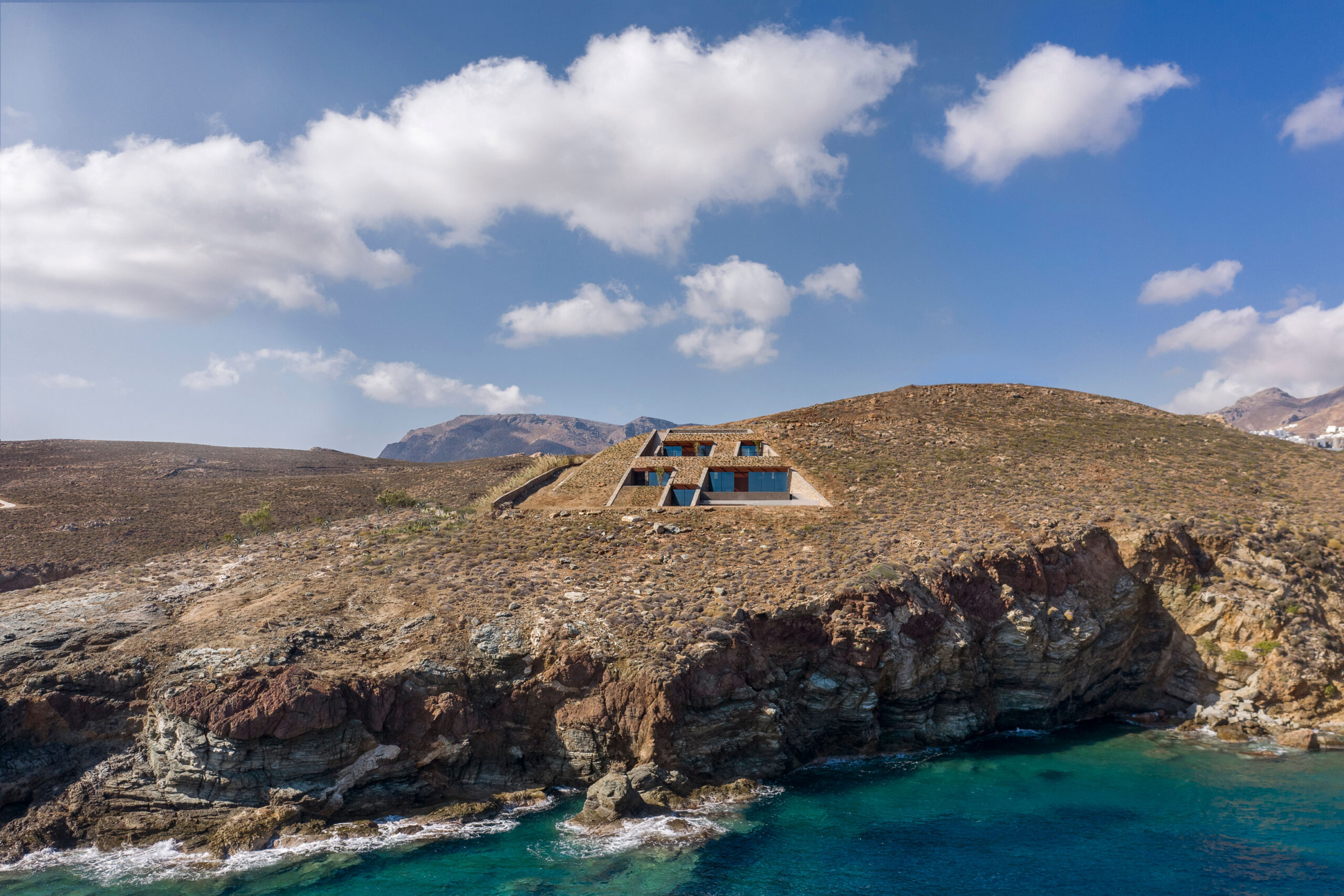 I've always been enamoured of building cultures that work with the landscape in a sculptural way, like the carved dwellings of Petra and Mesa Verde. It seems that, with all the fuss made over  the contemporary need to live "with" the landscape and bring the outside in, the best way may well be akin to what Mold Architects has done with NCaved on Serifos Island in Greece.
NCaved can be described as a minimalist's bunker. The structure is laid out on a grid to maximalize interior space as well as interface with the ocean. The architects describe this layout as a "chessboard," which can be intuited from the alternating squares of grass and windows seen on the exterior.
At Serifos, the beauty of the austere rocks and gem-blue sea is enough to make the stomach leap. The marvel of the sea is accentuated by the materials at NCaved: a tasteful mix of breezy wood louvres, glass, and artisanal walls of stone that blend with the surrounding geography.
The residence is divided into three levels with a separate guest house. A floating staircase ascends through the "caved" living areas that are framed by the sea one side and by glass on the other, which looks out into stone pits and lets sunlight filter in through garden areas.
The prevalence of windows and the shape of the structure make for excellent natural ventilation. Generous patio spaces that extend out are partly shaded by the louvres, and tranquil, still pools create a middle space between the home and the sea.
The furnishings and interior design elements are spartan, with smooth concrete and granite surfaces playing into the cave theme. A sloped exposed-concrete ceiling expresses a sense of shelter from the elements and further directs the gaze toward the sea.
See a video of the whole house below.
nCAVED-Serifos from Panagiotis Voumvakis on Vimeo.
—–
Part of our Home of the Week series. Read more HERE.