Nanton Residence by BLA Design Group and Wiedemann Architectural Design
This four-level Vancouver home checks in at a stunning 9,600 square feet home. Tasked with designing a home for a multigenerational family, BLA Design Group collaborated with Wiedemann Architectural Design to produce a stunning property that channels both the contemporary North American mansion and the artistic modern home.
Two elements are immediately apparent: the terraced envelope and the rich brickwork distinguish it from many of the homes in vogue today. Brick represents a sort of care and solidity, and it references an enduring North American building tradition. To add a contemporary touch, the soffits and frames are wrapped in black metal detailing that highlight the brick and accentuate the generous glazing that outlines the terraces.
There are two entrances. The primary entrance is through the foyer on the lowest level of the sloped site. On the high side, a bridge leads across a sunken garden to a second-storey entrance. An extensive green roof extends over the first storey, wrapping around the second.
The interiors are characterized by an intellectual openness that places the mix of family and personal areas to fully take advantage of the extensive glazing. Long hallways and glass partitions between spaces further emphasize the consideration of natural light.
The multiple areas for gathering—dining room, kitchen with views of the patio, meeting room, and living room, which features a grand piano—make for an immaculate family home. But there is still plenty of space for concentration and relaxing, in smaller numbers on, for example, the sun-drenched patio lounges or alone in the beautiful window-side tub in the bathroom.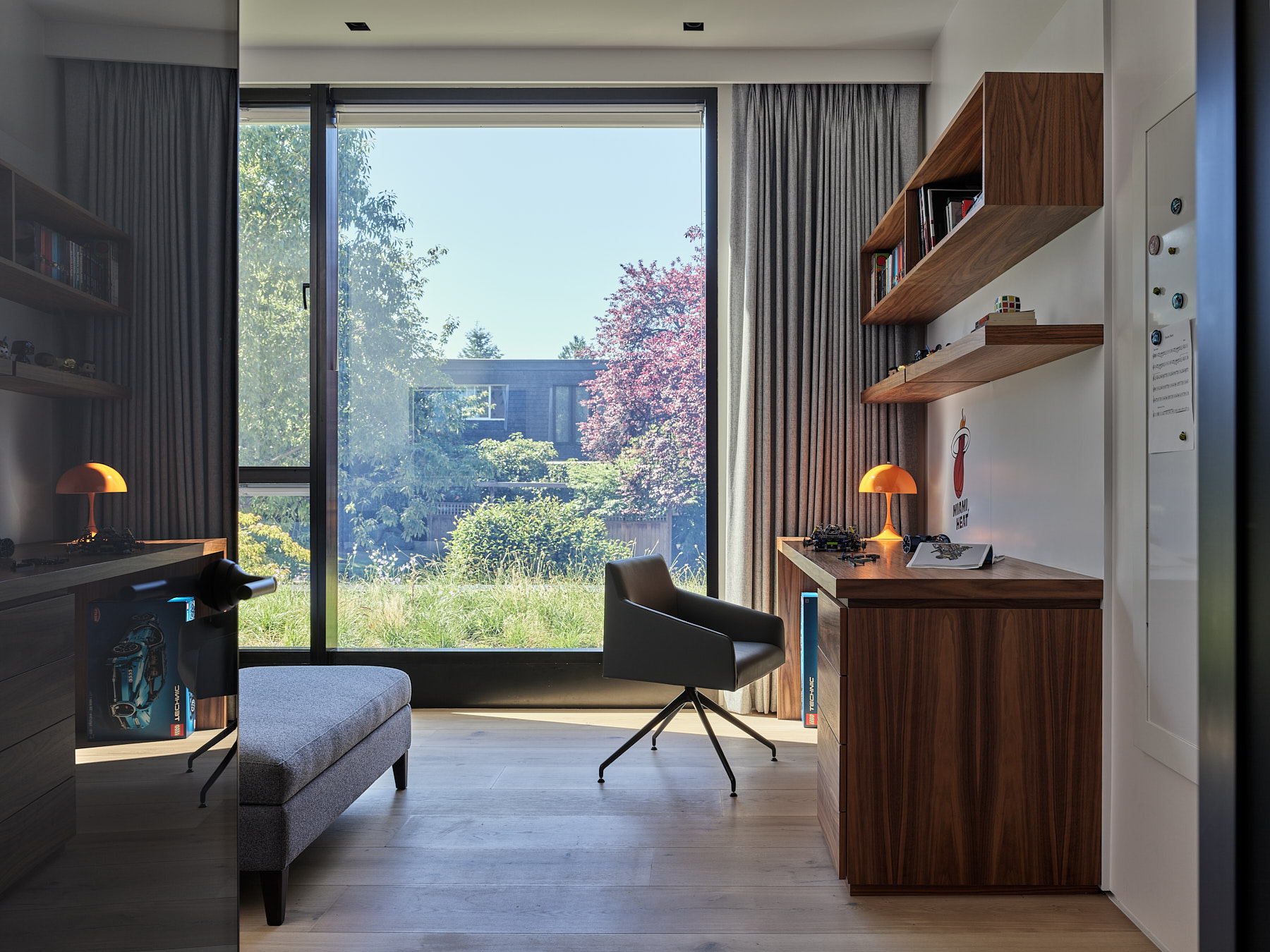 Natural-stained floors and millwork bring a lightness to the interior, while numerous black and grey details and an island fire feature provide moodiness. Sliding wood partitions also give the generally open living spaces a sense of modularity and flexibility, perfect for working from home. On the other hand, a variation of thematic, sensuous rooms like the theatre decorated in dark leather and wood-forward wine cellar add aesthetic elements that denote a built-in sense of appreciation for the finer things in life.
This is a home with personality.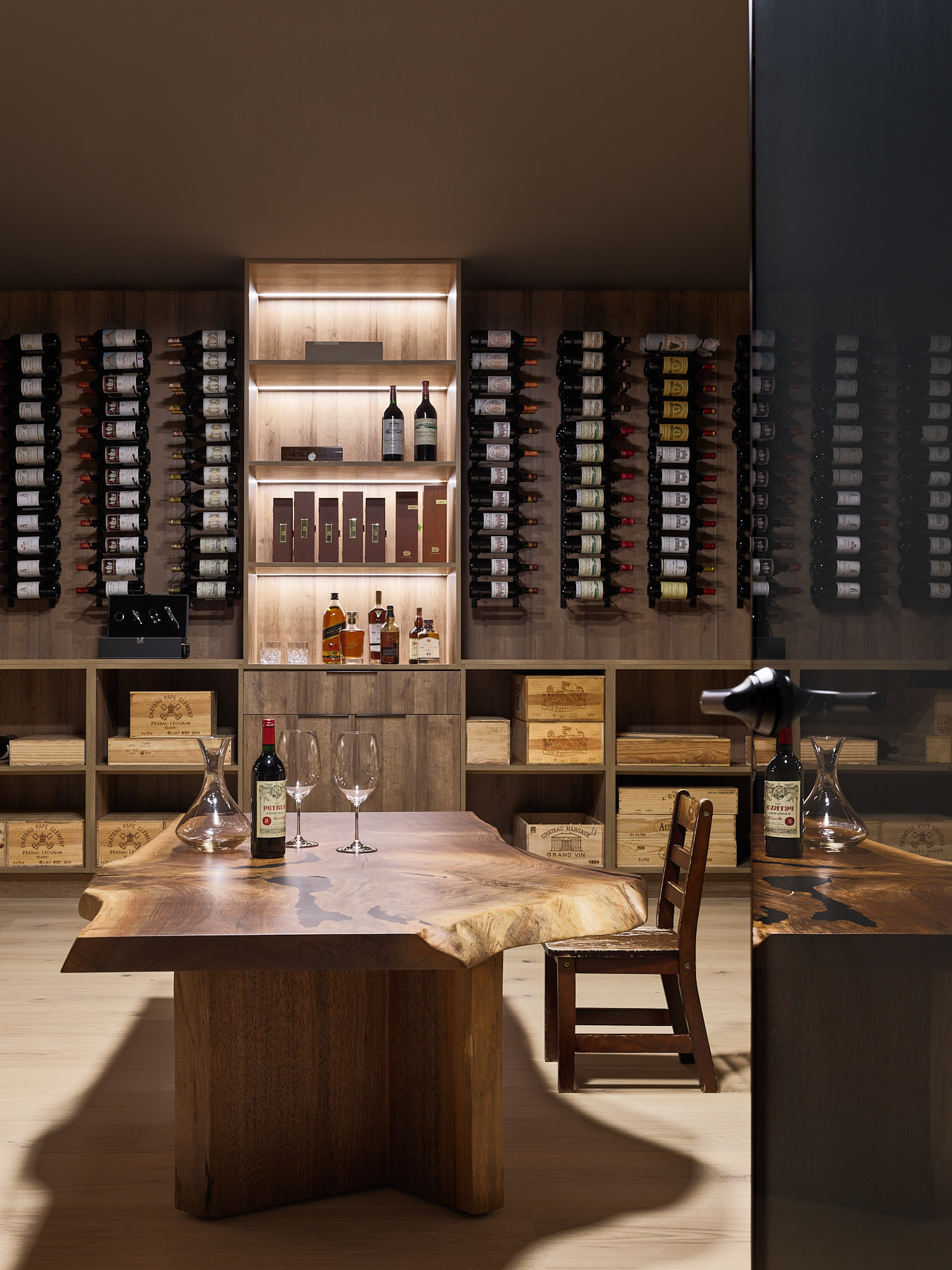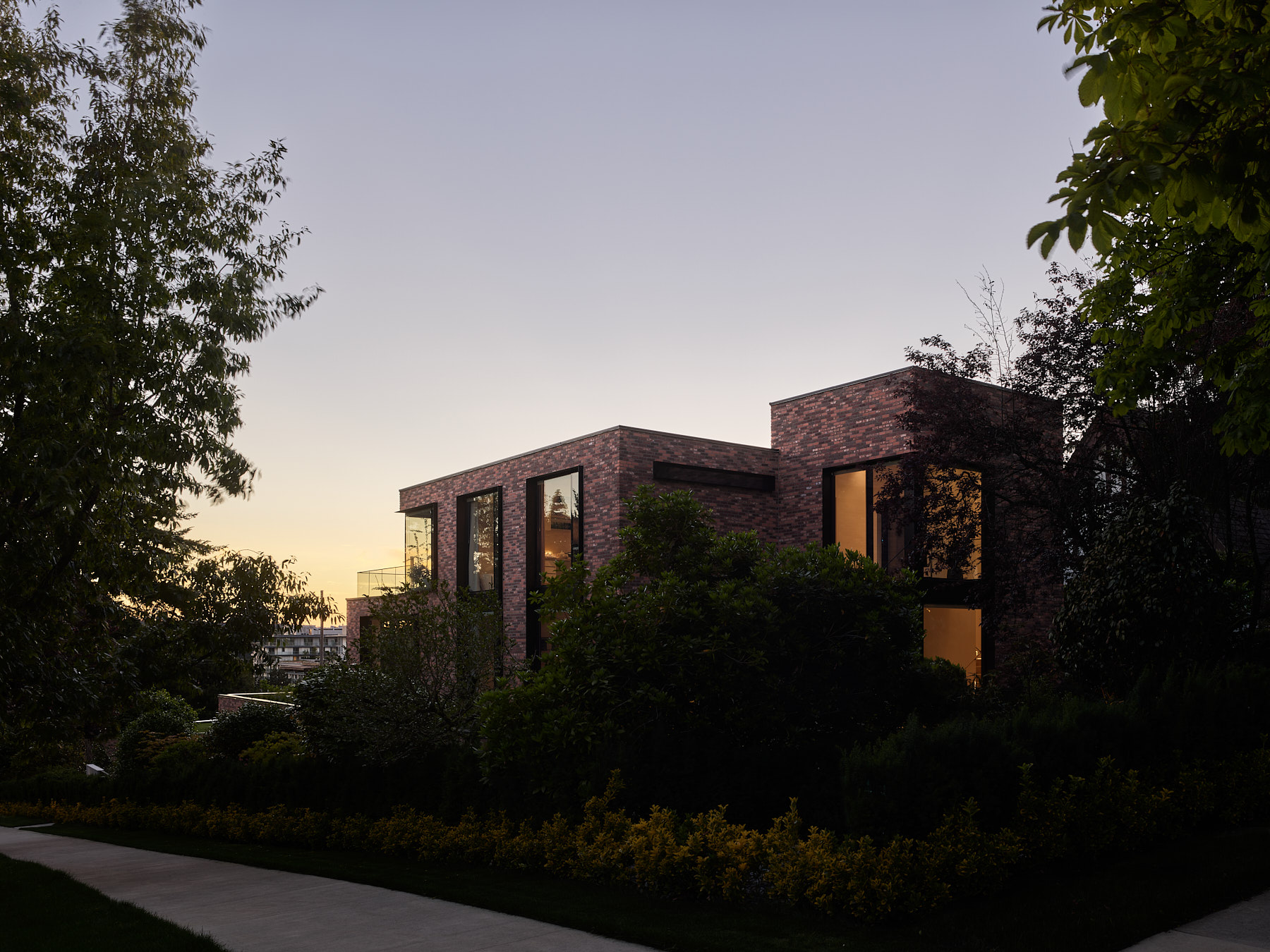 Photography by Andrew Latreille 
—
Part of our Home of the Week series. Read more HERE.