Holiday Cocktails From World Class Bartender James Grant
Edmonton resident James Grant, who won Diageo's 2021 World Class Bartender of the Year award, has put together a couple of his must-try cocktail recipes for the holiday season. If anyone knows a thing or two about making a standout cocktail, it's Grant. Just this year, he competed against 50 of the best drink-makers in the world and took home gold. "To me, bartending is all about hospitality and being able to make something special for my friends and family," Grant says. "And during the holidays, I love to show off my cocktail skills and create something unique as a way to express that hospitality to my nearest and dearest." Try these cocktails for your next soiree and make your party one to remember.
Singleton Hot Toddy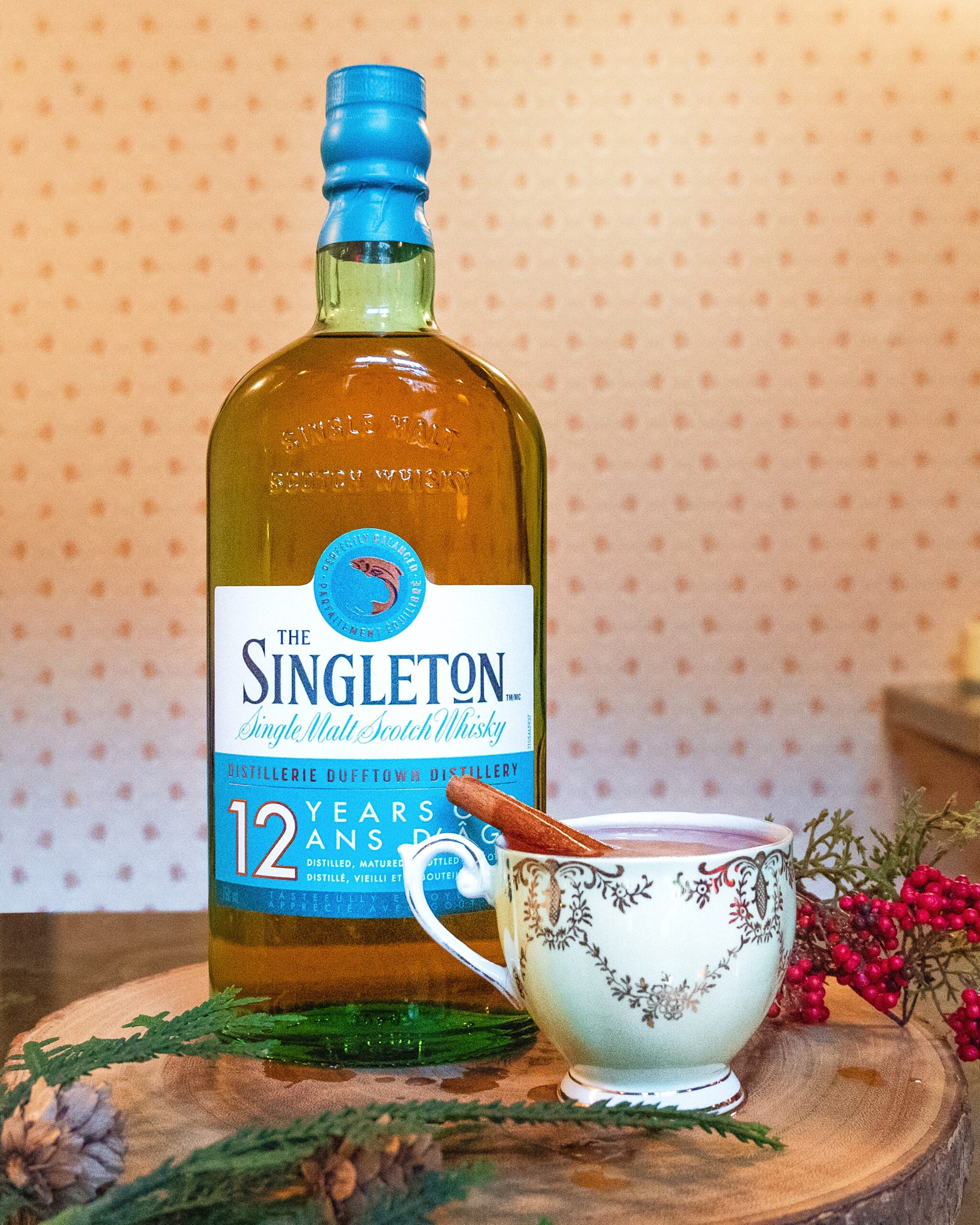 "I always start thinking about hot cocktails when the snow starts falling. Who doesn't want to find a warm, spiced cocktail waiting for them when they come in out of the cold? The hot toddy is one of my favourite classic drinks, and the Singleton brings a rich, fruity backbone to this holiday favourite." —James Grant
Ingredients
30 millilitres Singleton of Dufftown 12 Year
15 millilitres spiced pear liqueur
60 millilitres hot black tea
15 millilitres cinnamon syrup
15 millilitres fresh lemon juice
Cinnamon stick
Method
Warm a teacup with boiling water.
Empty the hot water; in the warmed teacup, combine all ingredients and stir.
Garnish with a stick of cinnamon.
Singleton Shandy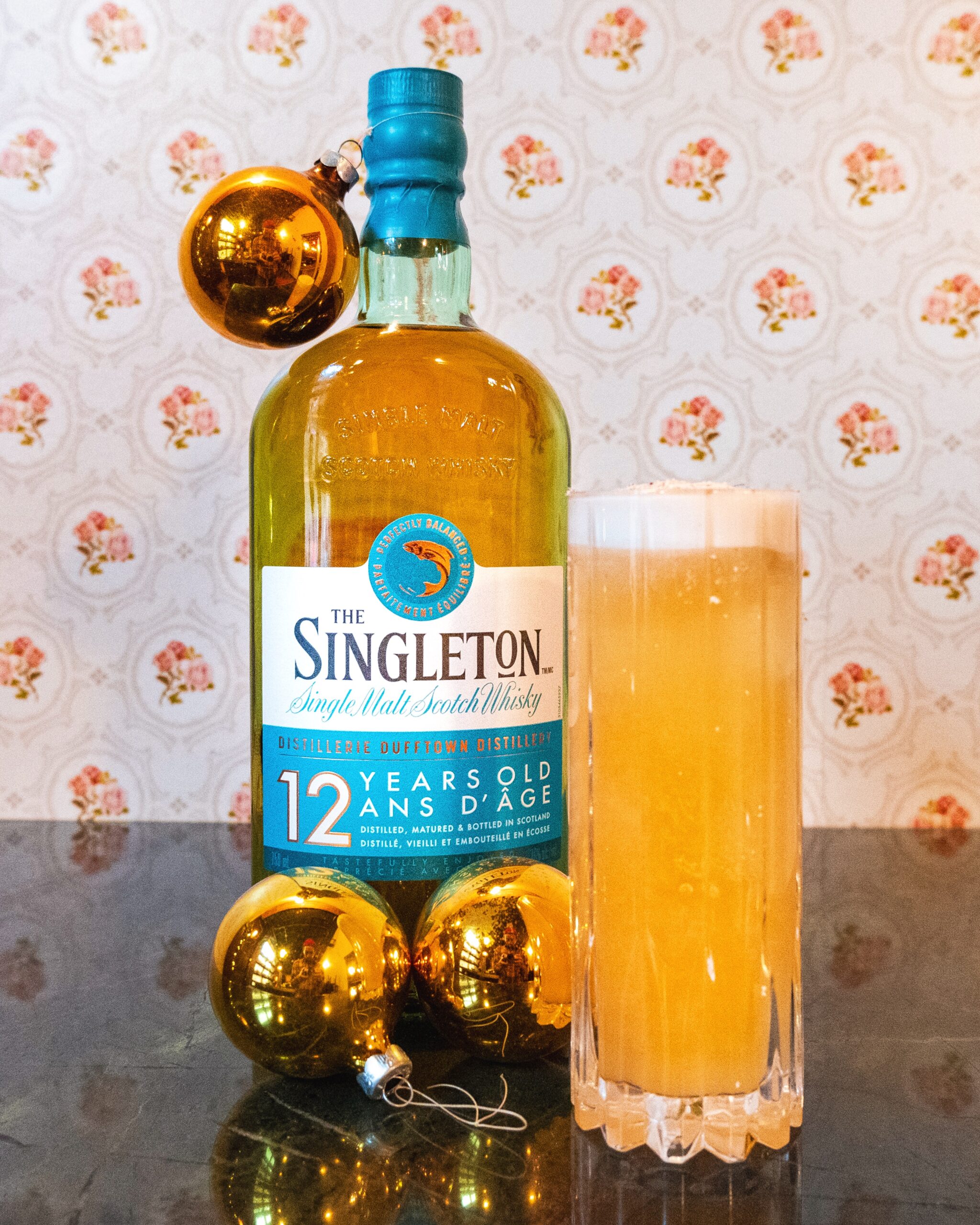 "Sometimes simple cocktails can be the most surprising sources of inspiration. A classic English shandy is just lemon-lime soda and lager, but this cocktail reimagines it as Scotch sour topped up with beer. The beer helps add length, body, and a little more acid, keeping this drink refreshing and easy-drinking." —James Grant
Ingredients
45 millilitres Singleton of Dufftown 12 Year
15 millilitres velvet falernum
7.5 millilitres fresh lemon juice
60 millilitres lager
Freshly grated nutmeg.
Method
Shake Singleton of Dufftown, velvet falernum, and lemon juice briefly with ice and fine strain into an ice-filled Collins glass.
Top with lager.
Garnish with freshly grated nutmeg.