A Lifestyle Oasis Opening in Vancouver
Even before the pandemic, there was a growing trend of conscious slow-living. And now that COVID has profoundly affected our lives, finding ways to make everyday life romantic, beautiful, and enjoyable is more important than ever. Curated spaces and product offerings that carefully consider every detail are the ones that will continue to be successful in a socially distanced, fragmented world. Newly opened lifestyle shop Cadine captures that balance perfectly and is a welcome gift in Vancouver just in time for the holidays.
Sisters Brenda and Paula Li have nailed the future of bricks-and-mortar shopping by providing patrons with a designed experience instead of a purely transactional space. Cadine launched as an e-commerce platform so the pair could properly gauge the interests and tastes of their consumers before painstakingly creating a lifestyle oasis.
In the 2,000-square-foot space designed by St. Marie Art + Design, the clean lines, archways, and soft colour palette span contemporary and art deco. The arches invite guests to look closer at the homeware, books, custom leather goods, and garments housed beneath. There is also jewellery, tea, chocolate, and art to discover. The house brand encompasses floral vases, organic cotton totes, Italian leather bags, and suede leather boots bolstered by complementary local and international labels, all sourced from makers who embody old-world craftmanship and work with high-quality natural materials.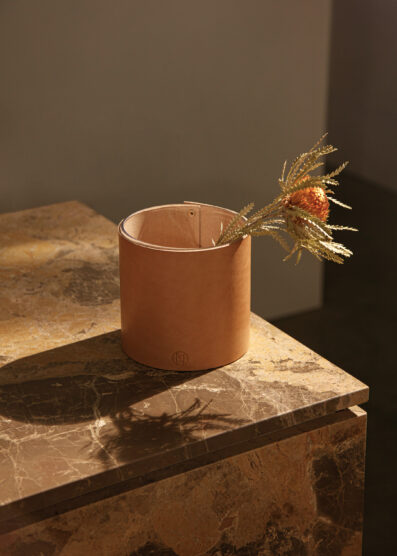 In the upstairs loft, there is small gallery that features rotating artwork by local artists that accomplishes the Li sisters' goal to introduce people to the art world in a relaxed accessible space. The pair have a deep love of entertaining, and Cadine feels a lot like a sculpted how-to manual for creating beautiful homes fit for welcoming people inside. While the pandemic has put entertaining on hold for now, Cadine is offering respite and inspiration to keep us occupied.