Home of the Week: House 95 by Izen Architecture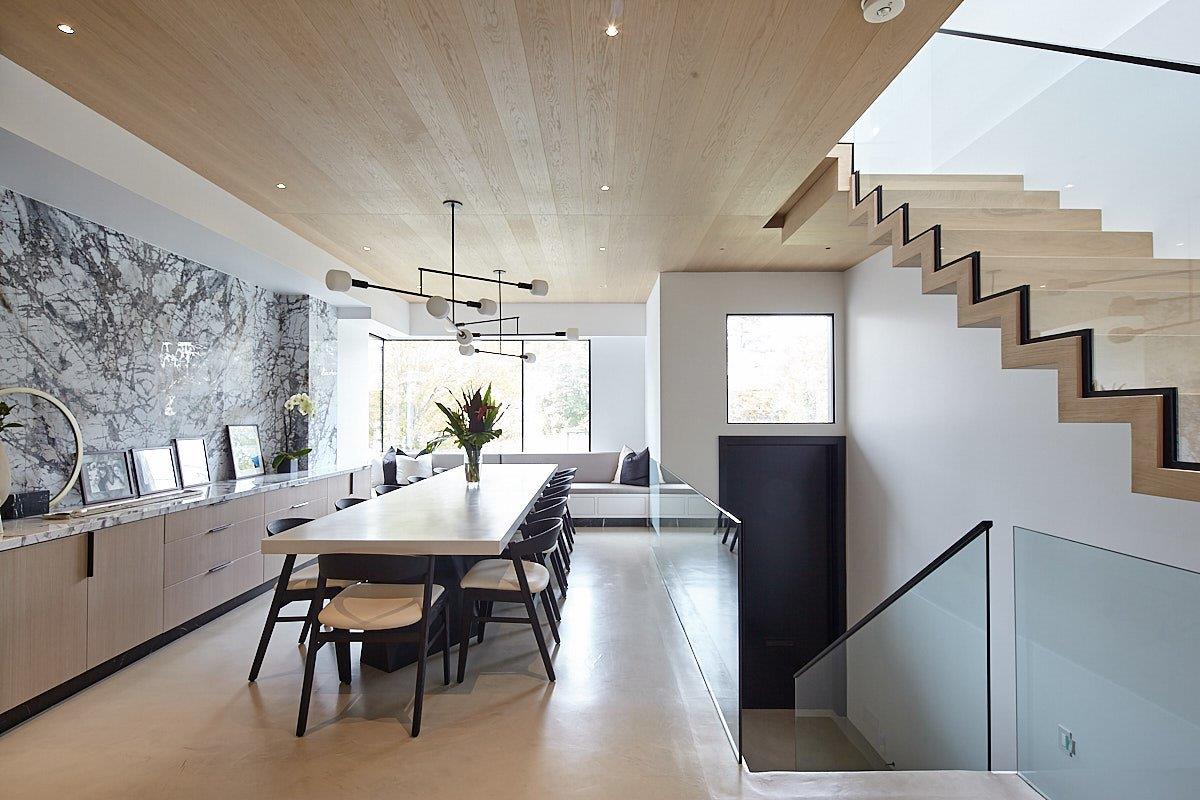 Despite its contemporary appearance, House 95 was constructed under the permit for a pre-approved basic builder home. Izen Architecture worked within the confines of previously existing permits to construct this crisp and livable space, designed for a couple who wanted to downsize upon retirement.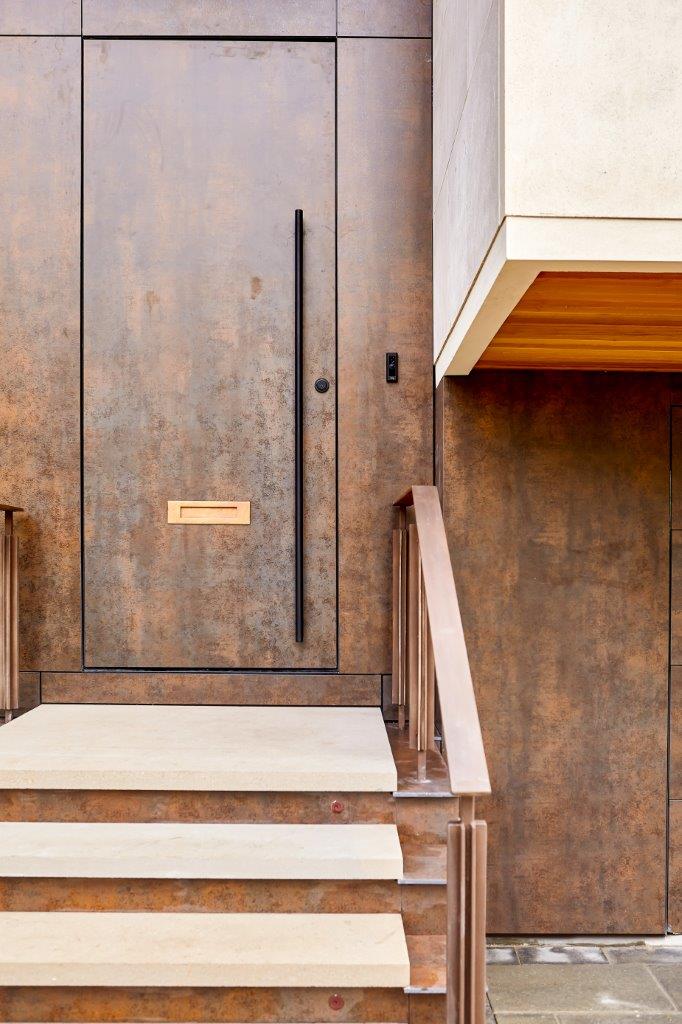 Unusual in a generally male-dominated field, Izen Architecture is an all-women team. Brenda Izen, the founder, says, "Many of the women on our team are running their own households, kitchens, and/or families, and for this reason we approach home design from a very functional perspective. Our process is a very inside-out approach compared to how a more traditional firm would design."
House 95 is a great demonstration of this functional approach that doesn't sacrifice style. The Bedford Park home features 3,500 square feet of living space, including a basement and a sub-basement theatre, on a 25-foot-wide lot. The front facade has a material palette that fuses seemingly ancient patinas with modern construction. A seamless garage and entryway are clad in Neolith porcelain panels, treated with antimicrobial and self-cleaning PUREti. The rest of the facade has Indiana limestone on the upper levels, which are cantilevered in places.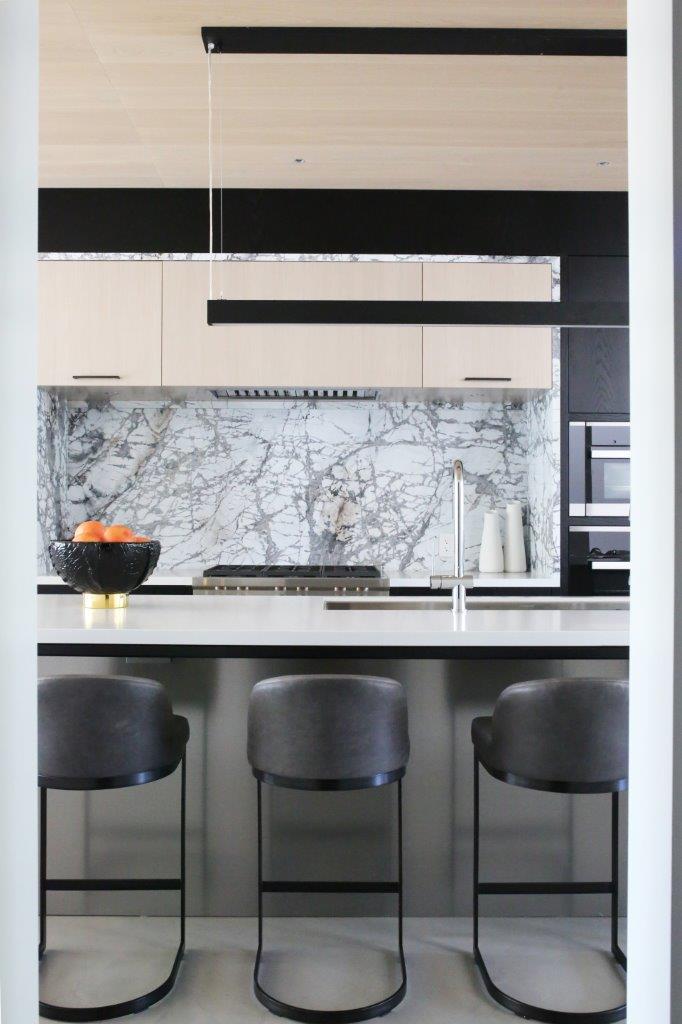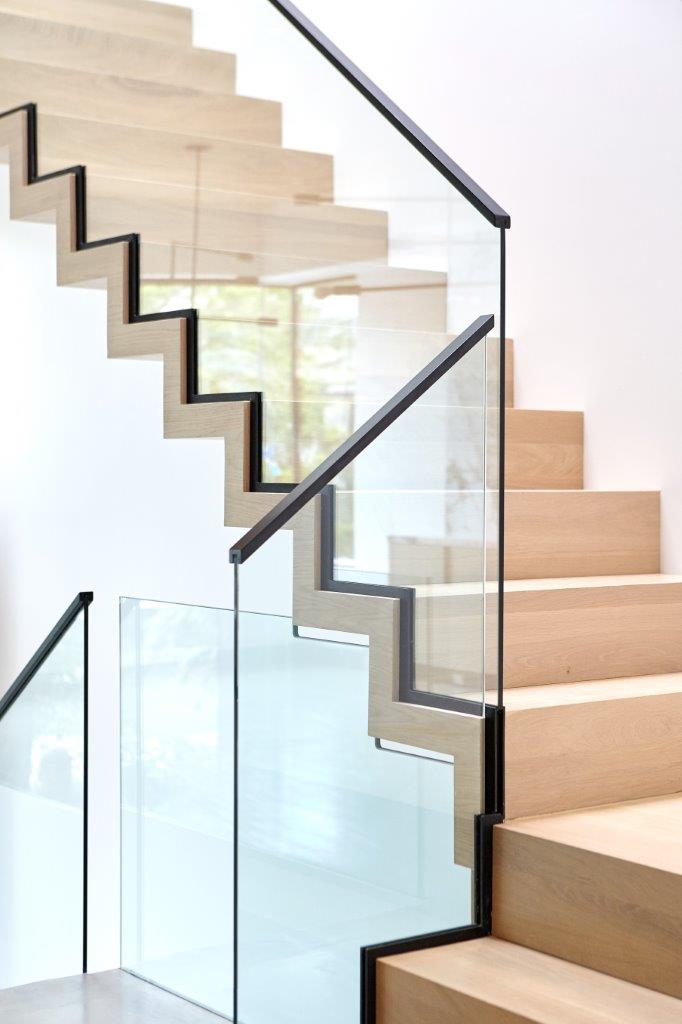 Frameless windows—unusual in colder regions, so the architects had to fly in a specialist from Vancouver—let light flood into the narrow home and increase the visual space. The windows are placed strategically so the views of the trees outside expand the space while maintaining privacy inside the urban home.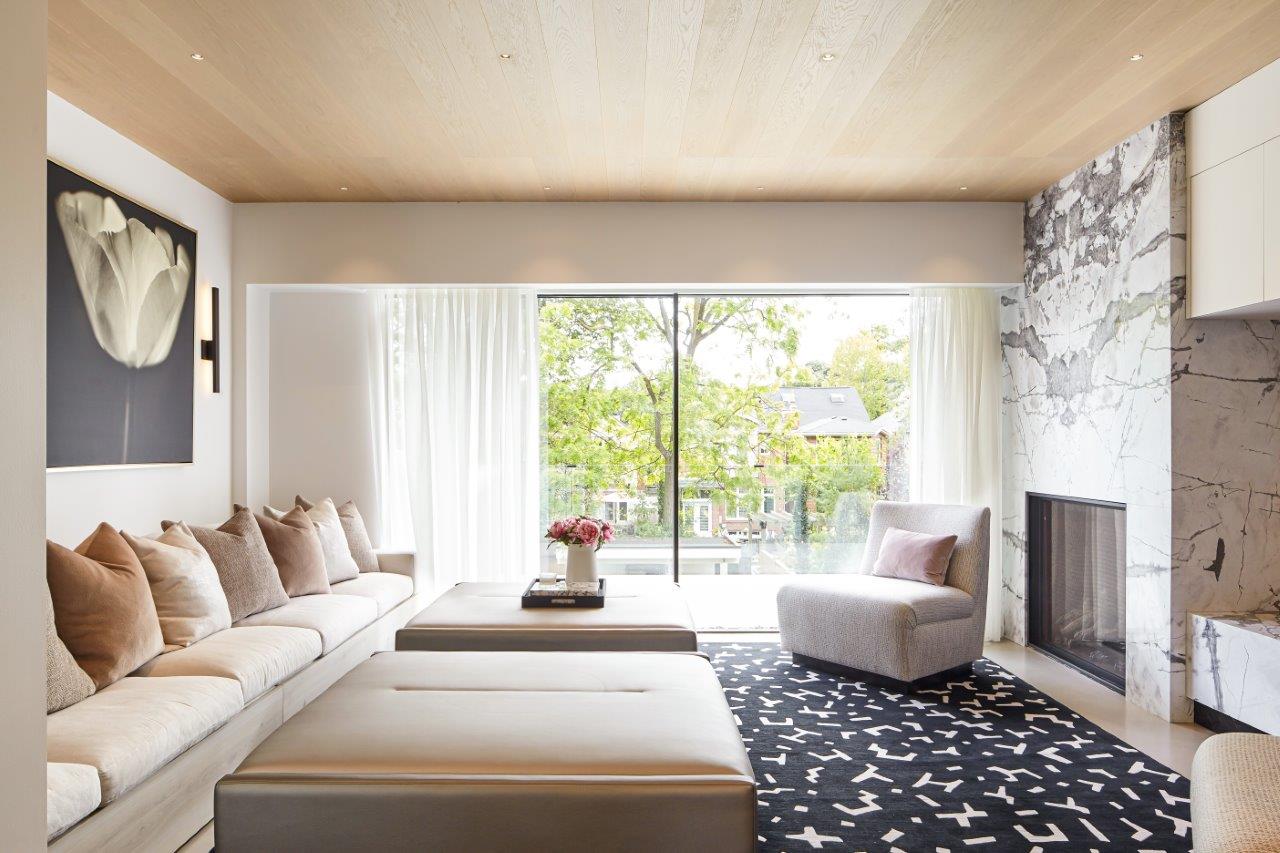 The interior material palette is warm but also has some gravitas to match the exterior cladding. Polished-concrete floors and white-oak ceilings create a sense of inversion that can be dizzying but also work to extend the space even more, as do the paper-thin floating oak stairs and the glass banisters on the staircases and the upper-floor mezzanine. Marble backsplashes and a fireplace add further density; the home is minimal but not overly so, due to these rich details. Efficient storage in under-window benches and flush cabinetry further open up the space.
The sub-basement leads out to a small yard with a reflecting pool and small covered outdoor area that completes this urban oasis.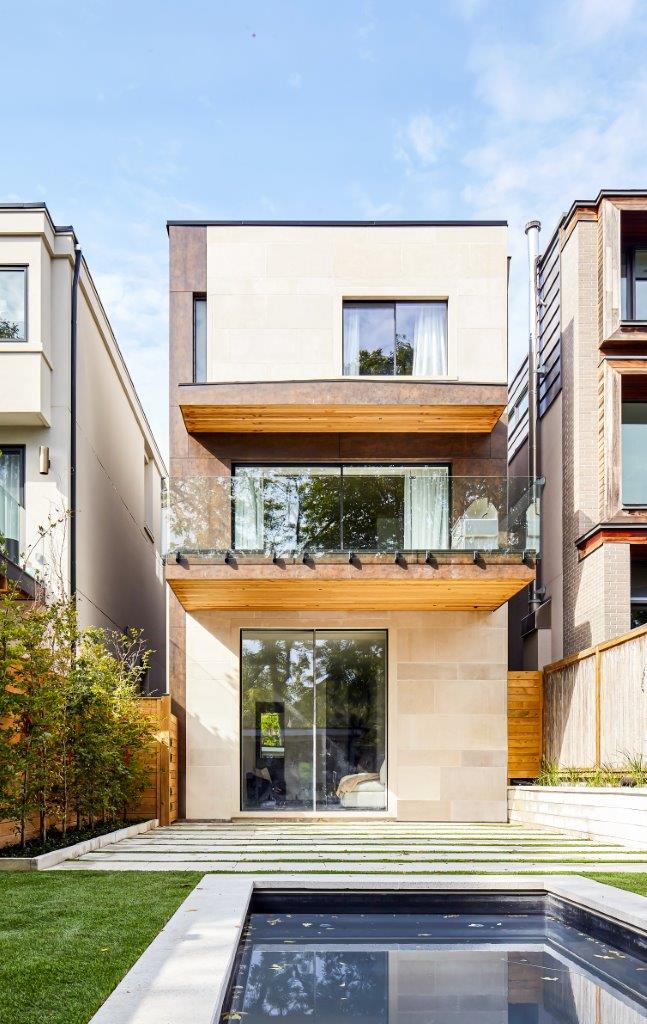 Photography by Scott Norsworthy
Part of our Home of the Week series. Read more HERE.