Partisans has been making waves in the Canadian architecture scene with a unique combination of futuristic forms and wood. In this stunning house, the waves are literal.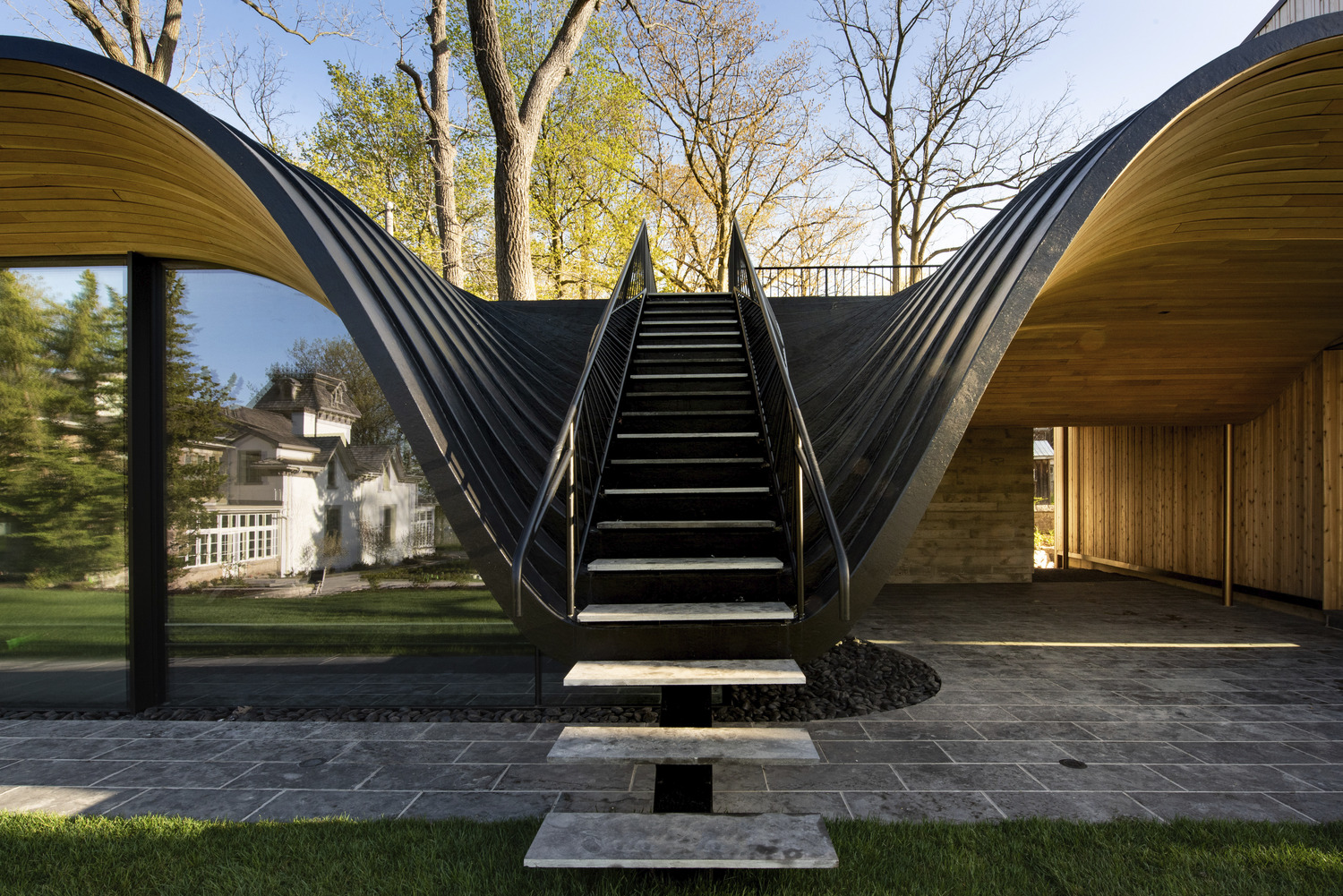 The two-storey family home, clocking in at 4,473 square feet, has three bedrooms and nestles into the hill at the site in southern Ontario. The wave-like forms throughout were created using compression-bent wood, similar to that in musical instruments like the violin. The effect, immediate on viewing, is of craftsmanship and makes one realize that flexibility and smoothness that many associate with plastic can be achieved through age-old practices.
Another benefit of having the monumental wave-form roof is the opening up of outdoor areas into massive canopied patios, supported by a massive steel beam. These areas call to mind a sort of luxurious cave to shelter from the notorious elements of Lake Erie. The "green" roof which fades into the hillock also has a ladder that allows people to walk up and feel as if they are living within the outdoor environment, a popular attribute of contemporary homes. This also adds usable space to the structure.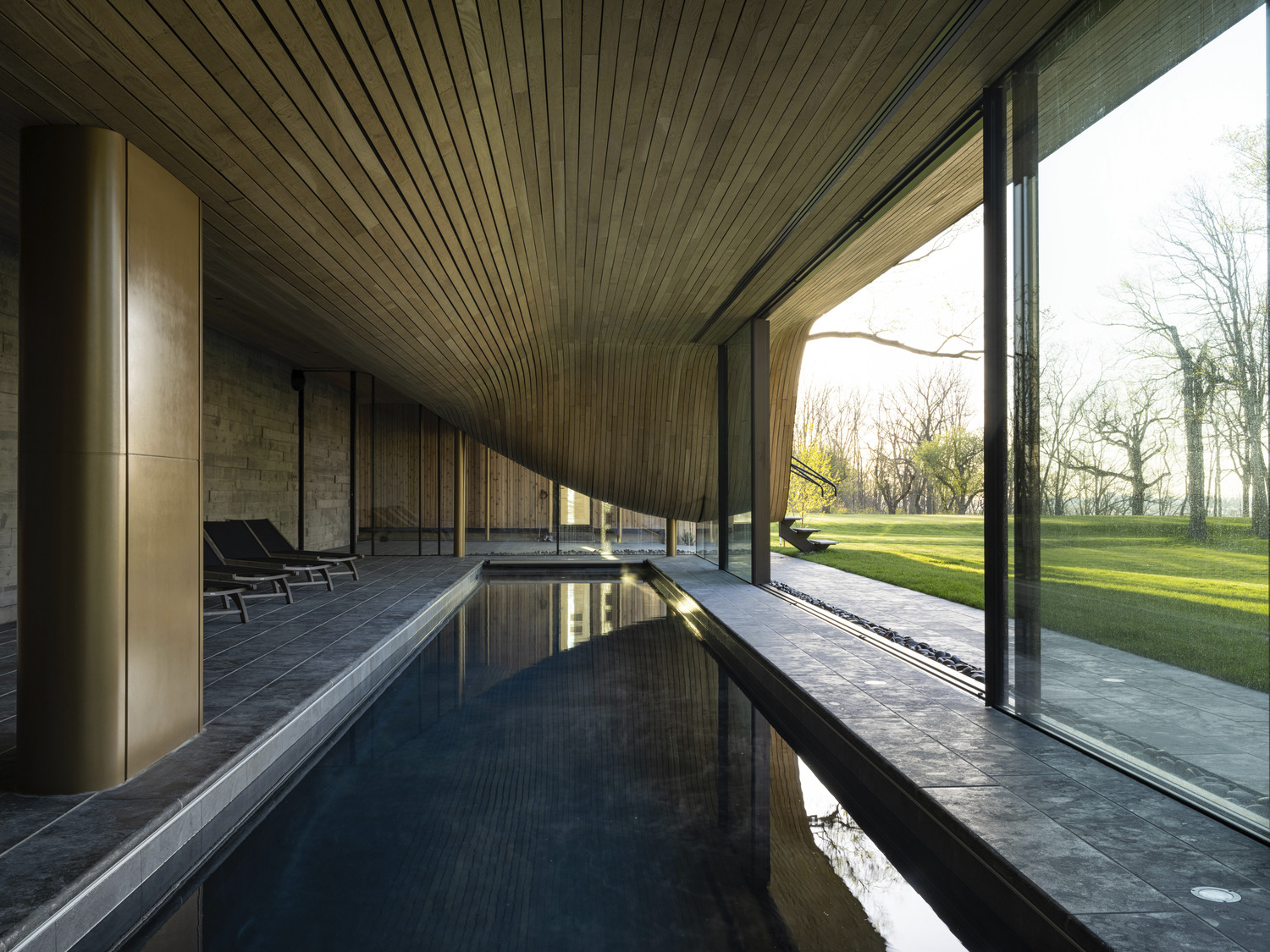 The house is oriented around the covered pool area that opens up into the property, an estate owned by Scott Friedmann, a food and beverage venture investor. Friedmann envisioned the property as a place for family experiences immersed in sustainability; he has implemented beehives and a garden for experimenting with different vegetables. The pool features an 80-foot-long sliding glass window to the outside that makes it perfect for the changing seasons.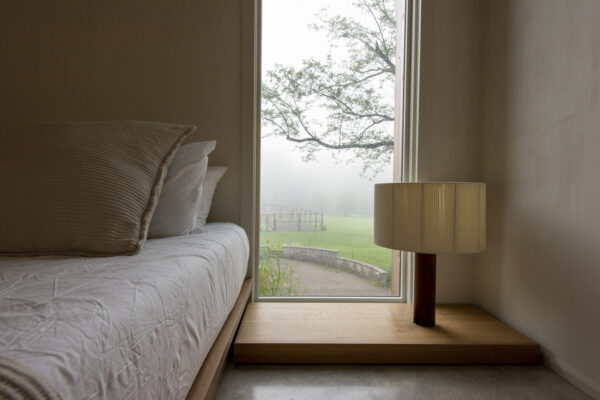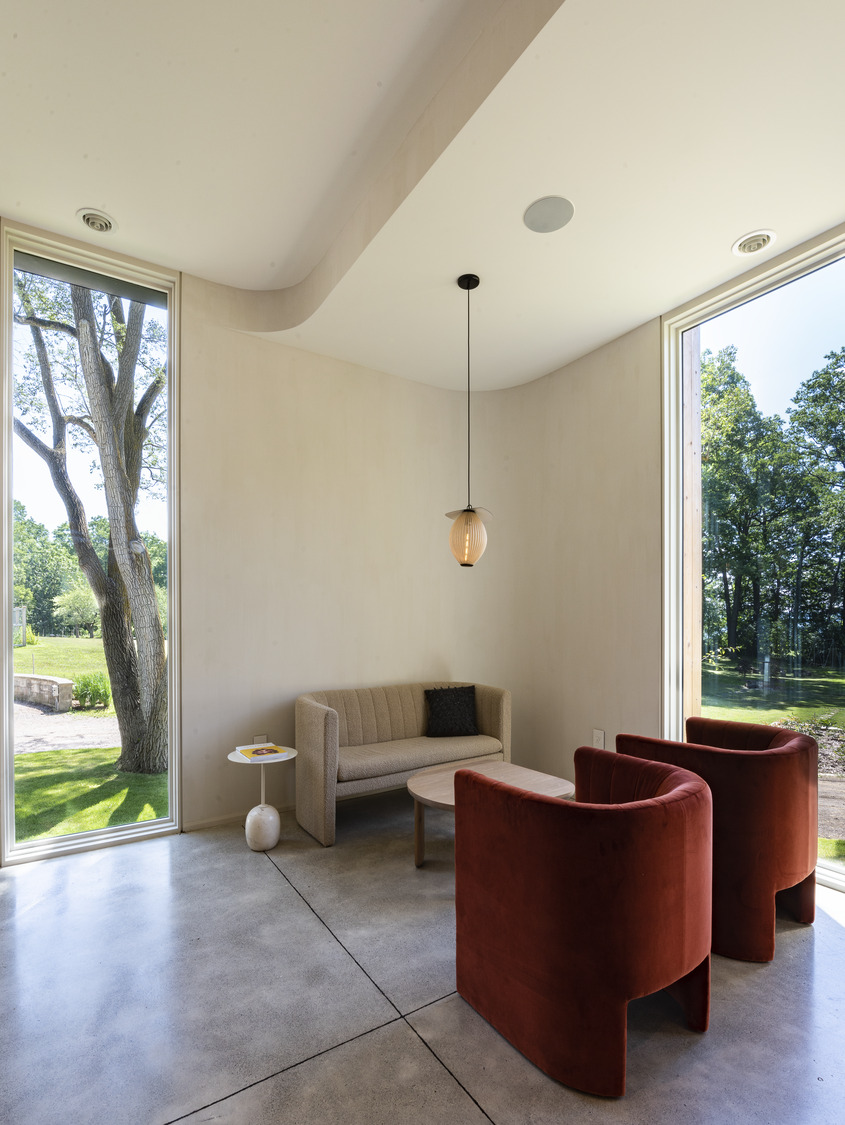 Inside, different textures of wood and tile give the spaces vibrancy. The emerald tiling in the bathroom stands out—as do the simple floor-to-ceiling windows that offer inhabitants a vista onto the rolling, verdant property.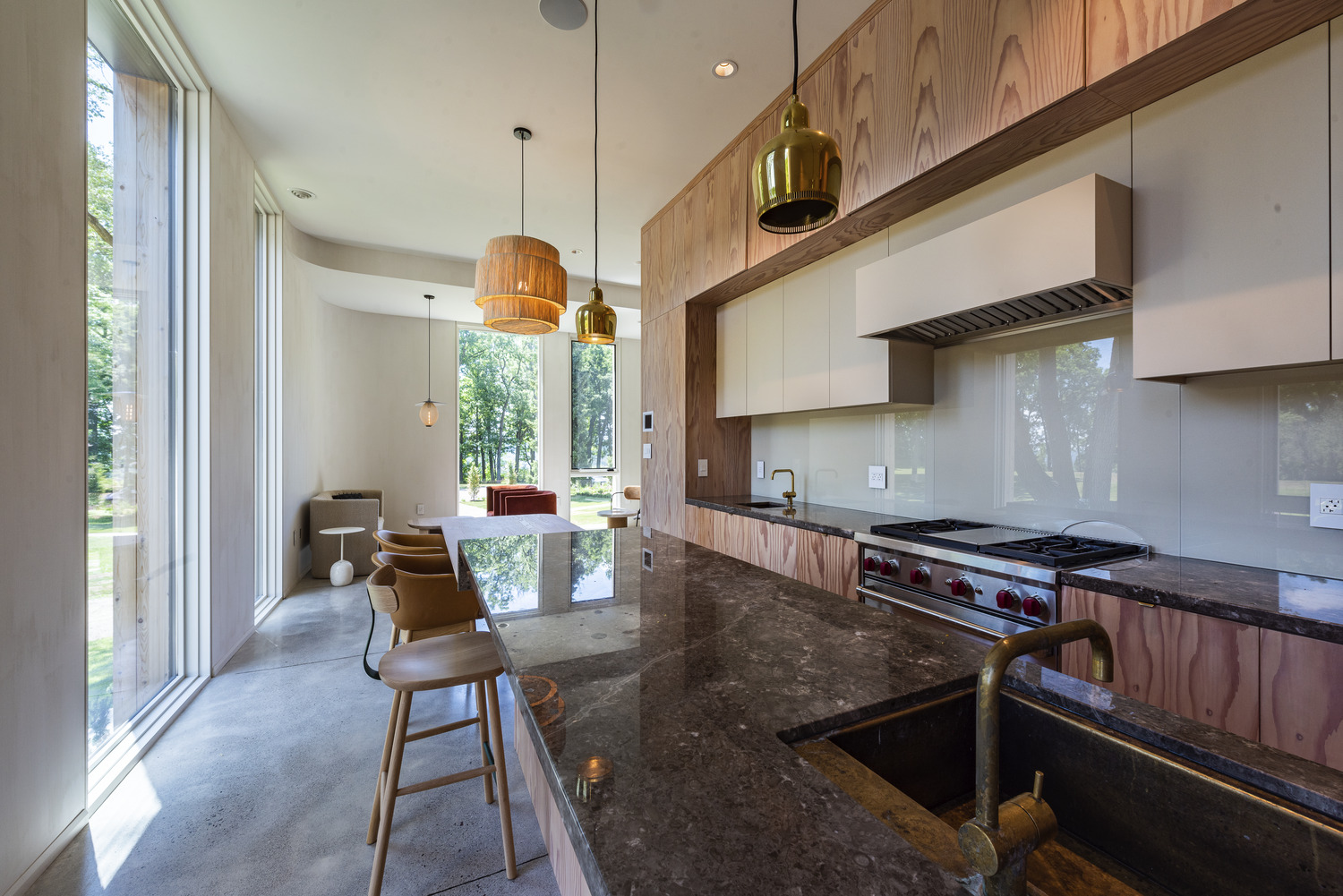 The natural-grained divider that houses the kitchen utilities clashes slightly with the consistently beige walls, but the overall spacing, with ample space for cooking and gathering, achieves the the owner's desire to have an area for experimenting with different dishes for family gatherings.
To read our full profile of Partisans, click HERE.
---
—–
Part of our Home of the Week series. Read more HERE.