Floating House by Arno Matis Architecture
I've always been a bit skeptical about "fusion" projects—in art, architecture, or cuisine—because cultures are constantly meeting and fusing and separating, and to literalize this process seems artificial. However, especially in North America where cultures collide, there are some fusion forms that are organic and rational—like Arno Matis Architecture's Floating House, a fusion of West Coast modernism and elements of East Asian design.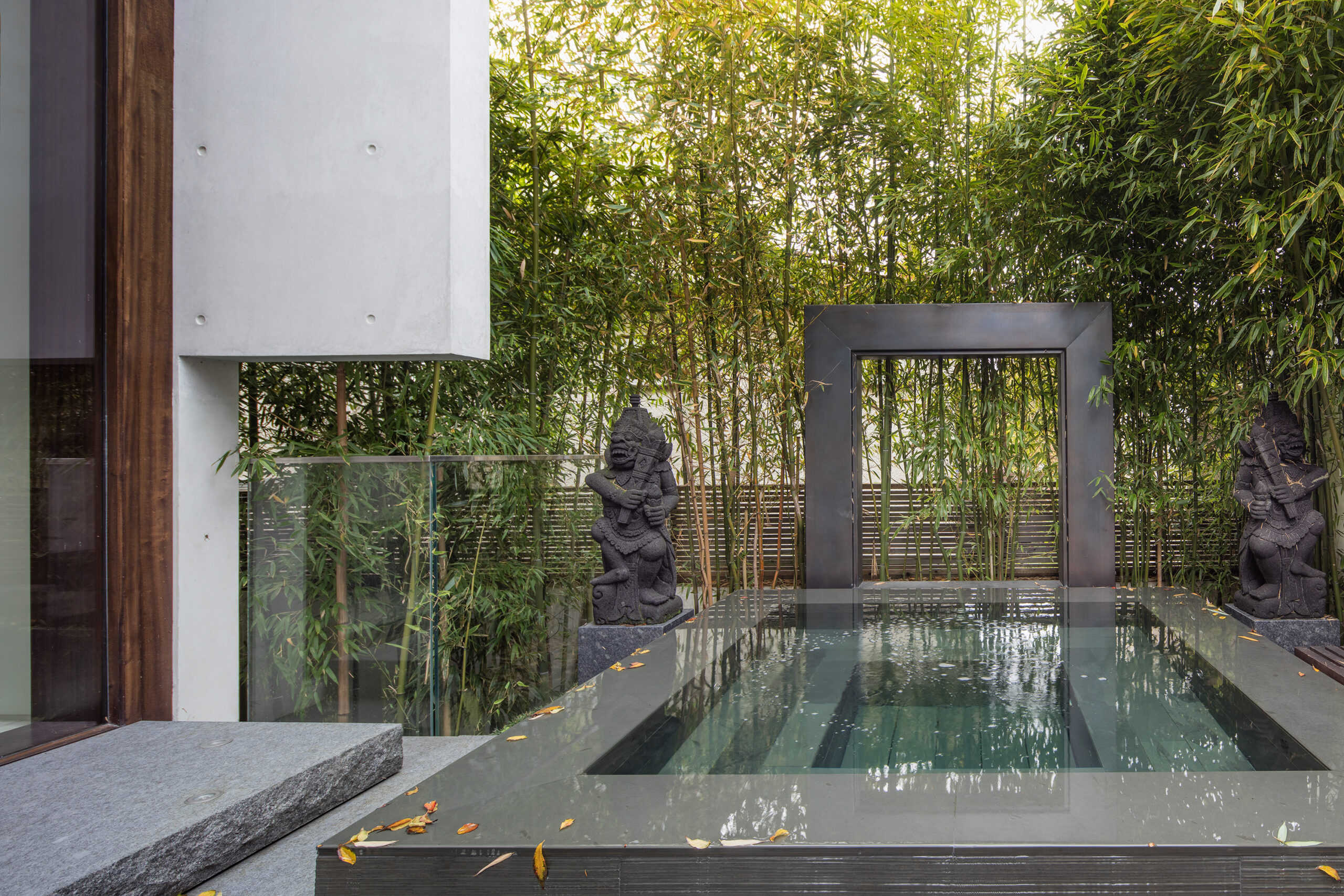 Of course, modern architecture in the style of Frank Lloyd Wright and Pietro Belluschi was itself influenced by East Asian design, especially Japanese. In fact, Japanese wood-construction techniques have influenced North American building culture since at least the late 19th century.
In Vancouver, where the social fabric represents one of the most explicit interfaces of European and East Asian culture, this cycle of influence and fusion reconnects in Floating House. The residence gets its name from the serene pool that surrounds the home so it appears to float amongst the sculpted greenery of the surrounding gardens. Through this exterior design and artistic placement of the house in the elements by Paul Sangha, inhabitants enter a creative world.
"The project goal was to present a West Coast Modern/East Asian Hybrid project that seamlessly integrates themes of layering and interior porosity, emphasizing a strong connection to the exterior and a reverance for nature," project architect Arno Matis says.
A facade of mahogany slats is inspired by the way branches provide shade yet allow sunlight to enter, creating the inside-outside blurring that both West Coast Modern homes and many East Asian styles are famous for. A massive window looks onto the bamboo garden while emphasizing a suspended interior central staircase.
The architectural-concrete envelope of the home is a unique mix of limestone and Pacific Northwest aggregate created by the architect that gives the home a bright, sculptural feel. Aspects of the interior provoke a sense of crisp luxury. Cascading stone floor slabs meet floor-to-ceiling fireplaces in the living room and master suite—in the latter, the onyx fireplace glows.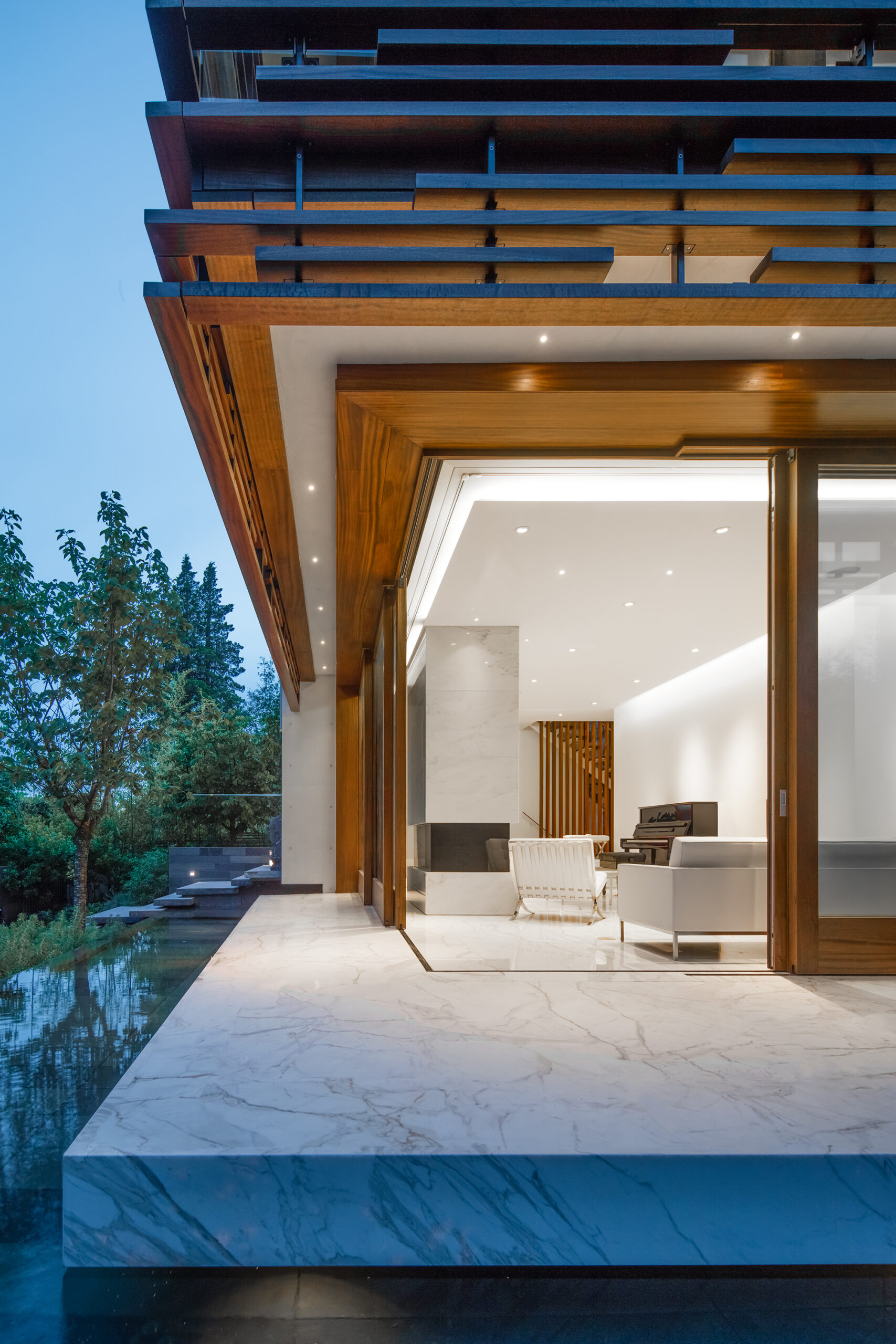 The architects focused on both active and passive sustainability. The mahogany slats and use of glass on the exterior as well as a fin wall and a trombe wall on the west facade all modulate the light in a nuanced way, while a fully automated smart home system further controls the heating and cooling. Inside, a system of sliding doors and glazing allows for changes in the layout and the ventilation of the house. The window frames were designed for maximum insulation at UBC's Centre for Advanced Wood Processing.
Part of our Home of the Week series. Read more HERE.