A Future for Memory: MOA Exhibition Considers Life After Disaster
The exhibition marks the 10th anniversary of the Great East Japan Earthquake.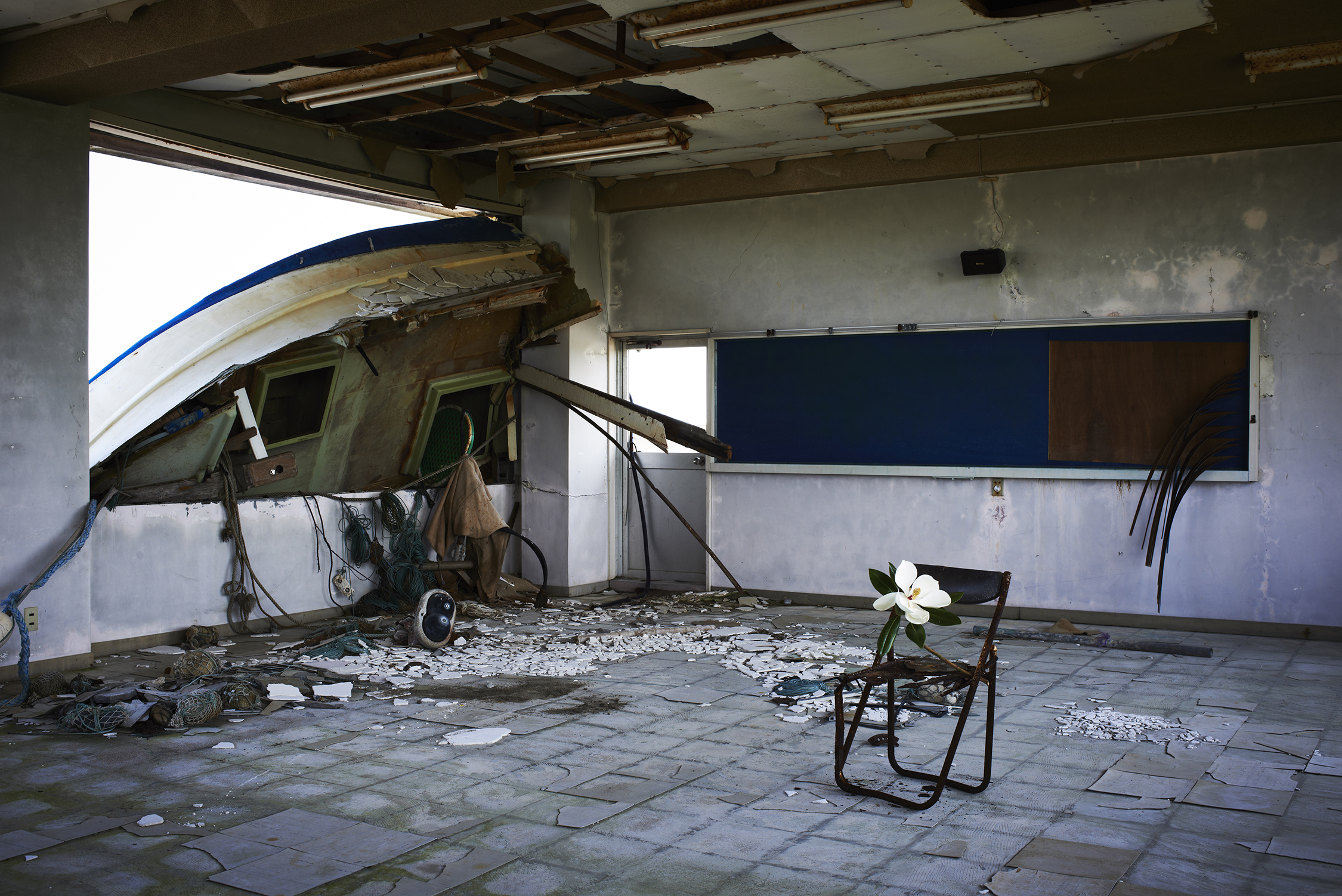 What comes after a natural disaster? How does a singular, destructive event bleed across time? How does it change our relationship to the objects and natural world around us?
A Future for Memory: Art and Life After the Great East Japan Earthquake, on until September 5 at UBC's Museum of Anthropology, considers the simultaneous chaos and quietude following Japan's 9.0 magnitude earthquake, tsunami, and the subsequent nuclear accident at Fukushima in 2011—a disaster since known as 3.11. Developed by the museum's curator for Asia, Fuyubi Nakamura, the idea for the exhibition was drawn from her personal experiences visiting the Miyagi Prefecture—the worst-hit region—each year since the disaster and features works from eight Japanese artists, groups, and institutions.
Considering the tangibility of memory, the "Omoide Salvage" Project features 5,000 rescued photographs found amongst the debris of Yamamoto town. The photos were selected from a database of about 750,000 recovered photographs that have been cleaned and digitized in hopes they will one day be found by their owners. Heavily damaged photographs, which take on an abstract identity because of their destruction—further disconnecting the lines between memory—are exhibited as part of the Lost and Found Project.
The persistence of nature and the dystopian imagery of nuclear disaster combine in the images of artist Atsunobu Katagiri. The Japanese master of ikebana—the art of floral arranging—incorporates elaborate and precise floral designs into scenes of nuclear disaster in Minamisōma, the closest habitable town to the Fukushima Daiichi Nuclear Power Plant. The scenes—stark juxtapositions of life and desolation—were photographed, and 22 of the images are displayed in the exhibition.
Nature, which remains at the heart of the exhibition, is physically transferred onto paper through a series of frottage works by artist Masao Okabe. Frottage involves the process of rubbing and tracing the surface areas of objects. Okabe's works, created over the course of nine years, are part of The Irradiated Trees Series: From Hiroshima to Fukushima, and features objects found in areas affected by nuclear disasters. The largest of his pieces is an installation of 114 frottage pieces combined to emulate the silhouette of both a tree and nuclear reactor.
In each display, the common contrasts of nature and industry; rebirth and ruination; and memory and progression are threaded throughout the pieces. The works are rooted in the personal but transcends into a universal reflection of life after trauma—a notion that is particularly relevant in a world gaining its footing as post-pandemic life becomes clearer.
Pre-booked timed-entry tickets can be purchased here.