Columbia's OutDry Extreme Rain Jacket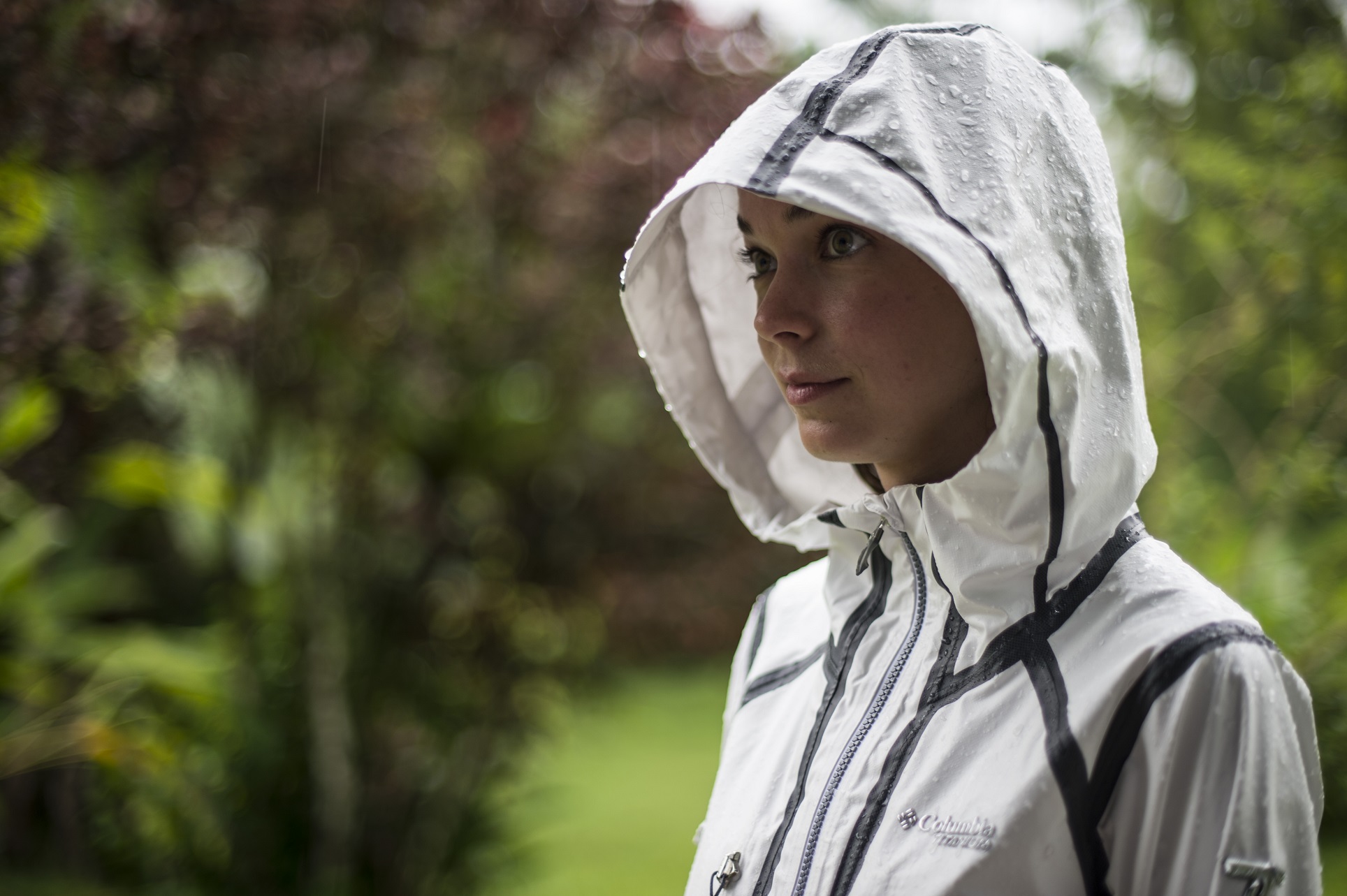 "Rain-soaked" is arguably one of the most melancholic states of being. For outdoor enthusiasts, reliable rainwear is invaluable, but finding the right fabric to keep oneself dry has never been as straightforward as it should be. Rubber, for instance, doesn't breathe. Gore-Tex, while an improvement, wears out rapidly, losing its water-repellence and sticking clammily to skin.
The solution may be in Oregon-based sportswear company Columbia's newly developed OutDry Extreme fabric. The OutDry Extreme Ex Gold jacket is the first to use an abrasion-resistant waterproof membrane for permanent water repellence, as well as to feature microscopic perforations, which allow moisture to escape from within while keeping rain at bay. It becomes neither soggy nor humid (even when put to the test on a long hike during one of the Pacific Northwest's characteristic deluges) and its attractive design recalls the piping of vintage raincoats. Most significantly, the OutDry Extreme jacket allows one to stay focused on the pleasures of exploring the great outdoors, without drearily becoming uncomfortable, miserable, and damp. After all, there's no such thing as bad weather when one has good gear.