8 Amazing Canadian Skyscrapers Being Built in the Near Future
Skyscrapers in Canada and the rest of the world seem ubiquitous, but at one time they were unthinkable marvels that represented modern, industrial societies' push toward the sky. On the ground in Canada, there are many problems when it comes to what—and even more importantly whom—skyscrapers are for.
Today, Canadian skyscrapers are no less incredible. They are massive projects that stretch human ingenuity and labour to their limits. However, the spectacle of the past is slowly being supplanted by innovations that veer toward sustainability and new urbanisms that aim to rethink shared spaces because, whether we like it or not, skyscrapers are often the orienting objects of the city as a whole.
Skyscrapers made from mass timber, sculptural works, and vertical gardens are all in the works for Canadian cities in the next several years. There are tons of tall tall buildings going up, especially in Toronto, so we chose this list based not on size but on innovation and impact.
Canada's Earth Tower, Vancouver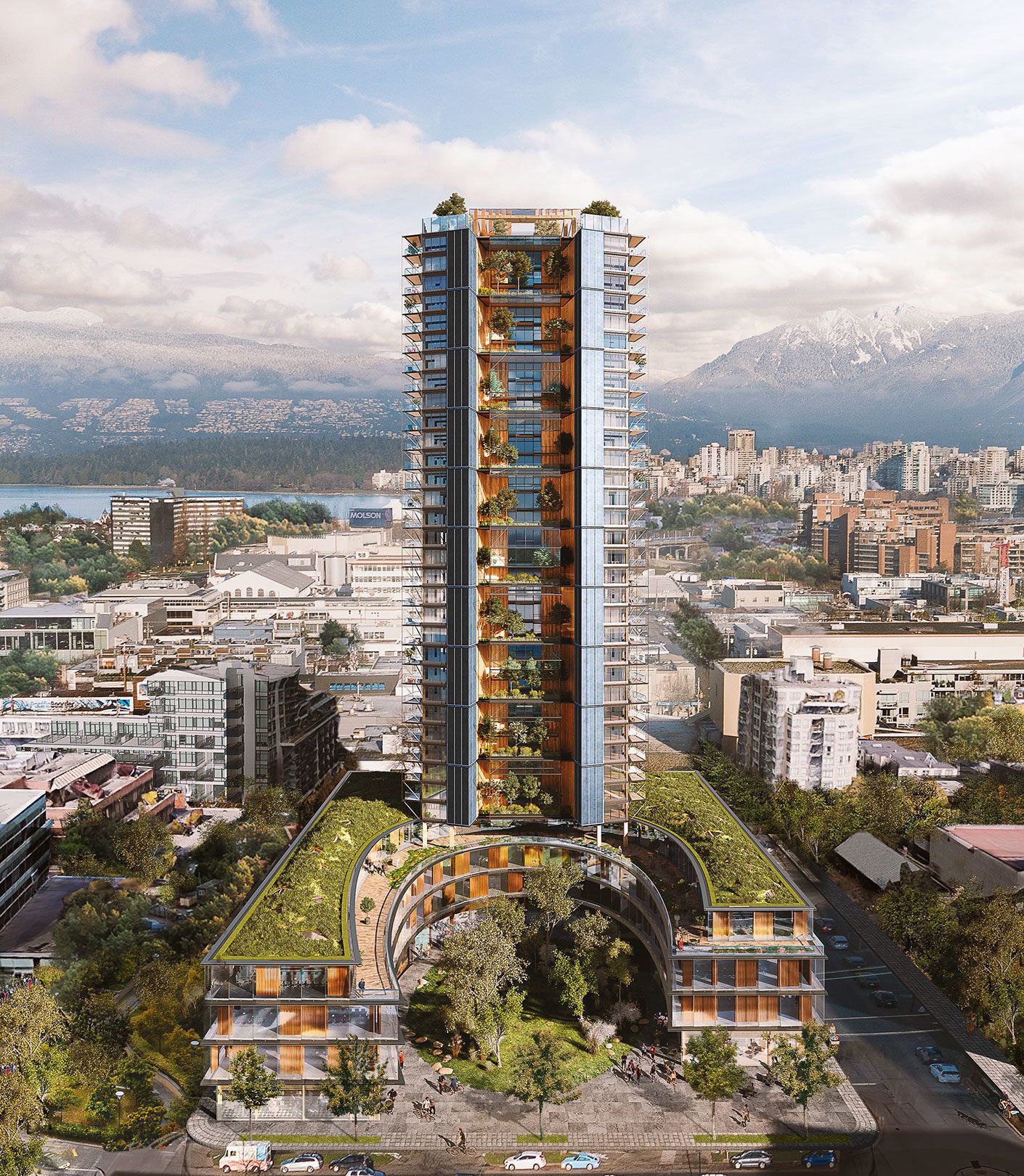 Perkins&Will, the massive architectural conglomerate, has proposed a 40-storey mixed-use development using mass timber as the primary building material. With a cascade of greened common eras in front, the building is also planned to be carbon neutral. This could be the future of Canadian structures: using plentiful wood resources to mitigate the unsustainable aspects of concrete.
One Delisle, Toronto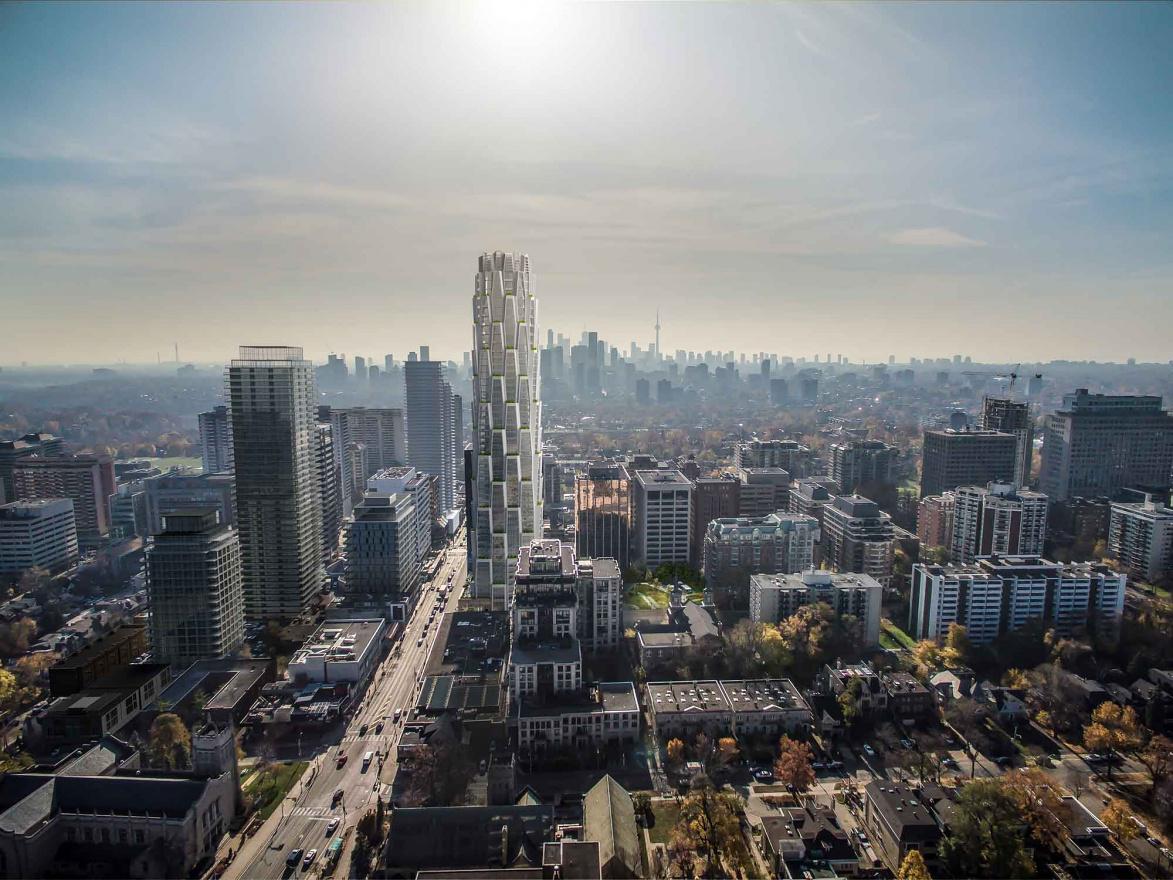 This cylindrical building proposed for the intersection of Yonge and St. Clair is multifaceted physically and conceptually. Studio Gang, led by the indefatigable Jeanne Gang, has won numerous awards as a firm that focuses on the urban impacts of each project. This tower represents the spreading of Toronto's density away from the core into satellite neighbourhoods. It is planned with a healthy life in mind, with each section providing ample sheltered outdoor space.
Gehry Project, Toronto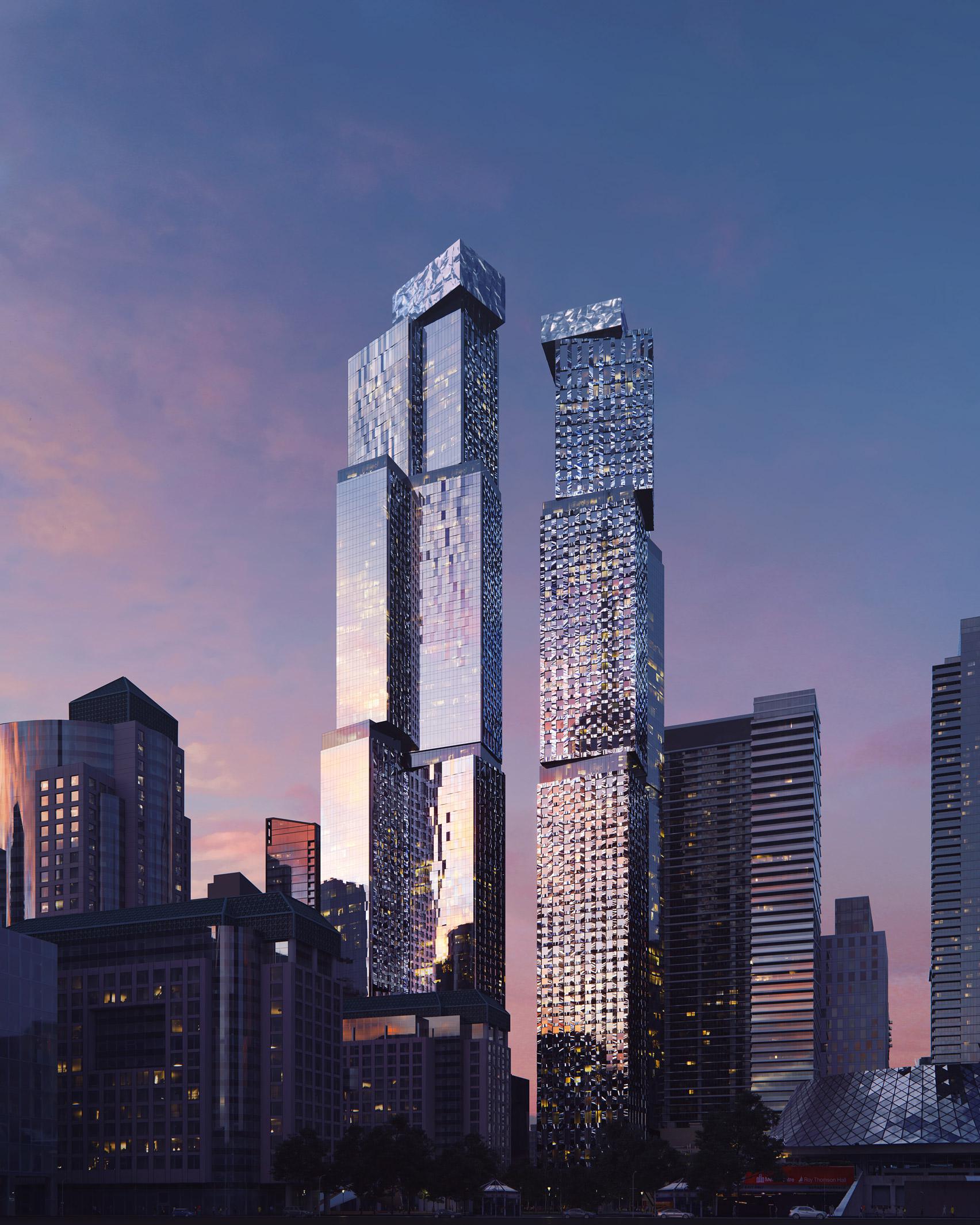 Design legend and postmodern architect Frank Gehry is working on a building that represents a late-career homage to the city where he was born. The plan has undergone numerous changes since its initial announcement, but it seems the two-tower schema will be the one that materializes. Its baffling form and ersatz layers will be an instant icon for Toronto and may forever change its skyline.
1200 Bay Street, Toronto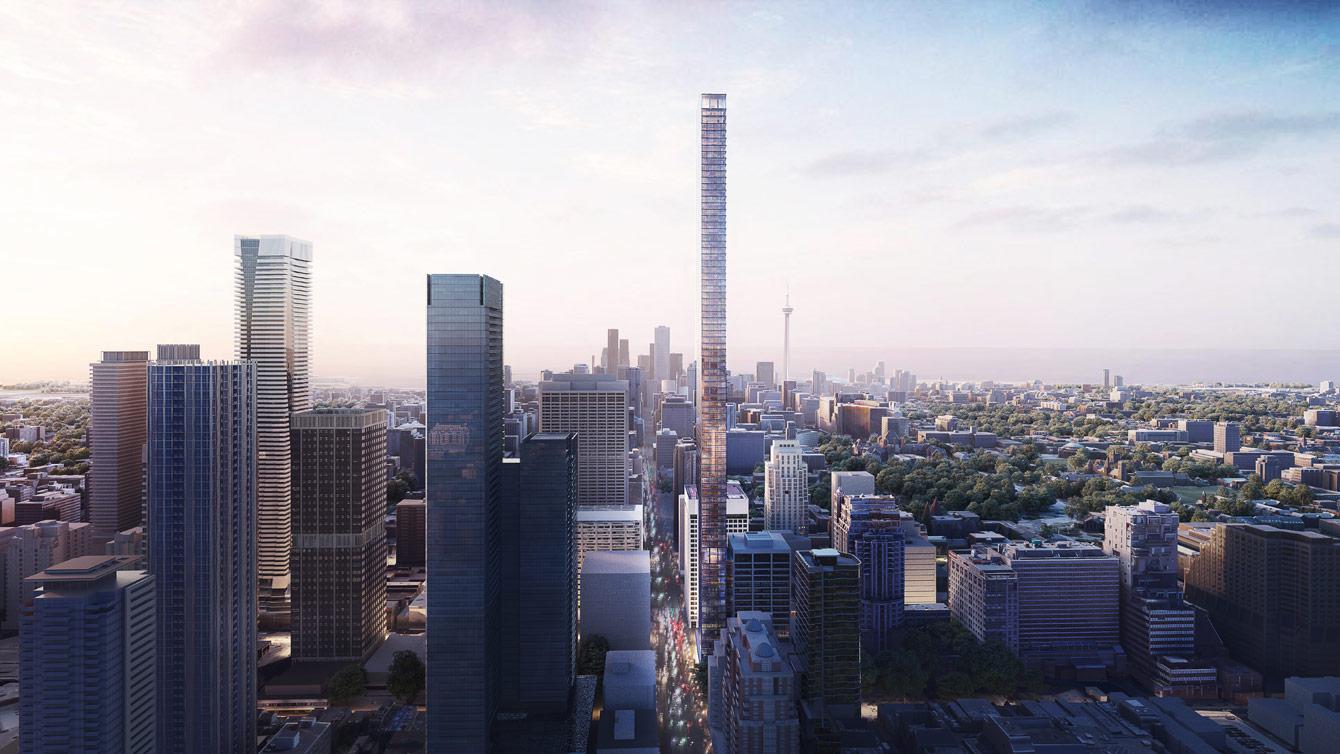 Built in the style of the new "skinny" skyscrapers that have defined the Eastern Seaboard for the past decade, this tower by the Dutch architecture firm Herzog & de Meuron will be the tallest in Canada, clocking in at a 324 metres—a whopping 89 storeys!
The Butterfly, Vancouver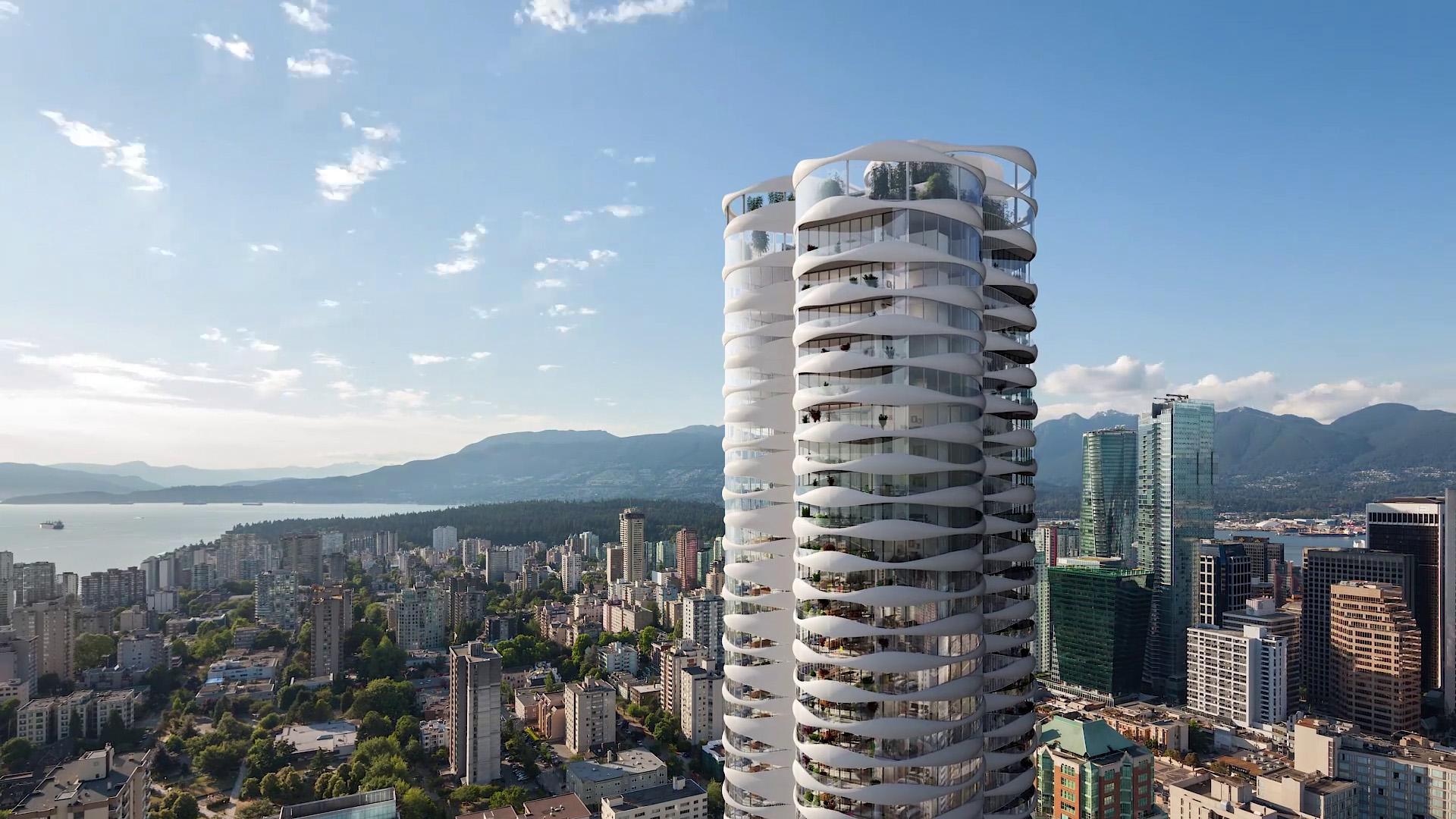 Revery Architecture, formerly Bing Thom Architects, has been showing its hometown love with recent plans. Sen̓áḵw, a biophilic, zero carbon, and emancipatory complex for the Squamish Nation is one such venture. The Butterfly is another. With luxury and low-income considerations, the tower takes its shape from a church organ, referencing the historic church it will be adjacent to.
1 Square Phillips, Montreal
Montreal is not known for skyscrapers, because no structure can be taller than the top of the cross on Mount Royal. This 61-storey residential building will be a new landmark for the largest city in Quebec. Hometown heroes Menkès Shooner Dagenais LeTourneux Architectes will take the lead on this milestone project.
The One, Toronto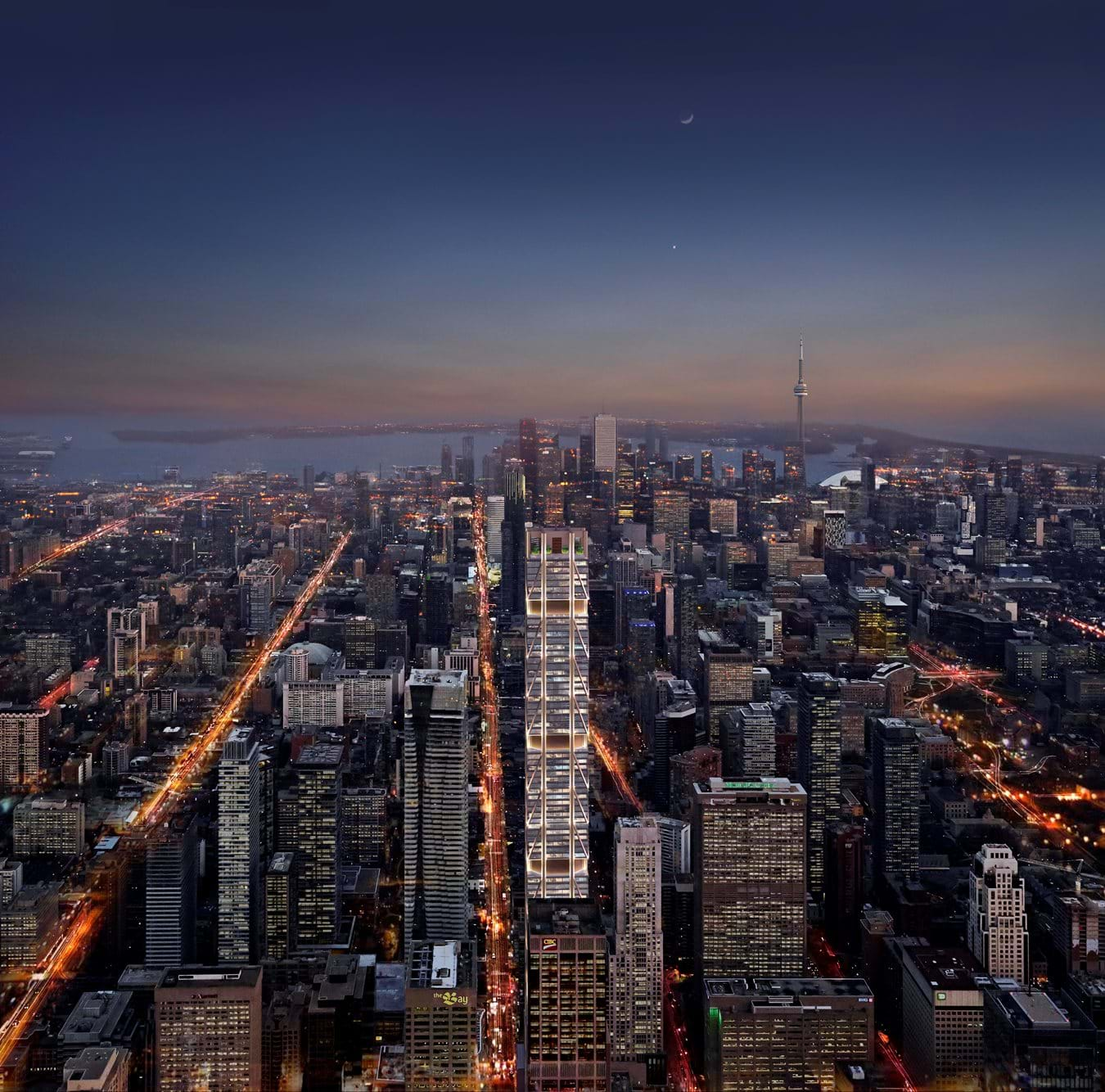 Renowned skyscraper builders Foster + Partners designed this striking, punctuated tower in Toronto. The champagne-coloured bronze-clad building is exceptional because of its bold design that pulls structural elements to the surface in a deconstructed way that gestures toward a new future for the aesthetics of the skyline.
SkyTower at Pinnacle One Yonge, Toronto 
Hariri Pontarini Architects have designed this impressive development in the heart of Toronto that will stretch over multiple towers. SkyTower, the largest, will be an immersive feat of "vertical community" and will be the highest residential tower in Canada at 95-storeys.