Your Guests Deserve This Festive Eggnog
An update of the holiday classic with Crown Royal Vanilla.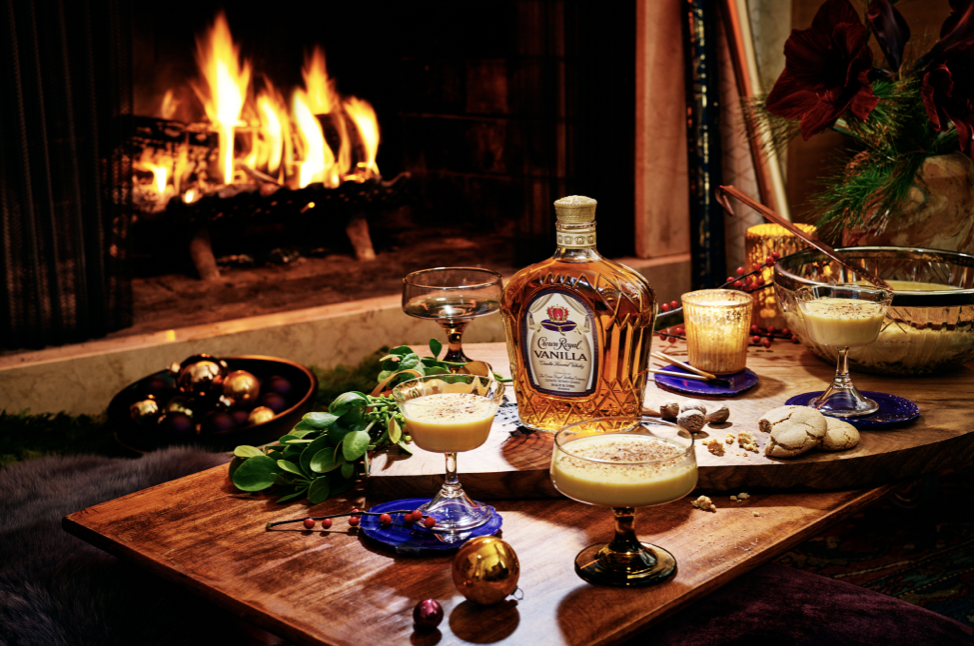 Eggnog in its original boozy form might be one of the most underrated party drinks around. With its warming nutmeg and rich, creamy texture, the perennial holiday favourite is one part cocktail, one part meal. Because it's such a classic, only minor tweaks should be made to the recipe: one or two extra spices or better-quality booze, for example. This year, make things easy and give Crown Royal Vanilla a go in your holiday punch bowl. With its subtle vanilla flavour and typical Crown Royal quality, it's the perfect way to make a minor tweak to your eggnog.
Ingredients
5 egg yolks
½ cup of sugar
1 1/2 cups of milk
1 1/2 cups of heavy cream
1 teaspoon of freshly grated nutmeg
Crown Royal Vanilla whisky
Method
In a bowl, whisk together egg yolks and sugar.
In a pot, heat milk, heavy cream, and freshly grated nutmeg to a simmer.
Slowly whisk the hot milk into the egg mixture.
Put the mixture back on the stove at medium heat and whisk for 5 minutes.
Once all the ingredients are fully mixed, add 2 ounces of Crown Royal Vanilla for every 4 ounces of eggnog.