Van Cleef & Arpels Presents New Lucky Summer Collection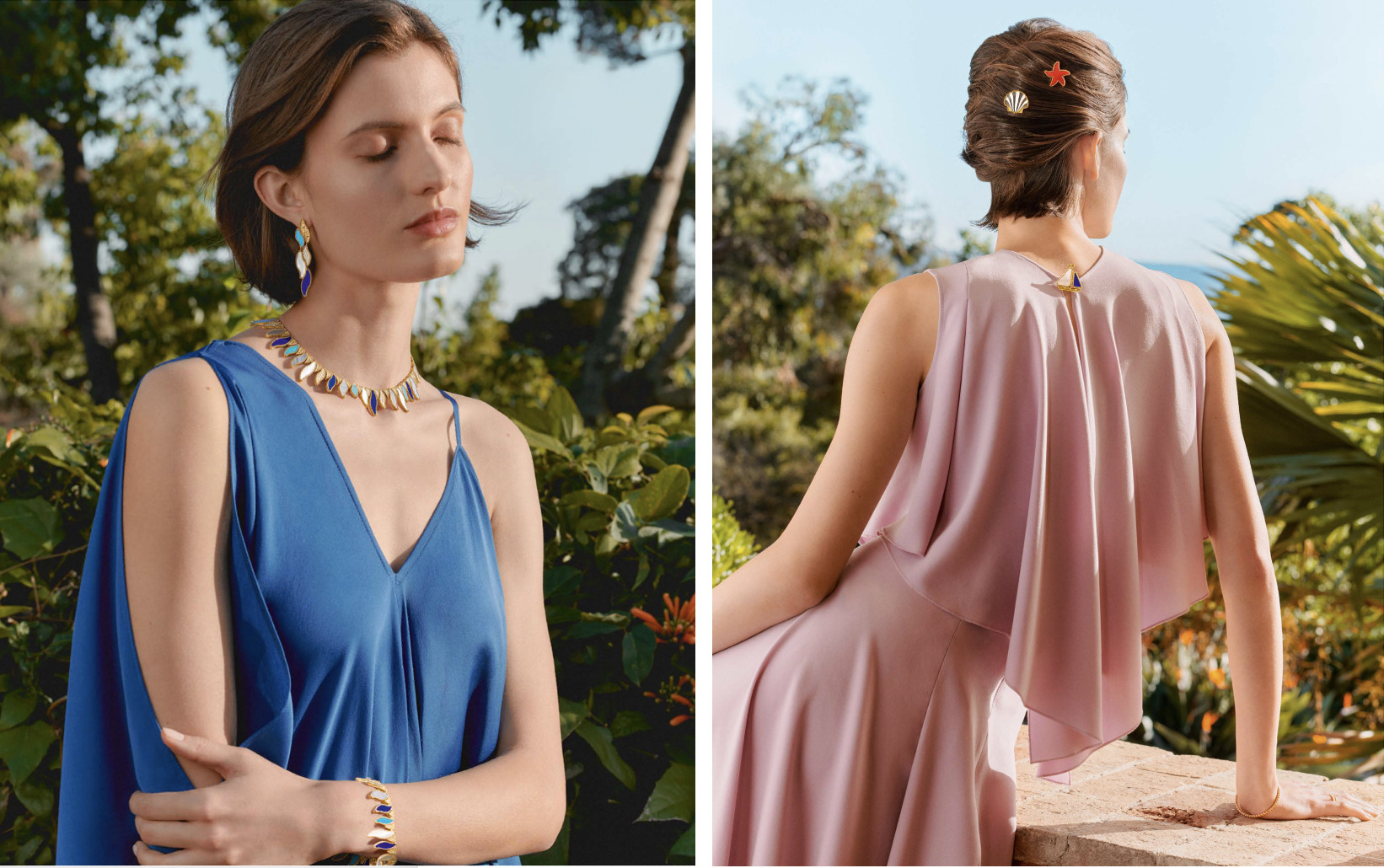 There are few things more beautiful than a summer spent on the Riviera: warm winds, cool waters, and going to sea. Van Cleef & Arpels' Lucky Summer collection captures those memories while bringing a touch of magic to any occasion.
The tropical hues of the hand-selected stones range from the deep, rich ocean blues of lapis lazuli to the aquatic greenish-blue of turquoise, and the glistening waves of diamonds, chalcedony, and mother-of-pearl.
The highlight of the collection is the Lucky Summer Wave parure, consisting of a necklace, bracelet, and earrings. The undulating lines and glowingly textured gold is reminiscent of hot sand, while the assortment of coloured stones form the mysterious depths, shoals, and gleaming waters of a mystical shore.

The Lucky Summer Boat clip, constructed with a sturdy yet sleek gold hull, has all sails set, its flag billowing in the hot summer breeze.
In the crystal-clear waters below, the Lucky Summer Seashell clip, with grey-and-white mother-of-pearl marquetry and an elegantly scalloped yellow gold edge, is the ultimate specimen for any collector.
The Lucky Summer Starfish clip, with its five red jasper arms posed against its rose-gold frame, is a reminder that not all of nature is to be touched, but this particular specimen represents good fortune and is yours for the taking.