Toronto Beauty Lover's Favourite HB Face Launches Skin-Care Line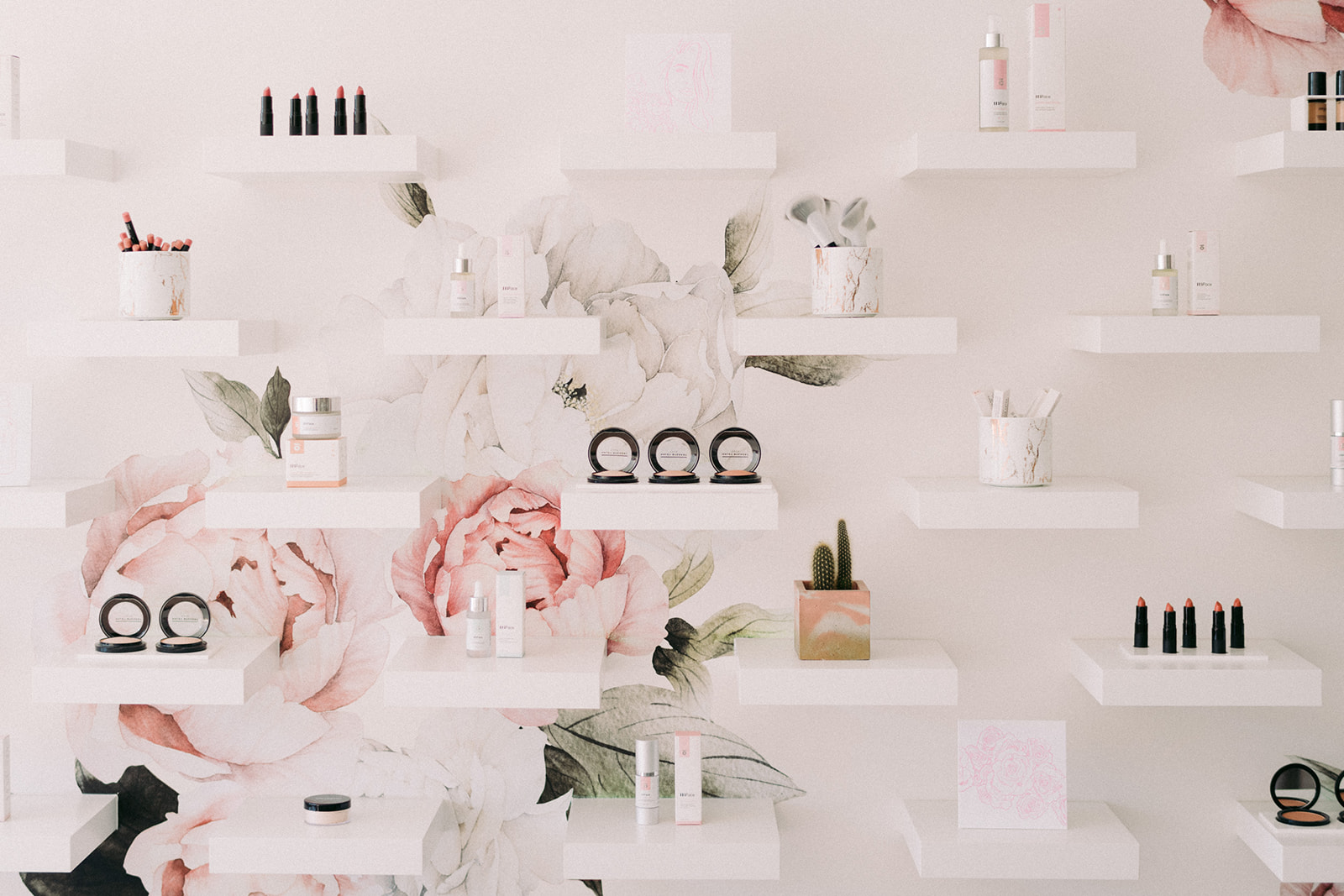 Haley Bogaert's self-named studio in Eglington West sees a new client every 15 minutes. There, a team of eight are in constant choreographed flurry as they deftly see to each person. The environment is energetic without being overwhelming; and the white-walled pink-accented space invites you in and puts you at ease.
At 28 years old, Bogaert has earned the title of beauty expert. Having started her career at 16 doing brows and makeup for weddings and events in a small town near Sarnia, Bogaert moved on to work for one of the top beauty companies in Toronto, Gee Beauty.
After a family tragedy, Bogaert left Gee Beauty to work from home—and her 4,000 clients followed. She opened her first studio in Ossington with one other team member, but the number of dedicated HB facial-ites continued to grow. Now she and the expanded team have approximately 6,000 clients.
It's not difficult to see why people love HB so much. When lying back in Bogaert's chair, your eyes closed with cool under-eye masks on, you barely feel her hands fly across your forehead as her feather-light ultra-precise touch shapes your brows and applies a 5 Minute Face—her signature makeup application technique (she even teaches a master classes dedicated to it).
Alongside her full-service beauty boutique, Bogaert launched a makeup line—consisting of a BB cream, concealer, highlighter, blush, mascara, eyeliner, and brow pencil—to accompany her brow wizardry and 5 Minute Face. The line is worth a second look in the coming months, too, as Bogaert is reformulating and repackaging her cosmetics to make them more luxurious. The formulations are already top-notch, but she insists they can be more sustainable.
As everyone knows, especially Bogaert, your makeup application will only apply as smoothly as the base, so in February she launched her skin-care line of eight products to cleanse, exfoliate, hydrate, and protect.
Like her cosmetics, the skin-care range covers "just the basics," Bogaert says "It's what everybody needs to provide the perfect base for the HB cosmetics and a five-minute routine": a cleanser, coconut scrub, vitamin C serum, charcoal mask, beauty elixir, and firming eye cream, plus an electric jade roller to massage it all in. All her products are informed by her clients' needs, she asserts.
It is clear that Bogaert is an integral part of the Toronto beauty scene, and the addition of her skin-care line creates the potential for her to make waves across the country. Stay tuned to see what this local darling does next.
________
Never miss a story. Sign up for NUVO's weekly newsletter here.