Thompson House by Splyce Design
This home in West Vancouver completed in 2020 shows a classic modern geometric form with boxy shapes and concrete casting. But the materials lend a more complex appeal, namely the ribbed-cedar ceiling that stretches like a tarp over the whole structure. This ceiling extends past the main envelope to shape the patios, creating interesting volumes along the sides and rear of the home "like the wings of a bird stretched out to protect its young," according to the architects.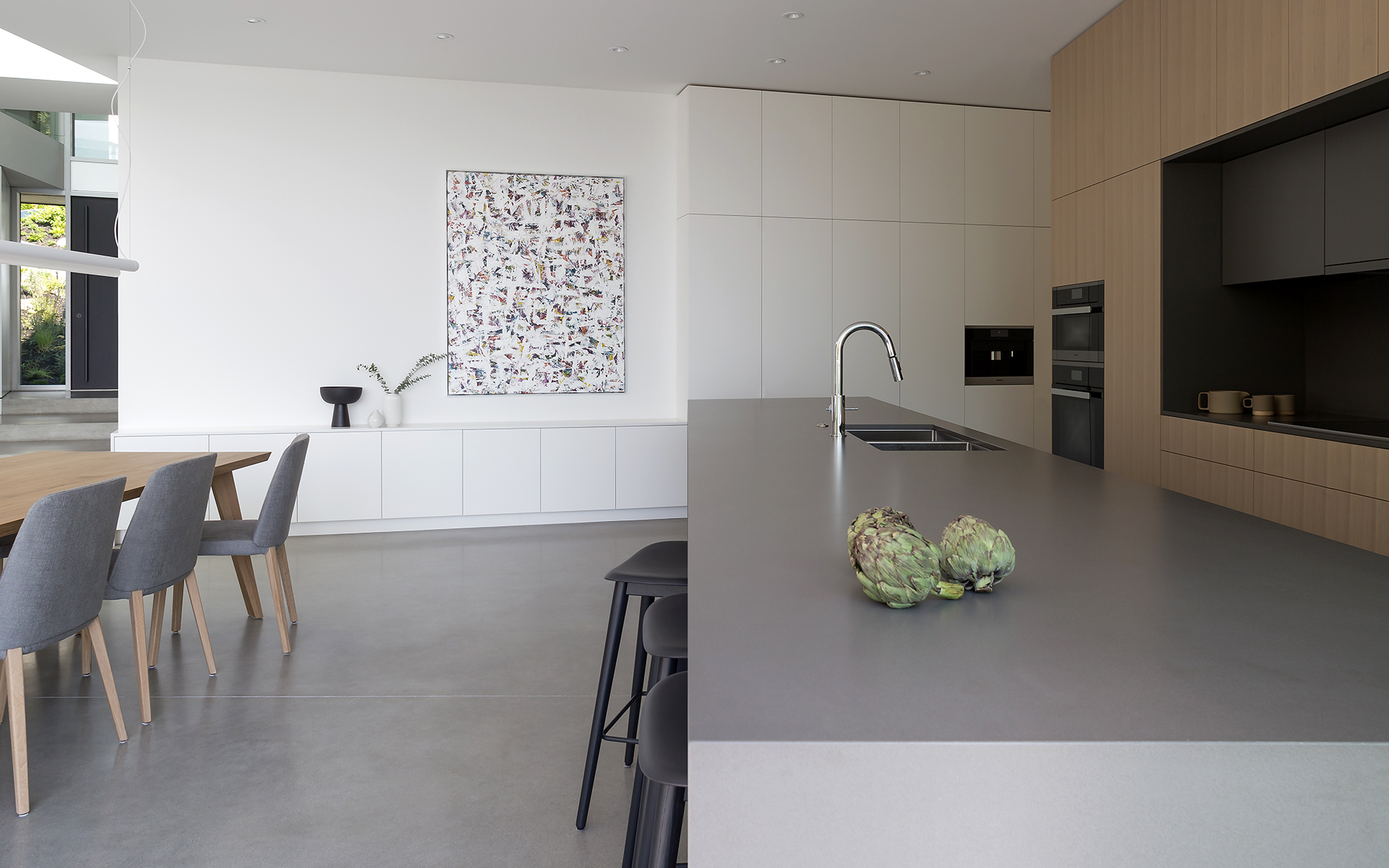 Formally designed to capture views of both the sea and the mountains, the roof undulates over four exterior elevations, creating varying and interesting ceiling heights within. From the street, the home is partially hermetic with a palette of prefabricated steel, glazing, wood, and concrete. The roof slopes down toward the lot next door as it opens on the other side to the mountains and the sea.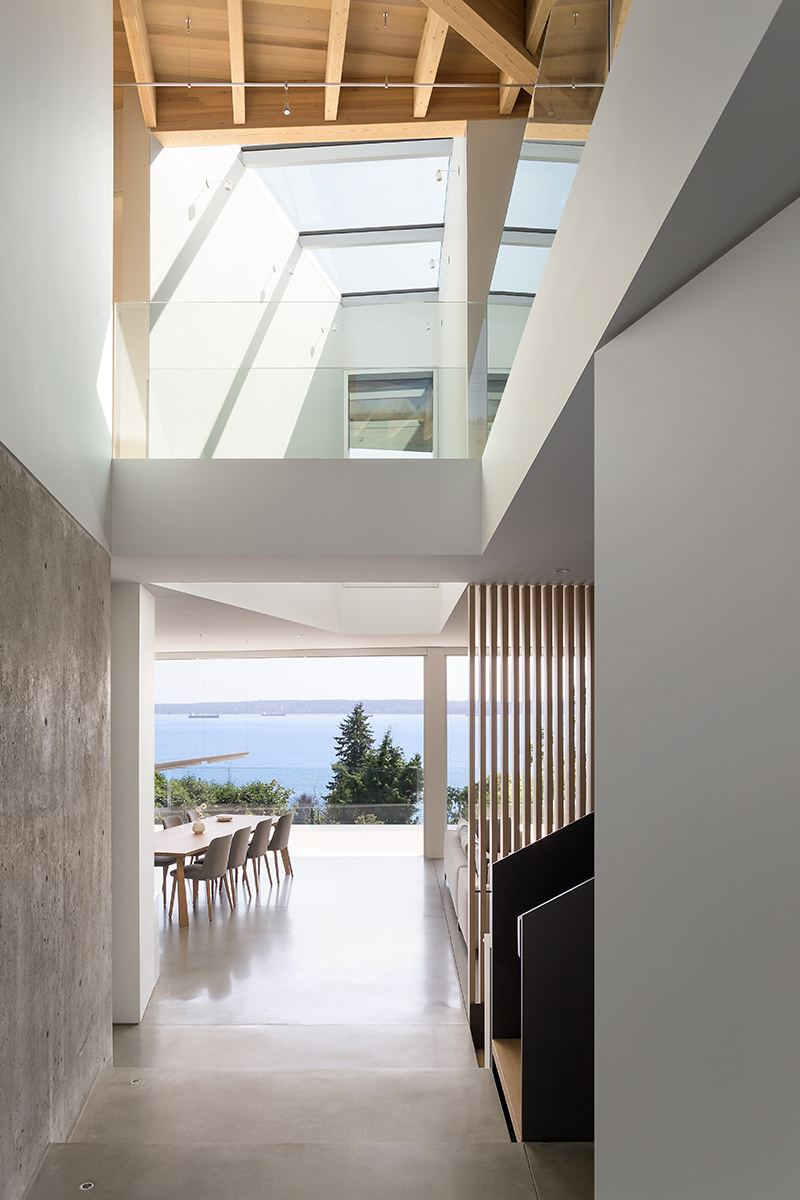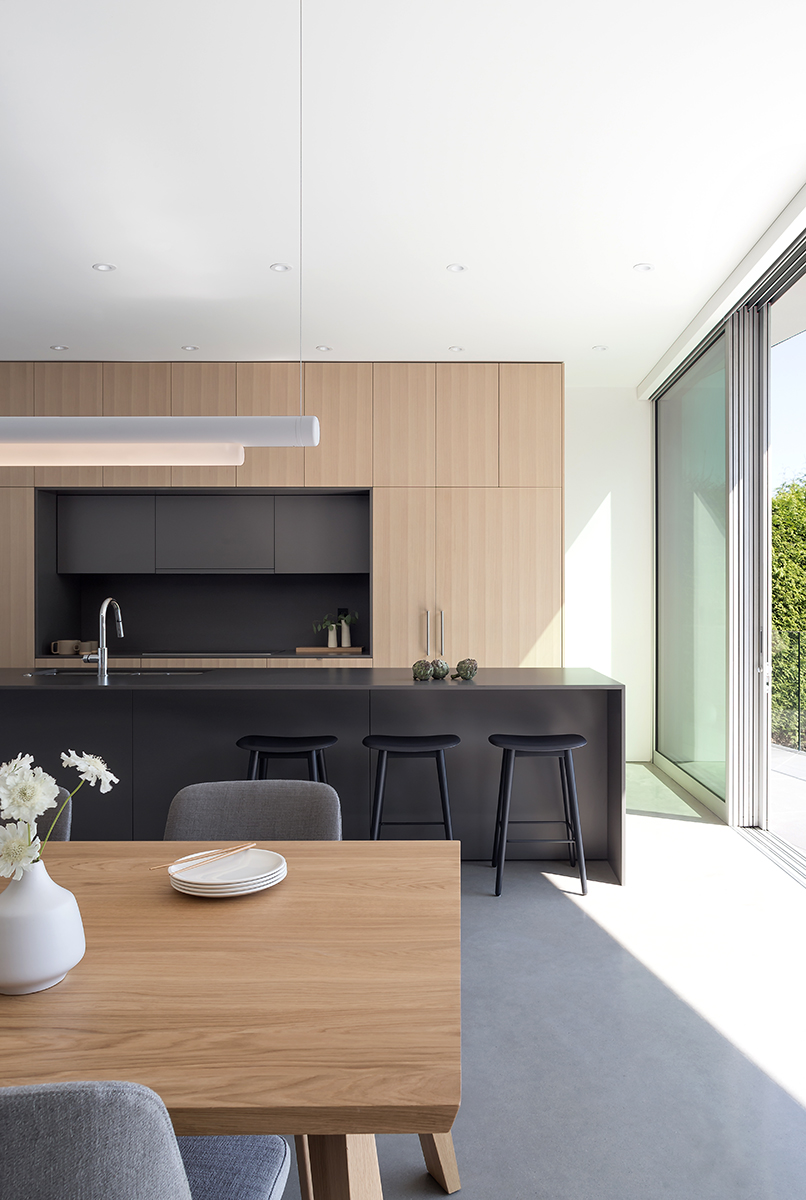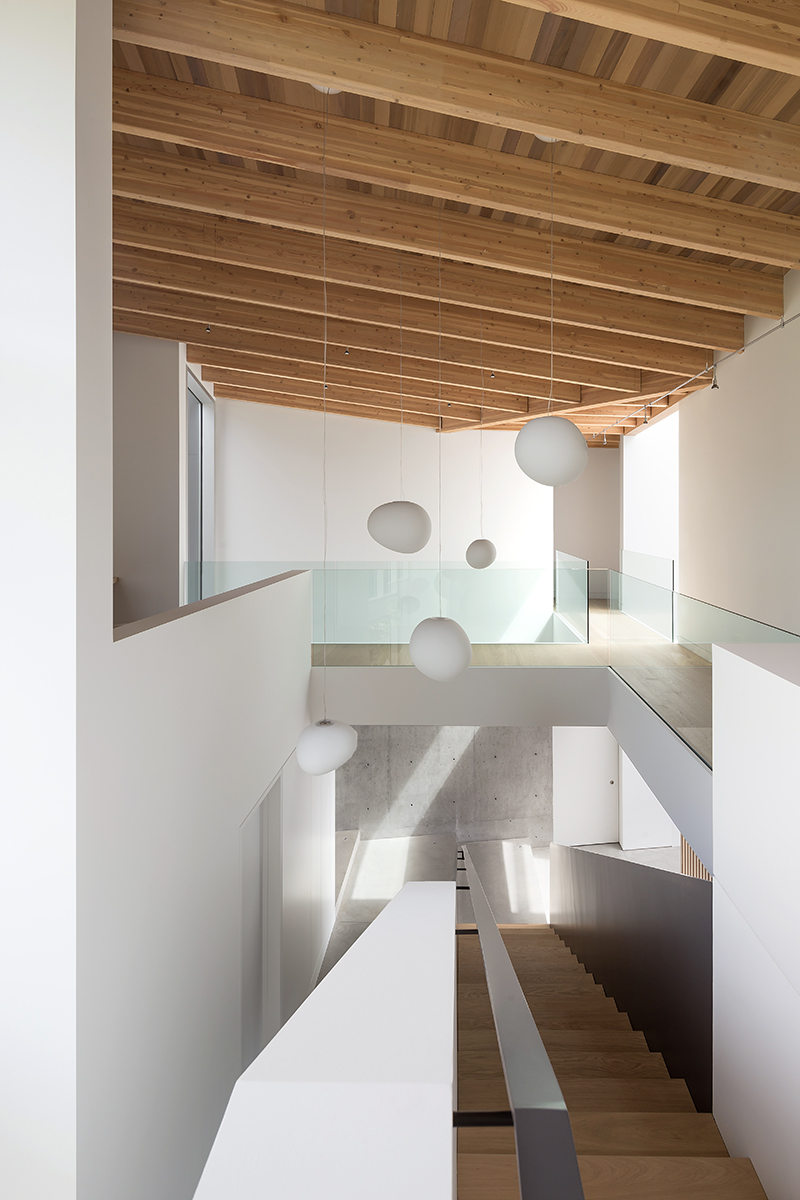 Inside, the 5,000-square-foot interior begins with polished-concrete floors and a double-height living room that allows one to see through the middle of the home up to the ribbed wooden ceiling and through the skylights at the rear of the house. These lines of sight are made more interesting by white walkways that connect the bedrooms on the second storey and have glass guardrails that allow more light to filter through.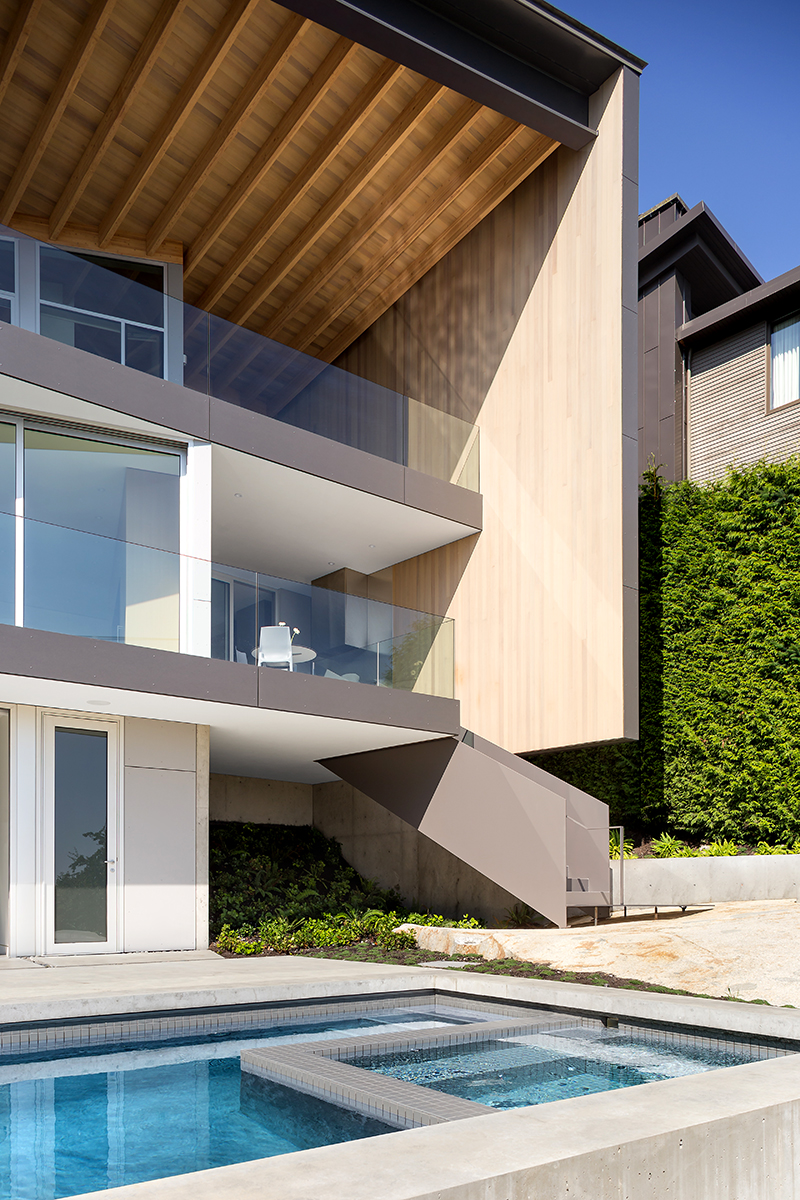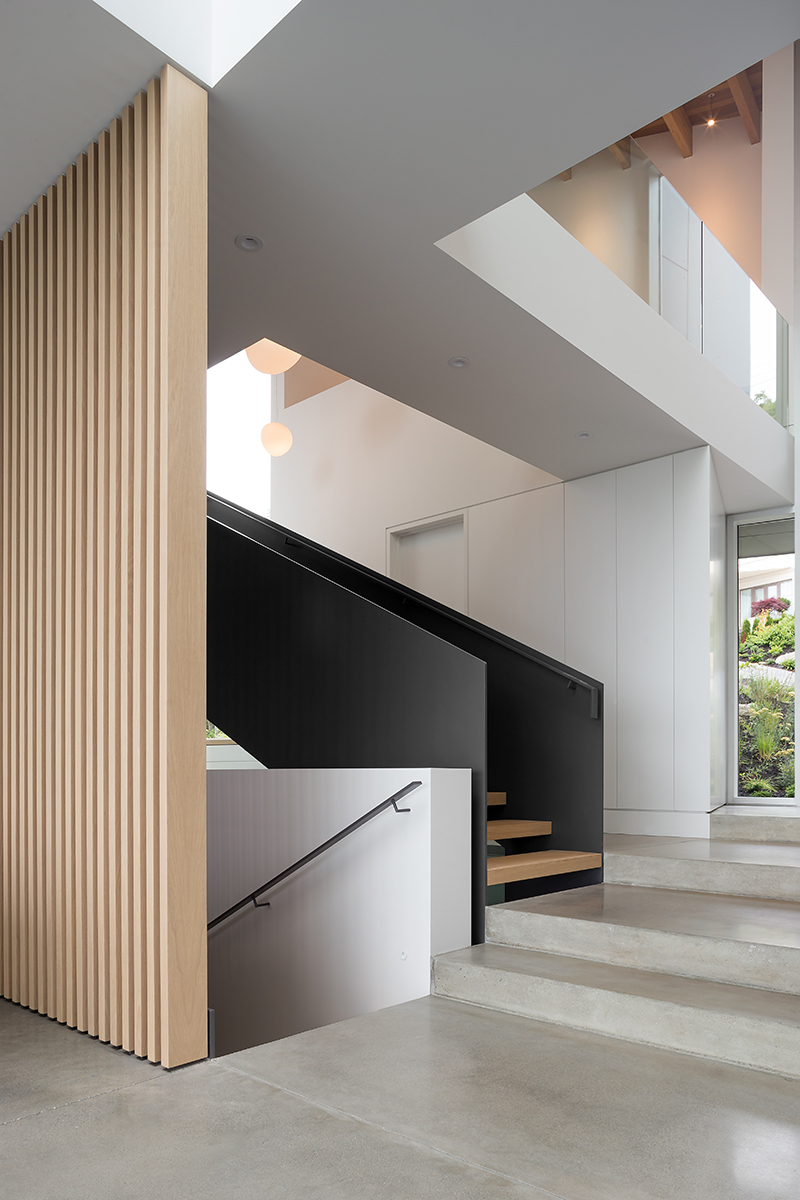 The accents of wood in the ceiling, in a louvre that separates the stairs from the living areas. While the second-floor bridges, open spaces, and glass throughout make the home open and social, nooks and crannies allow for some privacy, like the office tucked behind the staircase, which can be closed off from the main space by a sliding wall panel.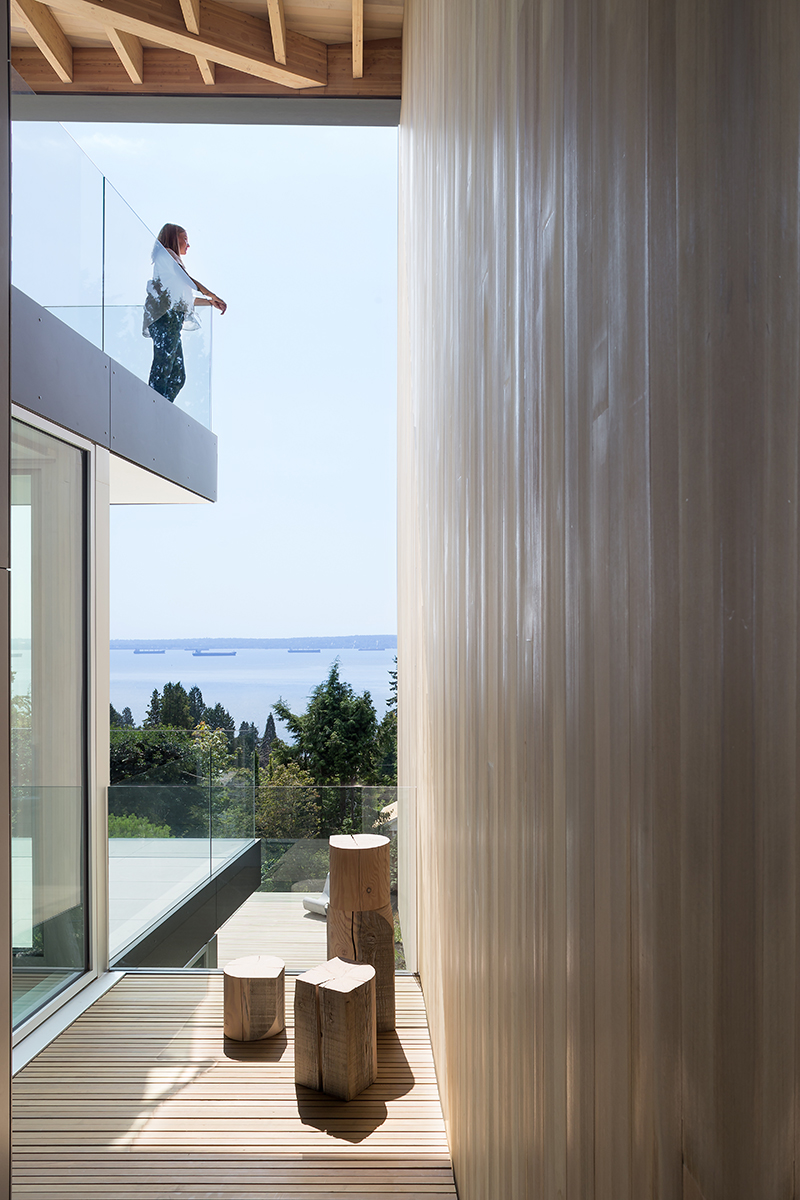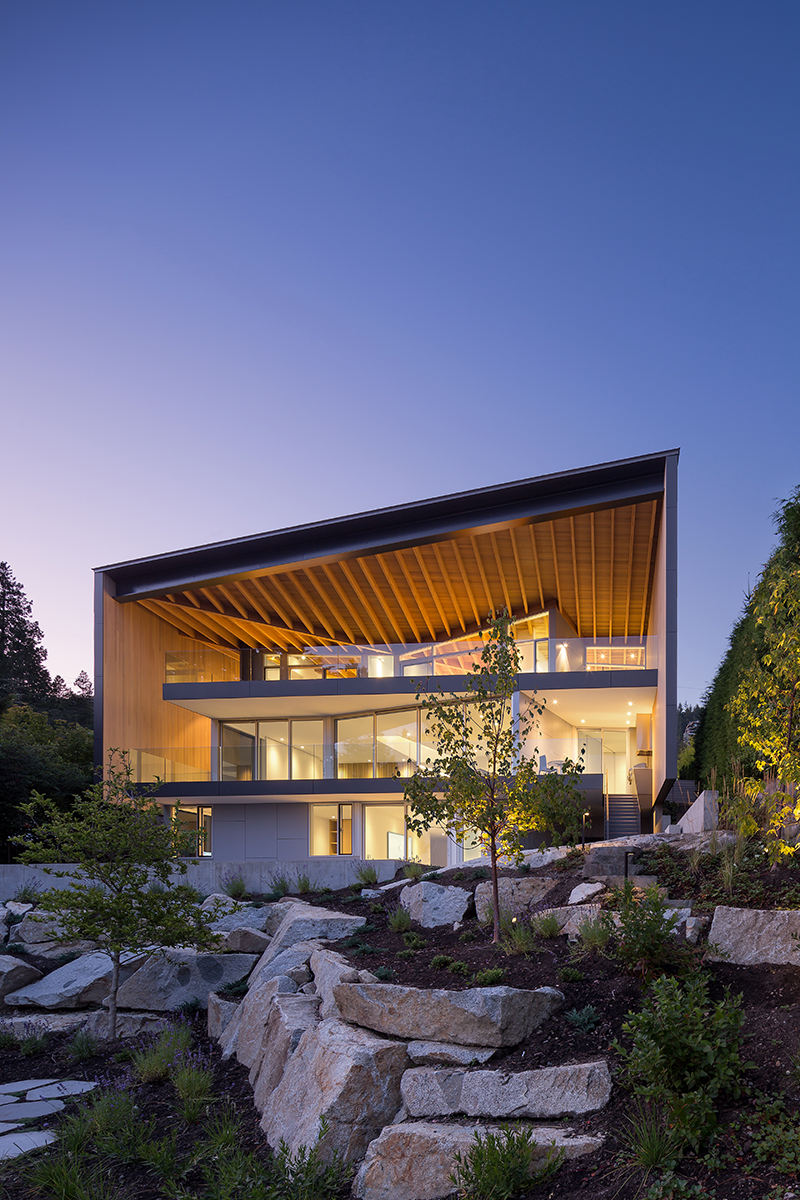 A walkout basement opens to the sea-facing backyard landscaped with rocks and a tasteful soaking pool. The balconies on all storeys allow inhabitants to fully enjoy the view, the most important feature of a West Vancouver home.
Photography by Sama Jim Canzian