Sophie Dries Joins Forces With Atelier Pierre Culot for a New Ceramic Collection
Featuring candlesticks, vases, and more.
The best designers know when to look forward and when to reflect on the past, and for architect and designer Sophie Dries, one of her latest collections was a chance to do both. For the Sophie Dries x Pierre Culot collection, she designed ceramic household objects in collaboration with the studio of the legendary late ceramicist Pierre Culot, bringing a contemporary breath to a millennium-old practice. Like Dries, whose designs range from a wacky grotto-like flower shop to mirrors framed with glass-encased minerals, Culot refused to confine himself to one box and gained renown not just for his ceramic art but also sculpture and landscape architecture. The Belgian artist and Prix Jeune Sculpteur Belge winner founded his studio in 1962, and since his death in 2011, the atelier has continued to be a gathering place for designers. It was a residency here that birthed the idea for the collaboration with Paris-based Dries, who has had a few ceramic projects in the past, like her Traces series. The new collection includes candleholders, vases, and sculptural totems in five earthy-toned glazes from moss to eggshell and honours Culot's contributions to the medium while creating space for Dries's contemporary take.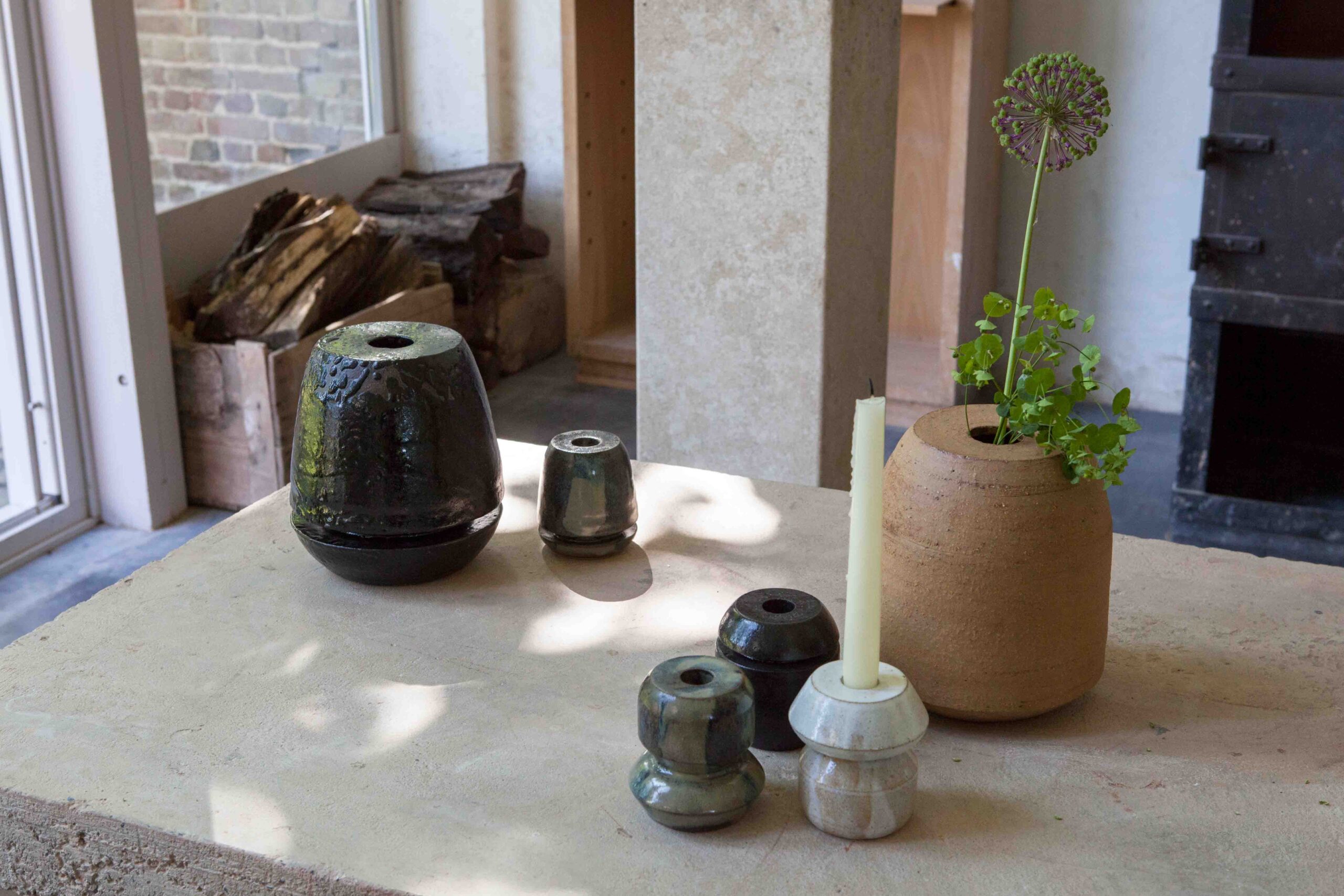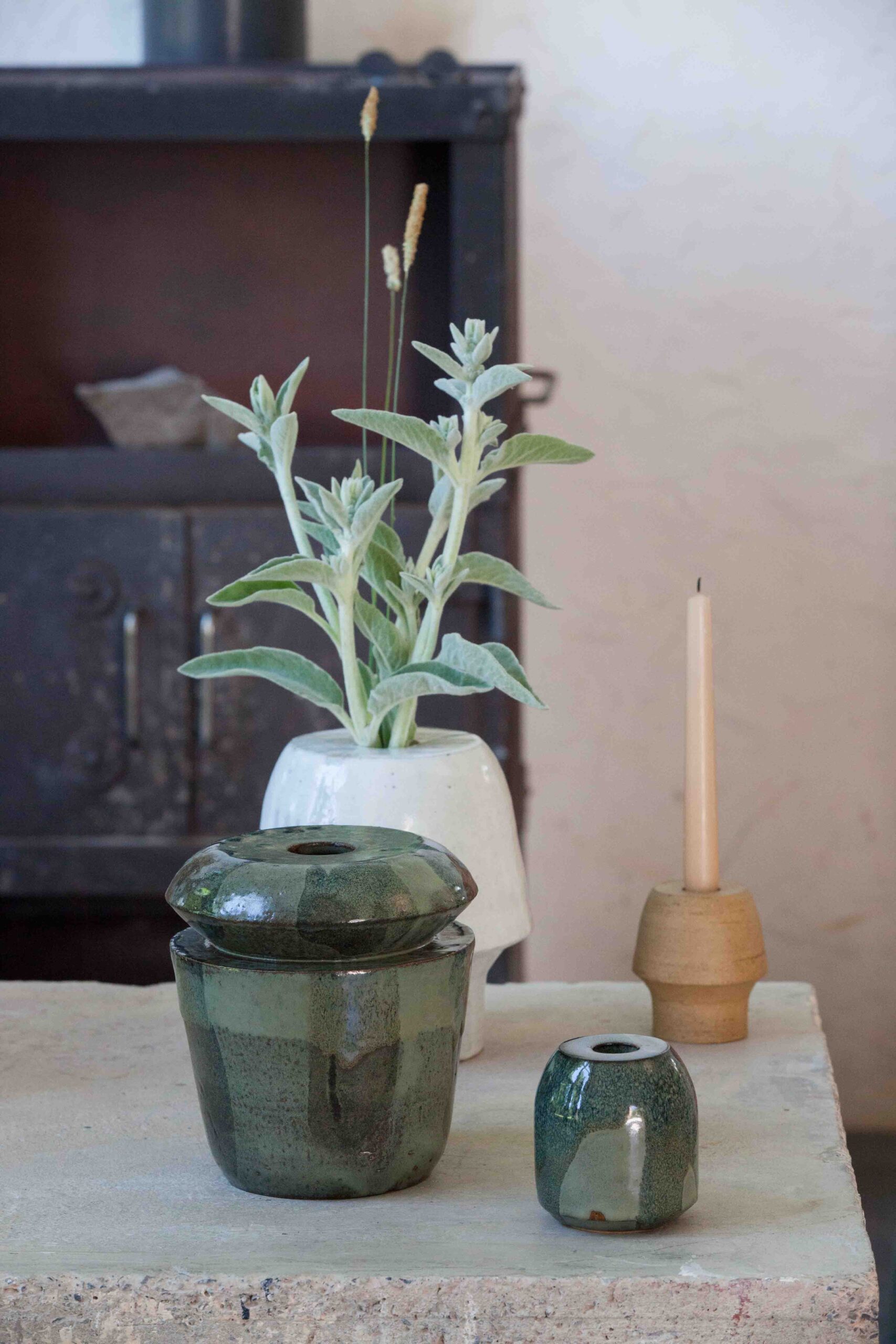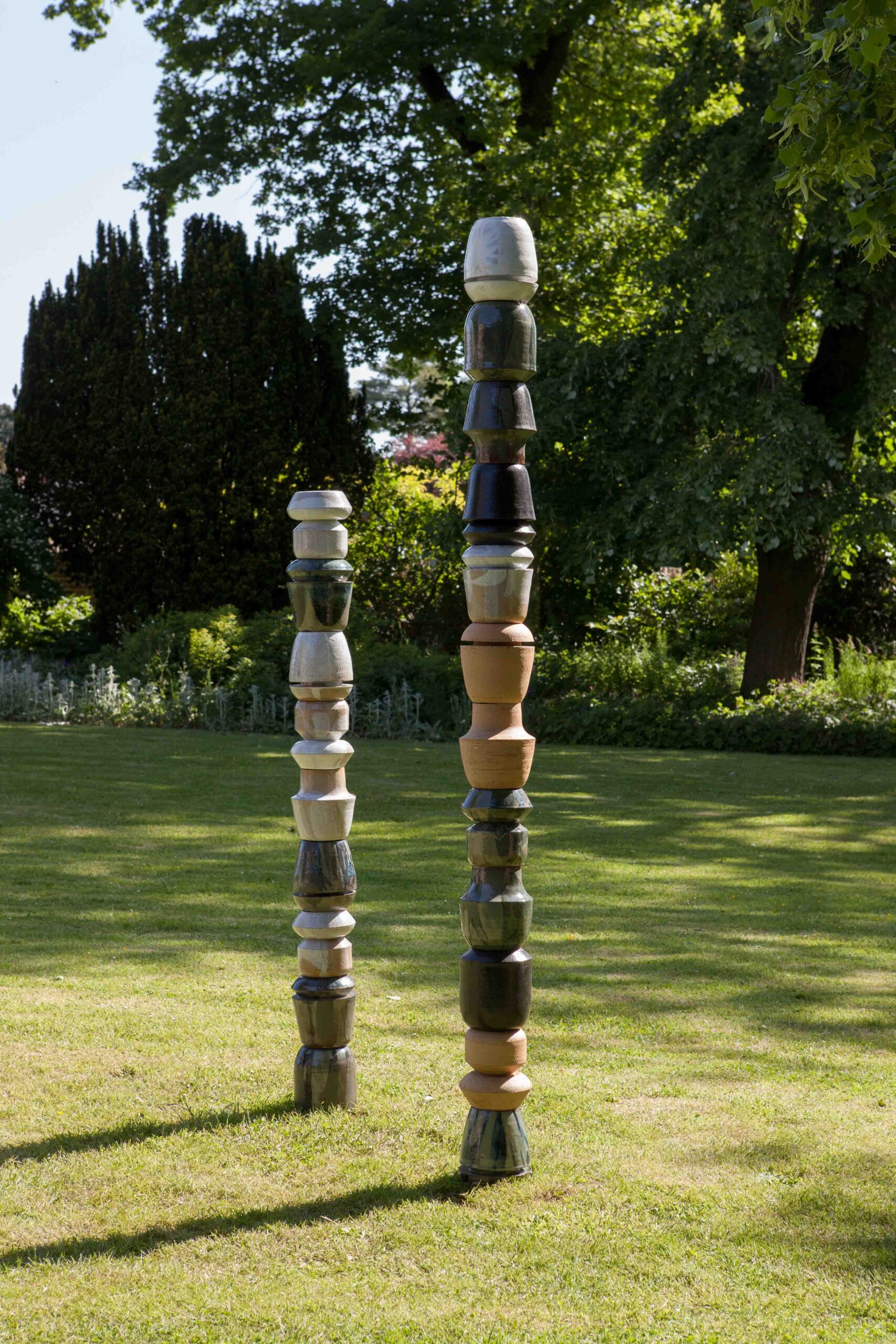 Photography by Philippe Lermusiaux.