Shiseido S/PARK in Yokohama, Japan
A global innovation centre on beauty.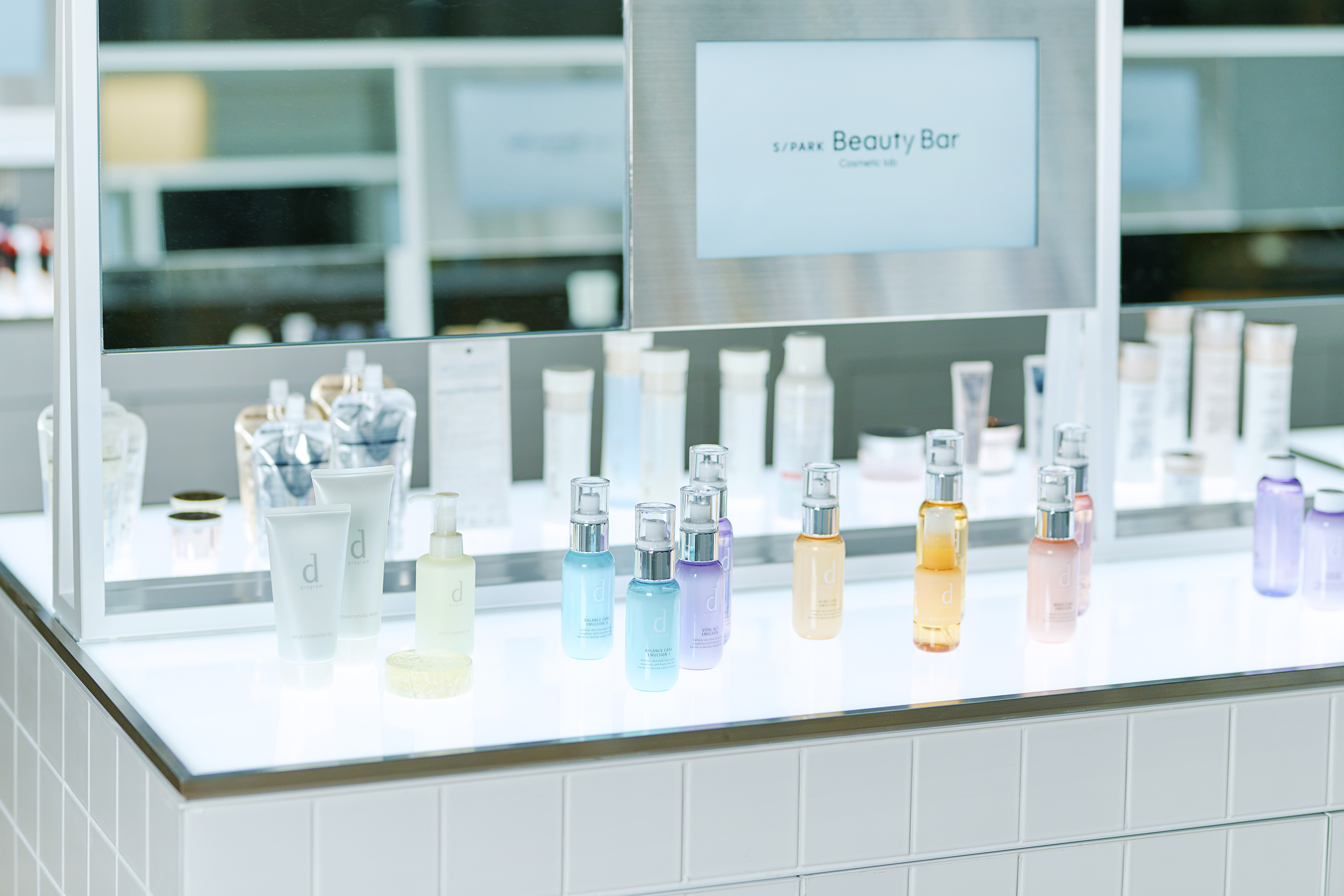 Part research and development lab, part museum, and part beauty bar, Shiseido has opened a new state-of-the-art beauty mecca in Yokohama, Japan, 35 kilometres south of Tokyo. S/PARK, as the facility is called, is a global innovation centre where scientists interact with consumers. The 15-storey complex, made up of research labs and public space, is a modern-day hub for the 147-year-old cosmetics company and maker of skin care, makeup, and perfumes.
The global innovation centre houses 800 researchers, who toil in the laboratories that make up four floors of the facility; a theatre for lectures and demonstrations; an interactive museum that includes all the iterations of Eudermine, a softening lotion that since its launch in 1897 has remained a consumer favourite; a restaurant; and a skin diagnostic beauty bar. At the beauty bar, visitors are able to participate in clinical-seeming tests, like one in which a technician runs a roller-ball-tipped sensor—the 2D Desi-MSI—over the face that visualizes the molecular distribution in the skin. After analysis and recommendations, a personalized skin-care product is made.
Shiseido was founded in 1872, in Tokyo's Ginza district. The first Shiseido shop, modelled after a Western apothecary, introduced toothpaste to Japan. Shiseido has significantly expanded in years since, acquiring brands including NARS, Bare Minerals, and Laura Mercier. The oldest cosmetics company in the world has given itself a makeover with S/PARK, a facility Shiseido hopes will recruit new users to the brand—the reason, perhaps, that S/PARK has plenty of spaces for taking selfies.
_________
Never miss a story. Sign up for NUVO's weekly newsletter, here.