Satoshi Itasaka's Balloon Bench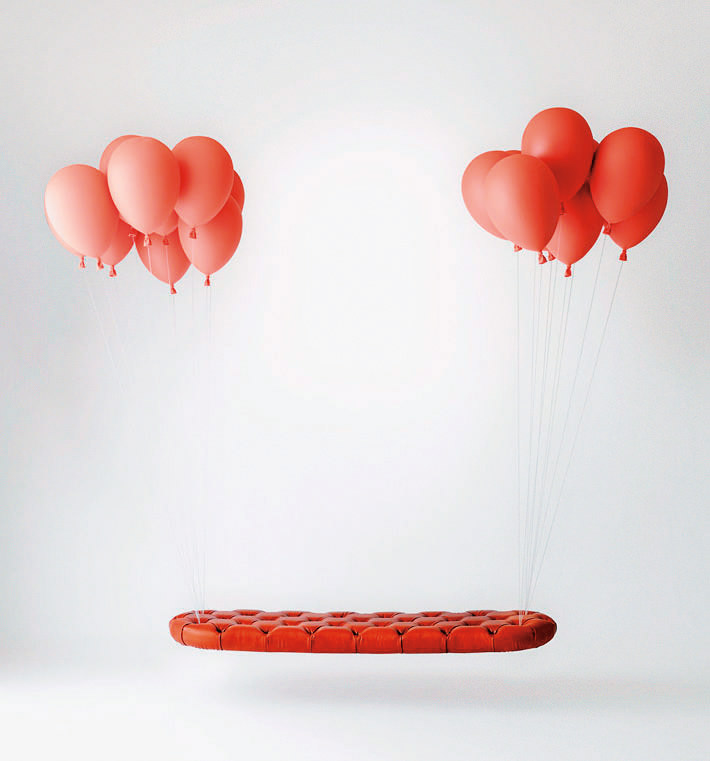 Blurring the lines between furniture and sculpture, the Balloon Bench was designed by Satoshi Itasaka of the Tokyo design studio h220430. The aluminum bench appears to defy gravity with the assistance of two large clusters of polyethylene balloons, which not only add an element of whimsy, but also conceal the ceiling anchors that keep it off the ground. Itasaka says his inspiration for the bench came from the "feeling of floating" experienced by the main character in the 1956 French film Le Ballon Rouge. The bench is available in red or white, and can be commissioned through the Somewhere gallery in Shibuya.
Photo by Ikunori Yamamoto.