Voyaging Portugal's Azores Islands With Canada Goose and Cole Sprouse
Capturing the spirit of connection.
Canada Goose, known for its performance outerwear, has collaborated once again with photographer and actor Cole Sprouse to showcase its spring 2023 collection on Portugal's captivating Azores Islands. Combining the power of analog and digital cameras, Sprouse employs his distinctive reportage approach to portray togetherness ignited by the forces of nature based on Canada Goose's Live in the Open philosophy: take life head on; live joyfully, bravely, and without reservation; embrace community; and forge deep connections with the natural world.
The collaboration is the third creative partnership between Sprouse and Canada Goose. The campaign comes to life through the Sprouse's lens as he photographs the models' reactions as they explore the islands. "To capture the sense of connection and reverence experienced distinctively amongst nature, we ensured all five members of this voyage were given their own recording device to document their personal experience through Portugal, woven into the final campaign video," he notes.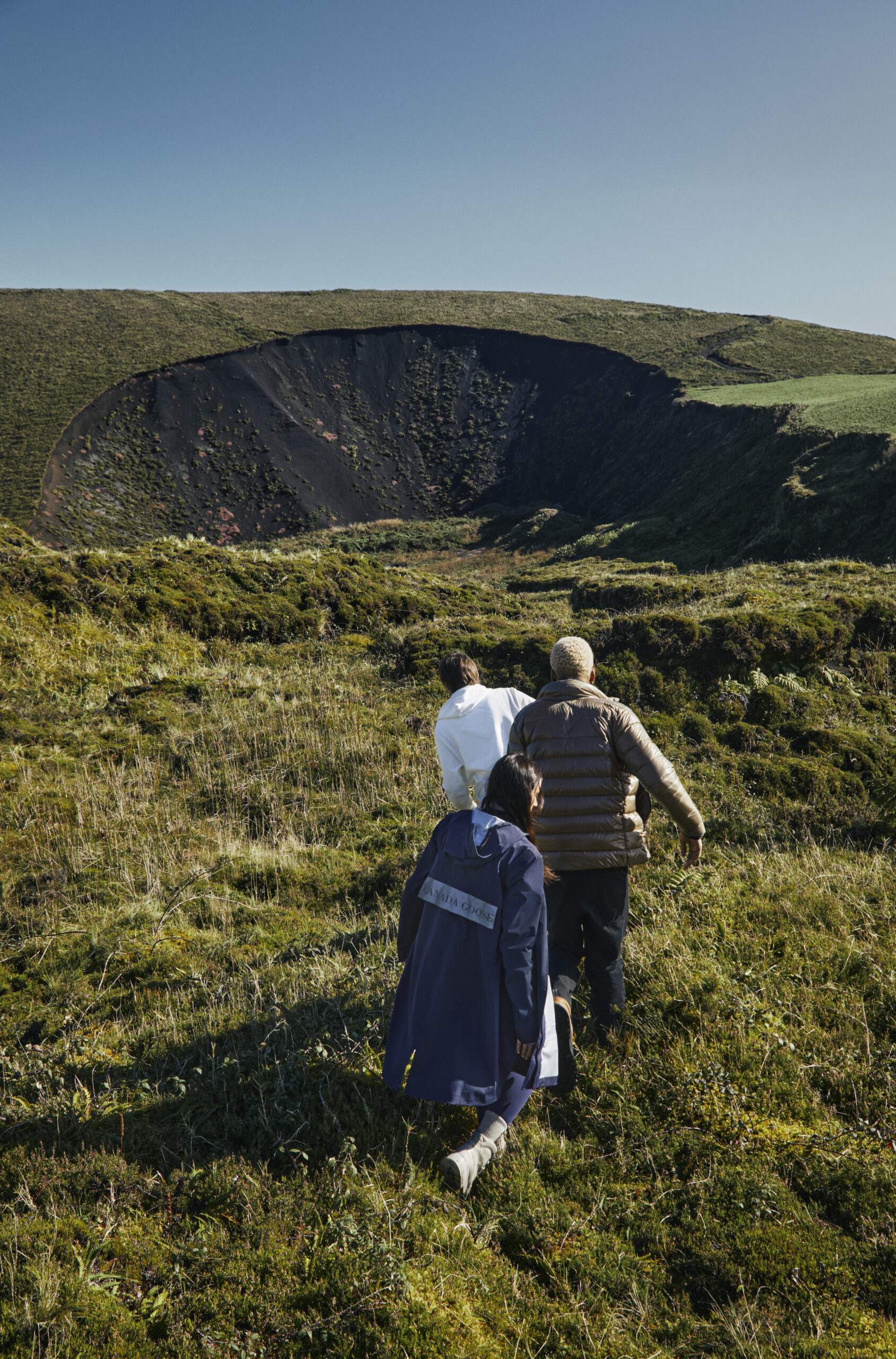 The breathtaking backdrop of the Azores, where the weather is ever-shifting, was an ideal canvas to showcase the versatility of the brand's product line. "With this campaign, we are celebrating our commitment to inspire all people to thrive in the world outside," explains Penny Brook, chief marketing and experience officer at Canada Goose. "There is nothing more luxurious than nature in its raw state. This is why we produce sustainable storytelling that highlights both the environment and the people thriving in it. We take our audience on a journey to discover the brand through the lens of Cole Sprouse and our function-first product designed to endure unpredictable weather."
Canada Goose's latest collection for men and women, designed for outdoor activities such as camping and hiking as well as urban exploration, combines style and protection. The outerwear is constructed from AcclimaLuxe, a durable fabric that is water-repellent and wind-resistant but also has a luxurious feel and a textured finish that cleverly conceals wrinkles, making it an excellent choice for travel and packing.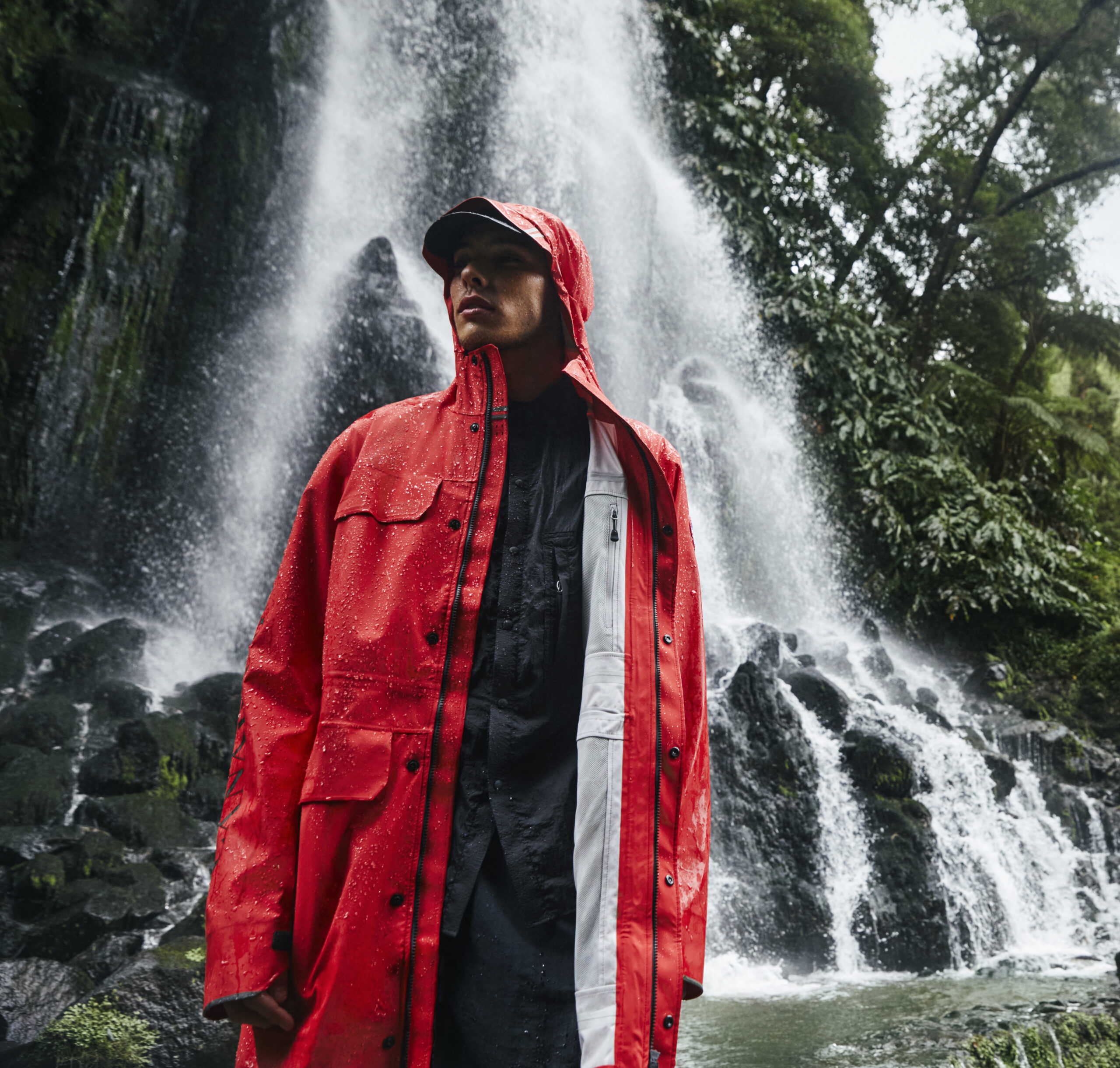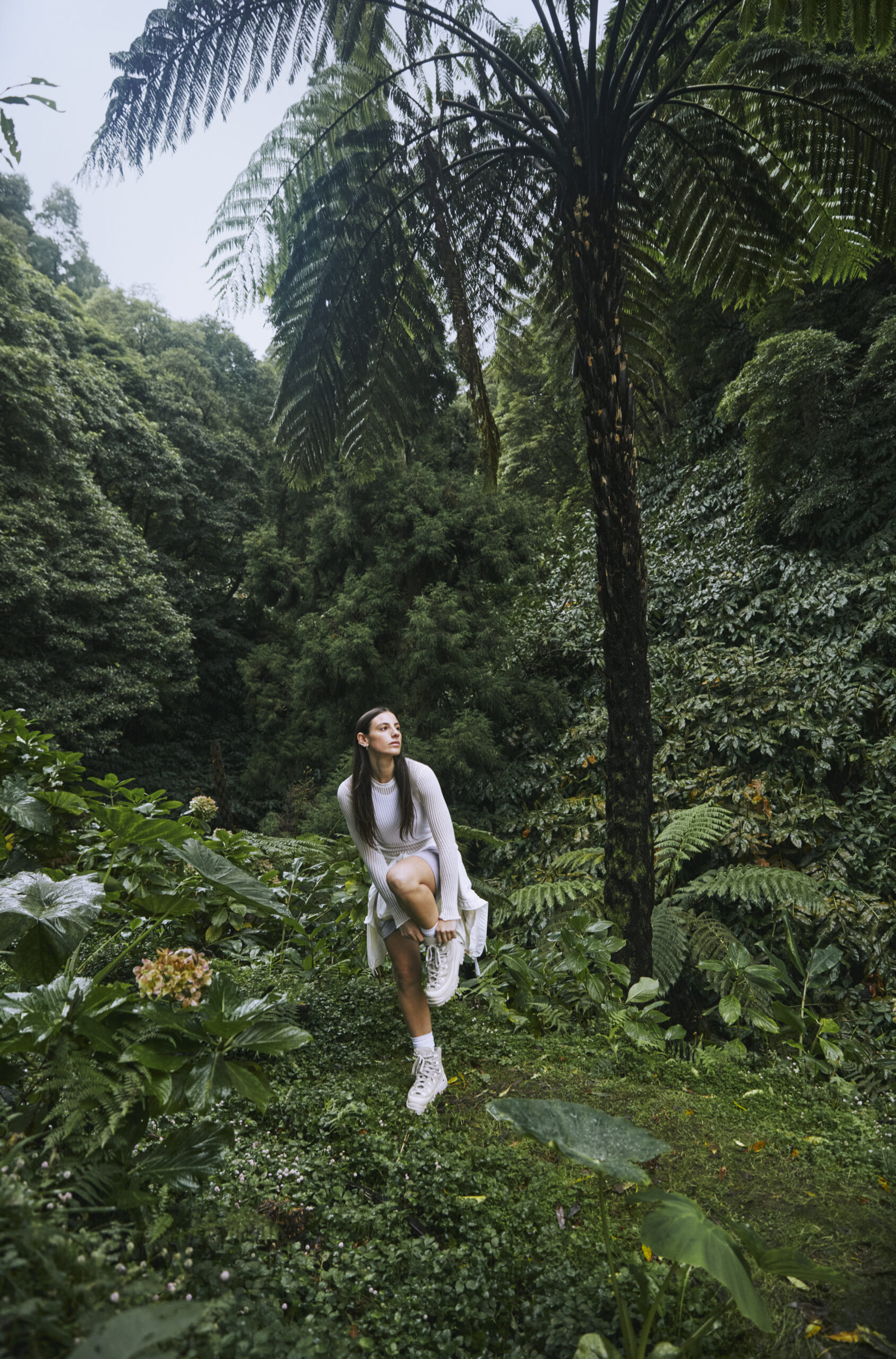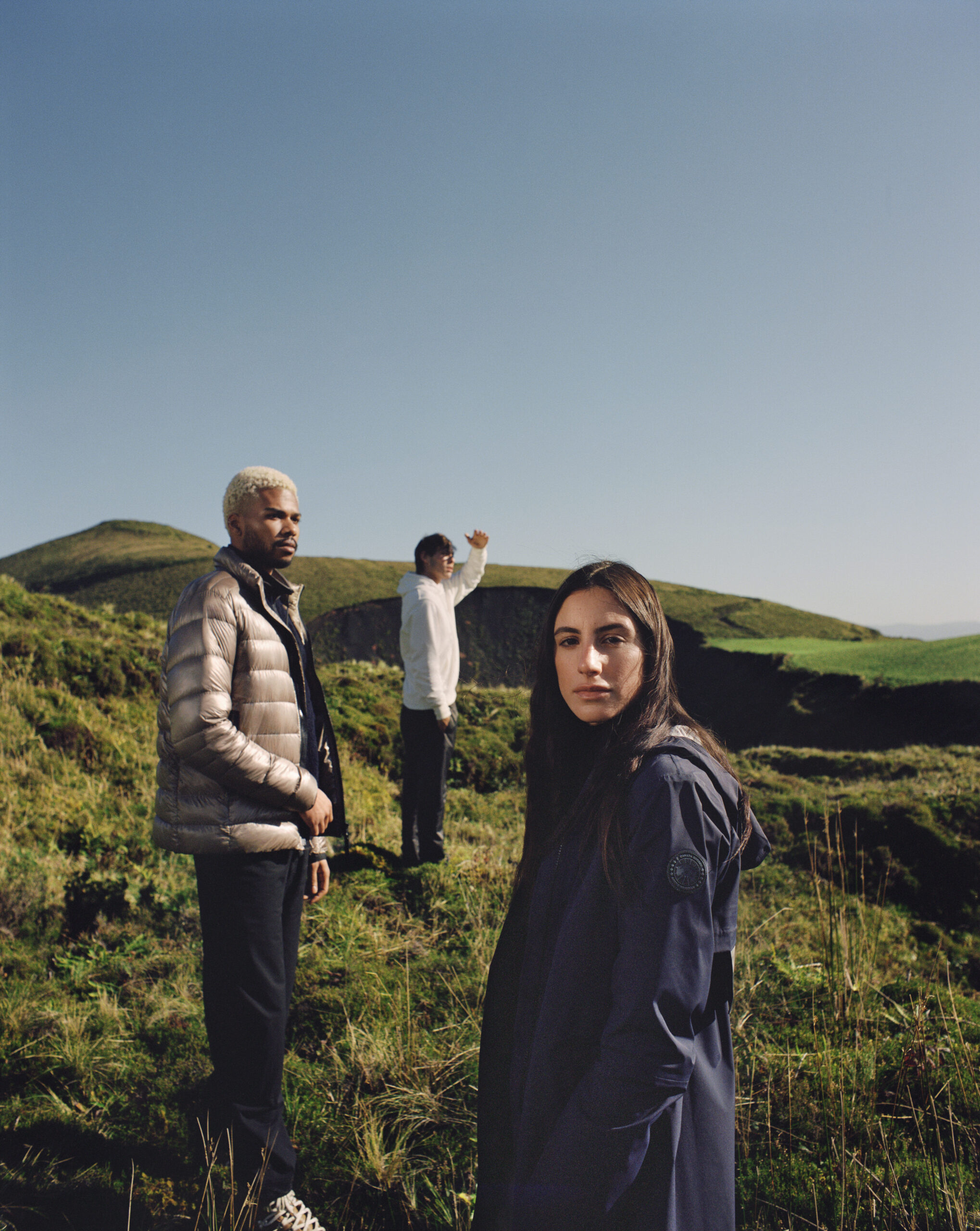 The Sinclair Wind Jacket, with a cropped fit and relaxed shoulders for enhanced mobility, is designed for breathability with front and back vents. The Lundell Wind Jacket offers adjustable cinching at the waist with a drawcord, as well as customizable protection with a two-way front zipper and an adjustable hood. Like the Sinclair Wind Jacket, the Faber Wind Hoody features vents for breathability as well as reinforced zippered front hand pockets. Meanwhile, the Faber Wind Bomber is a classic bomber style, with a knit framed hem and a minimalist pocket design for a sleek and refined look. Colours include muted tones such as Sunset Pink, Sagebrush, and Northwood Khaki as well as shades of blue like Glacier Blue and Ozone Blue.