Poltrona Frau's Colourful Collaboration With Felipe Pantone
Milan's 2022 Salone del Mobile design week will be a bit more colourful this year thanks to a new collaboration between Poltrona Frau and artist Felipe Pantone. The Italian furniture brand is celebrating its 110th anniversary with a classic armchair reimagined in vivid technicolour by Pantone.
Poltrona Frau was founded in Turin by Renzo Frau in 1912, and by the mid '20s it was appointed supplier to the Italian royal family, going on to outfit some of Europe's most esteemed buildings. With this collaboration, the company hopes to mark its commitment to innovation, and with the help of Pantone, seems well on its way.
The renowned Argentinian Spanish artist started exploring art at the age of 12 with graffiti, and his work still focuses on neon colours in bold gradients and shapes. Exhibiting across the globe, he centres his pieces at the intersection of an "analog past and a digitized future," creating frescoes, paintings, murals, and sculptures.
For this project, Pantone brings his vibrant, geometric style to Poltrona Frau's iconic Archibald armchair, which he chose during a visit to the brand's museum at its Tolentino headquarters. The Archibald, designed in 2009 by Jean-Marie Massaud, combines a plush seat and arms with sleek metal legs and a narrower back. It's elegantly squat, an oxymoron that somehow harmonizes in this little chair, along with the comfort expected in an armchair meant for relaxing.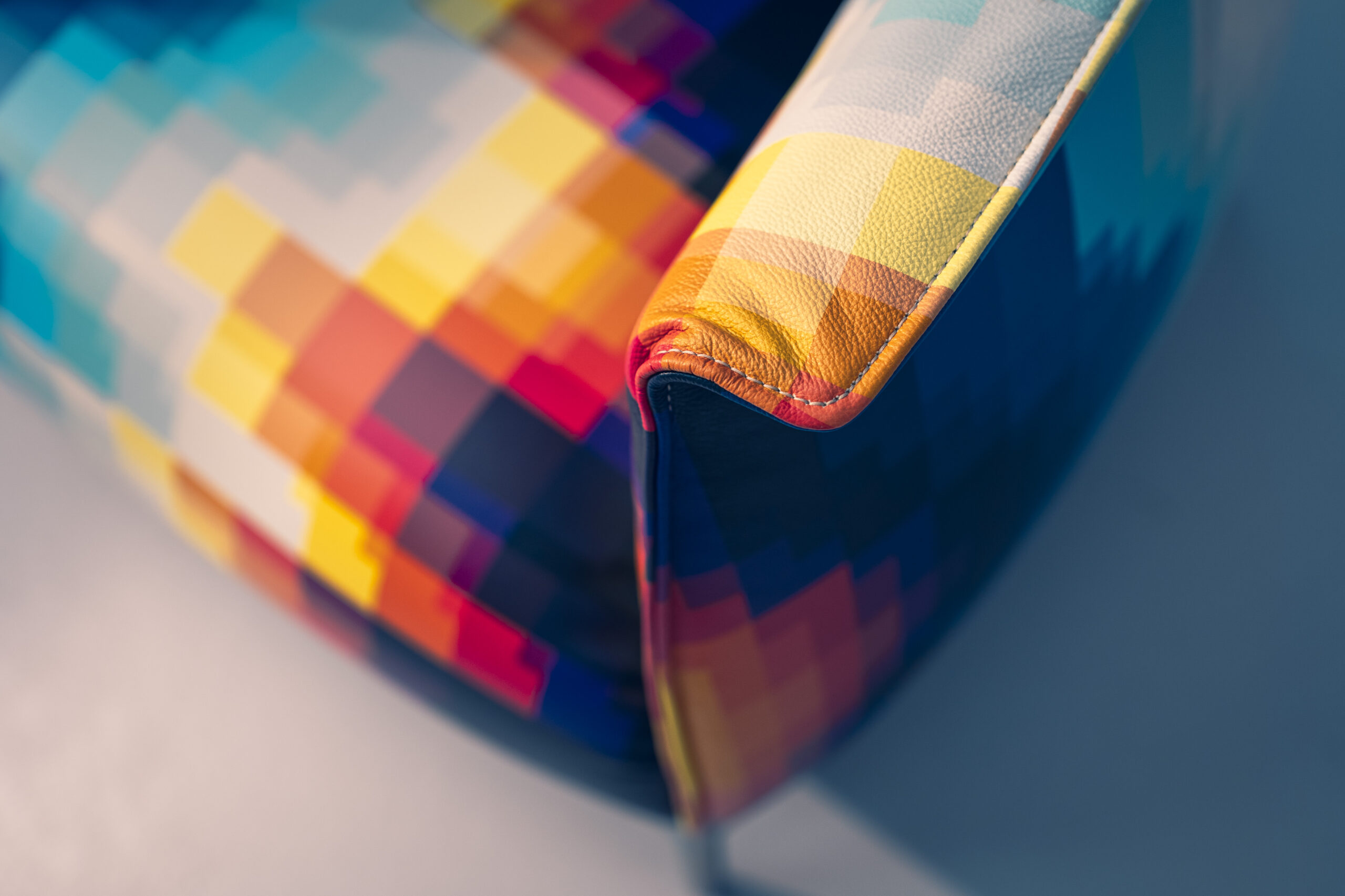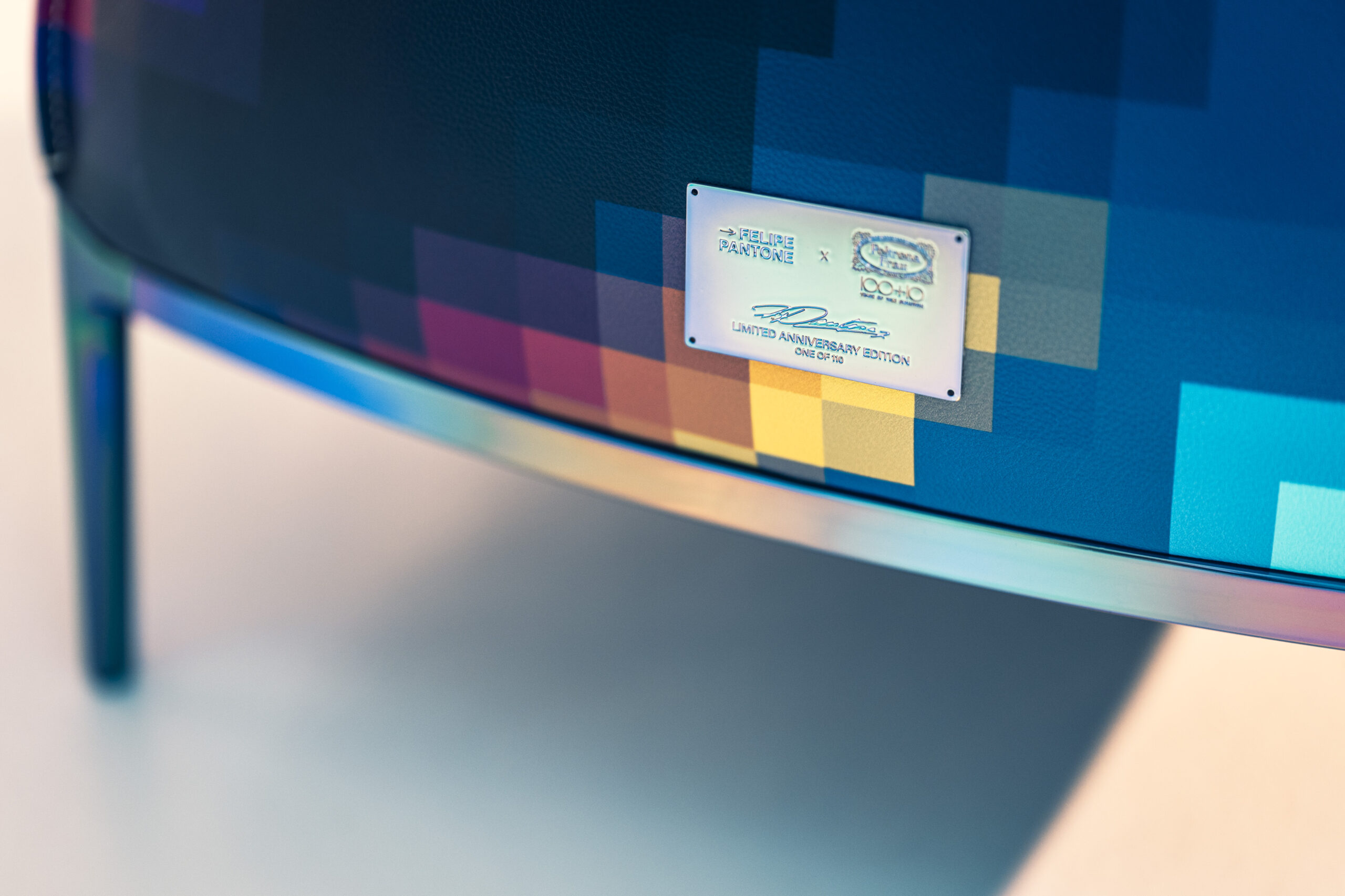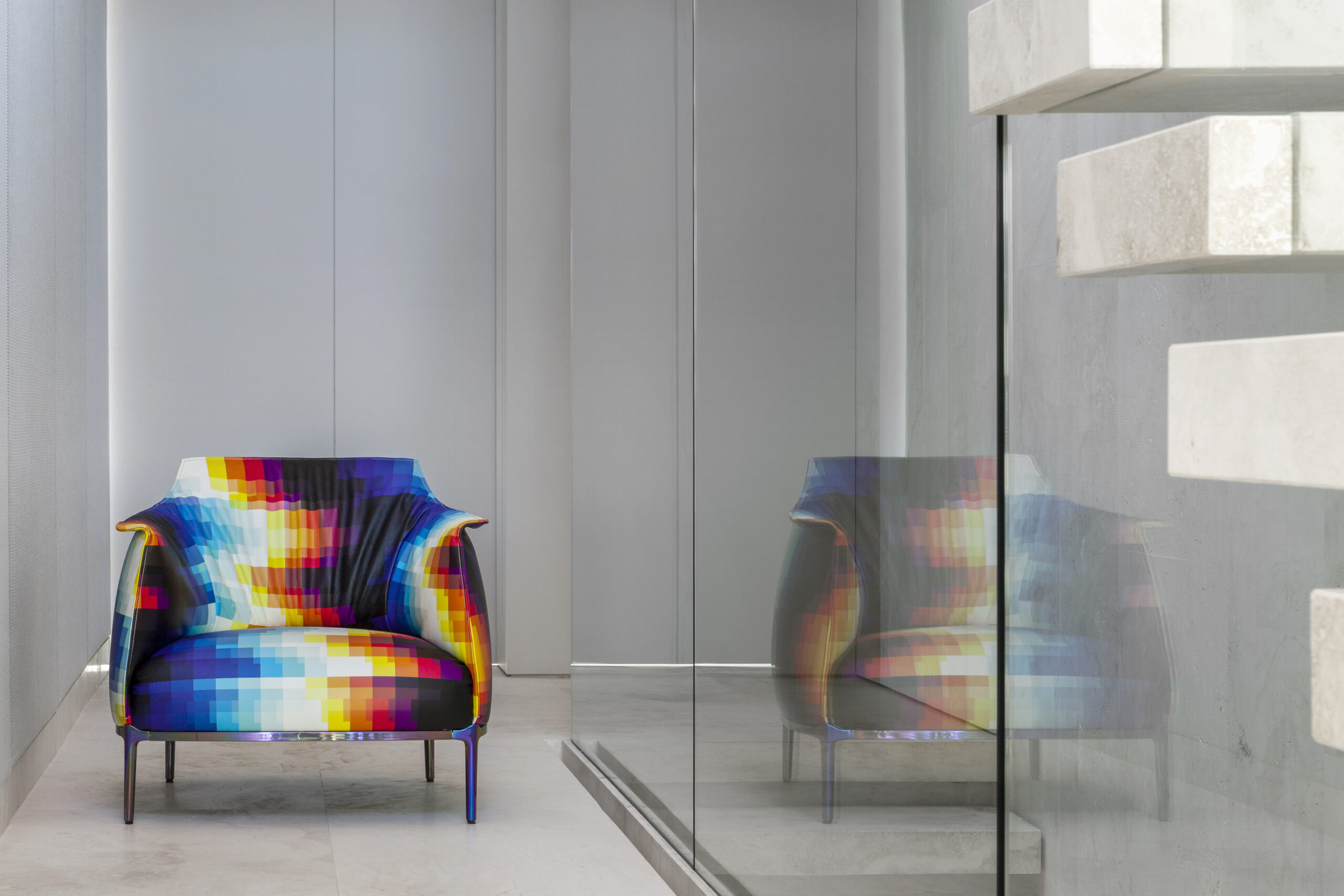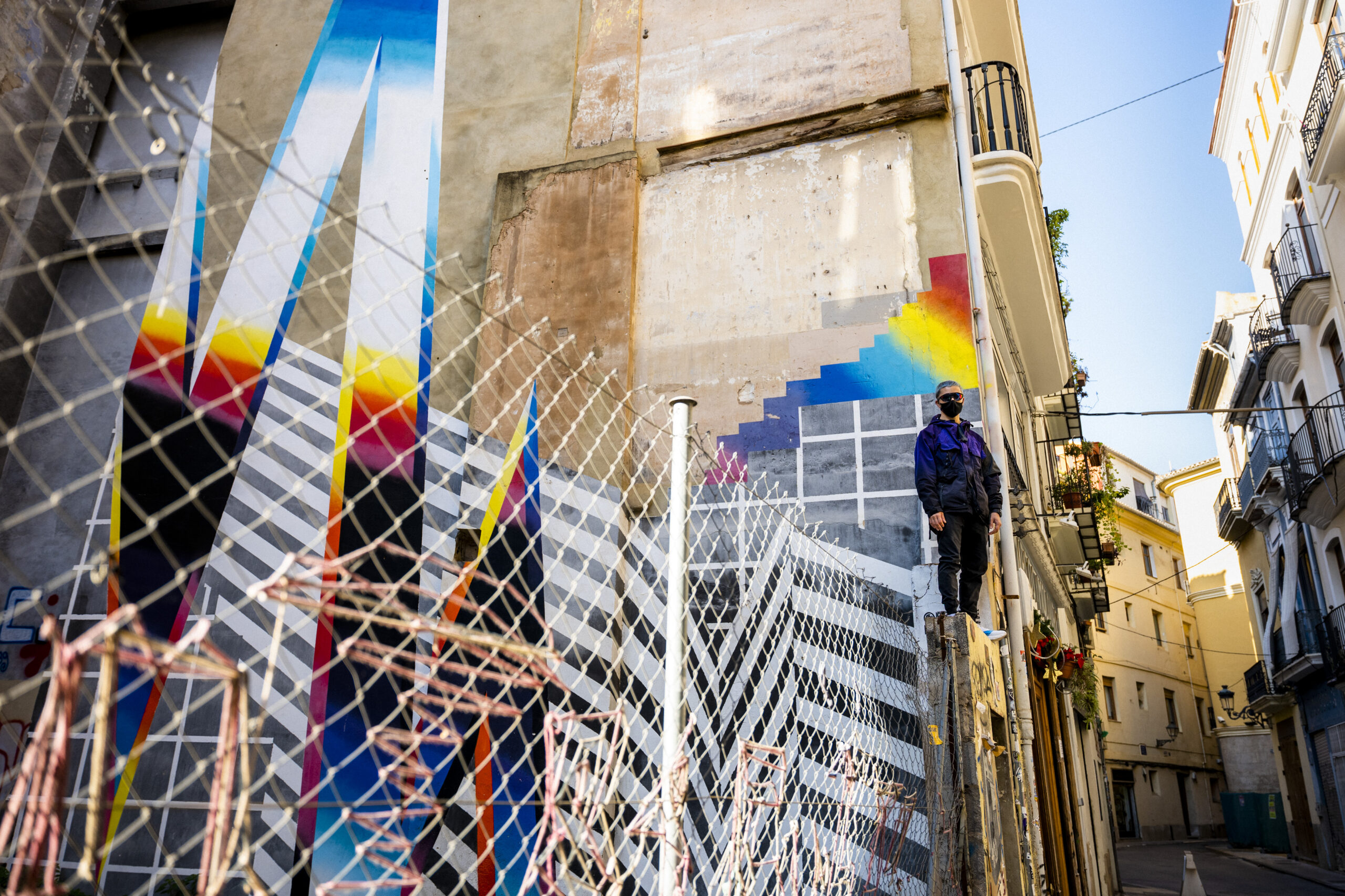 In its reimagining, the limited-edition chair is covered in leather patterned with colour blocks in white, reds, and blues. The resulting colourway appears almost like a heat map across the seat, adding bold and contemporary dimension to a timeless silhouette. The legs and base are finished in chrome, with a purplish-blue iridescent finish that adds a whimsical flare.
In a nod to its 110th birthday, Poltrona Frau released 110 chairs for purchase in April. The chair will be on display alongside a digital installation by Pantone at the 2022 Salone del Mobile design week from June 7 to 12 at Poltrona Frau's flagship showroom. It will also be exhibited at the brand's museum with murals by Pantone.