Oribe's Hair Alchemy Collection Has Changed the Hair Game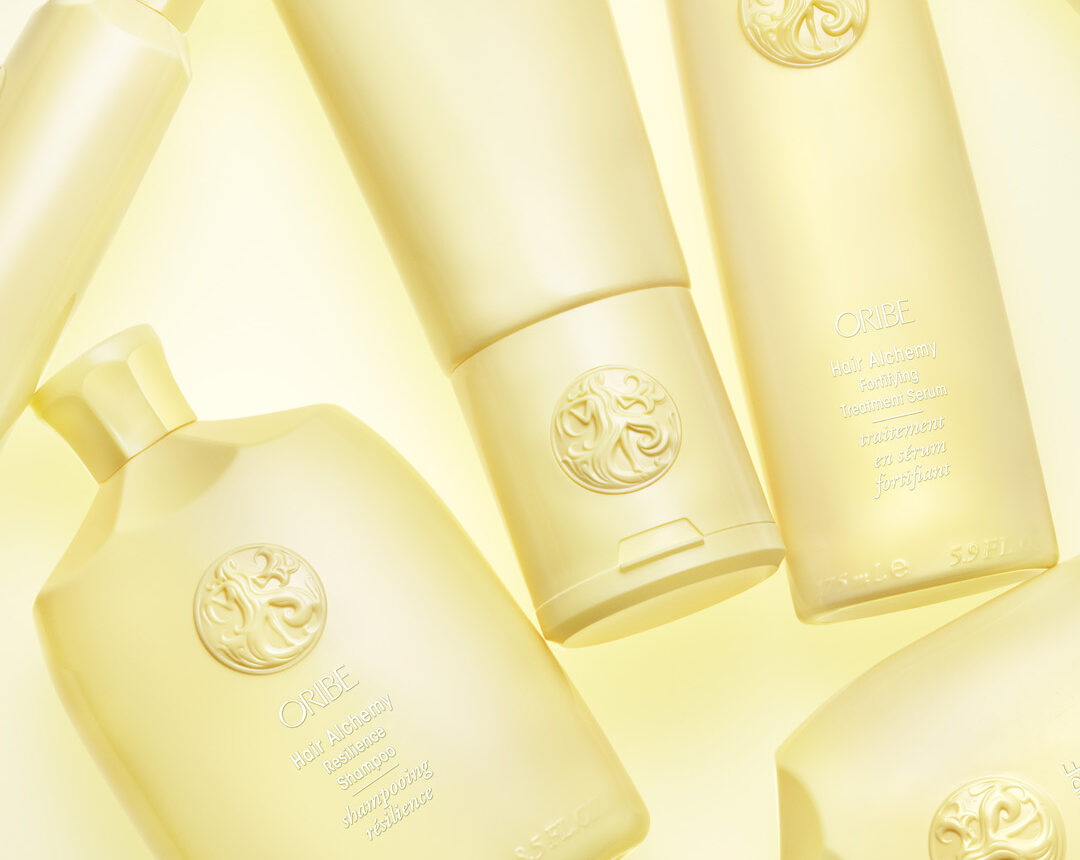 For someone who has historically gone from brunette to blonde, blonde to brunette, and back to blonde again, it's safe to say my hair has experienced its fair share of damage. My bleaching woes have created a tumultuous relationship with haircare, and it's been a prolonged struggle to find products that help remedy split ends, restore shine, and prevent future breakage. Many products claim to "repair", when in actuality, they coat the hair in what feels like a synthetic film, weighing the hair down without making any noticeable differences.
I recently found myself in beautiful Westlake, California with Oribe, the luxury haircare brand that is known for their enthralling scents and hair-transforming formulations. The purpose of the trip was to discover their new Hair Alchemy collection in all its pretty, pastel yellow glory. In meeting with the Oribe Educators, I not only was able to learn more about the innovation behind the formula, but I was also able to experience its magic myself. It was as if the hair-gods had answered my hair afflictions with the Hair Alchemy line—the plant-based protein formula noticeably strengthened my the hair from inside out. The line includes the Hair Alchemy Resilience Shampoo, Conditioner, and Fortifying Treatment Serum, and has been clinically proven to make the hair 2.9x more elastic and 133% stronger. After only five uses, the products provide unparalleled fortification and act as a remedy for fragile strands.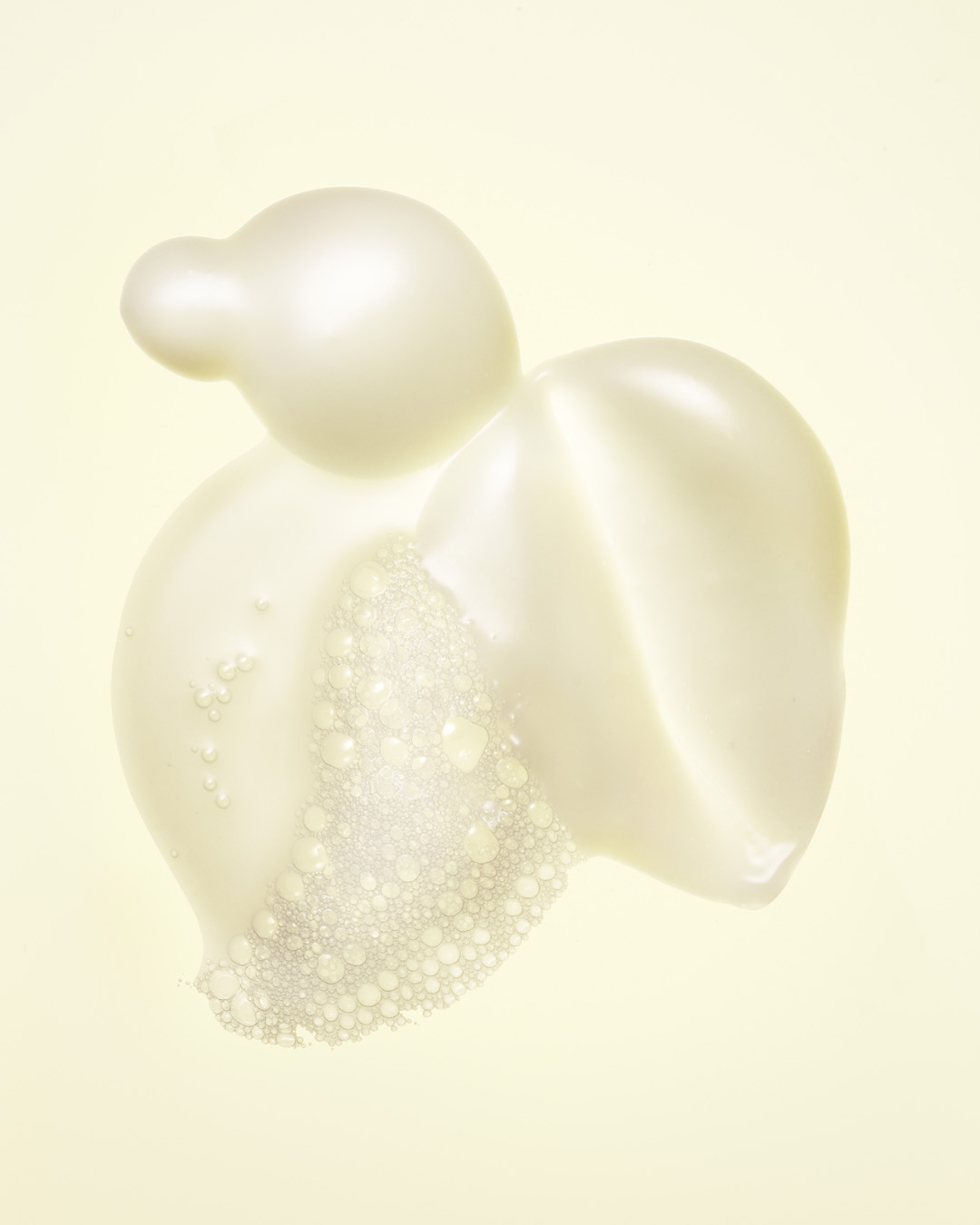 The oh-so talented Christian Ceja-Compin, one of Oribe's Global Educators, gave me the voluminous blowout of my dreams, while putting the new line to the test. He explained that the collection is restorative as well as preventative—it protects against future damage caused by heat-styling, colour treatments, and/or bleaching. The products are formulated to strengthen the hair follicle, increasing its resilience for both the appearance and feel of healthy hair. Ceja-Compin explained that a small amount of product will go a long way, a quarter size of each will do the trick.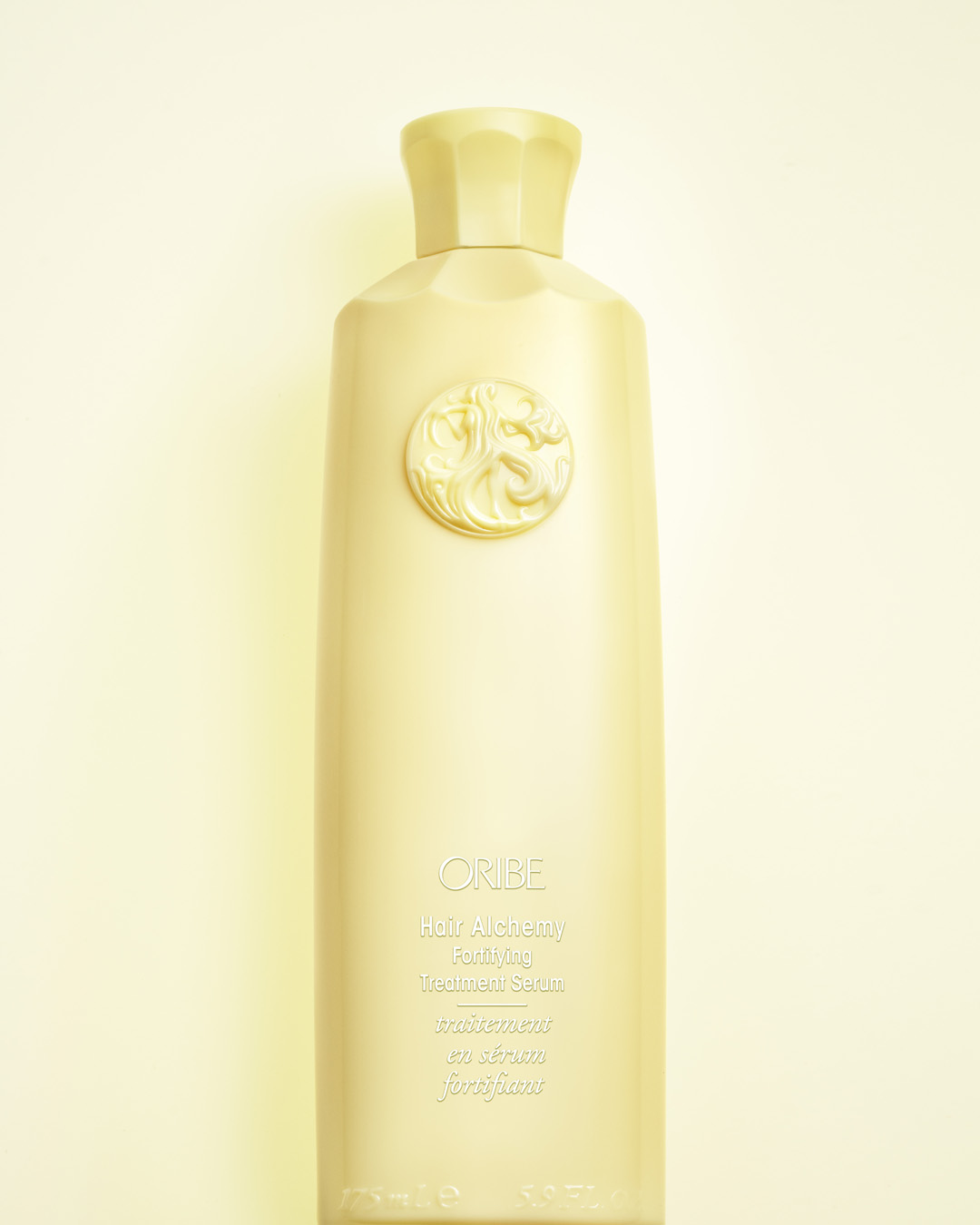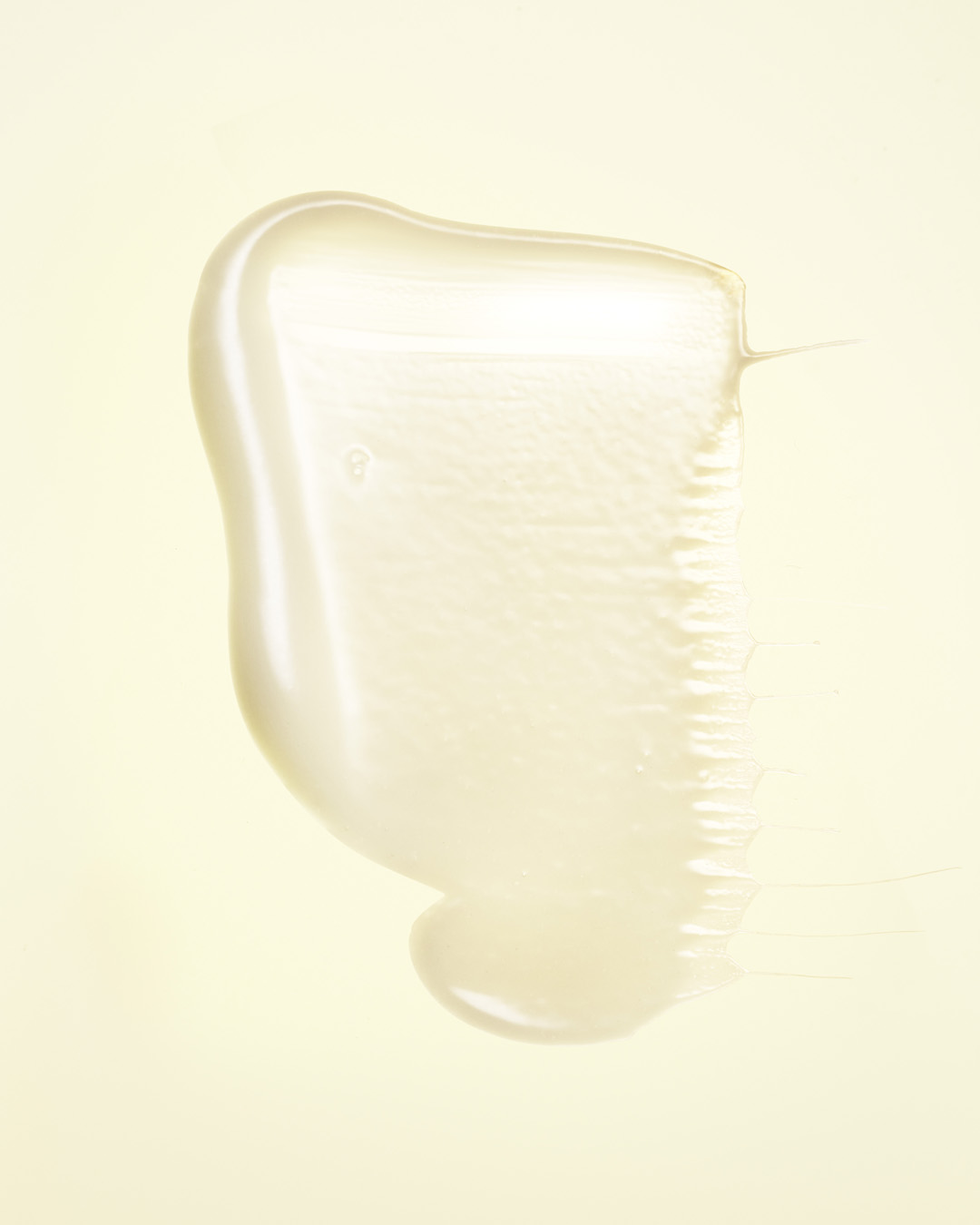 The Fortifying Treatment Serum is a standout product given my favourite hairstyle to wear: a slicked bun. Some call it the Bella Hadid bun, and some, the effortless, lazy-day hairstyle. Whichever the case may be, this product makes slicking the hair especially easy. It tames fly aways, doesn't look or feel greasy, and simultaneously works as a treatment, repairing my hair all-day long. What is especially unique about this treatment is that you can use it in both wet and dry hair—throw it in after the shower as an overnight treatment, or incorporate it into your morning haircare routine.
It was love at first sight—the aesthetically pleasing pastel yellow packaging looks beautiful on display in my shower and ushers in an inviting and colourful hue into the space. But what's more, my hair feels like new. I'm not known for being married to certain hair products, but I can confidently say that the Hair Alchemy collection has earned holy-grail status, taking my hair from mundane to magic.
Discover the full the collection at Oribe.ca, Oribe Salons, and Sephora.