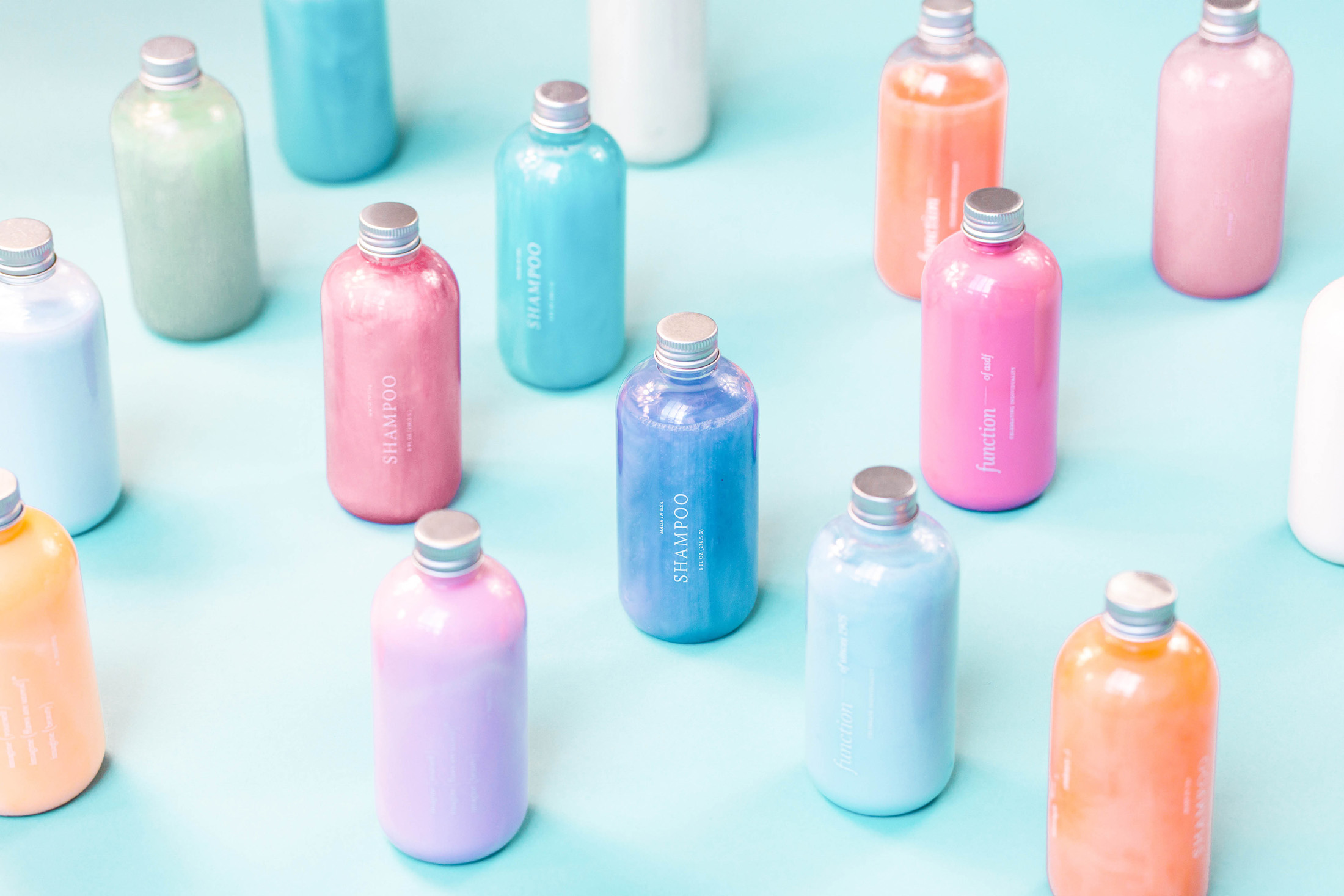 Most of us are prepared to spend big on skin care and makeup—even body washes are getting the luxe touch. But until the last couple of years, we've been content with sticking to budget items for our tresses—according to research firm NPD, prestige hair care is the smallest sector of the US beauty market. Small size, however, means room for growth, and prestige hair care is growing 2.5 times as quickly as the overall luxe beauty sector.
What's the reason behind this boom? First of all, there are now more places to buy—nowadays, you can get your fancy hair-care fix on the high street, online, or the department store as well as the salon. Sephora alone stocks 25 different hair-care brands, while luxe brand Oribe is now available on Amazon, a decision taken by co-founder Tevya Finger in order to squash unauthorized sellers, according to Business of Fashion. Social media has also fuelled the rise in high-end hair care by popularizing celeb hairstylist brands, as well as the shelfie trend—styled IG pics of our chichi-looking beauty products. Another contributing factor is that the relationship between customers and brands has changed—we expect to be listened to by the people that make and sell our products, which means brands are finally aware of the fact that, for example, Afro hair is different from Caucasian curls. "Our cast members meet different clients every day and are always learning and supporting their different interests and concerns," says Jane Nugent, vice president of marketing at Sephora. "We also study product reviews made by our clients on Sephora.ca and beauty discussions made by Beauty Insiders on Sephora's online community, amongst other things, to determine how we can continue to support their hair-care needs."
Then there's what Benoit Harpin, U.S. general manager of French hair-care brand Christophe Robin describes as the, "skinification of hair—that the root to healthy hair is a healthy scalp". This is why high-end skin-care brands like Sisley are getting into the hair-care business, and we can expect to be using far more products than just the simple shampoo, conditioner, and one styling product of yore. Hair-care brands are even beginning to jump on to the customization trend that's been huge in skin care for the last couple of years. New York–based brand Function of Beauty allows you to choose from 17 formulations for different hair goals, then mix and match product colour and fragrance according to your preference.
For the most part, luxe hair-care products are just better—concentrated, innovative ingredients, promising targeted results on problems like breakage or greying. "Using a professional brand will offer you deeper, faster, and more visible results versus the regular drugstore brands. Professional hair-care brands will carry higher doses of top performing ingredients versus the mass market," says Alain Laroche, director of professional development at L'Oreal Professionnel.
Here are nine luxe hair-care products to try now.
Function of Beauty Shampoo and Conditioner
Take an online quiz to discover which of the brand's 17 formulations is best for you—options include scalp-soothing and anti-ageing (it can supposedly boost melanin production to combat greys). You can also pick from six fragrances and six colours, and choose whether you'd prefer 8 or 16 oz, or a combination. A great option for those who, for example, tend to use more conditioner than shampoo. Find your formula at FunctionofBeauty.com.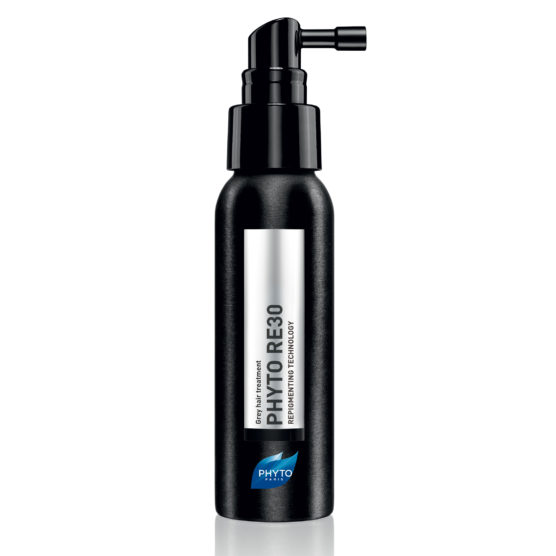 Phyto Re-30 Grey Hair Treatment
A daily treatment that promises to repigment grey tresses, thanks to a complex that is said to reactivate dormant melanin-producing cells. The product works better the fewer greys you have and the more recently they've appeared. Regardless, you should start to see some colour return to your locks after three months. Find it at phyto-canada.ca.
Oribe Serene Scalp Anti-Dandruff Shampoo
Dandruff care now comes in chic packaging. This has salicylic acid to exfoliate the scalp and sugarcane for hydration, plus the antioxidant signature complex that appears in all Oribe products. Find it at authorized Oribe salons and Amazon.ca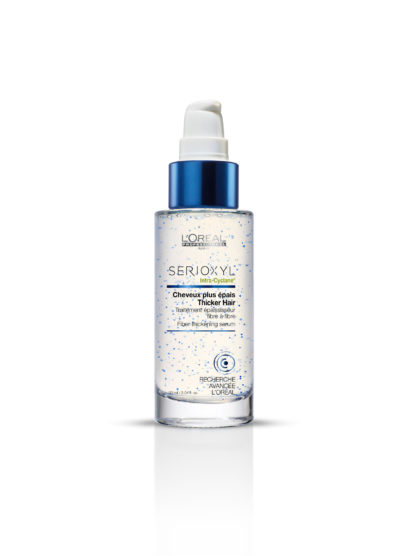 L'Oreal Professionel Serioxyl Thicker Hair Serum
This makes even very fine tresses appear thicker. It's applied through the lengths and ends of damp hair. According to the brand, 81 per cent of testers said their hair felt thicker, and 77 per cent believed it was more voluminous. Find it at authorized L'Oreal Professionel salons.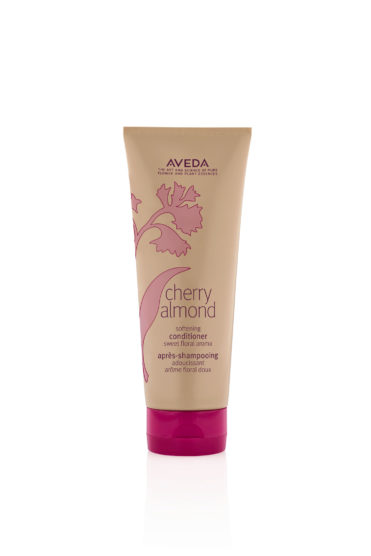 Aveda Cherry Almond Softening Conditioner
The OG of pro hair care, Aveda was clean, green, and transparent long before it was fashionable. Its new shampoo and conditioner duo has cherry blossom extract and almond oil for detangling, and the brand says it's especially good for longer hair. Find it at authorized Aveda salons.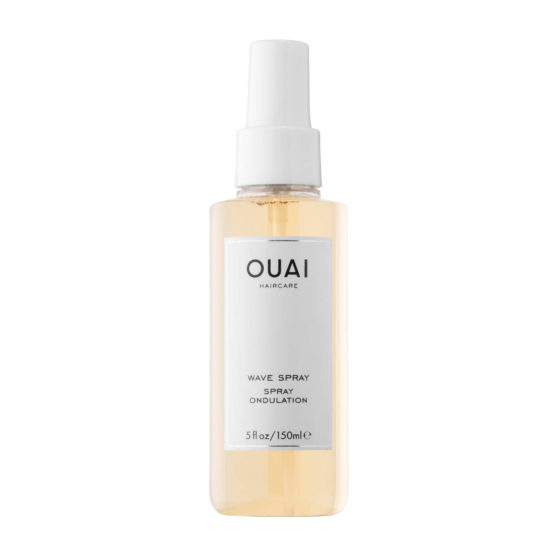 Ouai Wave Spray
This is the brand of choice for celebs—founder Jen Atkins is hairstylist to the Kardashian-Jenner clan and has 2.5 million followers on Instagram. The Wave Spray is a must for getting that French girl, beachy textured look that influencers are so in love with. It gives texture and volume without leaving hair crispy or dry, contains rice protein to filter UV rays, and has a summery citrus scent.
Find it at Sephora.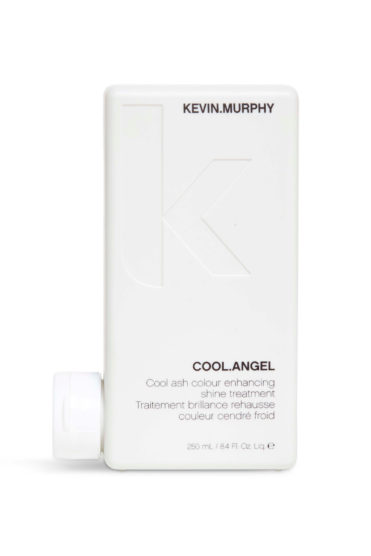 Kevin Murphy Colouring Angel in Cool Angel
Aussie hairstylist Kevin Murphy describes his range as, "skin care for hair." Products are designed to be weightless and are made from ethically sourced ingredients, organic where possible. His new Colouring Angel range is designed to revive colour between dyeing sessions—they deposit wash-in, wash-out pigment that the brand describes as a "kiss of colour." Cool Angel tones down brassiness in brown, blond, or grey hair. Find it at authorized Kevin Murphy salons.
Christophe Robin Cleansing Mask with Lemon
The first product developed by this French hairstylist in 1997 is much loved by fans of the "no 'poo" method. You add a little to the scalp, rub in, leave on for 15 to 20 minutes, emulsify with water, then rinse off and repeat several times. It can also used as a 60-minute mask. The product just got a packaging revamp, but the formula within remains the same. Find it at India Rose Cosmeticary.
Sisley Extract for Hair and Scalp
The French luxury skin-care brand launched its hair care at the beginning of 2018. This promises to stimulate the scalp to produce stronger hair, thanks to nasturtium and stinging nettle extracts, and thyme and sage essential oils. Use for 10 consecutive days as a treatment and thereafter twice a week for maintenance. Find it at Holt Renfrew.
_________
Never miss a story. Sign up for NUVO's weekly newsletter.