NUVO Menswear Guide February 2022: Shoulder Season Style
It may only be February but brighter days are well on their way in NUVO's neck of the woods. The rain is starting to feel more nurturing than numbing, the lighting more halcyon than halogen, and the clothing more sultry than somber.
And while winter might be sticking around for a little while longer everywhere east of the Fraser Valley, there is no better time than spring for sartorial ambition. Luckily, whether you're looking forward to a wedding or a walk in the park, NUVO has you covered with seven essential menswear items for this shoulder season.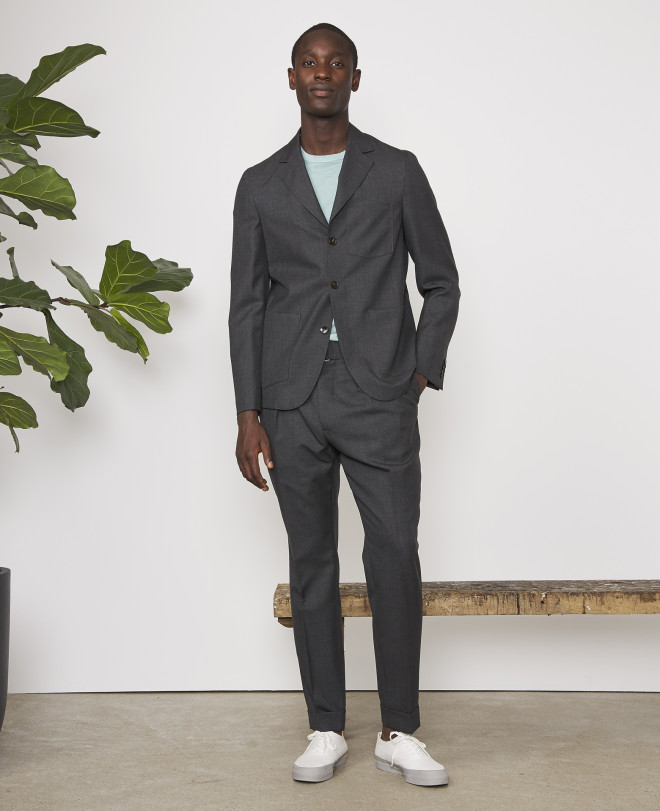 The contraction and expansion of pant widths has been the most affecting drama of my life. When I was in my teens, anything looser than your actual dermis was considered passé, and now TikTok kids make me feel like my already generously cut jeans are from the horrific past of (gasp!) appropriately sized clothing. There is nothing more appropriately sized than these Nicolas Pants by Officine Générale. Only God can judge a man wearing such immaculately (gasp!) tailored pants. Gen Z wouldn't know what to do with those waist tabs anyway.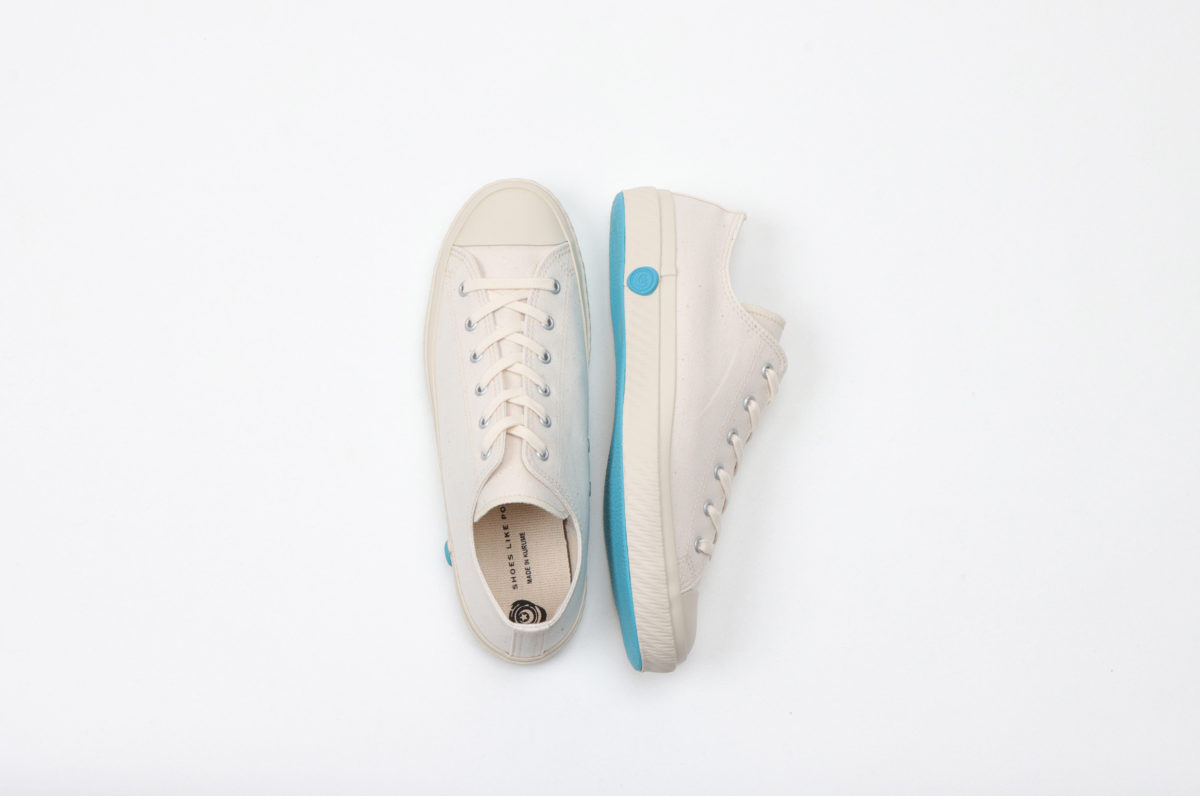 Leave it to a Japanese company to make grail-worthy sneakers. No offence to Converse and Vans, but this spring/summer I'm looking to mature my summer shoe game. Shoes Like Pottery makes its sneakers in Japan, finishing them via a method unsurprisingly akin to how pottery is finished in a kiln. These are the type of sneakers that can transition from the beach to the bar at the snap of a finger. Just please don't go and call them blue bottoms.
Spring training is just around the corner, and although I'm much more a hockey than a baseball fan, it's the most wonderful time of the year for fashion in sports. Baseball is undoubtedly the most aesthetically appealing of sports, but sadly, due to its oversized oblong shape, caps look funny on my head. In come the heritage jerseys from the sports fanatics at Ebbets Field Flannels. This Winnipeg Whips flannel, made from wool instead of a typical synthetic material, is as summery as any sweat-stained Yankees hat and just as perfect for a false-spring walk around Portage and Main.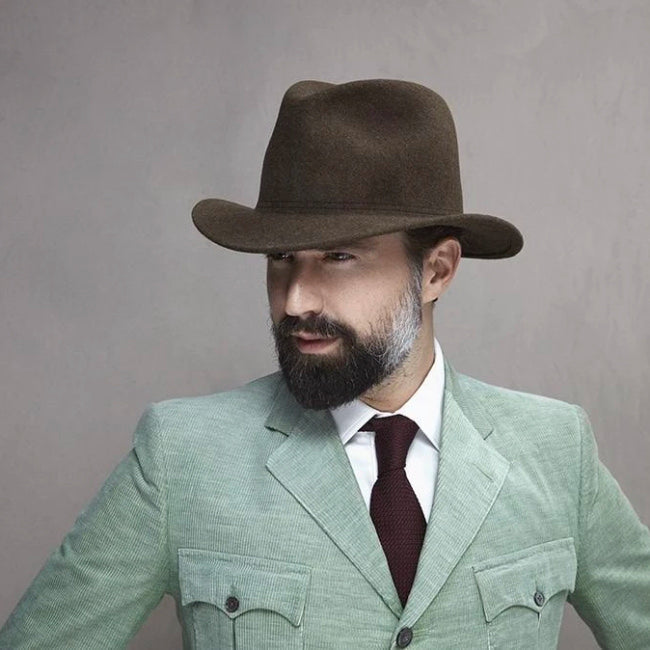 This is the coolest hat in the world. Even after I just ruminated on my weirdly shaped head, I want this hat, I need this hat. Crafted from water-repellent wool felt, this Rambler is the perfect way to keep dry when the torrents of winter rain change to lighter spring showers. And it's rollable, which means that when I inevitably become embarrassed at how uncool I look in this undeniably cool hat, I can roll it up and put it in my pocket.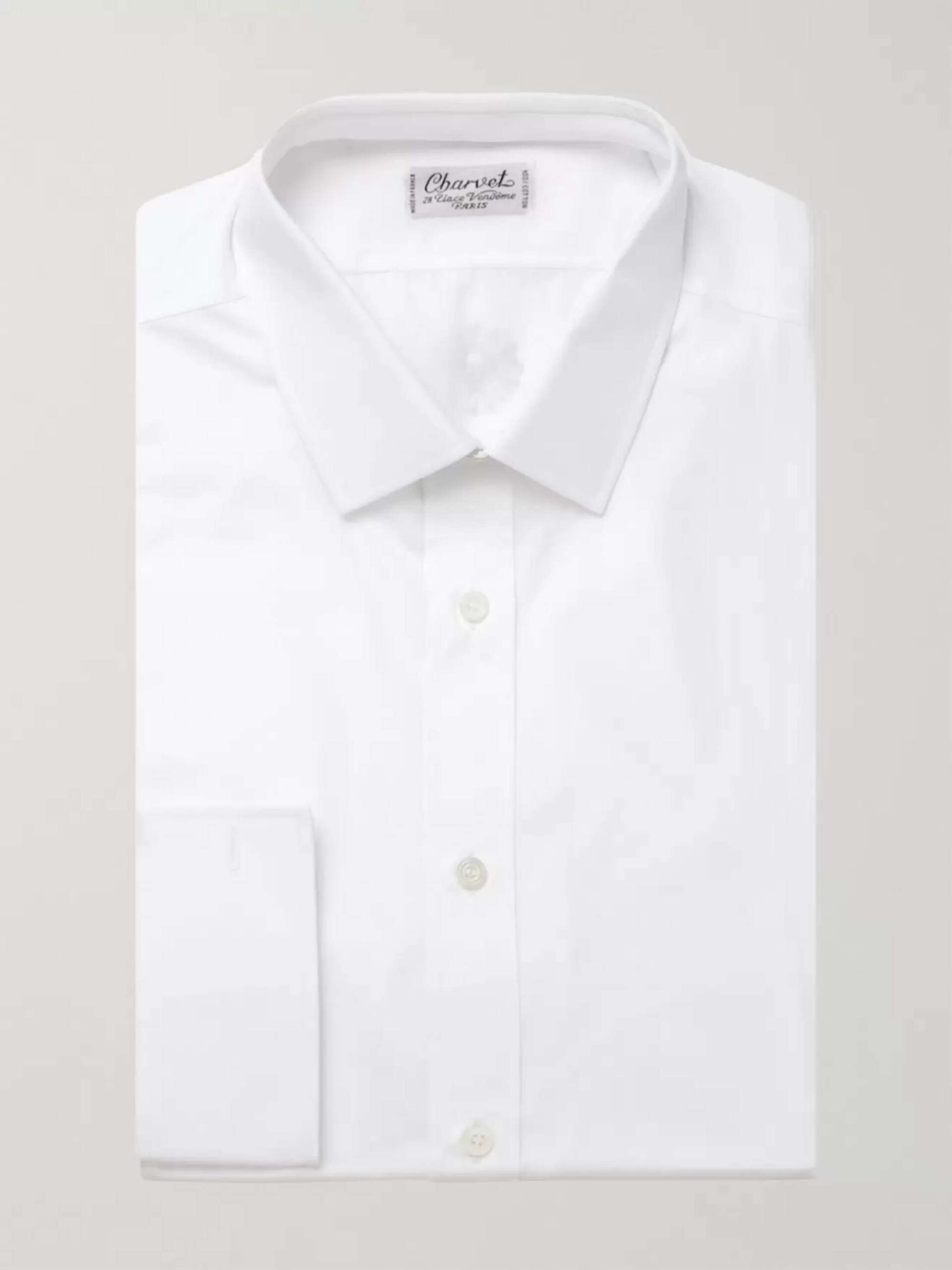 Pre-spring means it's almost spring, which means it's almost summer, which means it's almost wedding season. I have three weddings to go to this summer. At one, my sister's, I will be a groomsman with auxiliary brother duties, and at another, I am to be the best man. All this is to say I will be doing a lot of public speaking, a task I am not particularly skilled at or confident about. With this in mind, I plan on looking my best at the very least, and a crisp white shirt will help. Charvet's are beautiful. They're still made in France with proprietary cotton and Australian mother-of-pearl buttons. Which is to say, unless they want to send me one (wink wink), the bachelor parties are looking to be mighty tame.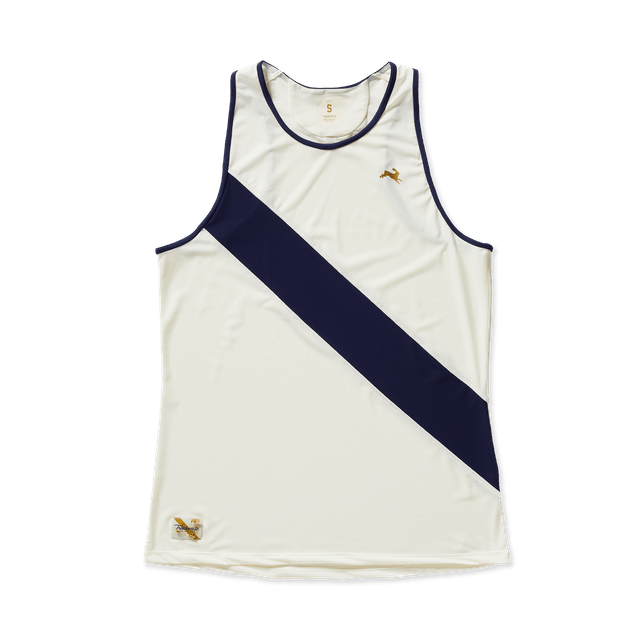 Because any wedding attire I buy will be ambitiously sized, and the weather is becoming near bearable, I am committed to running, again, for these next few months. Tracksmith is the best there is at keeping runners looking good while pounding the pavement. This singlet harkens back to the days of yore, when cross-country races were a practice of gentility and running shoes resembled a pair of loafers more than moon boots. However, the newfangled specs are all there in the fabric of this piece, a performance-focused nylon blend made by the Swiss Schoeller Textiles, featuring UV protection and odour management.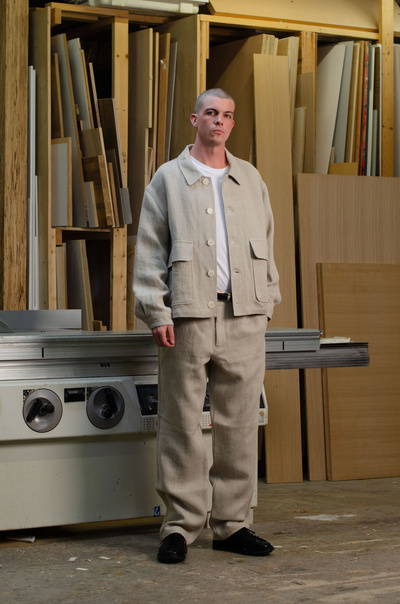 The coming of spring, to me, has always meant workwear jackets à la Bill Cunningham. Consequently, I've accumulated quite the collection of bleu de travail and chore jackets, all in varying shades of blue, all long and slim. This updated take from Vancouver-based James Coward is none of those things. Utilizing a paradoxical heavyweight linen and going short and wide, this jacket is the perfect layering piece for our northerly transition days. Just be sure to do the actual work in a less precious jacket.