North Vancouver's 16 West Is Missable Yet Not to Be Missed
Now you know where to go.
Ironically, given its 16 West moniker, North Vancouver's newest B.C.-focused wine bar is easy to miss. Taking over the former Hachiro Ramen space in an unassuming stretch of small-businesses wedged between two apartment buildings, 16 West is the epitome of blink-and-you-miss-it. However, in irony number two, the food and wine there is not to be missed.
The restaurant's interiors rely on neutral-toned concrete and wood broken up by the clean lines of copper hardware and fixtures. The long, narrow dining room is separated from the open-concept kitchen and bar—just big enough for three or four chefs and a bartender—by a sleek wood-grain counter about two feet wide. Behind and beside that counter, Mason jars filled with vegetables from chef Addy Gowe's newly begun pickling program provide visual stimulation as much as they do a home for the surplus bounty available locally. Behind the bar section, the deep frame of a massive art-deco-style mirror reflects the small but impressive back bar that supplements the wine list.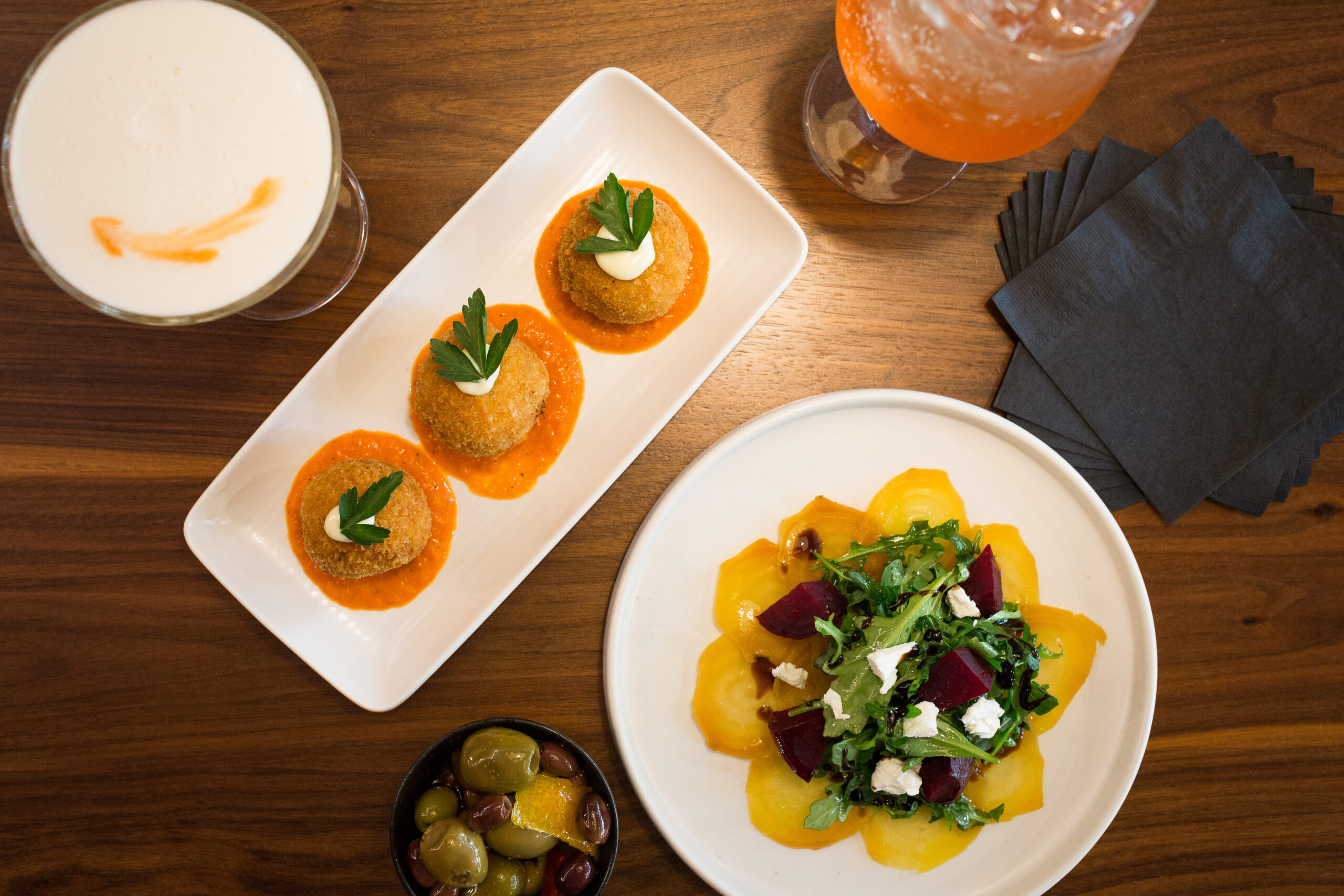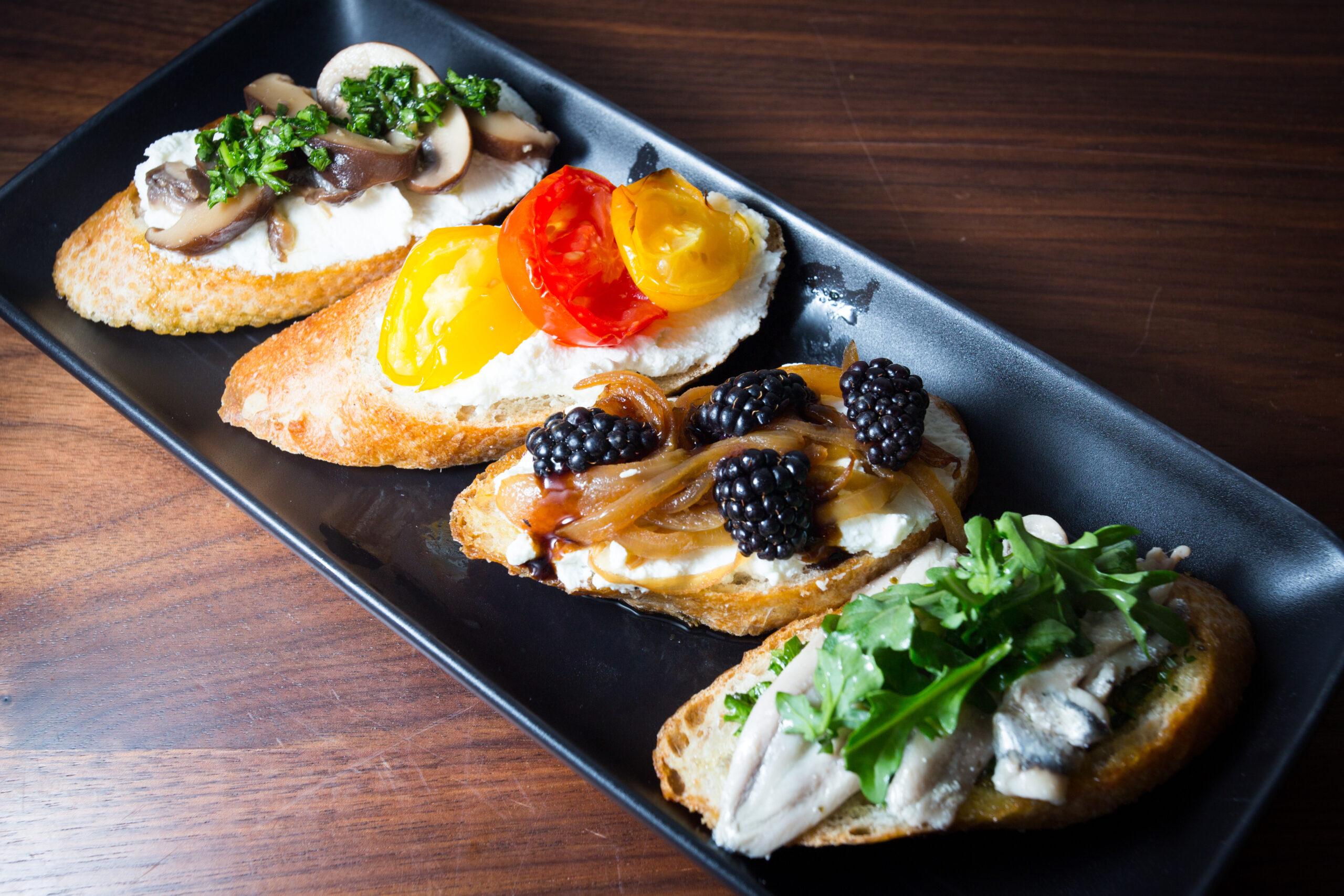 Under Gowe (formerly of Hachiro, Bufala Edgemont, and Torafuku), the kitchen pumps out simple but distinctive bistro-style dishes using primarily local ingredients. Classics like patatas bravas, crostini, and Niçoise salad figure beside modern bistro faves like the beet and blue cheese salad, tuna tartare, and squash gnocchi. But the undoubted stars of the show—the braised duck pappardelle and the blue cheese cheesecake—set themselves apart from the rest of the menu in their perfect elevation of simple ingredients.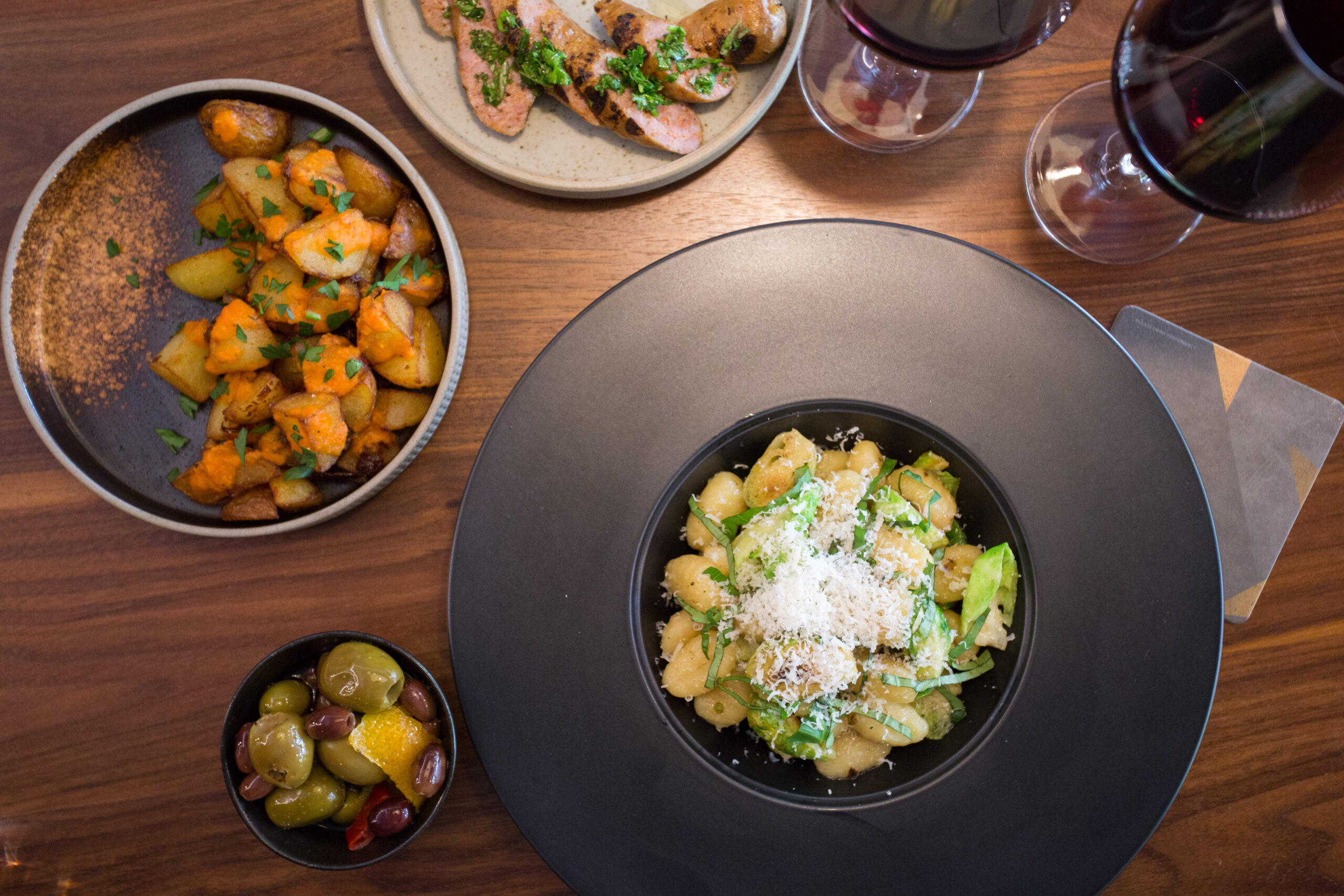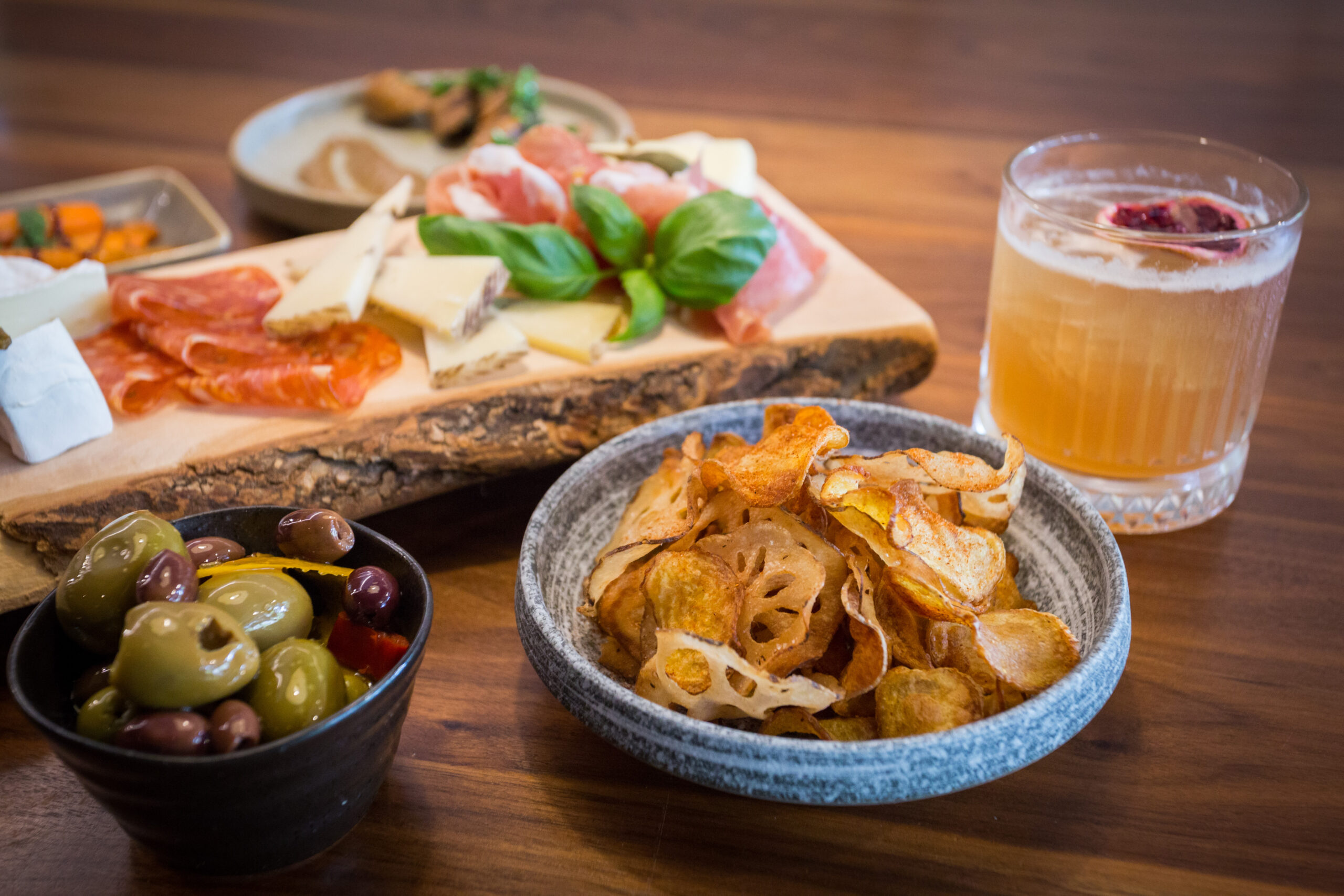 With the duck pappardelle, the braised meat falls apart into tendrils reminiscent of the smallest pieces of a good pulled pork. The broad and long but never thick pappardelle noodles are made in house and serve as the perfect delivery system for the somewhat slippery morsels of meat generously splayed across the dish. The cheesecake, on the other hand, makes a little less sense when you hear its name. I thought chef Gowe had misspoken when she announced its ingredients. Blue cheese in cheesecake? Why? However, it works, really works. Thanks to the seasonal fruit that tops the quirky cake, Gowe has found the ideal middle ground between sweet treat and cheese plate.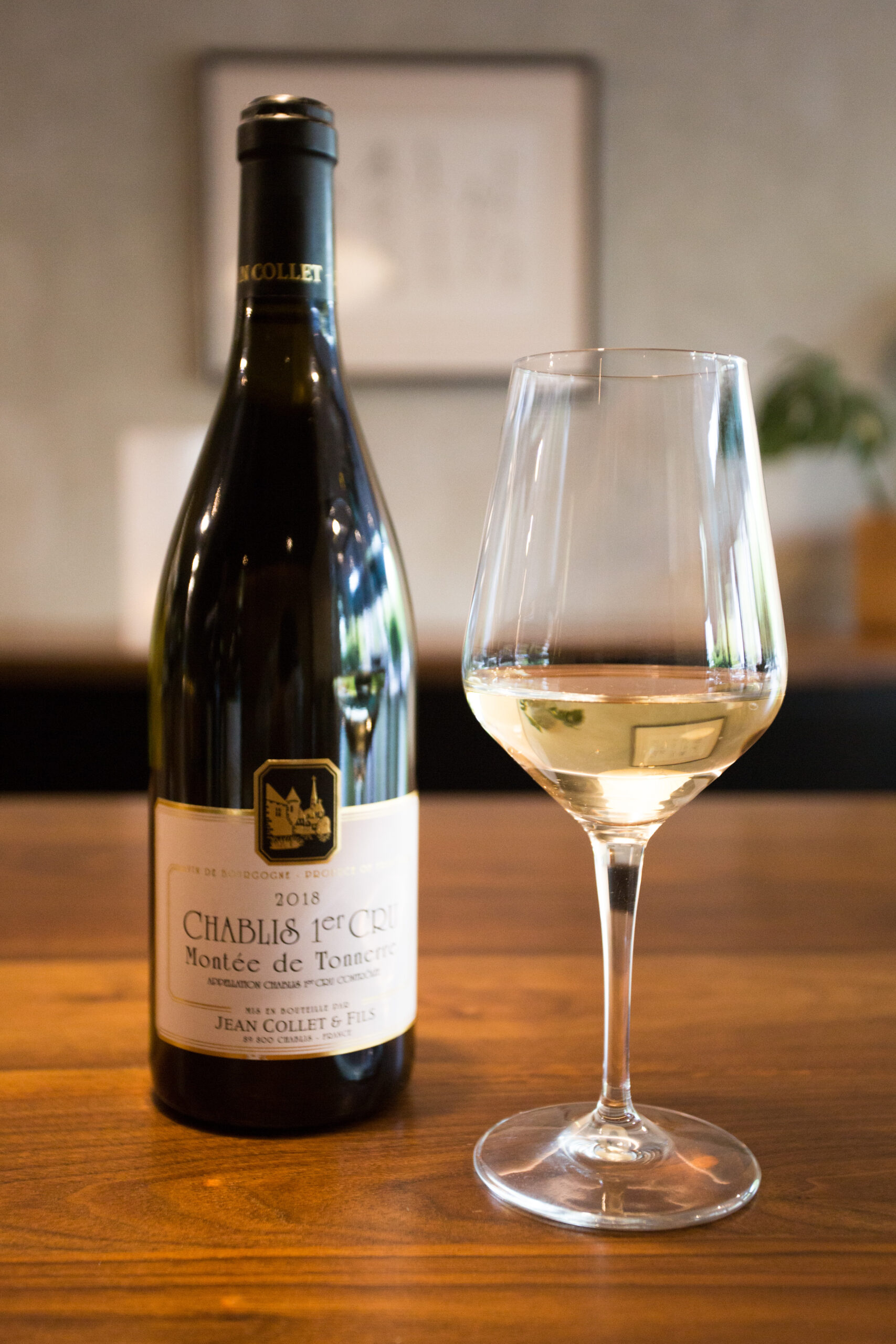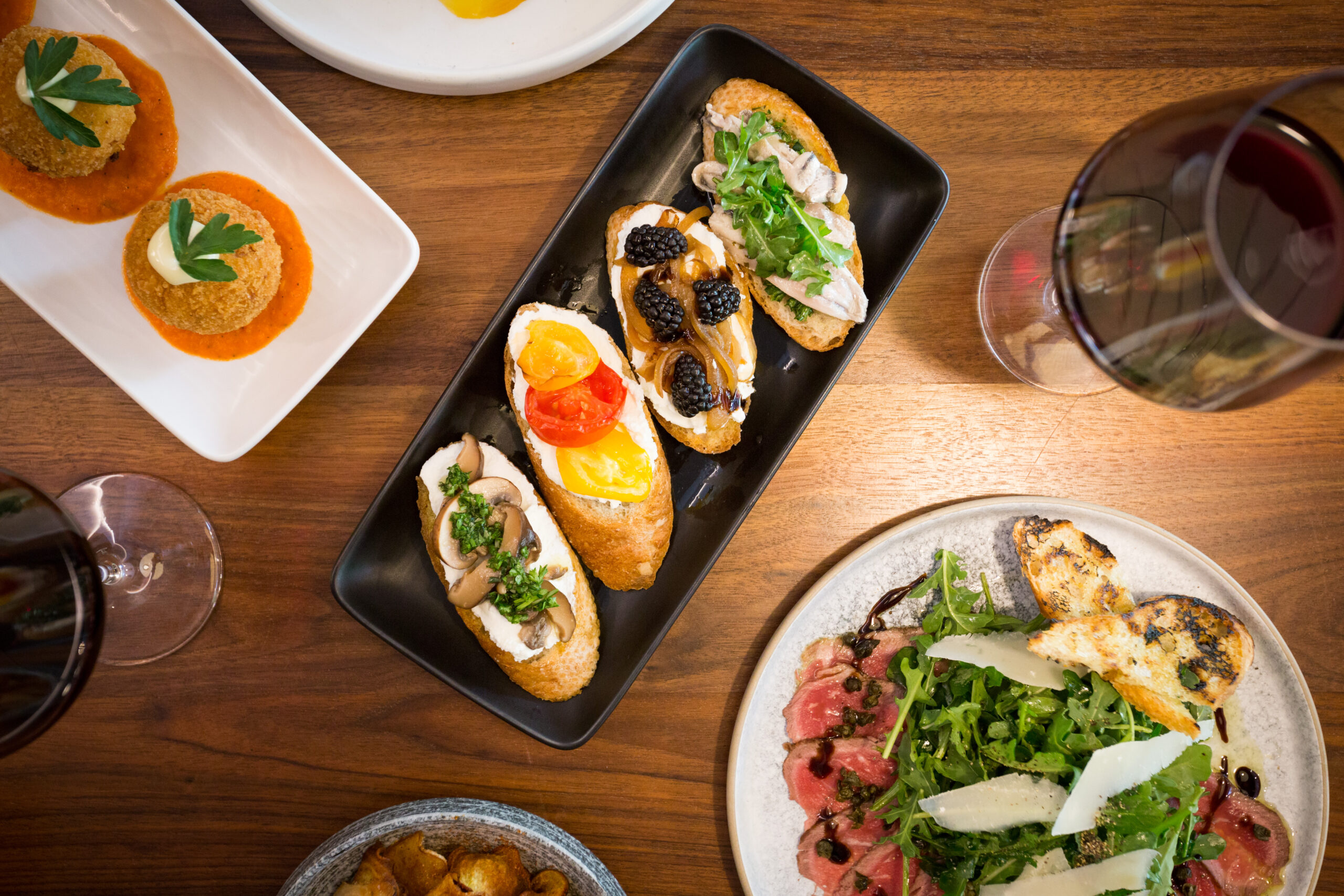 And 16 West's wine list doesn't disappoint. Wines from Okanagan stalwarts (Tantalus Vineyards, Kettle Valley Winery, Quail's Gate) are featured alongside relative newcomers (Winemaker's Cut). There is a tendency toward light and food-friendly wines—Germanic whites and pinot noir—and the team frequently mentions prices are kept purposely low to properly quench patrons' thirst. Some incredible wines will be had for not-to-be-missed deals.
16 West is now open at 140 16th Street West, North Vancouver.
Images courtesy of 16 West.