Golden Age Design Showcased at Design Miami/ Basel 2022
The playfulness of today's designers.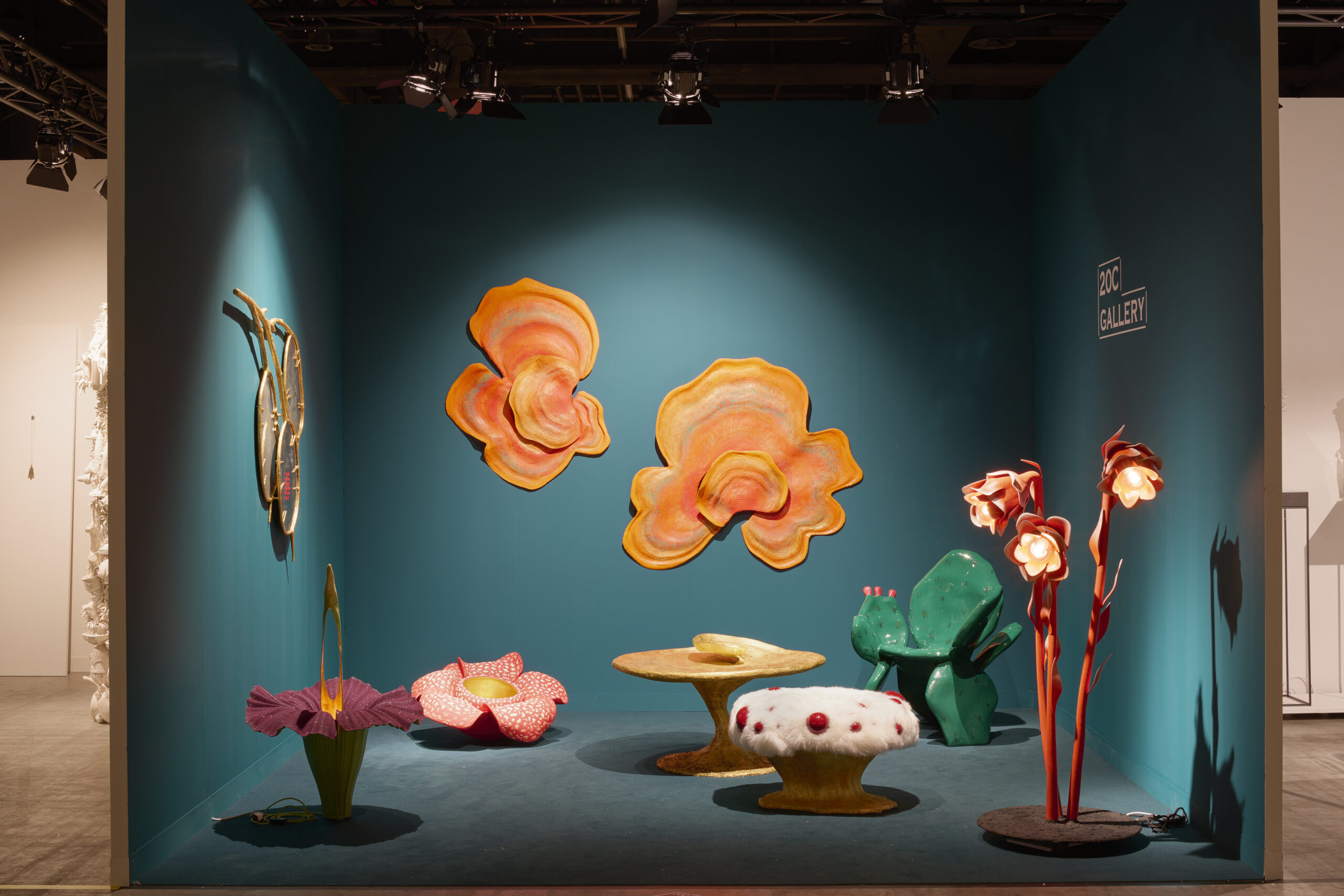 Call it surrealism, maximalism, exuberance, or '80s-inspired, whatever it is, it is in the air, and has already hit the mainstream. We see it in fashion and we see it in design. Floating around in the collective subconscious, we see influences of Gaetano Pesce, the Lalanne, Sottsass, and even Tony Duquette, in the playfulness and manual touches of today's designers.
Design Miami, the annual international design fair in Miami and Basel—and which will premiere in Paris this year—has appointed Maria Cristina Didero as its first curatorial director to oversee its three international events.
This year's curatorial theme, The Golden Age: Rooted in the Past, celebrates "hope for the future, lighting the path towards our highest aspirations. … The Golden Age could become a source of inspiration to imagine a brighter future for human beings and our planet."
NUVO has selected three highlights of golden age design showcased in June at Design Miami/ Basel 2022.
Kiki van Eijk, Netherlands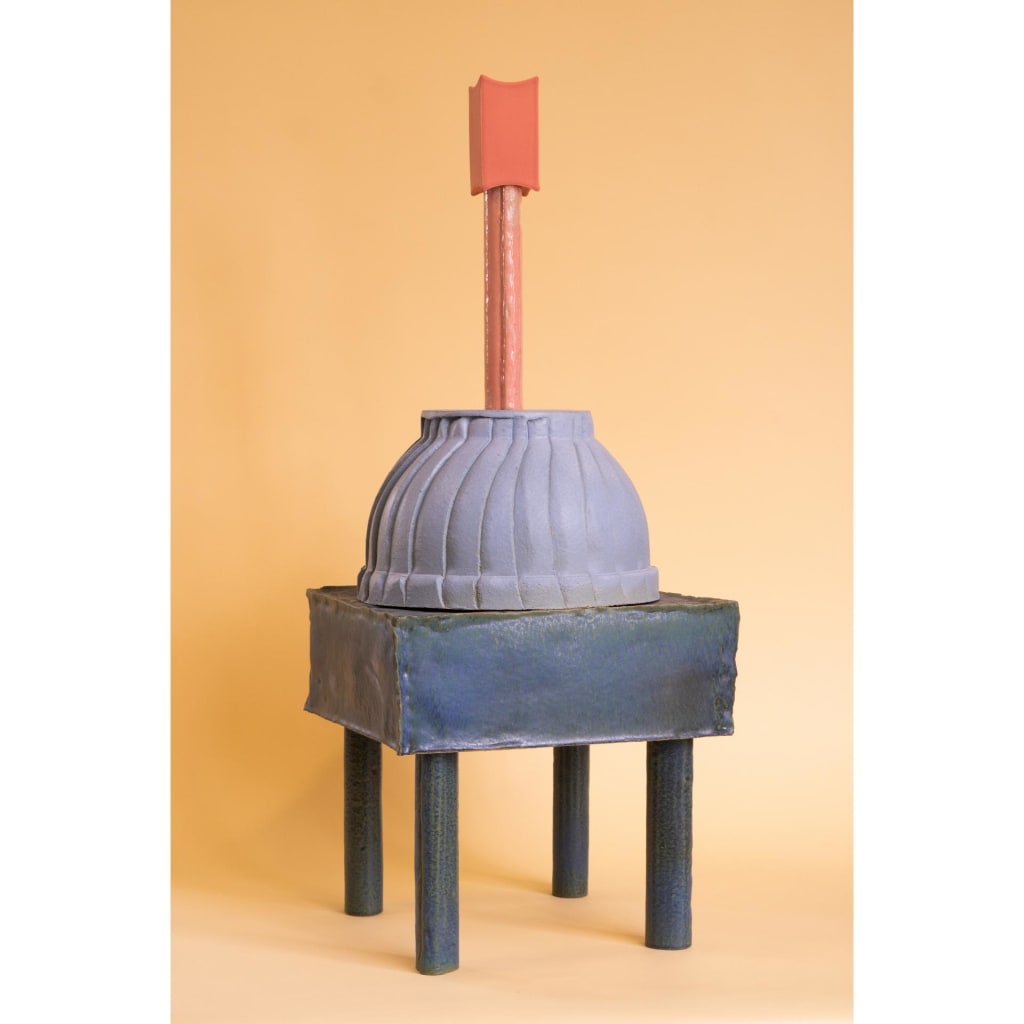 The Dutch designer and artist Kiki van Eijk showed Altar of Imagination, a collection of furniture, lighting, stoneware, and wall pieces, presented by Rademakers Gallery, Amsterdam. Using mirrors and small glazed stoneware slabs, the Design Academy Eindhoven grad assembles "wall stories." Modest in size, these objects have the dreamy, ephemeral feel of pieces of paper spread out in disarray in the midst of their being organized. Space Poetry, sculptural wood pieces covered in a rough mix of pigmented bio plastics and sand are, van Eijk says, "only suggestions of their physicality, objects that live in the between."
Van Eijk, who has collaborated with brands like Hermès, MOOOI, and Bisazza, has created a fluid Freeform lighting line, adapting an old Venetian glass technique used to make chandeliers. The floor version rises up like a cobra while Freeform Suspension twists and floats overhead. This family of LED lighting encased in ceramic reflects van Eijk's love for taking her time and observing nature in her yard.
Naihan Li, China
Shanghai's 20C Gallery presented Naihan Li, the former Ai Weiwei collaborator who made a splash a decade ago with her series The Crates, which was nominated by the Design Museum London for Design of the Year.
Where The Crates was all about function, her 100% All Natural series is gorgeously bizarre and lyrical. Inspired by flowers and fungi, some with significance to Chinese culture, these nine pieces may seem functional—but as is common in the surrealist tradition, function happily takes a backseat to form. The work was created via a combination of traditional craftsmanship and the latest technology. Digitally modelled, machine-sculpted, and reinforced by carbon fibre, Li's designs are then painstakingly inlaid with 24-karat gold leaf or lacquered according to an 8,000-year-old Chinese tradition. She also uses materials such as mother of pearl, sheepskin, and mirrors to create this trippy collection.
co/rizom / Austria
Based in Vienna, co/rizom is an NGO empowering mostly rural, relatively isolated artisans from countries including Albania, Bosnia, Georgia, Uzbekistan, and Nigeria. The organization bridges the gap between the artisans and the global marketplace, not least by participating in events like Design Miami/ Basel. It was founded in 2018 by three friends—Alina Serban, Andrei Georgescu, and Nadja Zerunian—who felt the collective draw to support the artisans whose work they loved.
At Design Miami/ Basel, Zerunian presented The Magic of Three, a set of gold-plated copper bowls, the largest 20 centimetres tall. The craftsman who made the bowls is Victor Clopotar, a Roma coppersmith whose talent, the co/rizom team says, "is phenomenal—not only his three-dimensional imagination but also his unconditional accuracy." For The Magic of Three, Clopotar edited his work, stripping its rustic elements with the help of Zerunian, who has done creative work for brands including Calvin Klein and Georg Jensen. Clopotar also recently launched a brand called VCR.