Sirena Marine Enchants Sailors All Over the World With Its Euphoria 68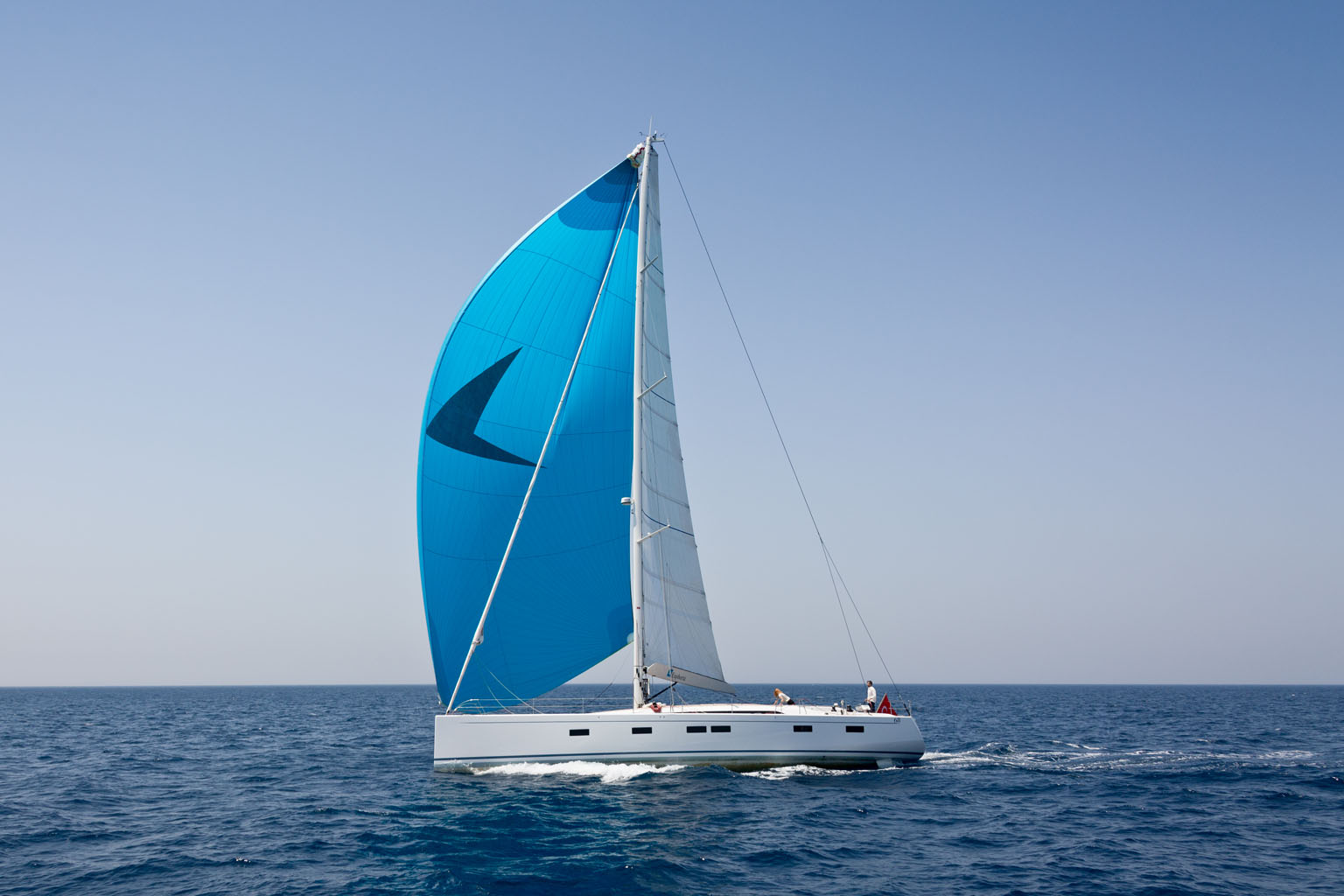 Sailing gets into a person's blood–it's a passion, a calling, a lust for adventure on the open sea. Free from the limitations of a finite fuel tank, sailing delivers a euphoric level of freedom. How appropriate then, that Sirena Marine continues to enchant sailors all over the world with its Euphoria 68.
Built for diehard yachters set on exploring the most remote corners of the world, the Euphoria 68 is built for the long haul with a unique structure specifically designed for the open ocean. In its official description of the yacht, Sirena notes that hull and structural components are "vacuum infused with vinyl-ester resin. Combinations of Bi-and-Unidirectional E-Glass and Carbon fibers are strategically positioned for strength vs. weight optimization." Or in plain English, the Euphoria 68 has a lightweight but strong and stiff hull that won't twist and flex when the going gets rough.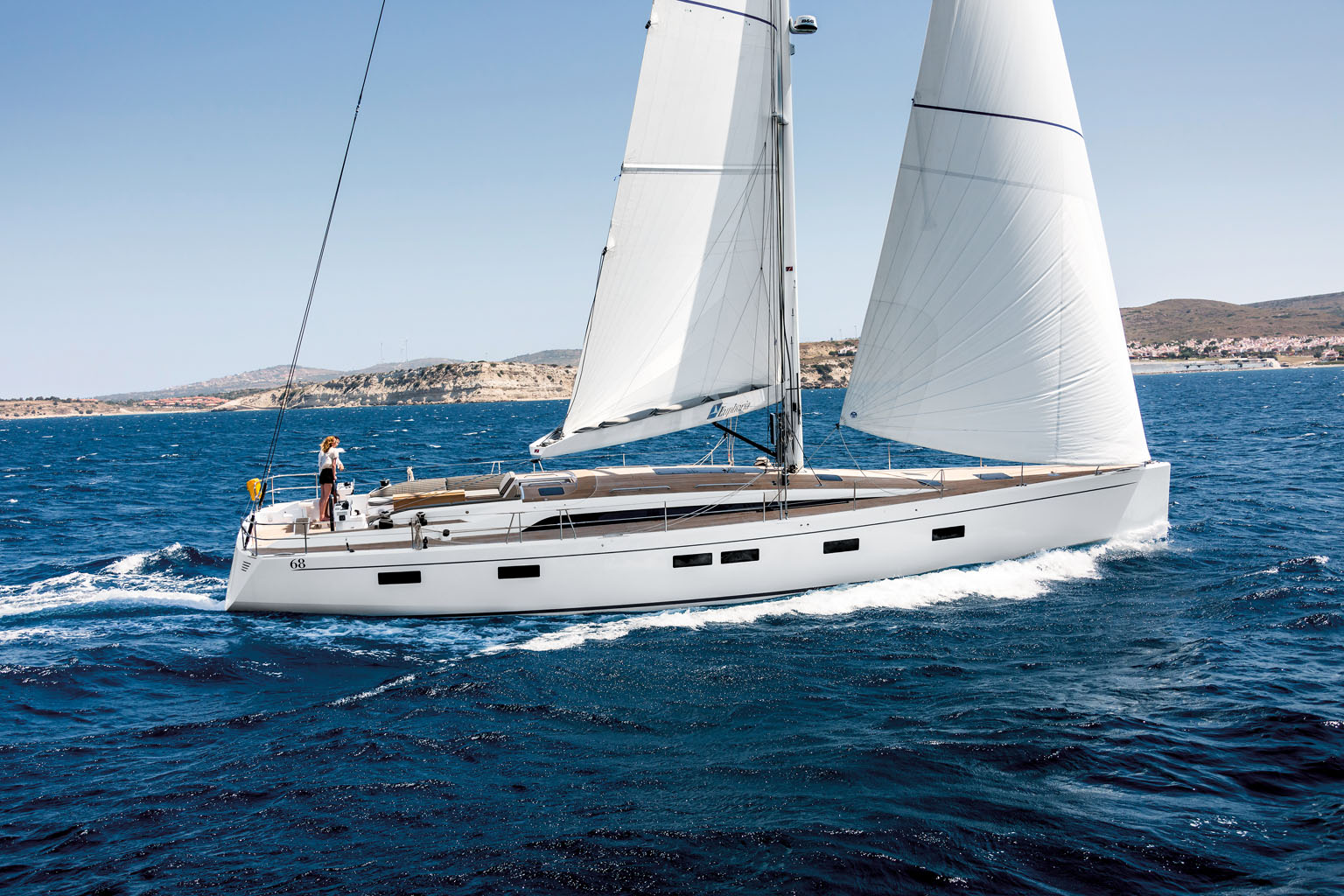 Plenty of boats boast a similarly seaworthy build. What sets the Euphoria 68 apart is that the yacht accomplishes this while simultaneously providing interior comfort and space. More than that, it affords livability, an important feature for long-range cruisers.
Stretching a hair over 21 metres in length, this yacht rides on a massive 5.8-metre beam, which contributes both to its seakeeping ability and its generous interior footprint.
Sirena offers the 68 in three basic layouts. Two feature a generous, 20-square-metre owner's suite aft and crew accommodation in the bow, while a third option positions the owner's suite up front. In each case, privacy is assured by positioning these two sleeping spaces on opposite ends of the galley and saloon. There's no fear of a midnight watch change interrupting one's sleep on this boat.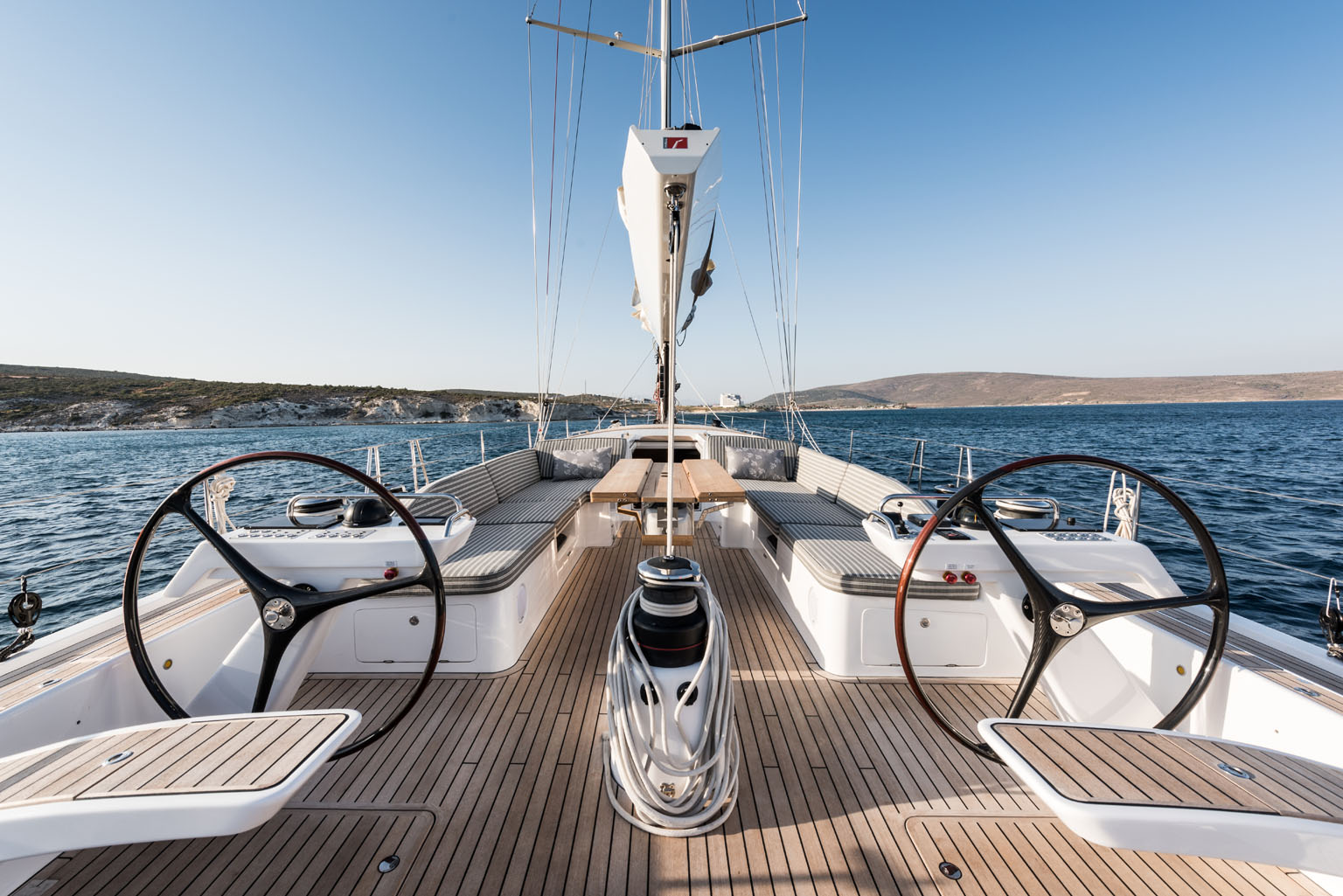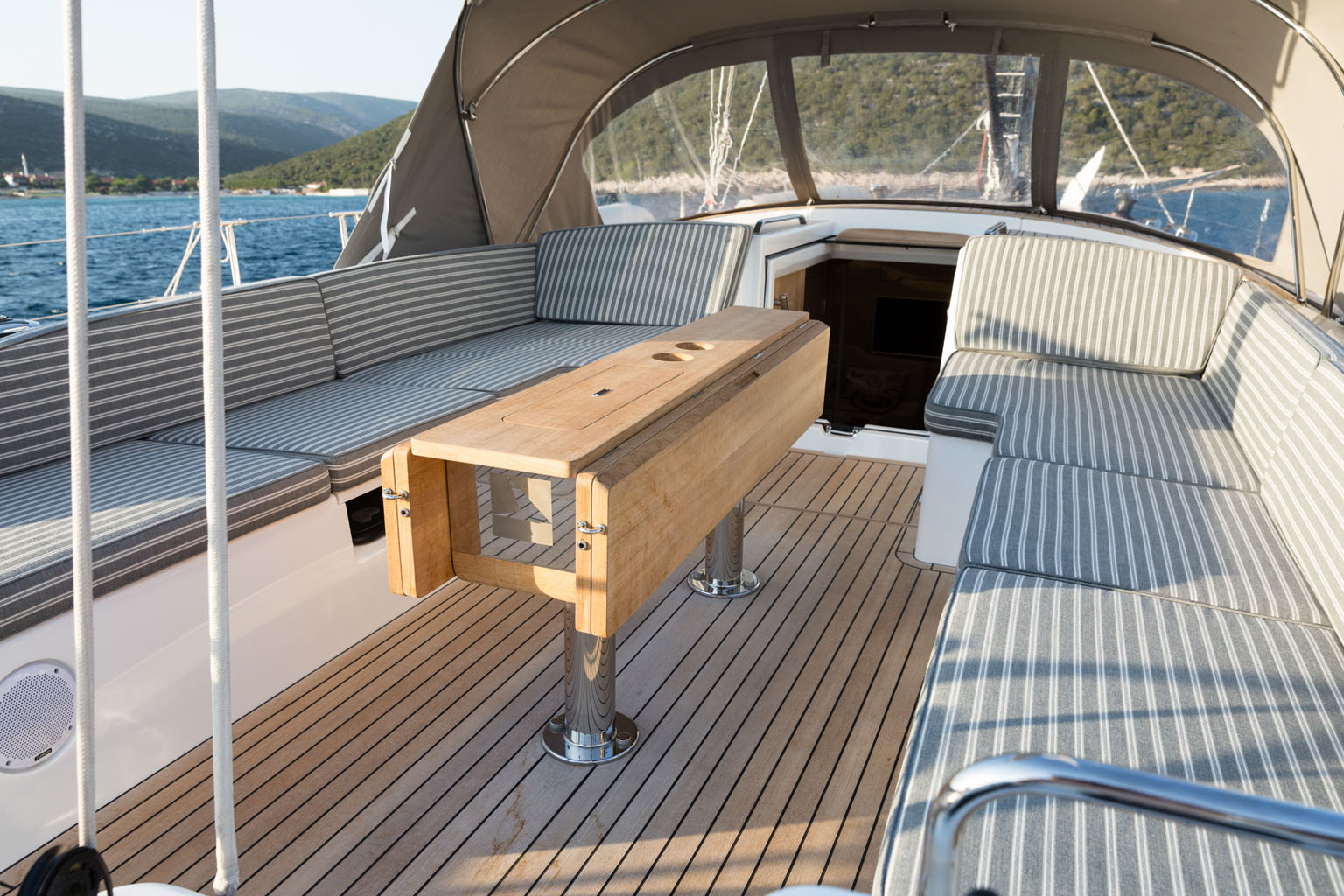 Regardless of the layout, the huge, 22-square-metre saloon is the real heart of this yacht. Multiple overhead hatches and side windows with venetian blinds, complemented by indirect LED lighting, flood the space with a soft light that is a welcome break after being on watch up on the main deck.
A well-equipped professional galley and a substantial dining space for six allow gourmet meals to be enjoyed in luxurious comfort. A retractable television on an electric lift, along with a Bose stereo, take care of evening entertainment.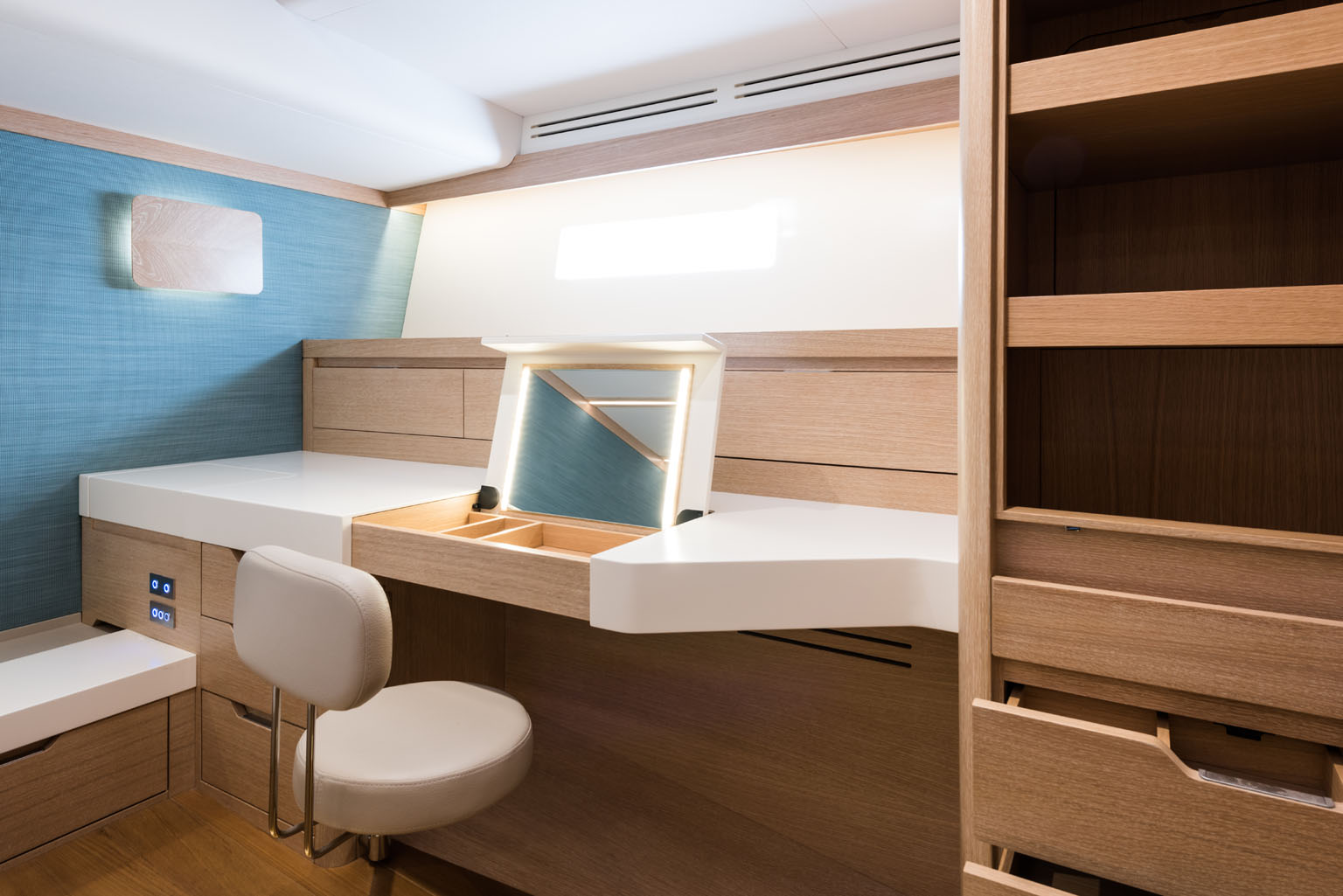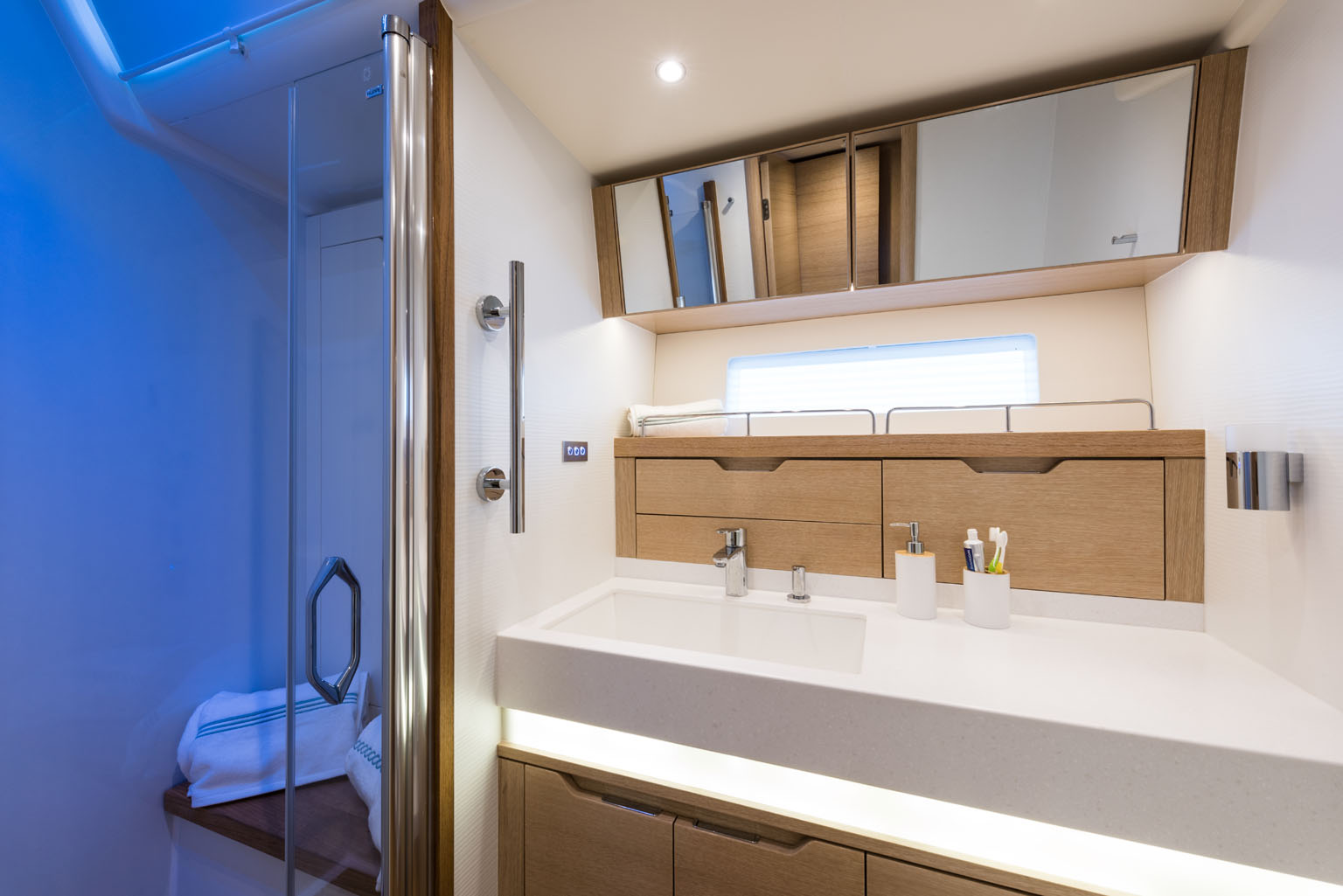 Created by Design Unlimited, the interior palette of light woods includes limed oak veneers and composite floorboards, bright wall and ceiling treatments, and natural fabrics throughout to create a fresh and calming space with a modern flair.
Stepping up onto the main deck, the cockpit design reflects the Euphoria 68's long-range cruising intentions. A spacious at a full 22 square metres, the space accommodates up to 10 people on bench seating that can double as chaise longues. The seating shares a folding teak table that allows the cockpit to be used for dining al fresco and enjoying 360-degree views. Far forward, there's plenty of space to unwind and lay out in the sun with a book and a glass of something cold and tasty.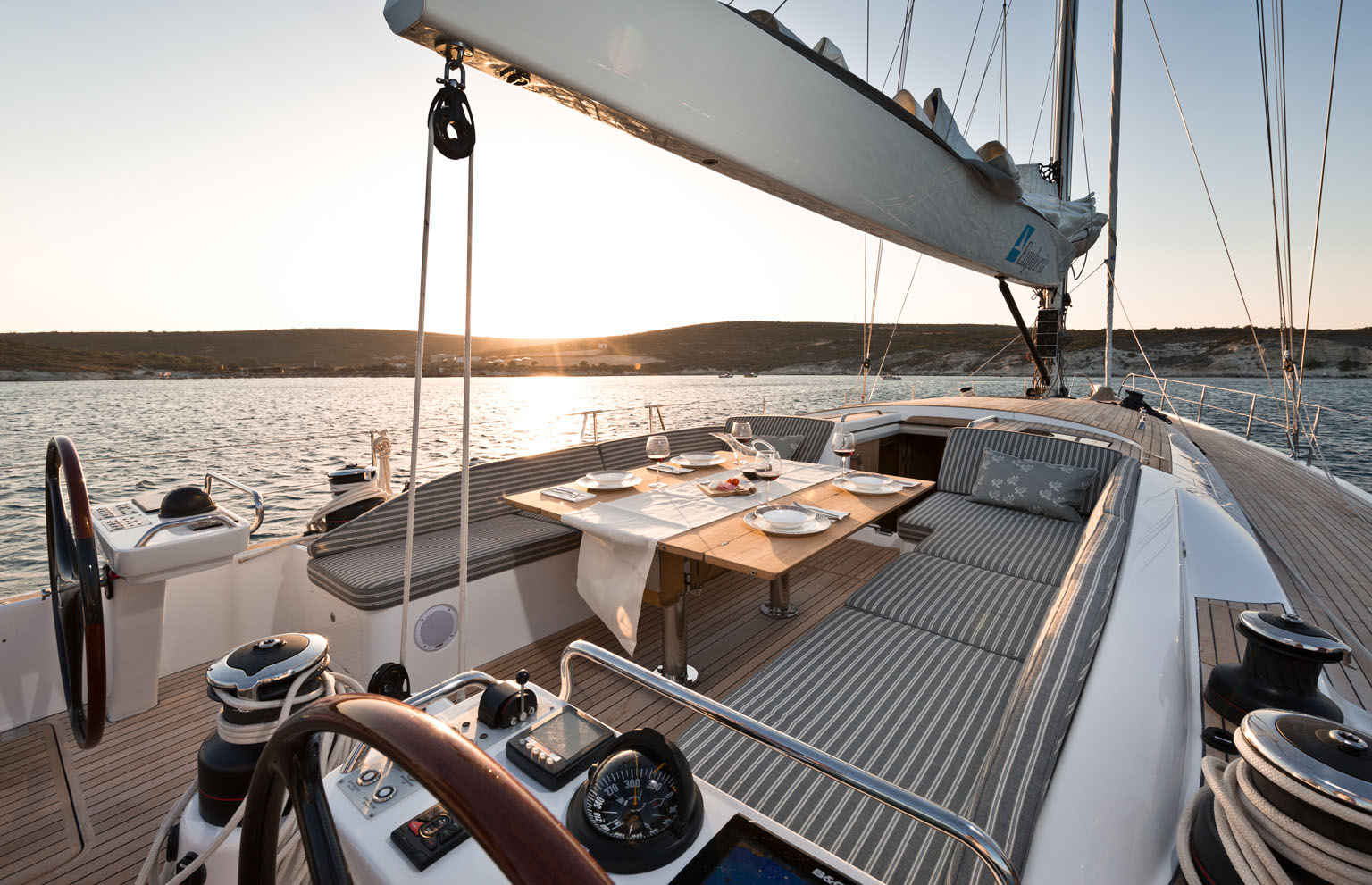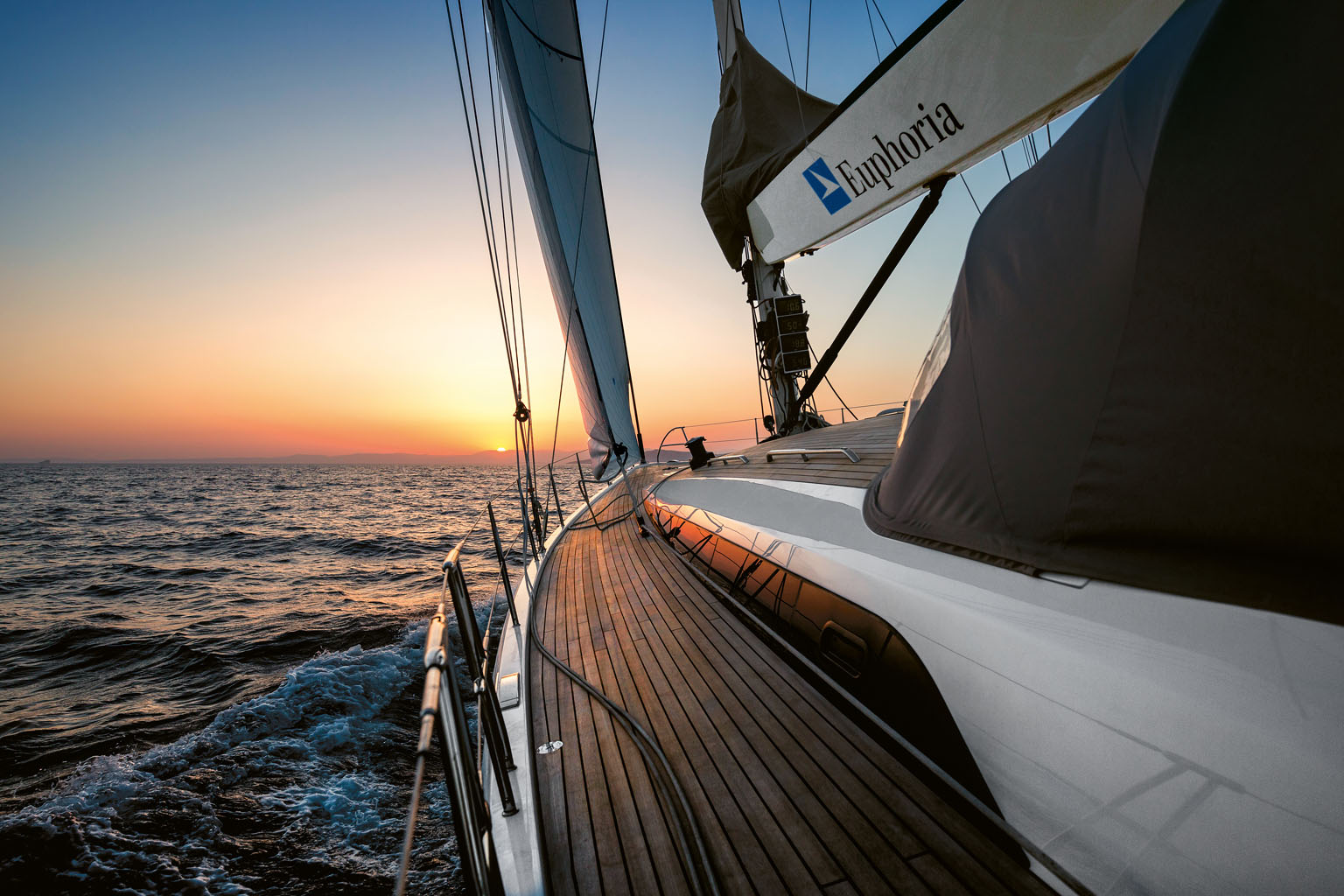 Twin carbon wheels integrate into the cockpit, with four adjacent winches allowing the helmsman to easily monitor lines and enjoy a more autonomous sailing experience. Twin rudders ensure complete control in any sea condition, either when heeled well over or manoeuvring in close quarters. Deck hatches fit flush when closed, not only contributing to the Euphoria 68's superclean lines but also providing the helm with an unobstructed view when underway. A Raymarine autopilot with P70 control is standard.
A carbon composite transom platform with a teak top operates on a hydraulic system to alternately provide direct access to the sea or to the massive, discreet lazarette, which is large enough to house a 2.6-metre tender.
For those who crave the open sea and exploring without limits, Sirena's magnificent boat might just be euphoria in its purest sense.