Lexxicon's New Album Sets Dancehall Beats to Isolation Anxieties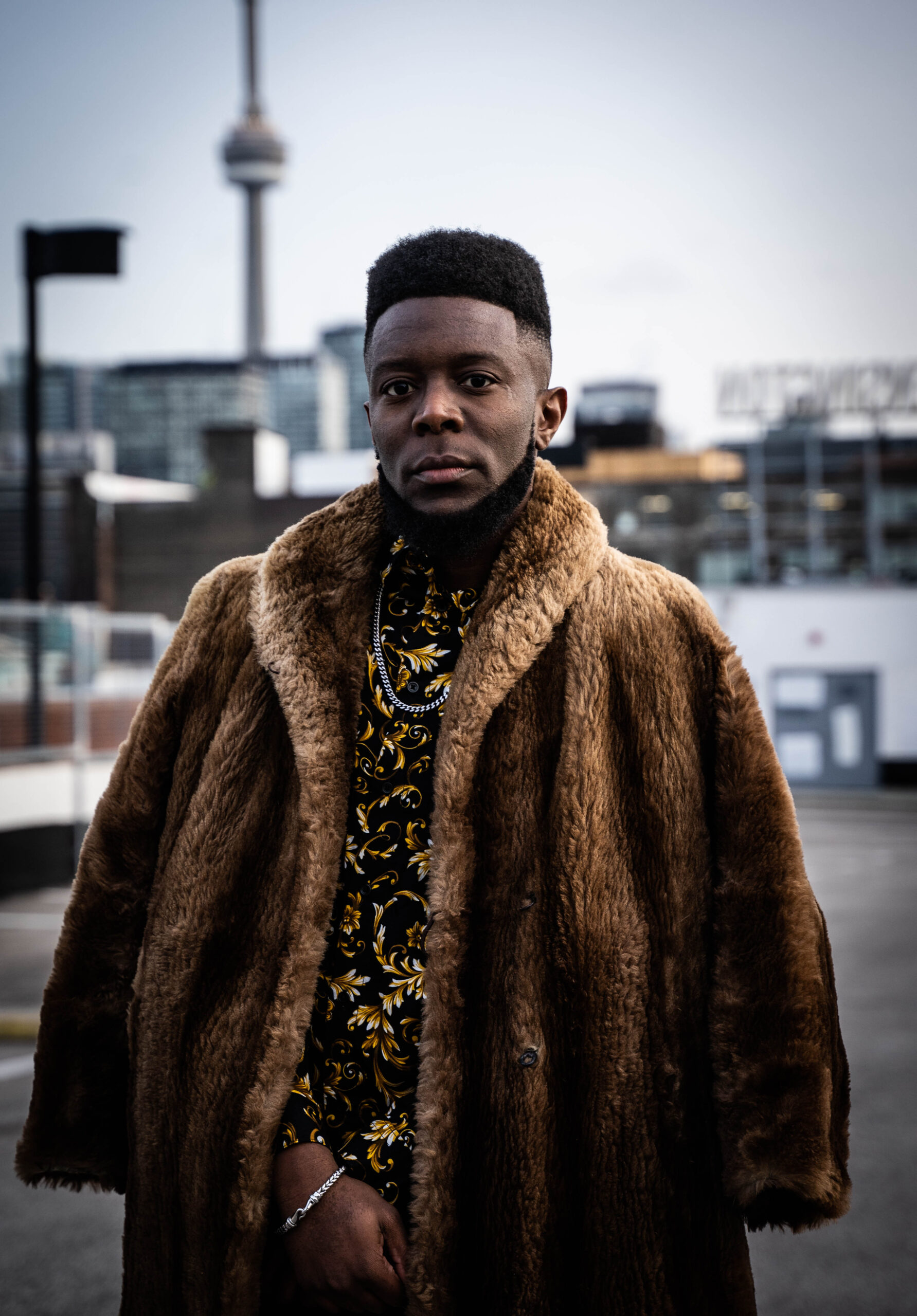 Jamaican Canadian artist Lexxicon's music shape-shifts with each release. Breaking the mould of structured genre, Lexxicon's sound—which melds hip-hop and R&B with reggae and dancehall beats—is an amalgamation of his personality and origins. Rather than being tied to one specific genre, "it's more about the sound and the feeling and what people connect with," says the Toronto-based musician.
Born in Jamaica, and having lived in New York, and Birmingham, England, before settling in Toronto, Lexxicon takes bits and pieces of his past and transforms it into sound and energy. His musical influences include Jamaican dancehall icons like Vybz Kartel and Popcaan, fused with what he calls the "New York confidence."
His latest project, Tropical R&B, which releases August 14, is a continuation of his kaleidoscopic musicality. Featuring R&B-heavy melodies paired with infectiously upbeat dancehall rhythms, it lives up to its name. "The main influence is R&B, but there are underlying tones of patois from Jamaica, a lot of Caribbean and Latin influences all mixed and mashed together with my perspective," he says of the album's sound.
High-tempo and vibrant sonics are contrasted with deeply human lyrics, which allude to quiet moments of introspection inspired by Lexxicon's experience in isolation at the beginning of the pandemic. "There was just a lot happening at the same time," he says of his mental health. The album, which he put together in three weeks with Ontario-based producer Eber, is a response to the loneliness and anxiety of isolation. It's about "looking for paradise, looking for something better, looking for a situation where you don't have all this negativity going on and you can bring some hope and relief," he says.
He details the complex emotions referenced in the song "I Don't Deserve You" as an example. It was inspired by loved ones who supported him through dark times. "[The song is] more for those who have family or friends or even partners that give you that unconditional love and support when you need it. They're there for you, they love you for who you are, all your different aspects, they give you that love everyone wished they had and not everyone gets," he explains. "Sometimes when you receive that, you don't really know how to react to it, especially if it's not something that you've had before. Sometimes you might feel a little undeserving, as if you may not be worthy."
Lexxicon's music makes room for complexity while still bursting with energy. Though a live show with lots of dancing would be the optimal place to engage with the album, the next best place for audiences to listen to Tropical R&B would be in their bedroom "with a set of nice speakers with a bit of bass and do a little one-two-one at home, have a little Caribana in their bed, and I think that will be perfect," laughs the artist.
_________
Never miss a story. Sign up for NUVO's weekly newsletter, here.