Kohala Coast Residence by de Reus Architects
This house, designed by de Reus Architects with Philpotts Interiors, is a great example of taking modernism and making it fit into its environment instead of imposing forms developed elsewhere. It is a regionalism that shows the potential for architecture situated in place, with an eye toward the historical and local context. Except, of course, the architects have managed that here without sacrificing the comfort and luxury a 10,000-square-foot home demands.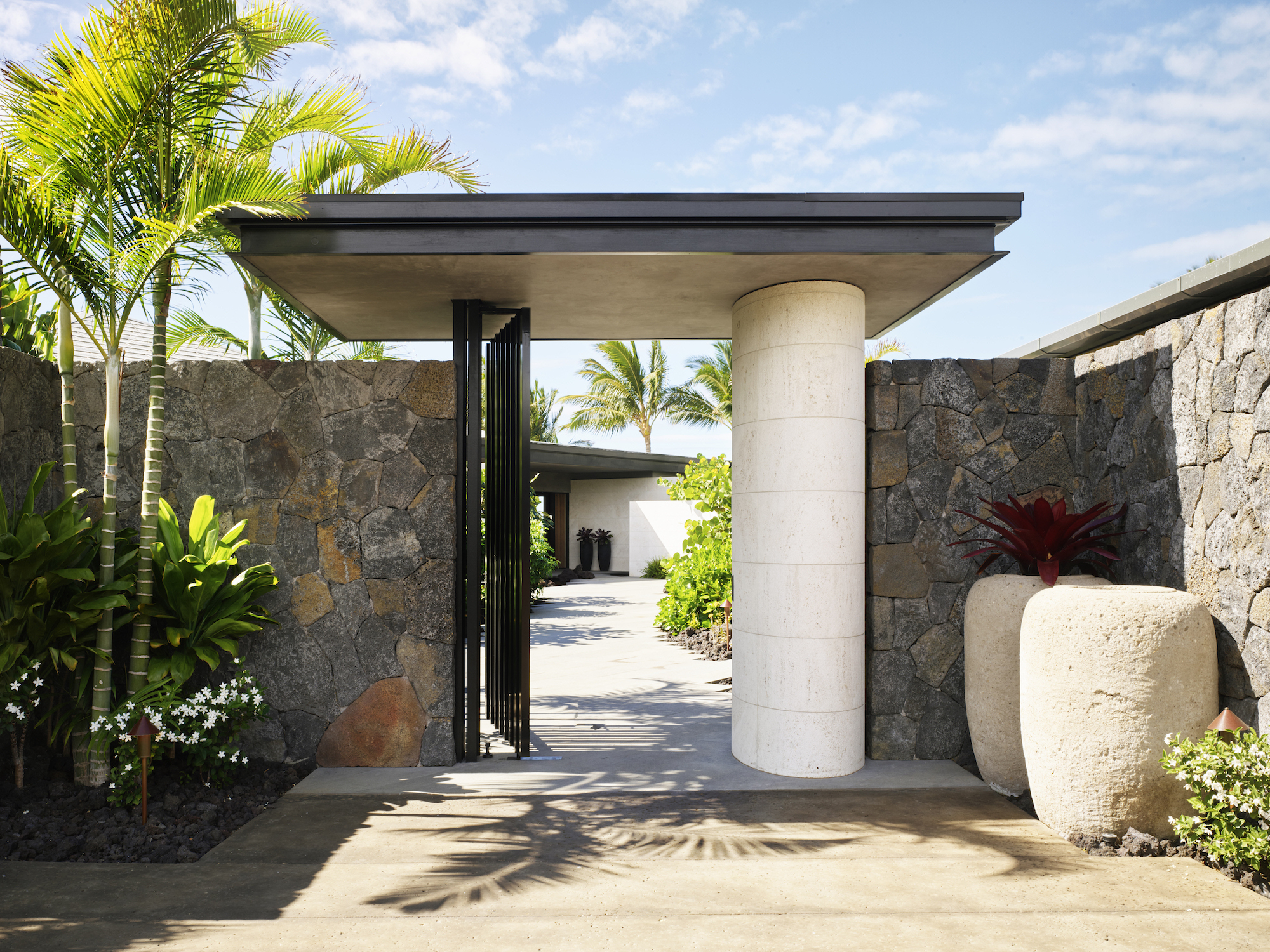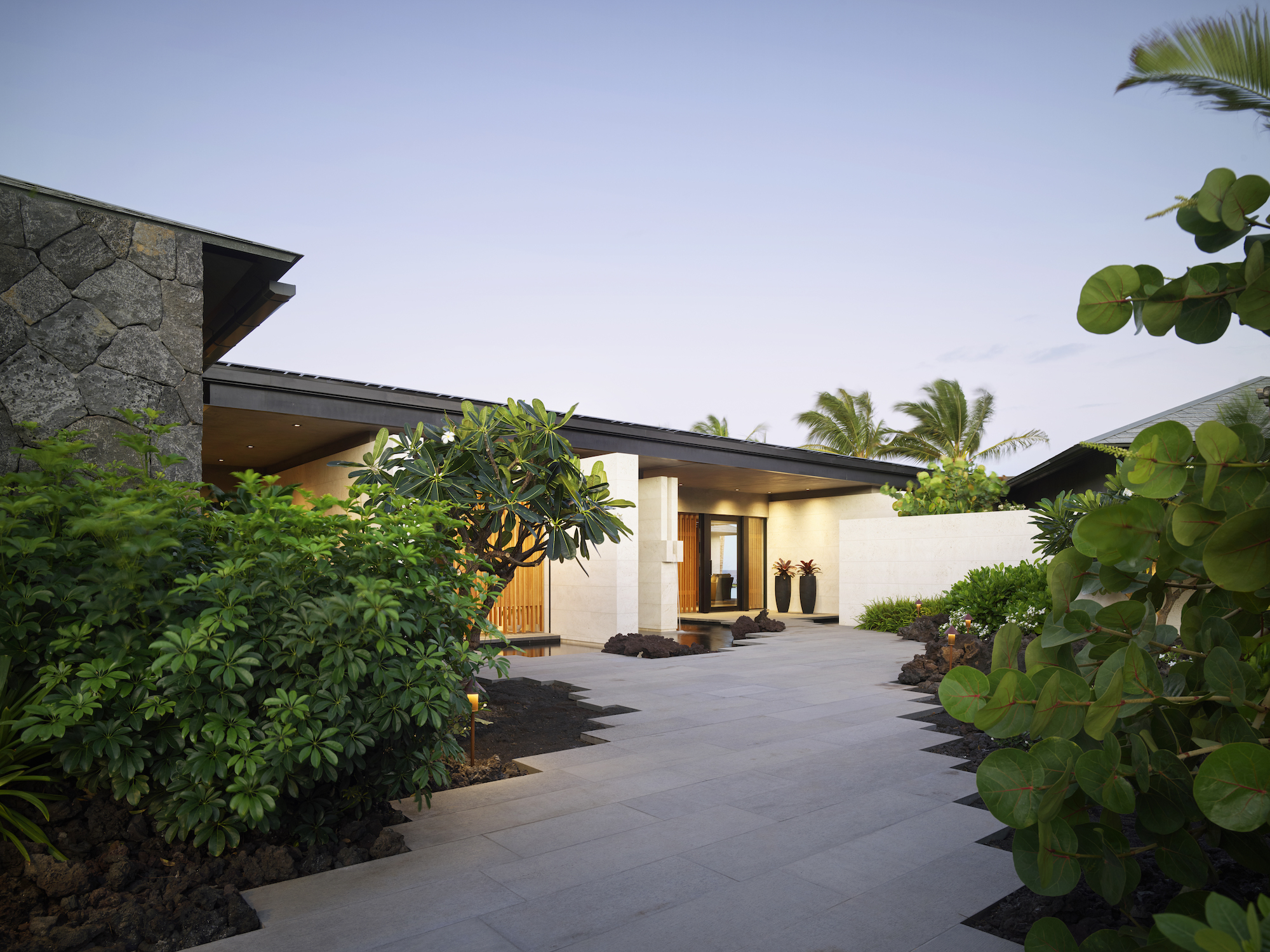 Kohala Coast Residence sits alongside a lava flow that is more than two centuries old, on the leeward coast of the big island of Hawaii. Instead of a pure ocean view, the home sits at an angle so that one can look at the dramatic way the land meets the sea, indicative of a respect for the in-between spaces and fade-outs carried through in the home with its series of interlocking "hales" or pavilions.
In this design, the team, led by principal Mark de Reus, was influenced by the Japanese concept of ma or void, whereby the lack of structure in certain places provokes visitors to contemplate the relationships of material, people, and everything in between that constitute the total economy of the home.
Upon entering the property, visitors pass through a gated pavilion supported by a single white column that declares a theme: the gate passes through a wall of stone. The exterior material palette includes anodized aluminum and painted steel columns, along with concrete. The hipped roofs face outward, adding to the open concept, while connecting roofs are flat and covered with solar arrays. Reflecting pools dot the property, drawing lines of sight between pavilions and complementing the aesthetic, which the architects call "tropical minimalism."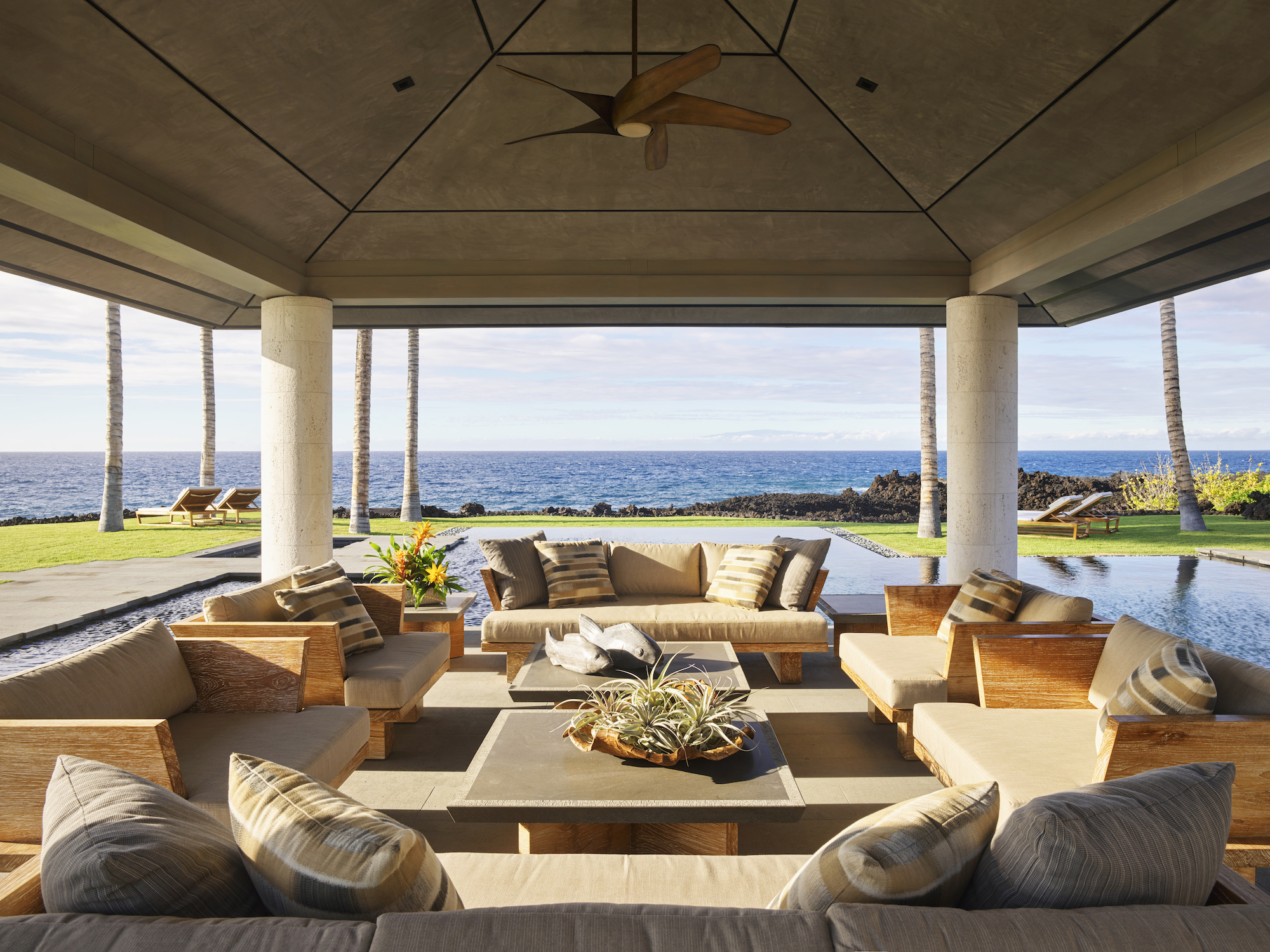 While the outdoor areas are ornate with strong materials, the inside is soft and flowing. The property is divided into one larger, interconnected hale and a slightly separated guest hale. The interiors throughout continue the strong Japanese and island influences with stone and teak floors as well as airy white-oak ceilings that fan out spectacularly from the tall central peak of the pavilions. Sliding louvred screens throughout provide privacy and do some remarkable things with the light.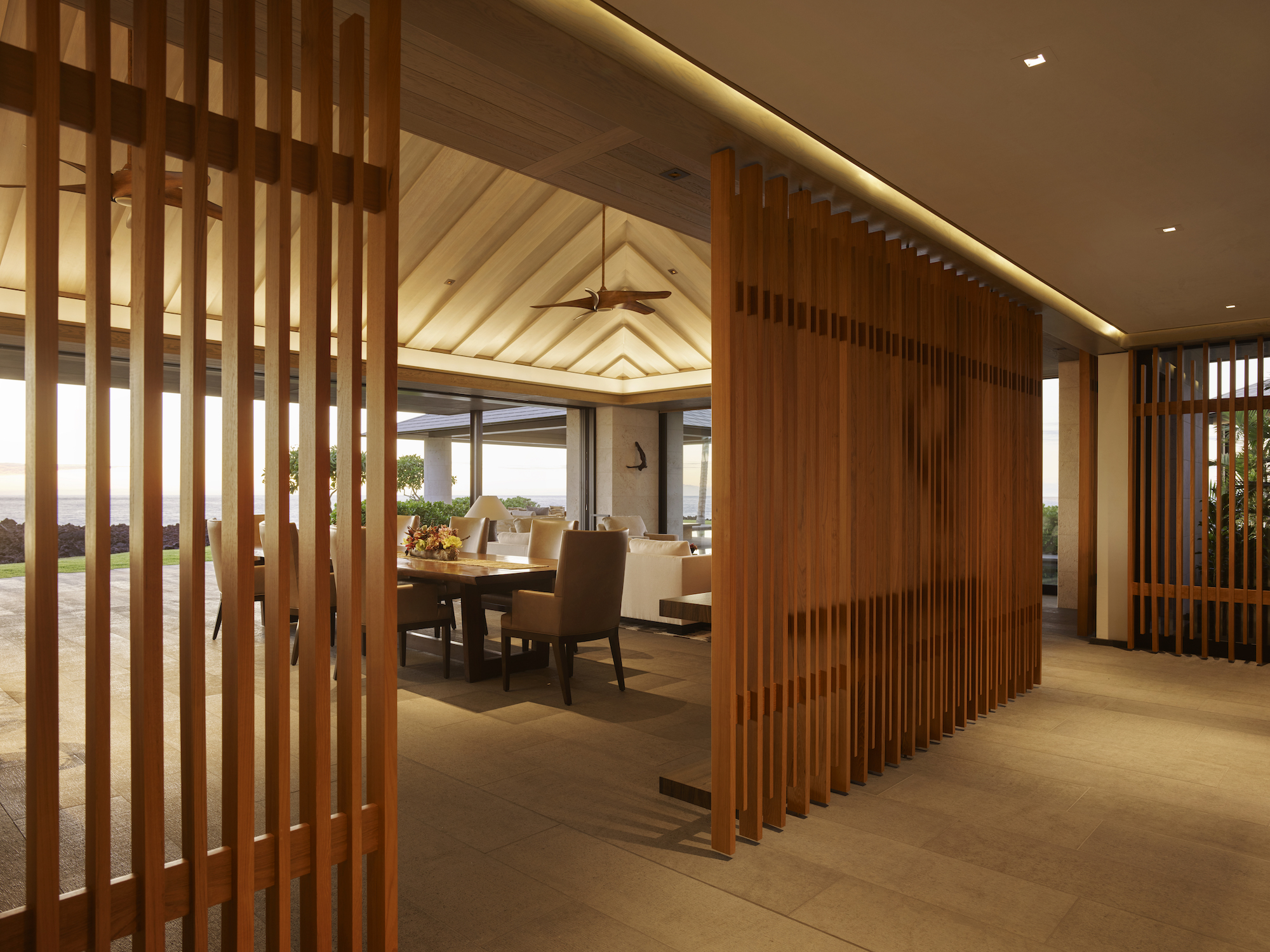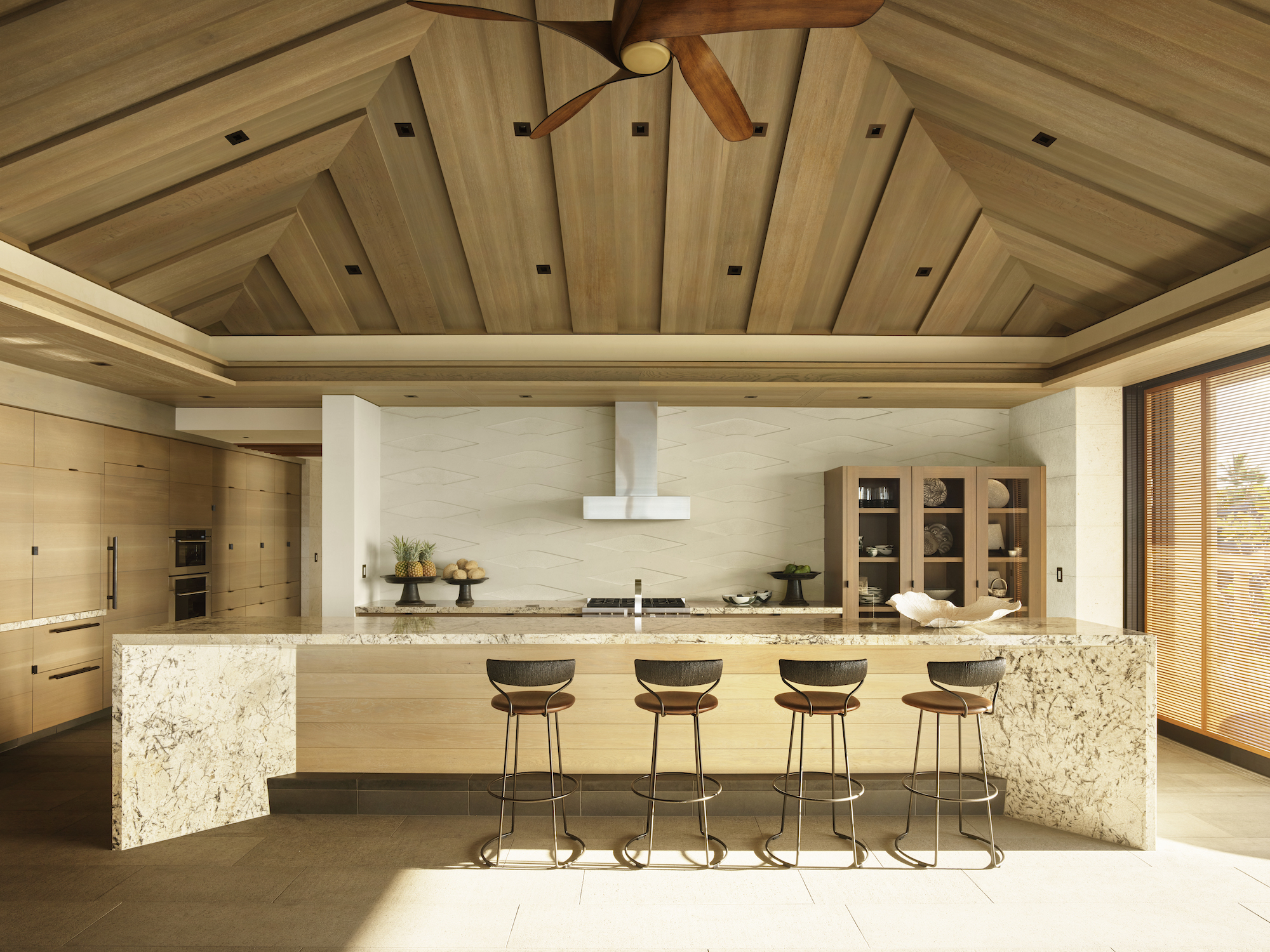 One of the most striking aspects of the interior is the slabs of carved Calcutta marble in the master bathroom, creating a shower wall that presides over a free-standing tub and can be opened up to the outdoors.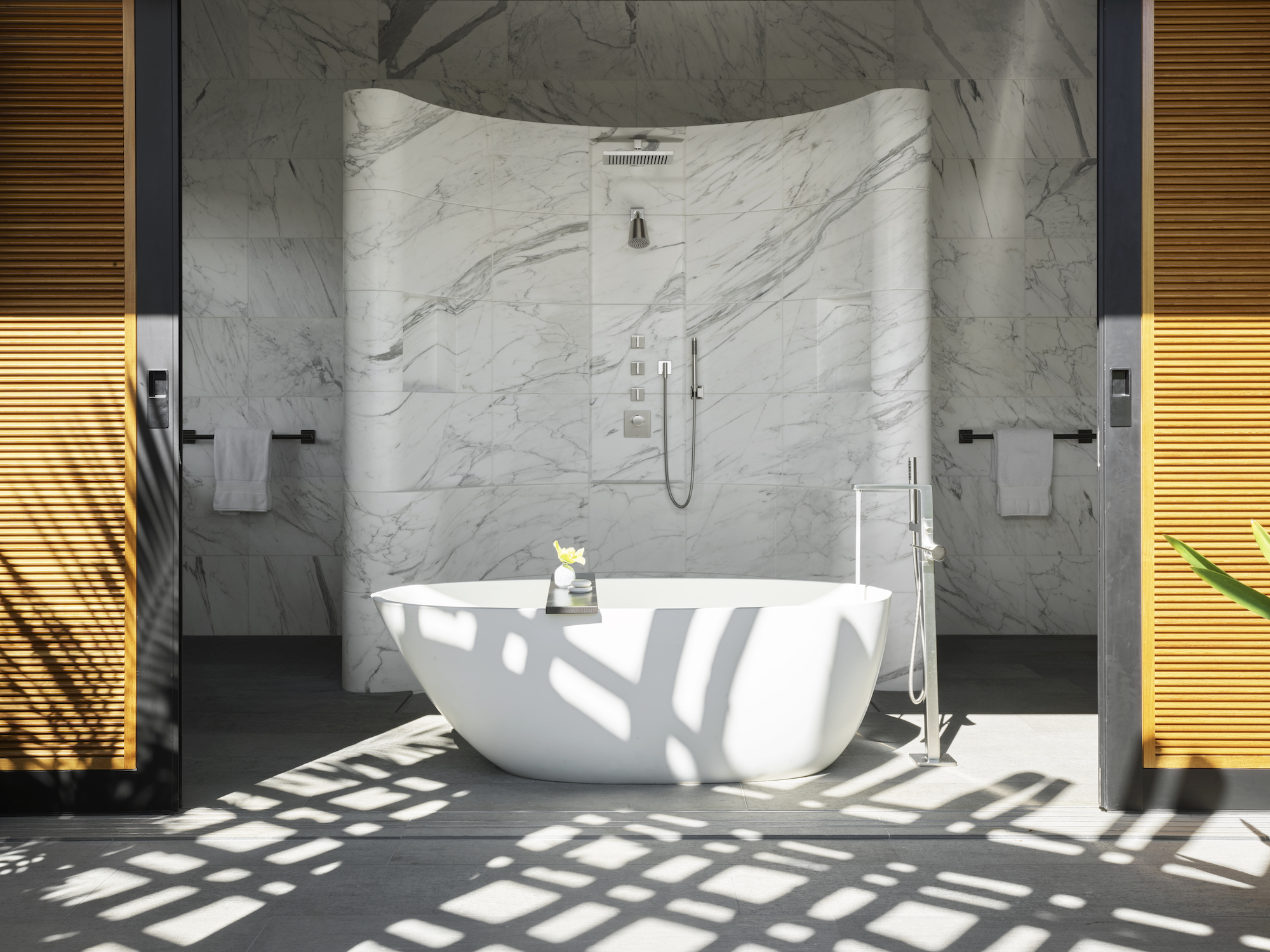 Granite countertops, wood carvings from Bali, and low-key fabrics and wood furniture make this home the ultimate relaxation spot—but not an inactive one! The house's sequential nature, its sculptural conception, provoke constant thought about the design and lead the visitor through its stone and wood hales, wondering with the sea, and the ancient drifts of lava.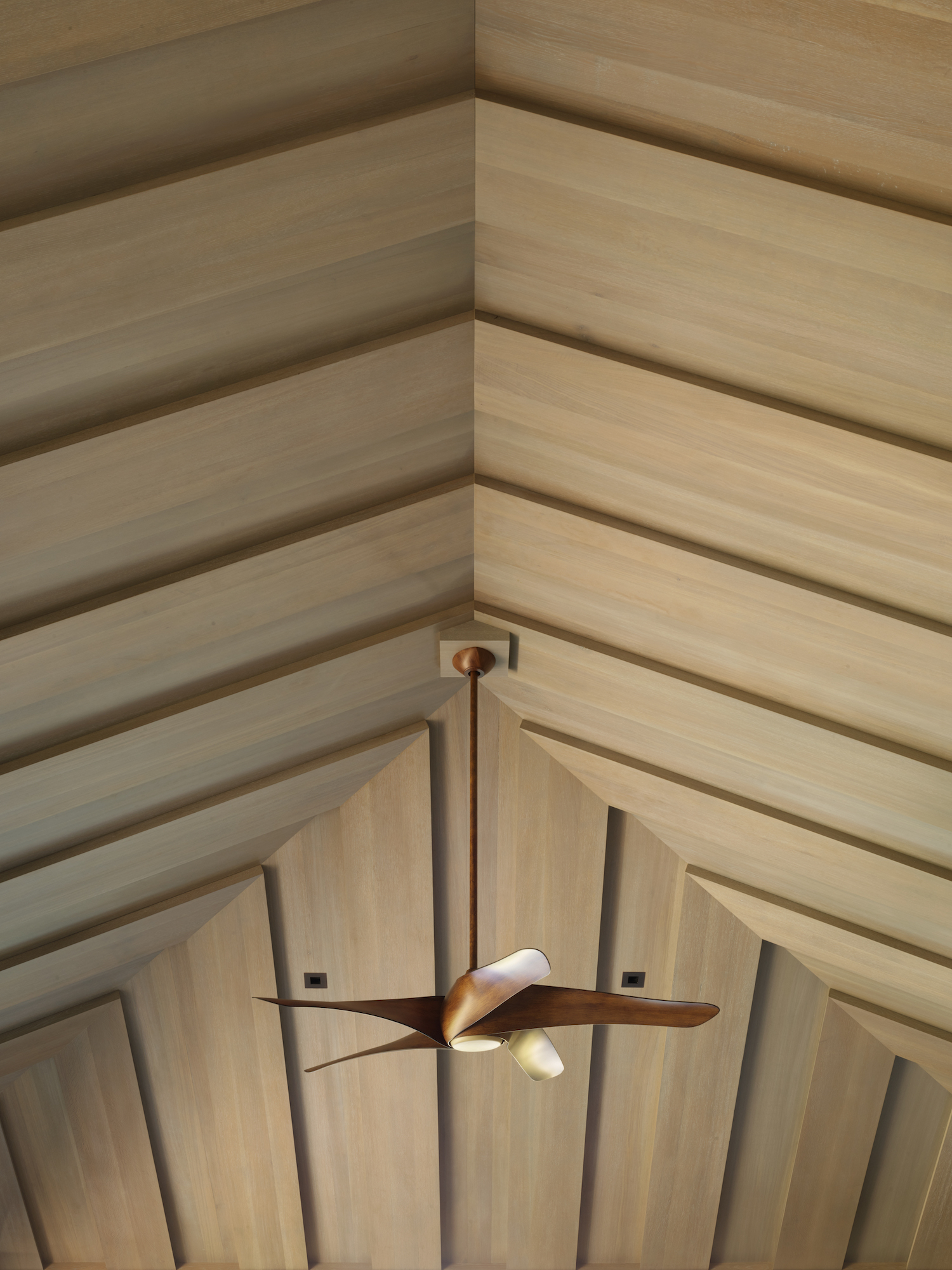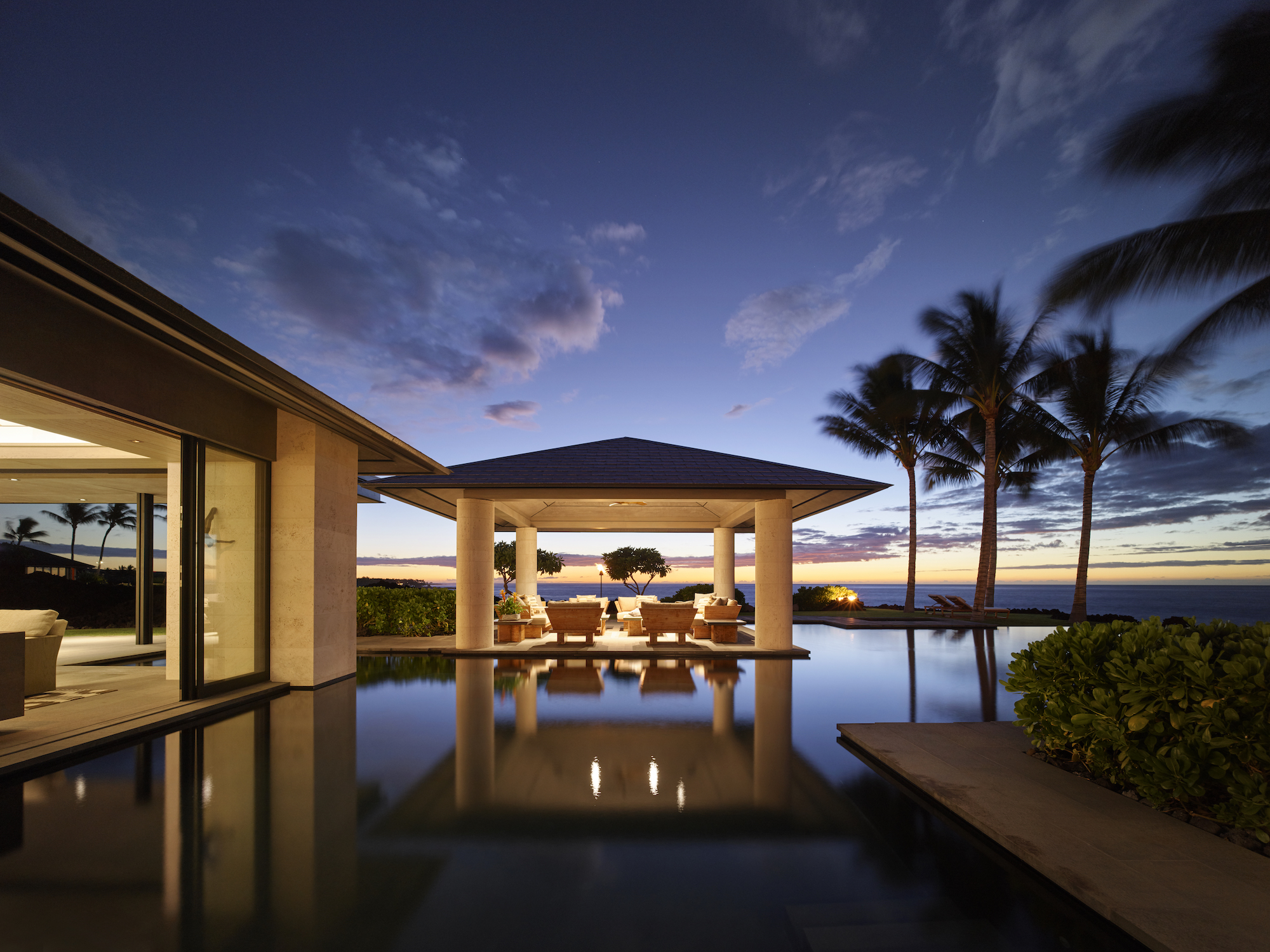 Photography by Matthew Millman. 
Part of our Home of the Week series. Read more HERE.