Jenni Lessard Cultivates Creativity in Indigenous Cuisine at Wanuskewin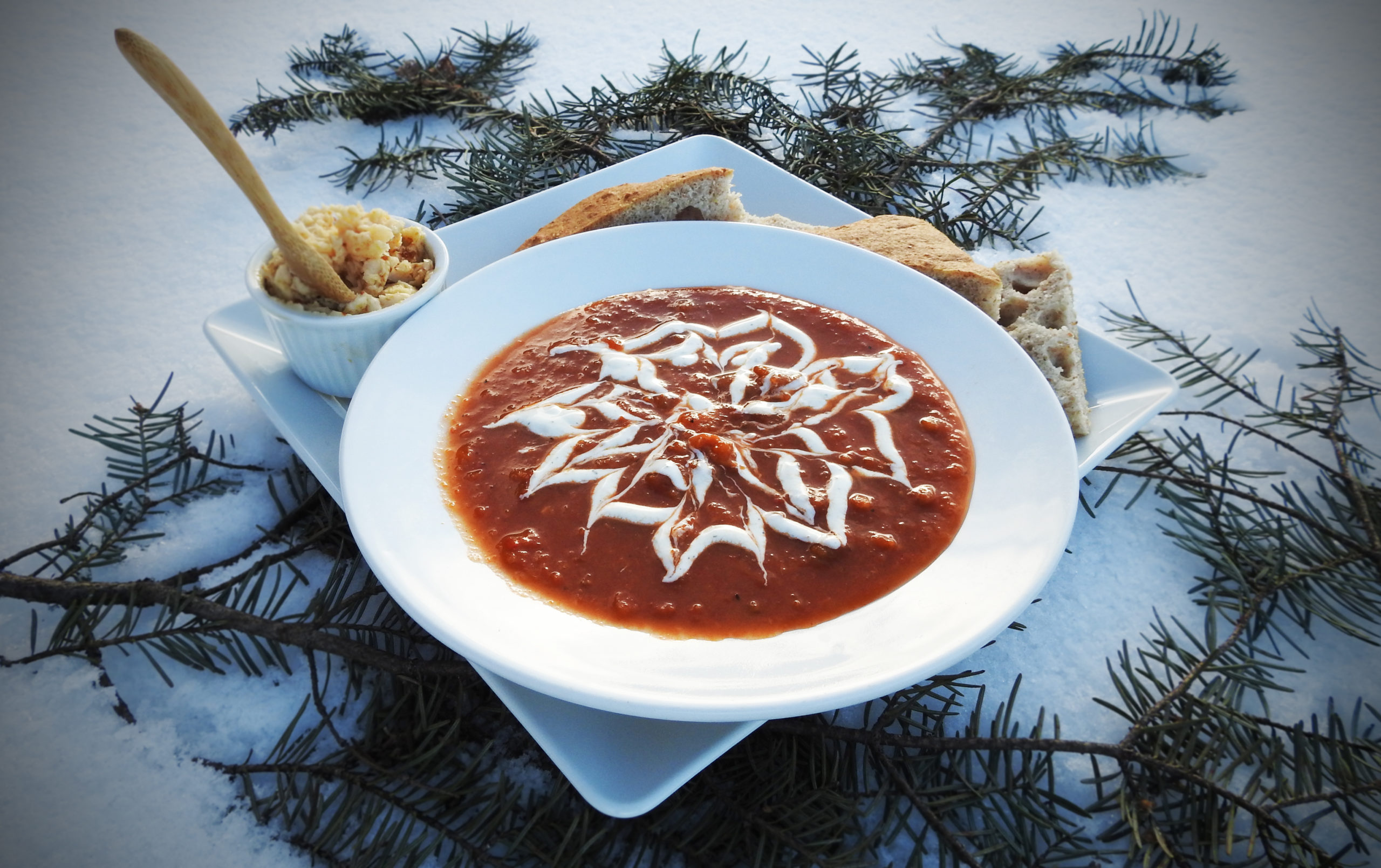 At age four, dressed up in her uncle's chef hat for Halloween, Jenni Lessard already knew she wanted to be a chef. She fondly recalls carrying around a cast iron pan, flipping a real pancake in it, and exclaiming, "I'm a chef!" when people opened the door.
Today, Lessard is the first female executive chef at Wanuskewin Heritage Park Authority, a centre just outside of Saskatoon that fosters education and respect for the land based on Indigenous culture, heritage, and arts. Wanuskewin is also on Canada's tentative list for becoming a UNESCO World Heritage Site, a first for Saskatchewan.
At Wanuskewin, Lessard combines her Métis heritage and her passion for local and foraged ingredients to create delicious cuisine for the centre's restaurant, events, and catering services.
"My goal at Wanuskewin is to provide Indigenous cuisine, but not Indigenous cuisine that's stuck in time. I want it to be what was, what is, and what could be in the future," she says. "I'm really spiking the menu with local and foraged ingredients from within a 50-kilometre radius."
Lessard's introduction to eating local came from her upbringing in northern Saskatchewan, 10 kilometres from La Ronge.
"We lived in a cabin right by a lake and it had no TV reception. So for fun, I picked berries and cooked," she recalls.
Creativity and entrepreneurial spirit are two things Lessard has an abundance of. When she was 14, she served tiny hamburgers out of a trailer at the La Ronge airport with a friend, calling the operation Flight Delight. She also worked summers at her uncle's fruit stand in B.C.
"Sometimes I would spend my last $10 on a Bon Appétit magazine," she says, laughing. "I consider that a major part of my training."
With no formal training, she turned her passion into a career through her first business, New Ground Cafe, in Birch Hills, Saskatchewan. It was there that she developed her golden flax bannock recipe, which is still the one she uses to this day at Wanuskewin.
After operating the café for several years, Lessard moved to Saskatoon in 2012 and launched her catering business, Chef Jenni Cuisine. "Those years were a blur," she says of the 90-hour working weeks. During that time, she also began working with Wanuskewin on its Han Wi Moon Dinner series, an outdoor dinner that uses foraged ingredients. When Wanuskewin's executive chef took another opportunity, Lessard got a call and says it was a natural fit.
"Our burger has a caramelized onion and sage topping, and we're doing a chokecherry vinaigrette for our house salad," she explains. "I hope I can bring some of that joy that I experience when I'm out there harvesting into the dishes I'm creating. I want the food to be very evocative of place and landscape, so people are coming away with a mouthful of flavour of what this land is."
With a love for local, Lessard savours the opportunity to talk to people about what they're eating and where it came from, which she says adds a whole level of appreciation to the meal.
"There's something really special, sacred even, about making transactions with people that grow and produce your food," she notes.
As Wanuskewin's first female executive chef, she's also keen to elevate and encourage other female chefs, hoping to increase the number of women in top positions in the culinary industry. She was named one of Canada's 10 Next Top Chefs by the Globe and Mail in 2019, and she also loves being active in the community, serving as the secretary for the board of the Indigenous Culinary Association of Nations.
"From a girl that grew up in northern Saskatchewan, to being an executive chef of a future UNESCO World Heritage Site, and cooking with the ingredients that I grew up surrounded by, it's kind of surreal. I feel really honoured to be able to do this."
________
Never miss a story. Sign up for NUVO's weekly newsletter here.