4 Manitoba Microvacations to Dream About
Weekends are entirely too short. Luckily, we have a solution. Tacking on a day here and a day there suddenly transforms those precious 48 hours into something of a bona fide break. We're calling them microvacations and have four fabulous Manitoba options all lined up. While we may not be able to travel now, look forward to these in-Canada getaways for the next time you hit the road.
Riding Mountain National Park
Where to Stay: They're cozy. They're chic. And they're right on the main drag in Wasagaming, the only town inside Riding Mountain National Park. Lakehouse has 15 rooms, each with warm wood accents, buffalo-check upholstery, and Nespresso coffee makers. Not to mention the outdoor hot tub. There's also an on-site restaurant, coffee bar, and ice cream shop.
What to Do: Outdoor pursuits are highly recommended inside the park. Grey Owl Trail, named for Brit Archie Belaney who took on an Indigenous identity (not so good) and spread the word about the importance of conservation to audiences beyond Canada (good) after spending time in Riding Mountain National Park. His cabin still stands at the end of the trail, offering visitors a glimpse into his life in the park. It's a 17-kilometre round trip that will take at least four hours, so take water and snacks in your backpack.
Where to Eat: The aroma of freshly baked cinnamon buns means you're getting close to Whitehouse Bakery, an important institution in this town. Your hardest decision of the day may be deciding which flavour—maple, cream cheese, or regular—but know that you simply can't go wrong with any choice. Get in line, grab a coffee, and leave with half a dozen warm buns.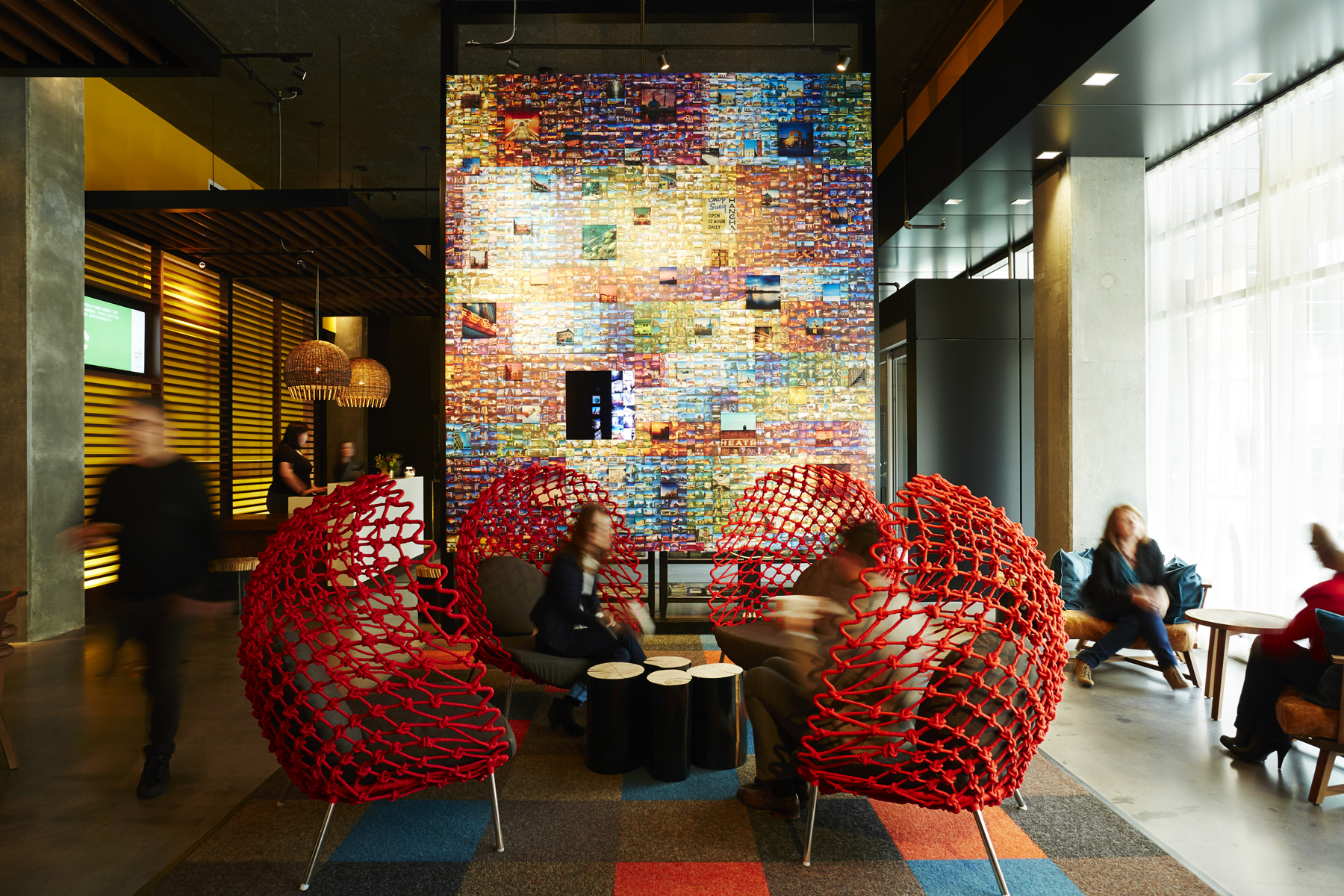 Winnipeg
Where to Stay: The location of the Alt Hotel Winnipeg just doesn't get any better. Directly across from Bell MTS Place and a short walk to Winnipeg's historic Exchange District, this modern hotel gives travellers everything they want and nothing they don't need. Amenities include a table for work, multiple outlets for devices, hooks in the bathroom, flexible check-out, and a 24-hour gym.
What to Do: Find the perfect blend of indoor and outdoor attractions at the Forks. Manitoba Theatre for Young People and the Children's Museum are there, along with the Riverwalk that offers sweeping views of Winnipeg's waterways. Johnston Terminal and the Forks Market feature abundant shops and restaurants to make your day complete.
Where to Eat: You need not travel far from your hotel to push your taste buds into overdrive. The Merchant Kitchen serves Latin- and Asian-inspired street food, like a chart-topping Korean fried chicken served with garlic chili sauce and soy syrup. Cocktails are equally intriguing, like the Moroccan Vesper featuring gin, vodka, Cynar, honey syrup, lemon, and a cardamom-infused lillet.
Hecla Island
Where to Stay: Unexpected luxury awaits at Lakeview Hecla Resort with spacious rooms (some pet friendly) and deep, deep soaking tubs. There's also a restaurant, golf course, and the posh Salka Spa, where twinkling chandeliers guide visitors to a lavender and milk hydrotherapy session or the Escape to Black Island massage.
What to Do: Hiking trails range from the four-kilometre cabin loop near the campground to the much more immersive 22-kilometre Black Wolf Trail. Birders will love the Pine to Prairie International Birding Trail. It starts at Grassy Narrows Marsh, near the causeway that leads to the island, and offers an opportunity to catch a glimpse of a great grey owl, American three-toed woodpecker, and the striking Blackburnian warbler.
Where to Eat: Grab a seat on the Lighthouse Inn's patio at Gull Harbour Marina, order the pickerel tacos and a local brew, and watch the sailboats ply the channel between the mainland and Black Island.
Churchill
Where to Stay: It's everything your northern accommodations should be—a log cabin made from timber reclaimed from a fire in the boreal forest, a massive stone fireplace, and windows recycled from an 1800s Hudson's Bay trading post. Lazy Bear Lodge is all about warm and cozy—with Wi-Fi and an espresso bar.
What to Do: Polar bears, beluga whales, Northern Lights, rare birds that nest nowhere else, blazing fireweed for the perfect Instagram backdrop, migrating caribou, a helicopter tour to a shipwreck, a visit to an 18th-century stone fort, and sleeping in a lodge on the tundra—pick your season and your passion to make the most of your visit to Churchill.
Where to Eat: The Tundra Inn Pub offers a unique, regional take on home cooking with favourites that include the bison burger, wild boar bangers and mash, elk meatloaf, and vegetarian Borealis Burger. The pub lights up after dinner with flowing pints, open mic nights, and live music.
________
Never miss a story. Sign up for NUVO's weekly newsletter here.