Inside the Novogratz' Colourful Country House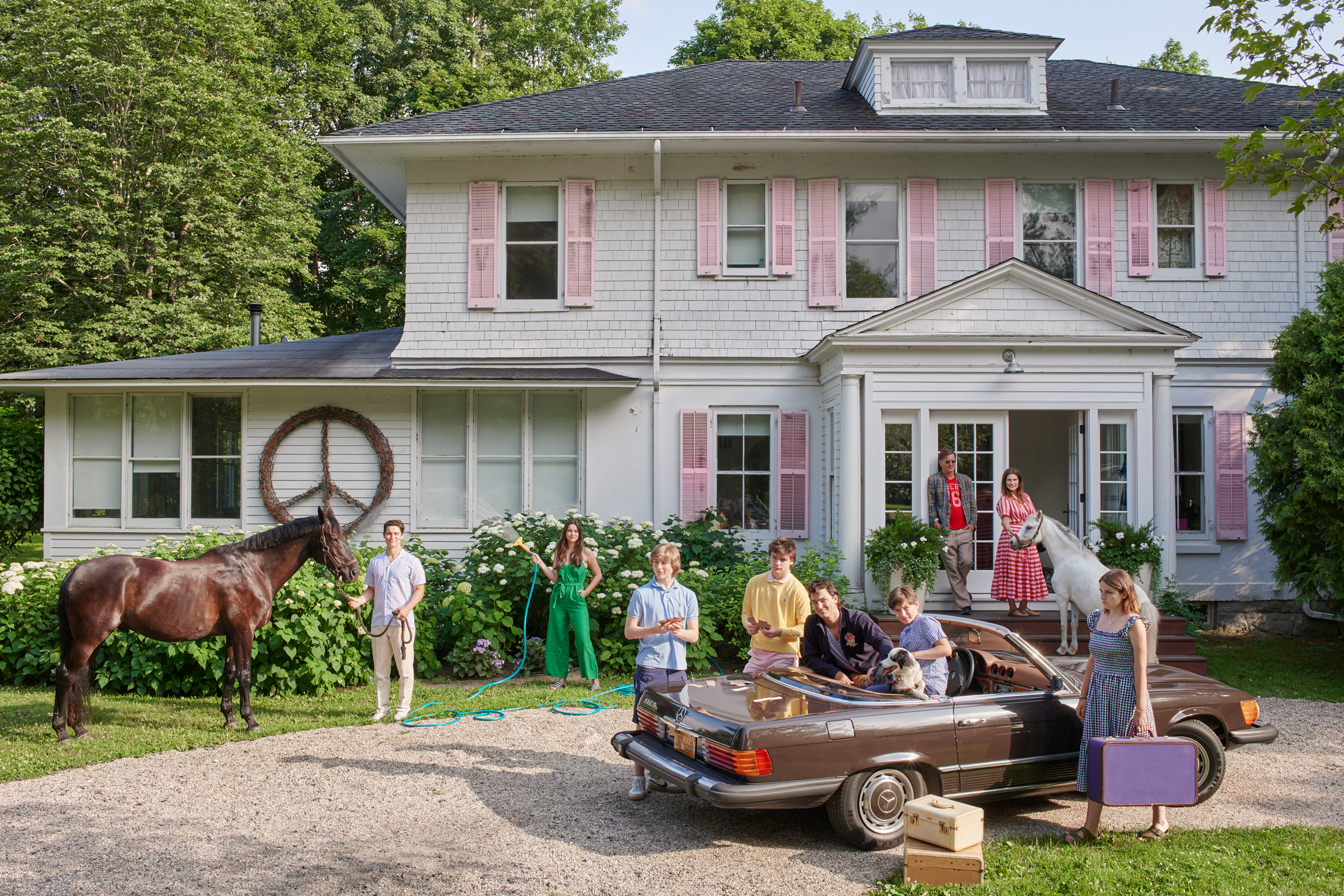 For designers Robert and Cortney Novogratz, a home should reflect the people who live there. And peeking into their colourful Berkshires residence, filled with art, relics, and one-of-a-kind antiques, it's easy to imagine it resembles the souls of the creative duo.
The couple has gained international attention for their eclectic style, starring in TV shows on Bravo and HGTV and launching a line of home decor and furniture. They purchased their Berkshires house, on a one-acre lot shaded with 100-year-old trees in Great Barrington, Mass., in the aftermath of 9/11, seeking a sanctuary outside Manhattan for their kids. Built in 1917, the house needed substantial work, which allowed the couple to personalize it. Two decades and lots of paint later, the house's interior has gone through several design styles and is now a maximalist haven of creativity and colour, teeming with curios and funky furniture. Most recently, the couple added window treatments from their newest collection with the Shade Store, which they describe as "Wes Anderson meets Gucci."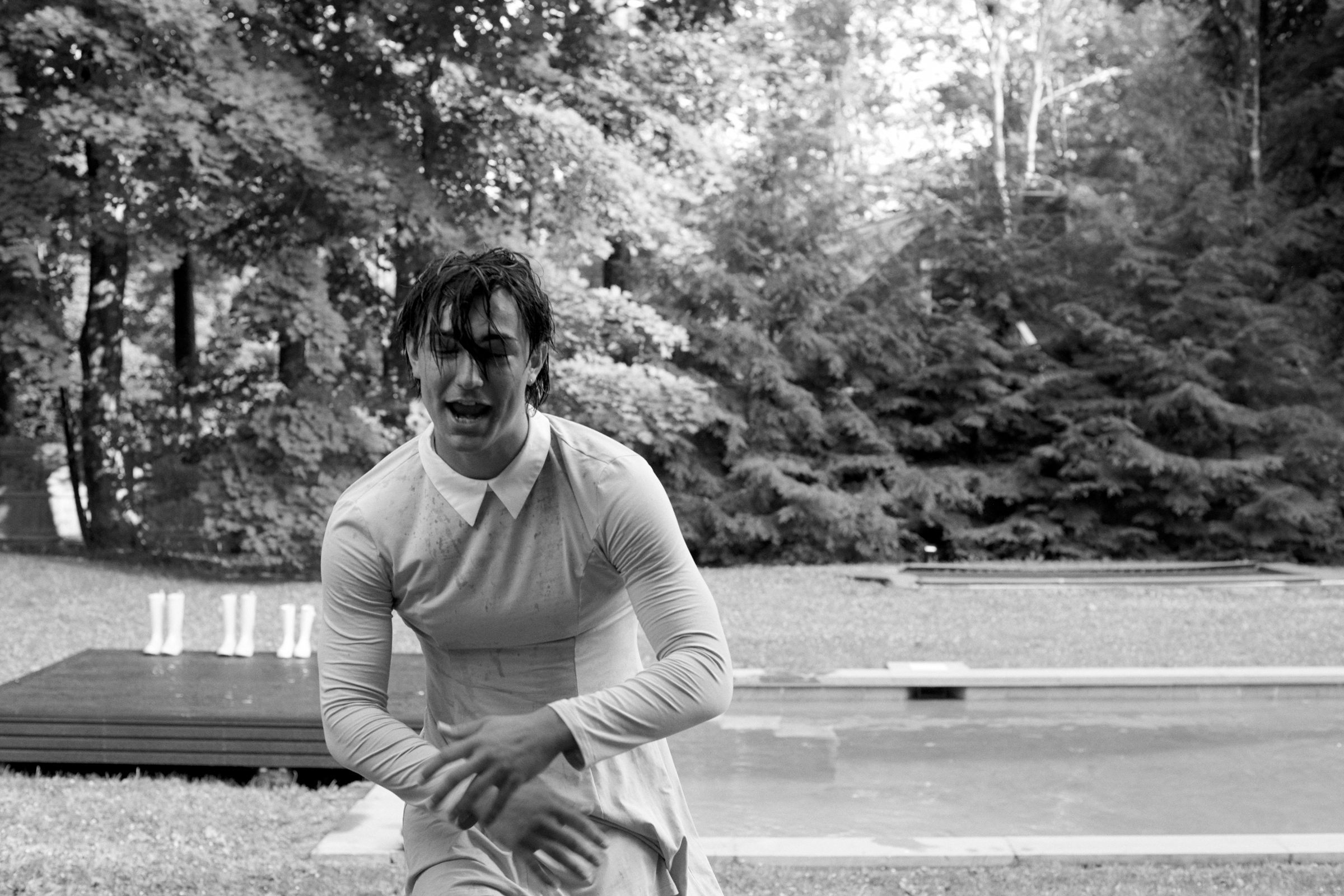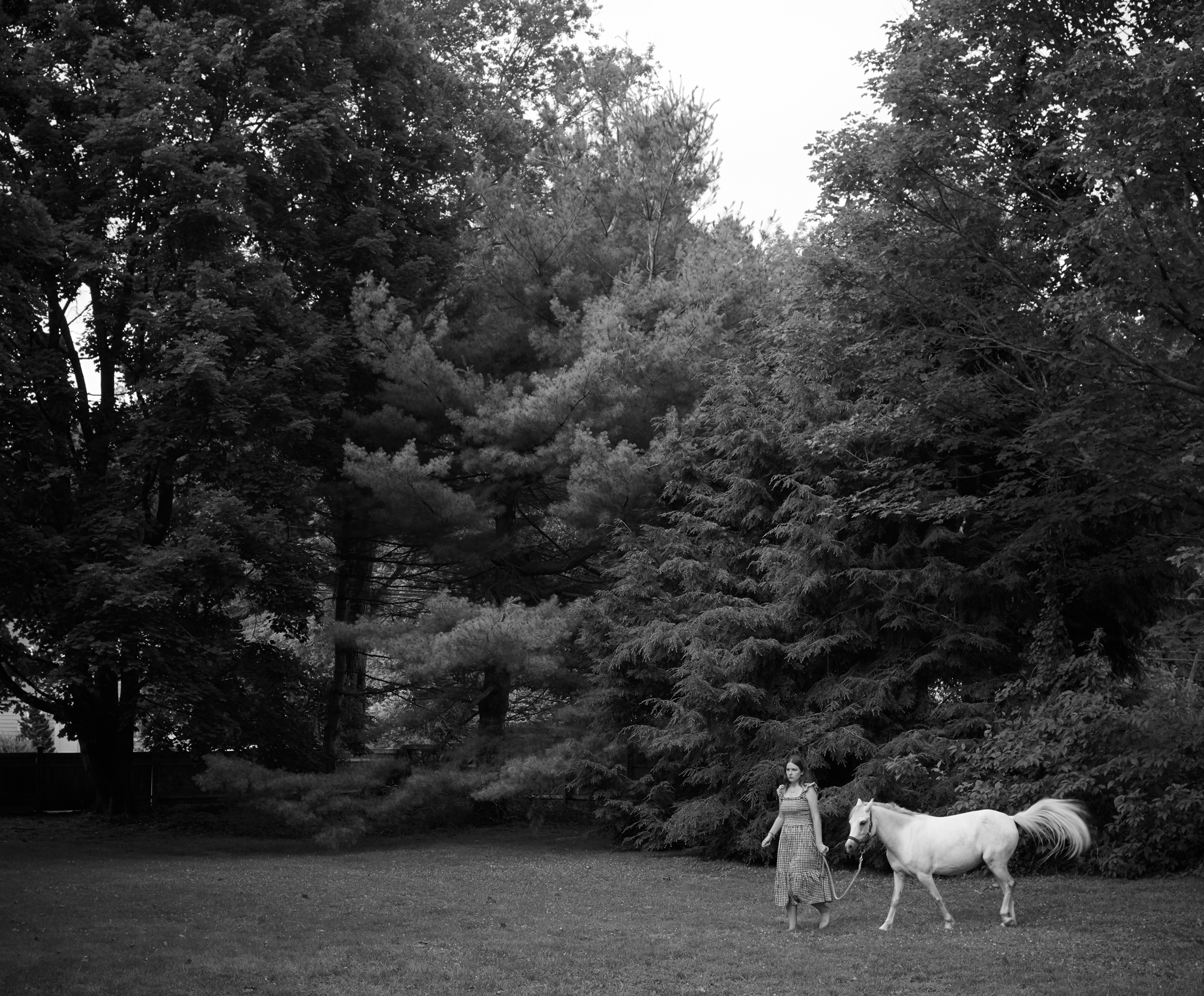 "Let's say it's a home that's always in progress," the two explain.  "When we first bought the house, there was a lot to do.  We opened up the whole first floor and made it spacious and airy—like a loft. Over the years, we have added many features including a sauna, a pool and hot tub, a gym and more." The exterior now has pink shutters.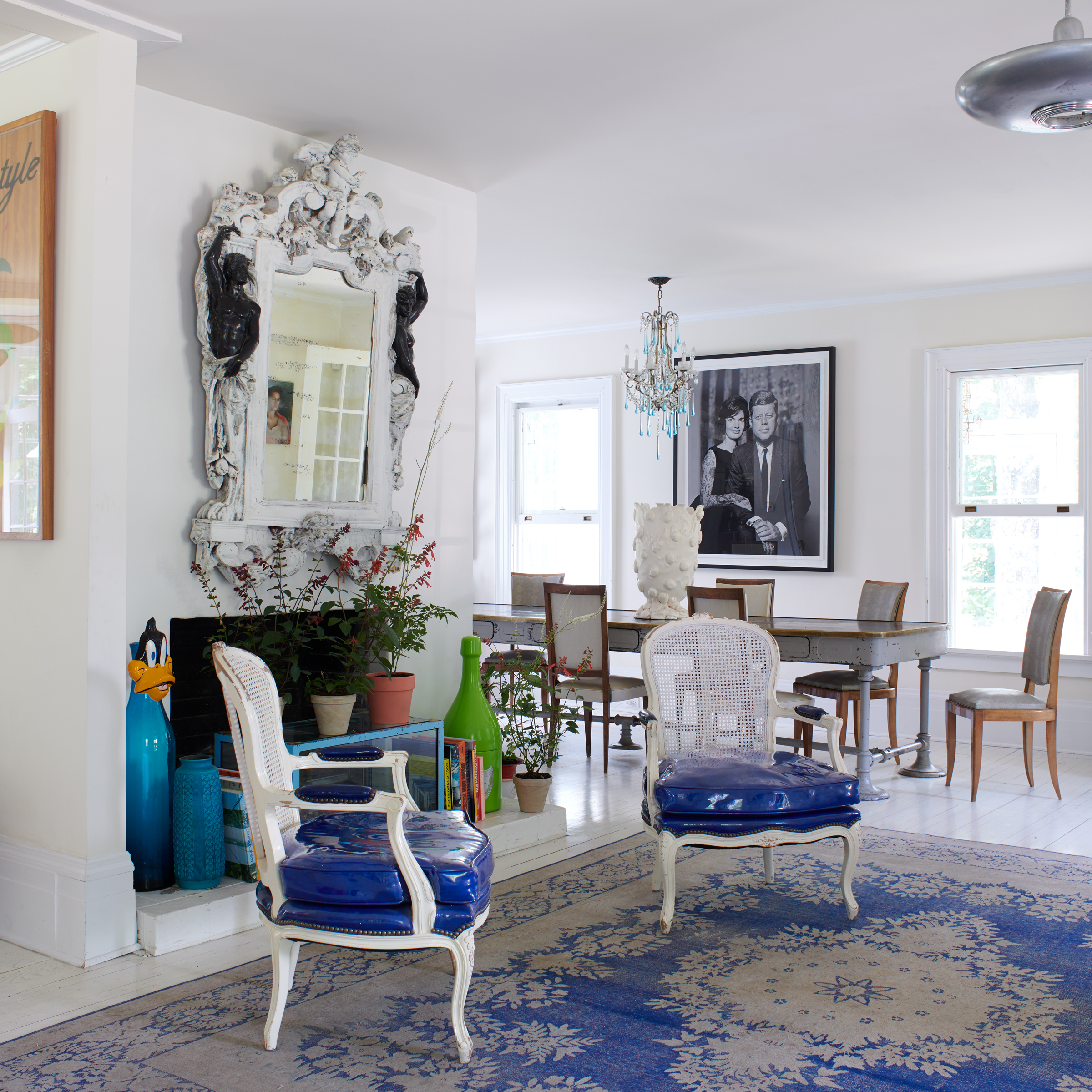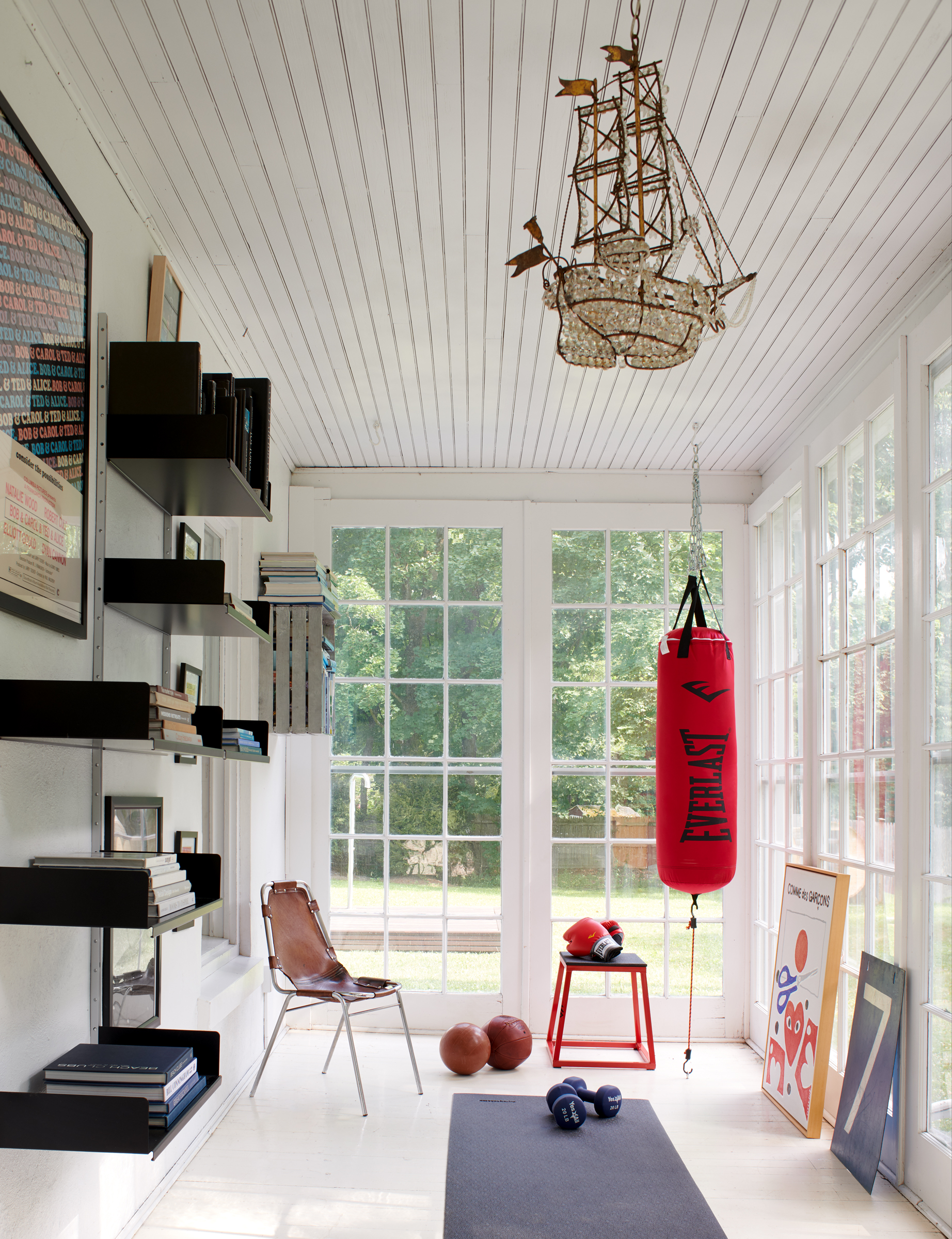 Original artwork is central to their designs but especially in their own home—nearly every room is decorated with art, including works by Adelaide Cioni, Ann Carrington, Jan Eleni, Graham Gillmore, and Diego Uchitel. Even the kids' room has artwork, which the Novogratzes say has given them an appreciation and respect for art.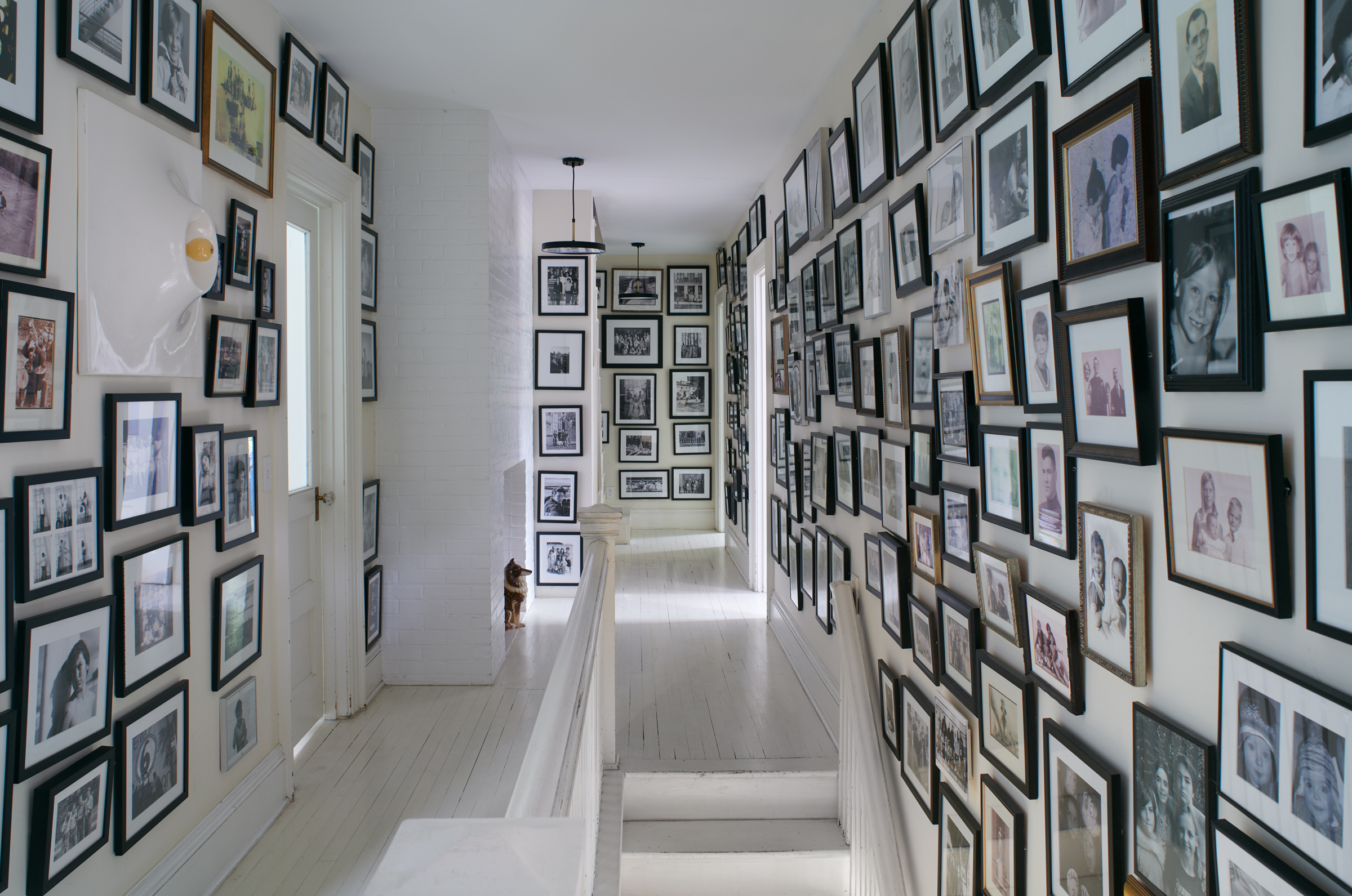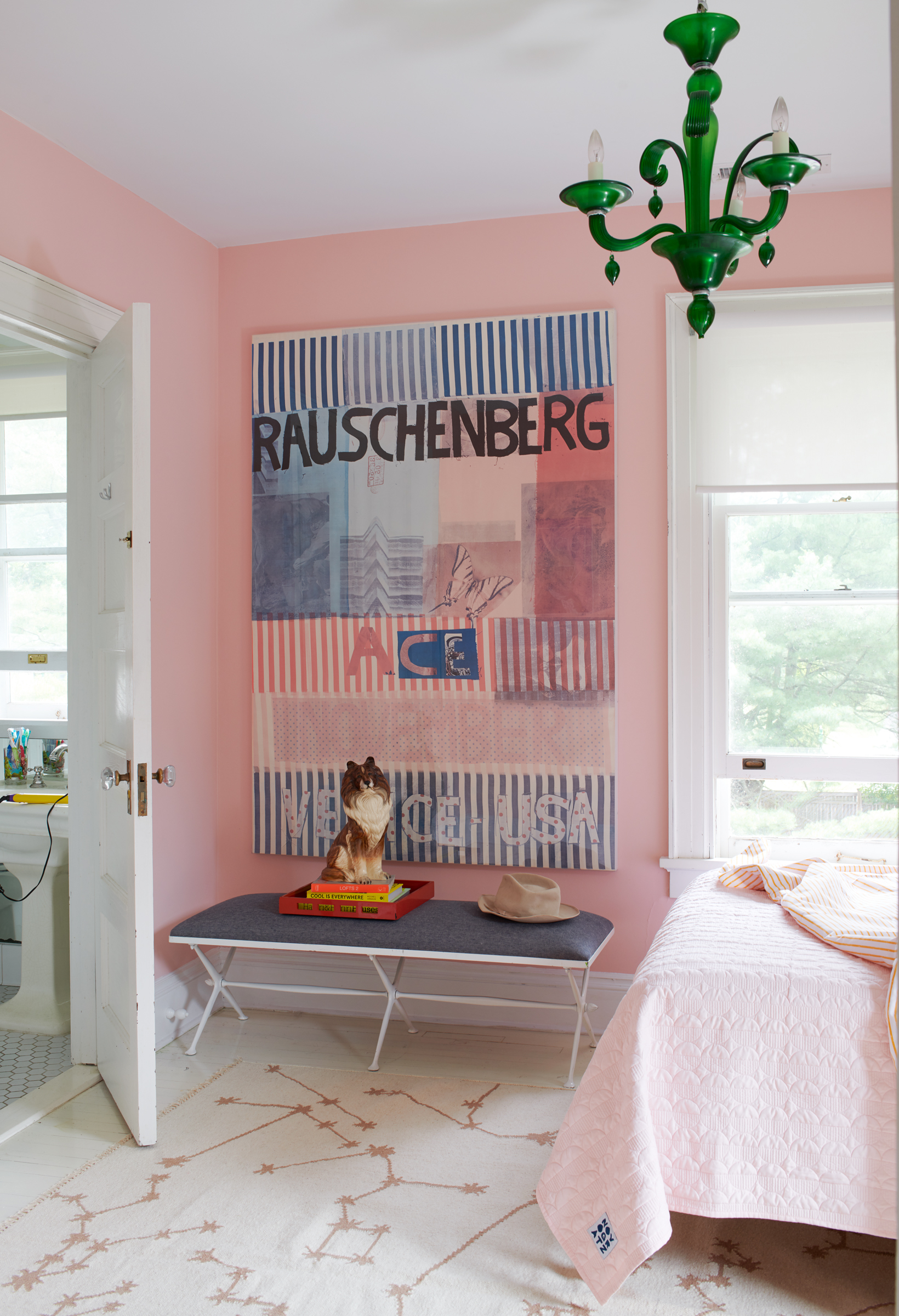 Alongside their modern art collection is a lovingly gathered array of antiques, sourced through the years from flea markets in Paris, estate sales, and neighbourhood shops (the ones in nearby Hudson, N.Y., are favourites). In the dining room, a vintage chandelier and dining table big enough to fit their seven kids were bought in France. The mix of old and new adds to the depth of character, creating an aesthetic that transcends a particular time period or design niche to simply reflect the things the Novogratzes love.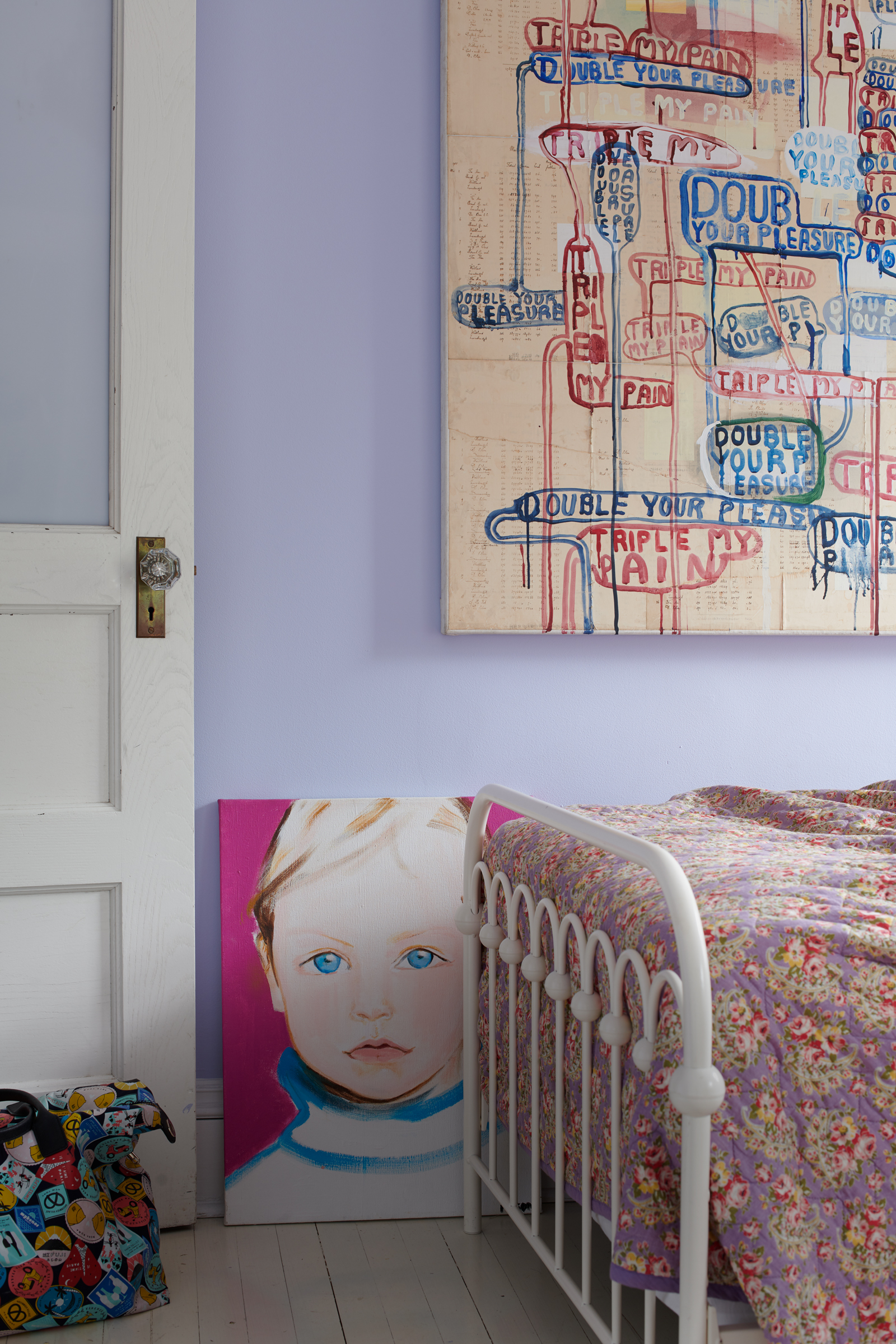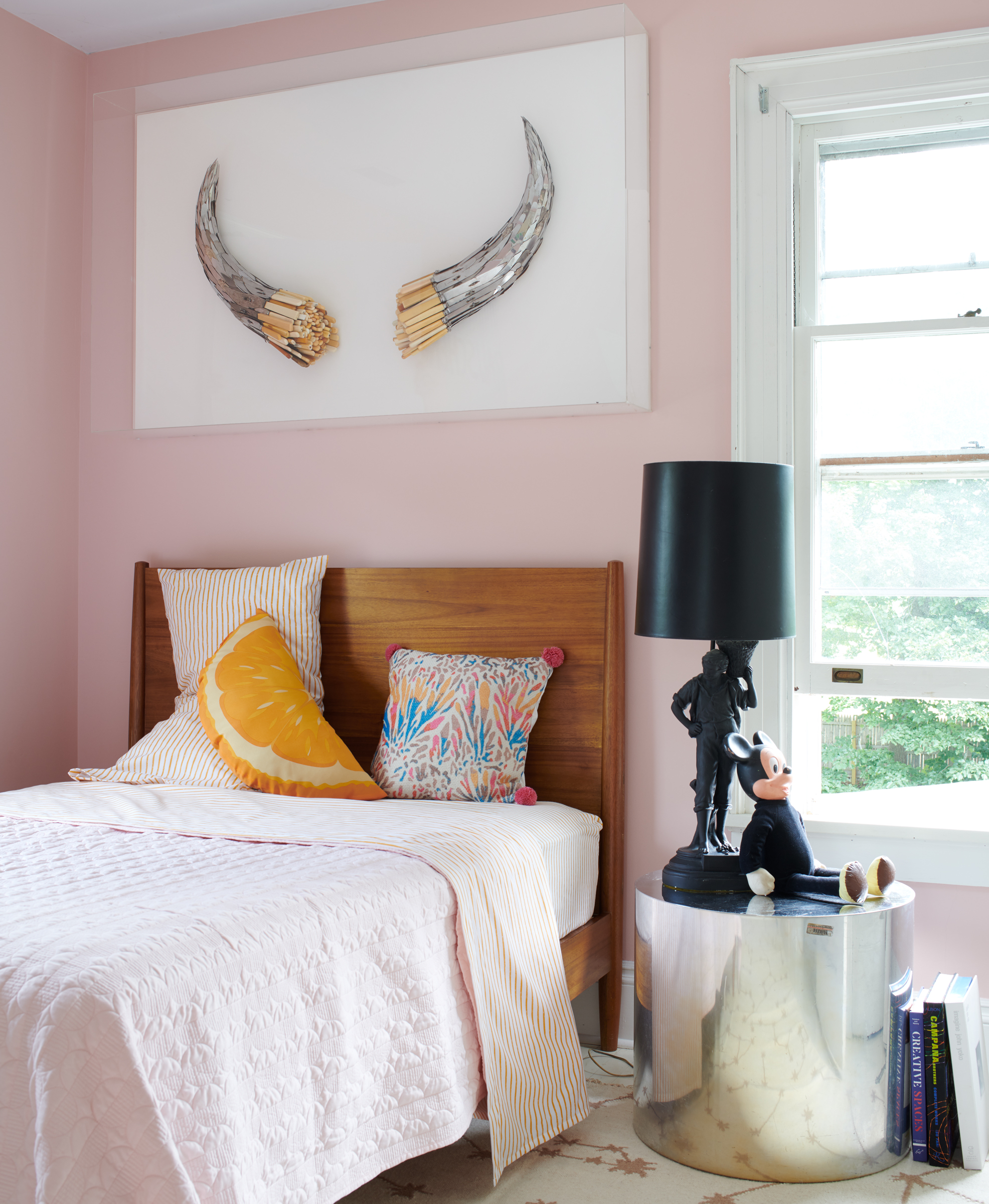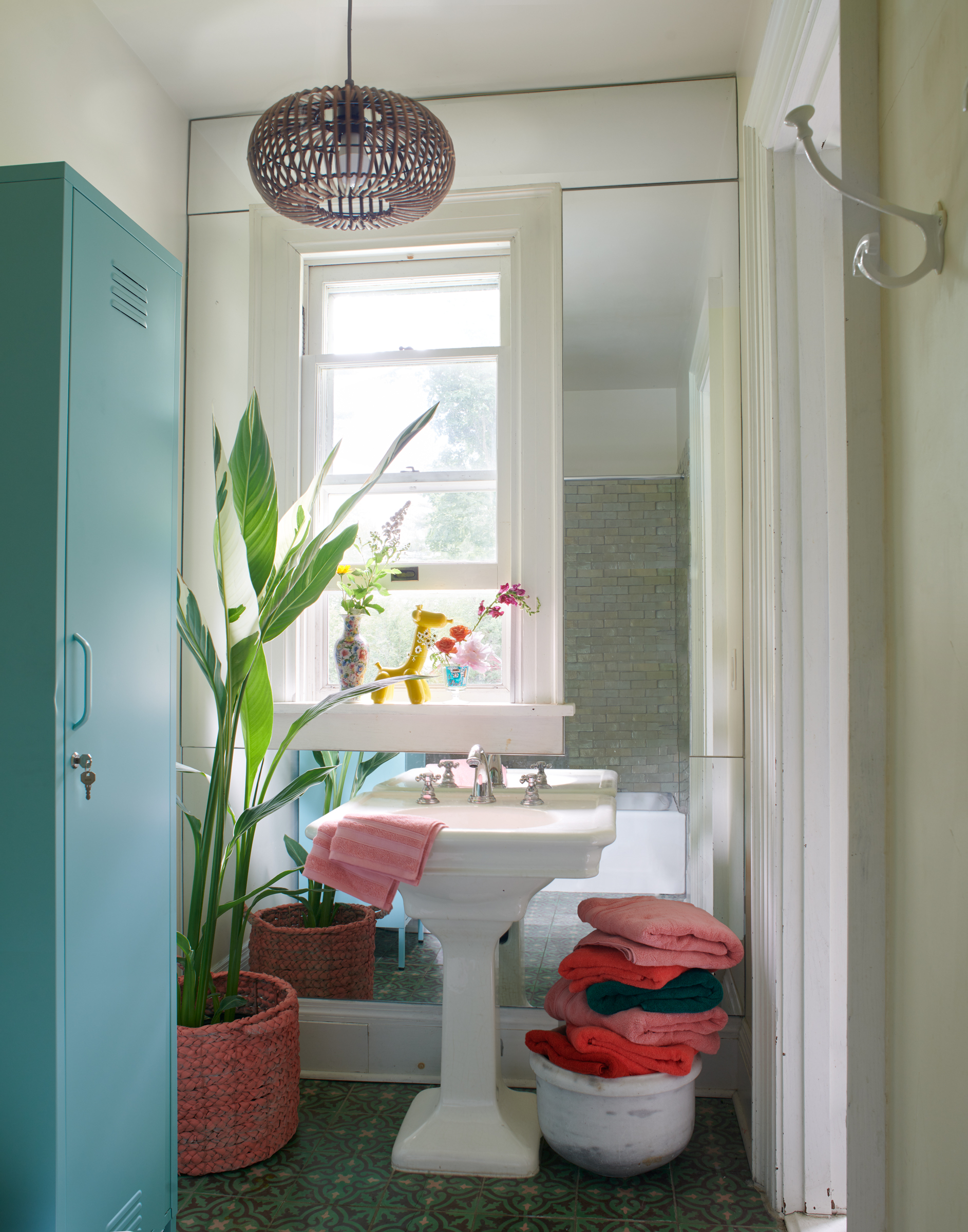 Throughout the redesigns, a constant has been the black-and-white photo hallway upstairs, which Robert and Cortney started assembling when they were engaged. With mismatched frames and no particular methodology, the hallway has become a gallery celebrating their life together, full of love and personality. "If it means something to us, it just goes up on the wall," they say.
When asked what their brood thinks of the vibrant abode, they say, "They love it. As do we," adding that the Berkshires house has become a gathering spot for their family. "It is a place we all love—a place to unwind and a place to enjoy the outdoors."
Photography by William Waldron.