In Cognac, a New Contender Has Entered the Ring
Bisquit & Dubouché returns to cognac's artisanal roots.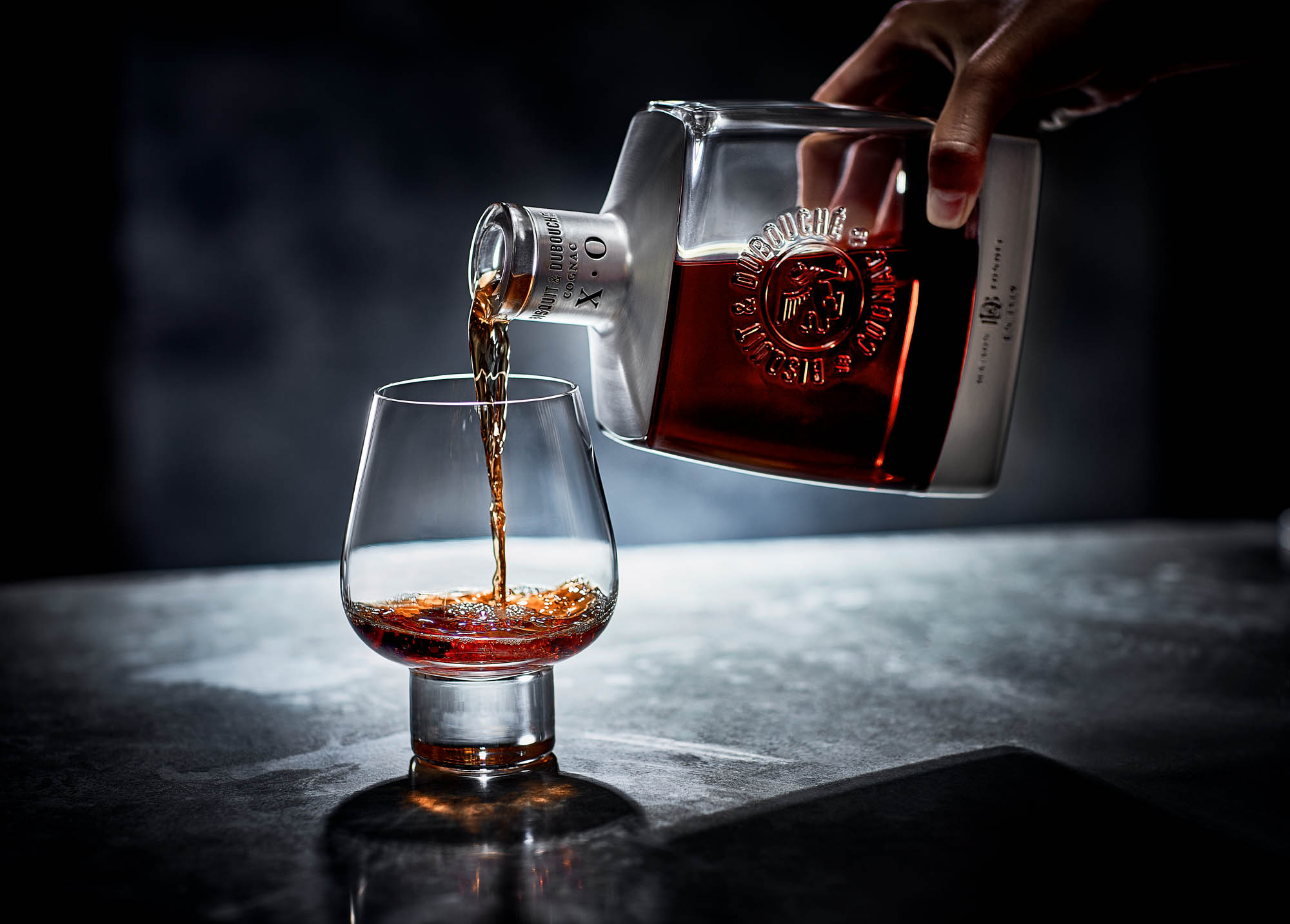 Charente, the picturesque brandy-producing region in western France, is dominated by heavyweights. The skylines of two of its towns, Cognac—for which its world-famous nectar is named—and Jarnac, are dotted with signage marking the production facilities and offices of major brands owned by luxury conglomerates: Hennessy (LVMH), Rémy Martin (Rémy Cointreau), Courvoisier (Beam Suntory), and Martell (Pernod Ricard). For years these were the cognac competitors of note, but more recently, Campari Group's Bisquit & Dubouché has entered the ring.
With a history that goes back over 200 years, Bisquit & Dubouché is more of a revitalized brand than a new one. Founded in 1819, the distillery then known simply as Maison Bisquit was an outlier in Cognac, with its founder, Alexandre Bisquit, leaving his family's business and setting out to produce a cognac using a pioneering distillation method. His eventual partner and son-in-law, Adrien Dubouché, instilled the brand with a bohemian sensibility that would help make it adored by artists like Josephine Baker, eventually becoming the third-most-popular brand of cognac.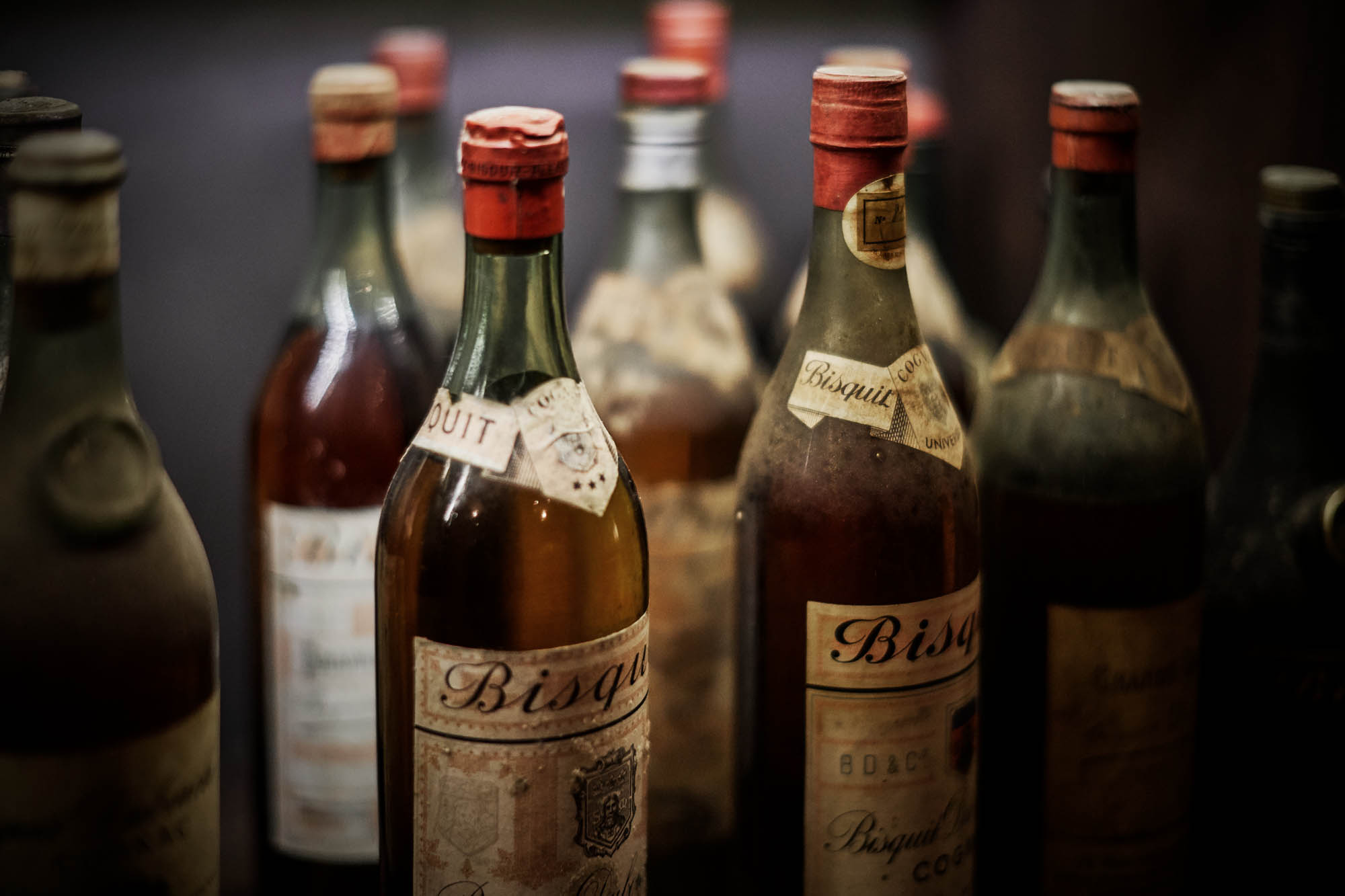 Since being purchased by Campari in 2017, Bisquit & Dubouché has undergone an extensive rebrand and is now led by global ambassador Vincent Chappe, a Charentais whose ancestors grew grapes for and distilled cognac for generations. In a category where 98 per cent of the product is exported, Bisquit & Dubouché maintains a significant presence in Cognac, basing its operations out of an elegant but relatively modest 19th-century château in the city centre and focusing on the processes that distinguish the unique cognac on which it has made its name.
Like all cognacs, Bisquit & Dubouché's various expressions undergo the double distillation process. Using wine made from the ugni blanc, colombard, folle blanche, montils, sémillon, and folignan grapes that blanket the region, the first distillation renders a cloudy, low-alcohol distillate called brouillis, and the second distillation produces a higher-alcohol spirit from which cognac is made. Bisquit & Dubouché differentiates itself, however, by retaining the "heart" (main potable part) of the spirit longer, thereby enhancing the final product's fragrance. It's a time-intensive process that requires an immense amount of skill on the part of the distiller.
Bisquit & Dubouché produces three cognacs from the heart: a V.S. (very special—aged at least two years), a V.S.O.P. (very superior old pale—aged at least four years), and an X.O. (extra old—aged at least 10 years). The designations are markers of age only—all three of Bisquit & Dubouché's expressions fall under the same flavour umbrella. Throughout the portfolio, the confected flavours that have become almost standard in cognac are absent in favour of aromatic, floral, and herbal notes backed by an elegant tertiary spiciness. But that's not to say Bisquit & Dubouché can't be a little bit sweet: the awesomely down-to-earth Vincent Chappe enjoys his V.S. with ginger ale.
Bisquit & Dubouché's branding is minimalistic, showcasing the liquid inside rather than the name on the bottle. In the bottles' embellished centre, a griffin, the brand's mascot, sits regally, guarding the nectar inside and revealing the maker of the cognac. It's a fittingly unassuming bottle for Bisquit & Dubouché.