Home of the Week: Shefford Residence by Atelier BOOM-TOWN
Created by Atelier BOOM-TOWN, Shefford Residence comprises three blocks that hug the curvature of the south side of Quebec's Mont Shefford in the Montérégie region. The back block houses a workshop and garage, and a smaller area, clad in Corten steel, contains the primary bedroom suite and storage, with a home theatre below. At the southern end of Shefford Residence, the main block is a light-filled atrium with open-concept living, dining, and kitchen spaces. Huge, black-trimmed windows running along crisp white walls keep the residence bright and airy despite its forest setting.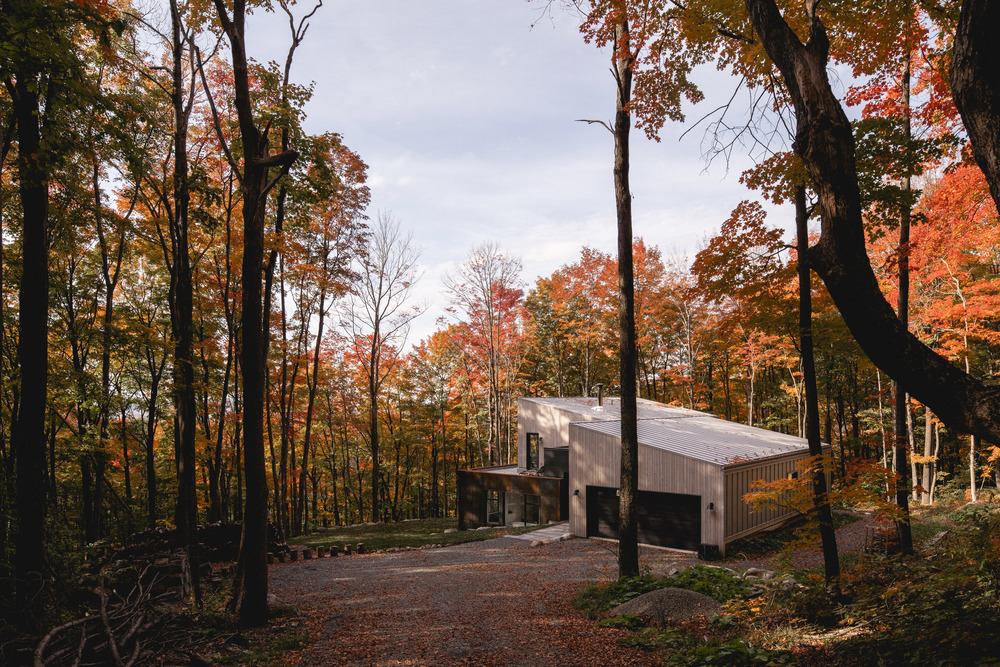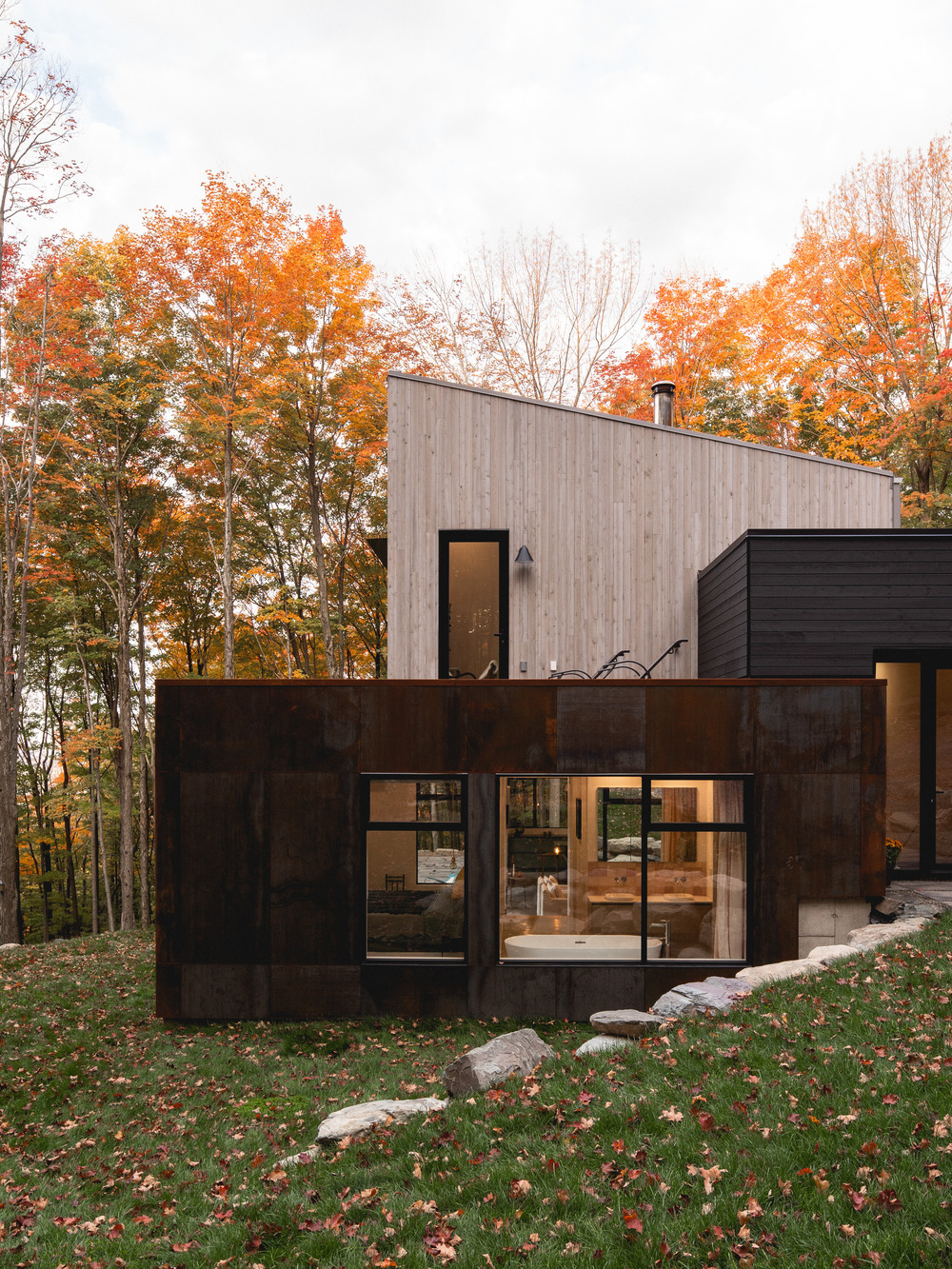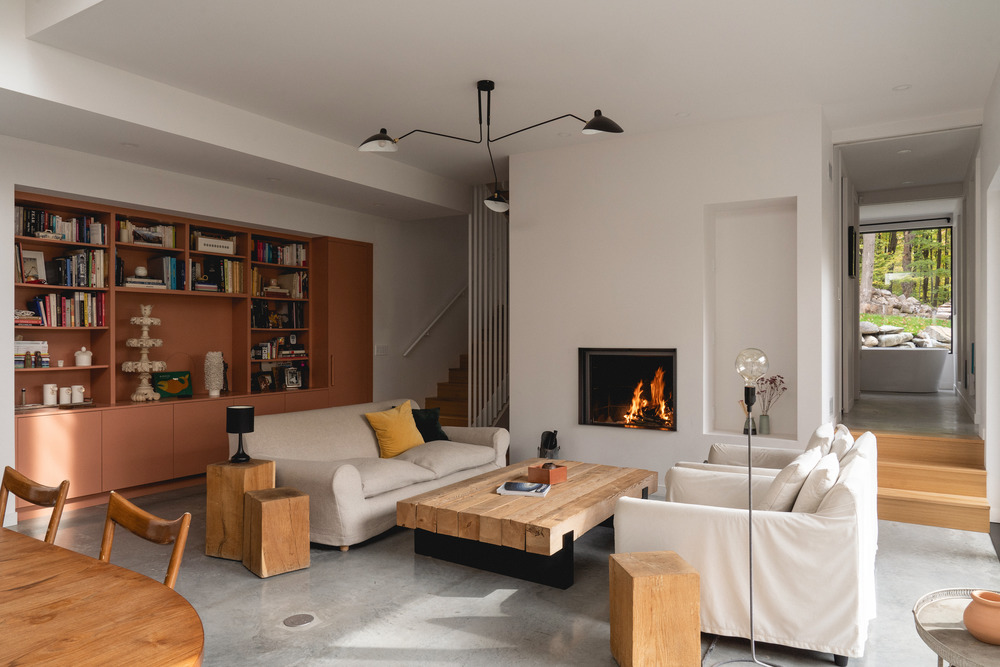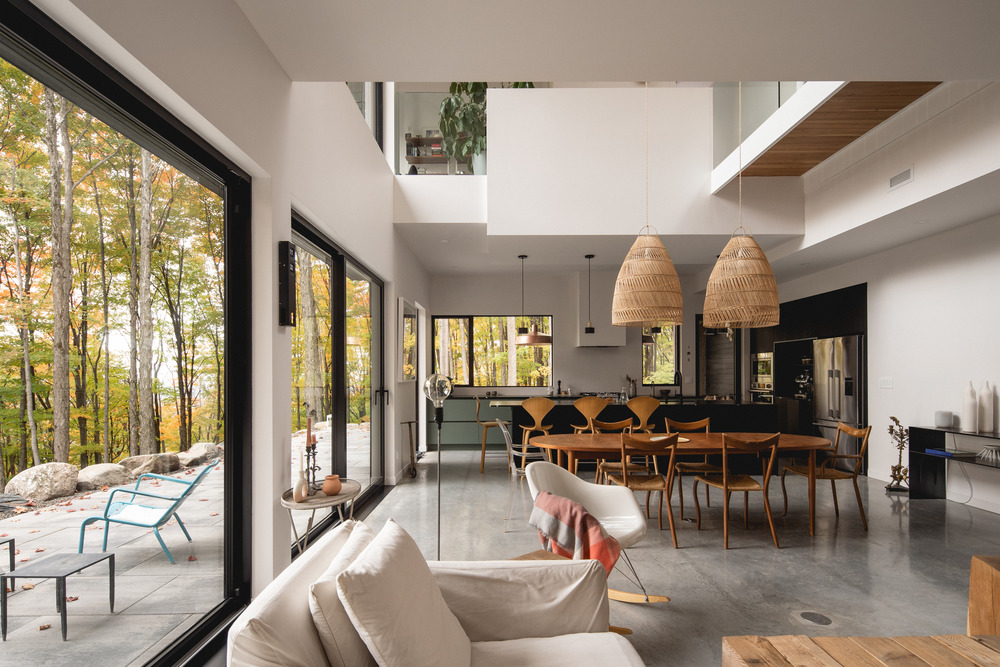 Designed for ceramicist Sophie Manessiez and her family, the home was designed to accommodate the many facets of the family's life, making it a place for working, gathering, creating, retreating, and relaxing. The central principle is connection to nature, achieved with pockets for enjoying the outdoors. To the west is a covered outdoor terrace, while the east side features a rooftop terrace with stunning views of the surrounding countryside and Mont Bromont beyond. The exterior of two wings are clad in white cedar, while oxidized corten on the third is a nod to the iron in local rocks. To incorporate passive solar elements, the architect used strategic positioning, floor slabs for thermal mass, and sunscreens and natural ventilation to avoid overheating.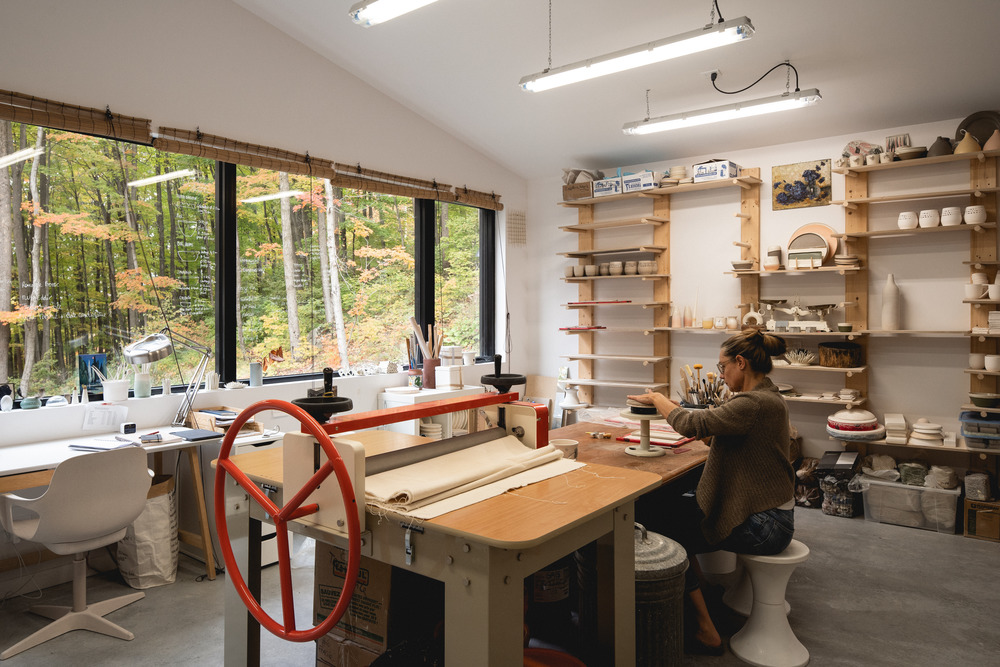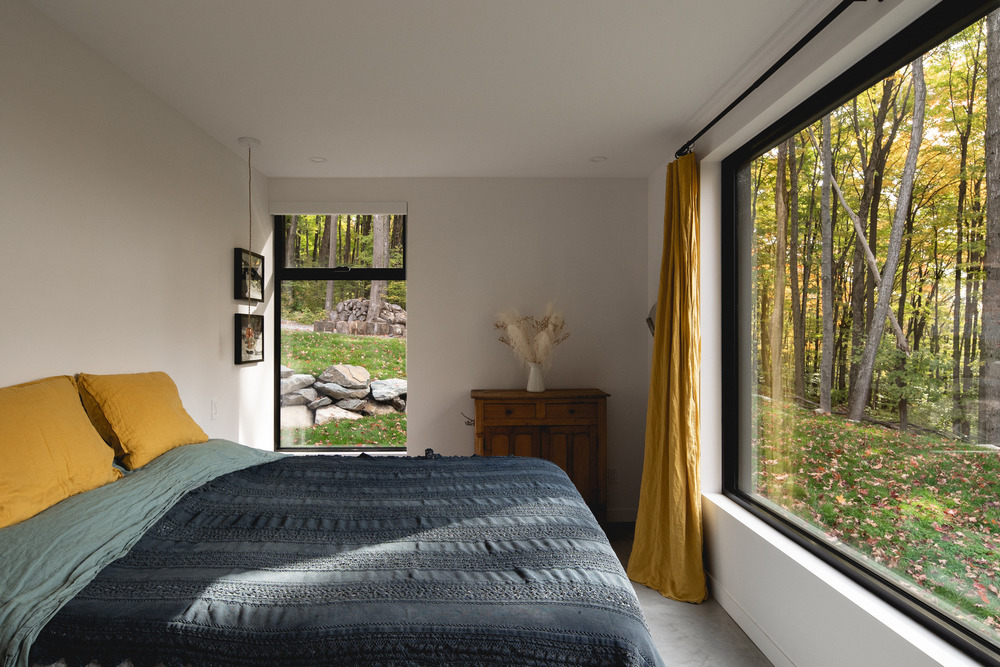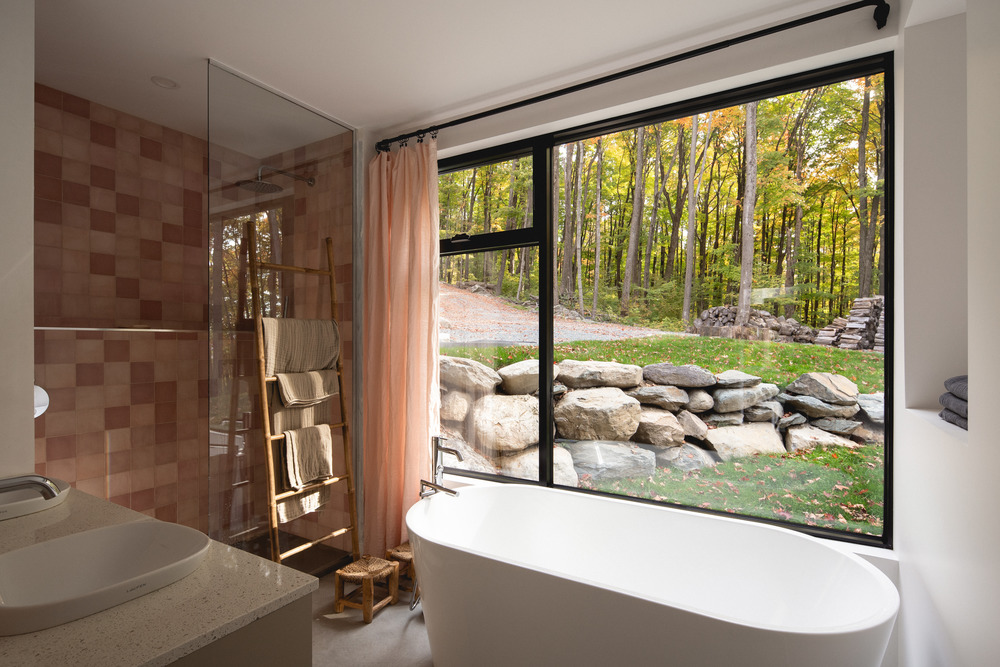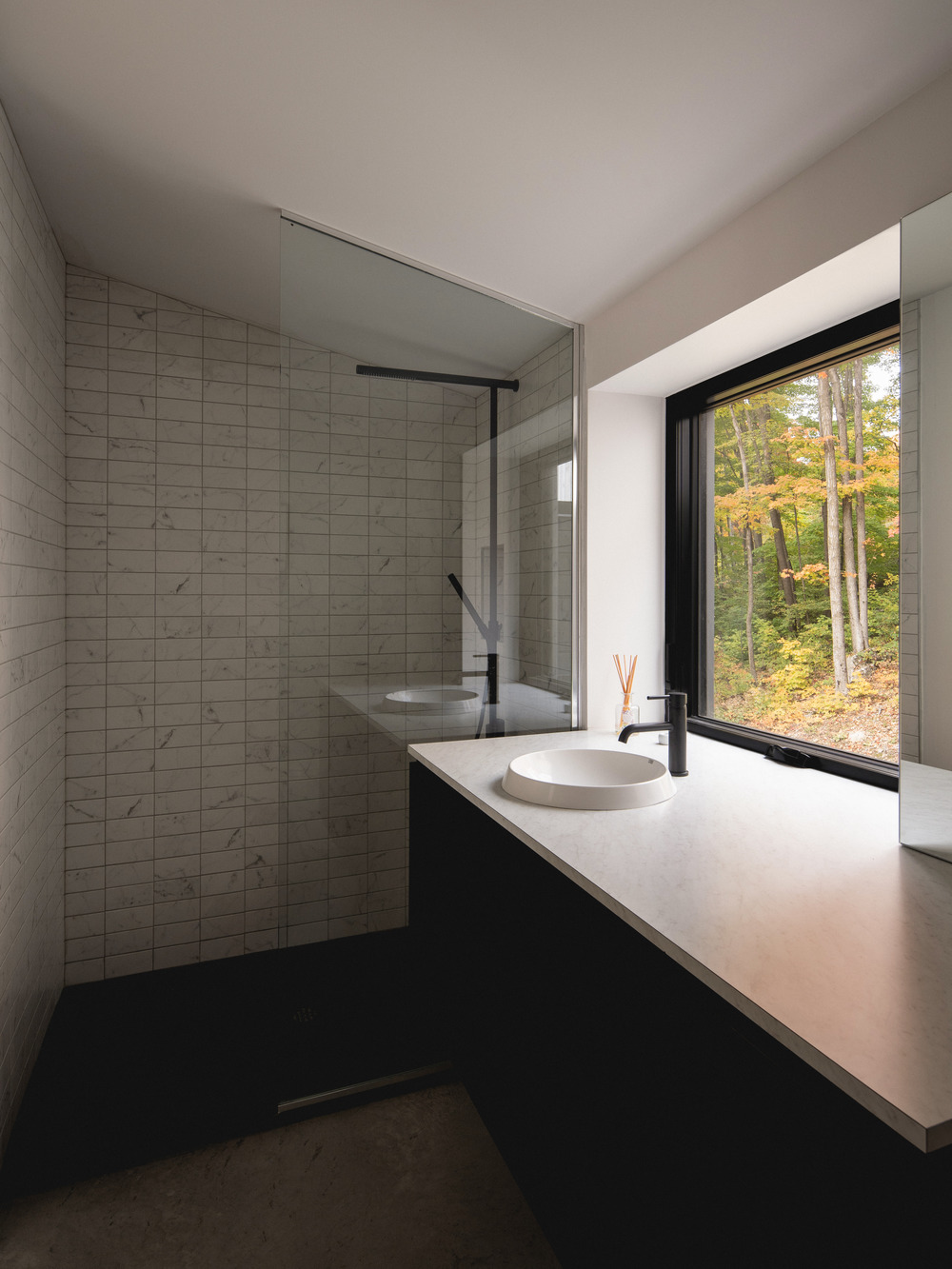 Photography by Raphael Thibodeau.
Part of our Home of the Week series. Read more HERE.
Sign up for our newsletter for architecture news straight to your inbox.