Home of the Week: Rancho Mirage
The future of mid-century modernism.
In certain parts of California's Coachella Valley, time can seem to stand still. With its stretches of meticulously preserved midcentury modernist architecture, and with its place names that call back to the 1950s, the ghosts of Frank Sinatra, Marilyn Monroe, and Bob Hope continue to hover, making the area in and around Palm Springs a kind of time capsule.
But as a new generation of design-minded homeowners and holidaymakers are drawn to the area, the region is reestablishing itself, yet again, as a site of architectural innovation, adapting the history of midcentury design to 21st-century purposes. One of those sites of innovation is this house in Rancho Mirage, a community a short drive from Palm Springs and an epicentre of desert modernism.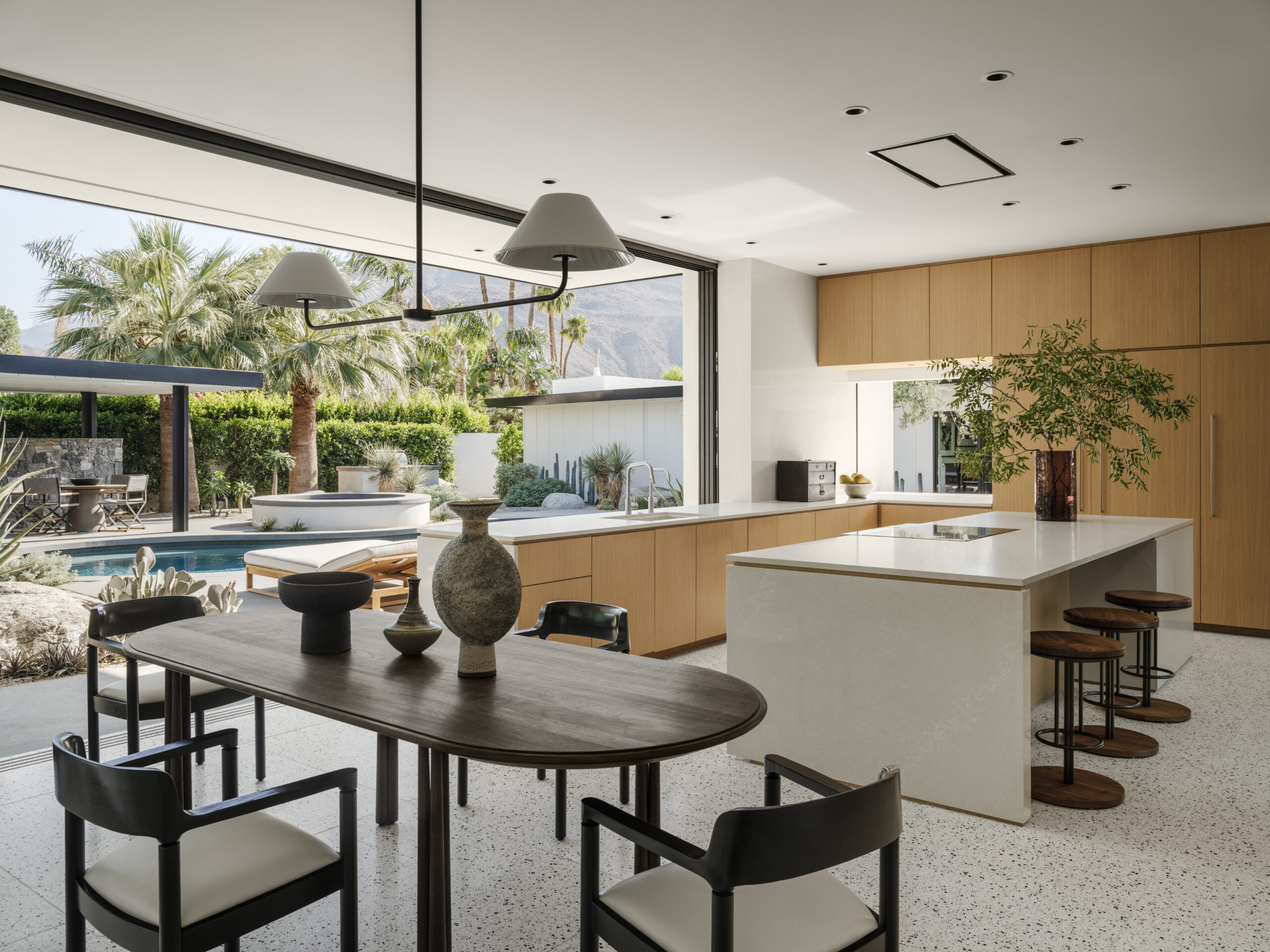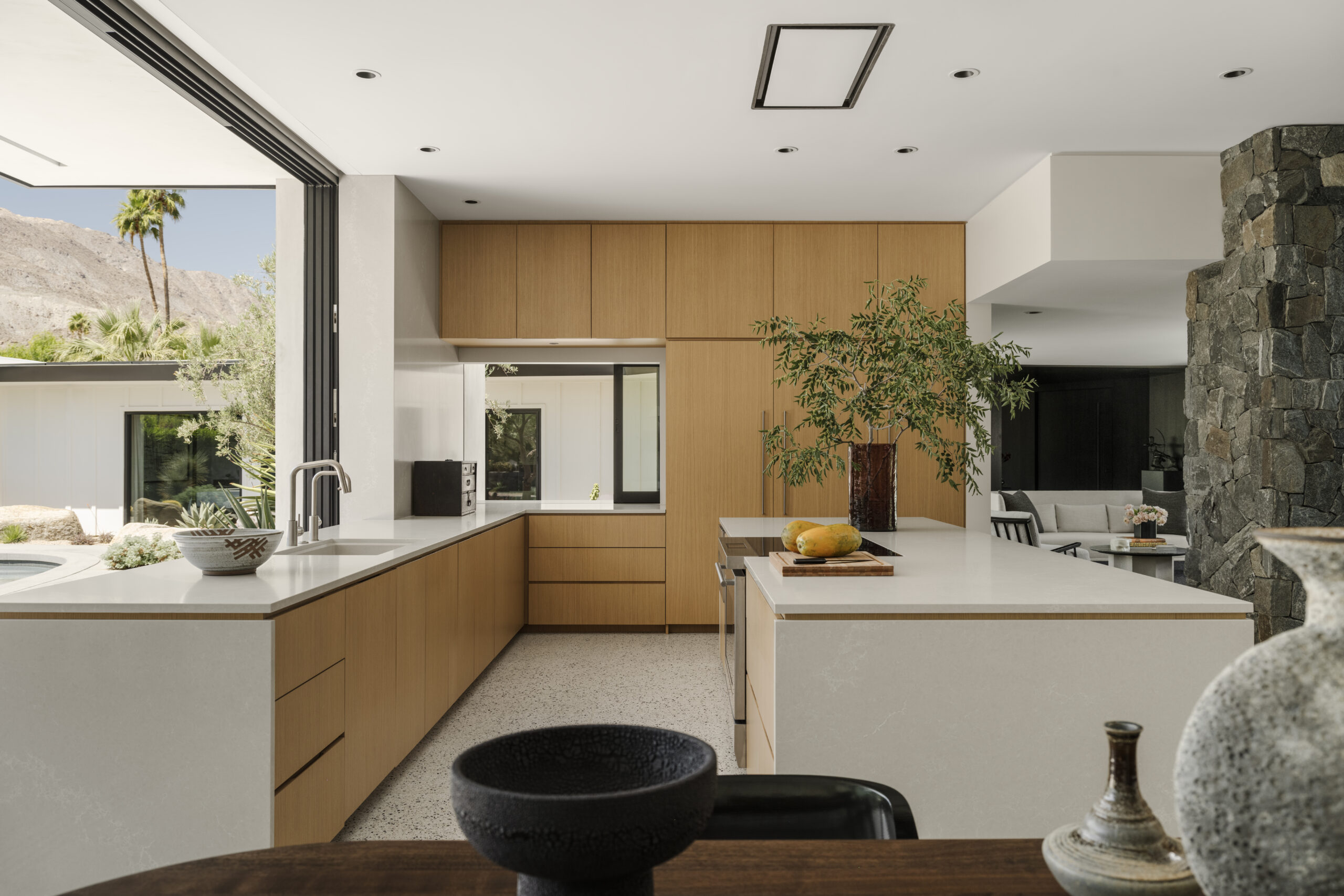 The starting point was a modest ranch-style home built in the late 1940s and painted fire-engine red. Its new owners were drawn to its location and to all its midcentury charm, but they wanted a home that wasn't tethered to the postwar years. Turning to Anthony Cochran Design and Studio AR&D Architects, they set out to create a residence with sensibilities drawn from the mid-20th century but that provides the conveniences and performance of a home designed for the mid-21st century.
The team devised a hybrid approach to preservation. They kept intact the original home's footprint, letting it serve as a register of the historic scale. But they brought it down to the studs, performing a comprehensive reimagination of its materials and surfaces. New additions doubled the home's square footage.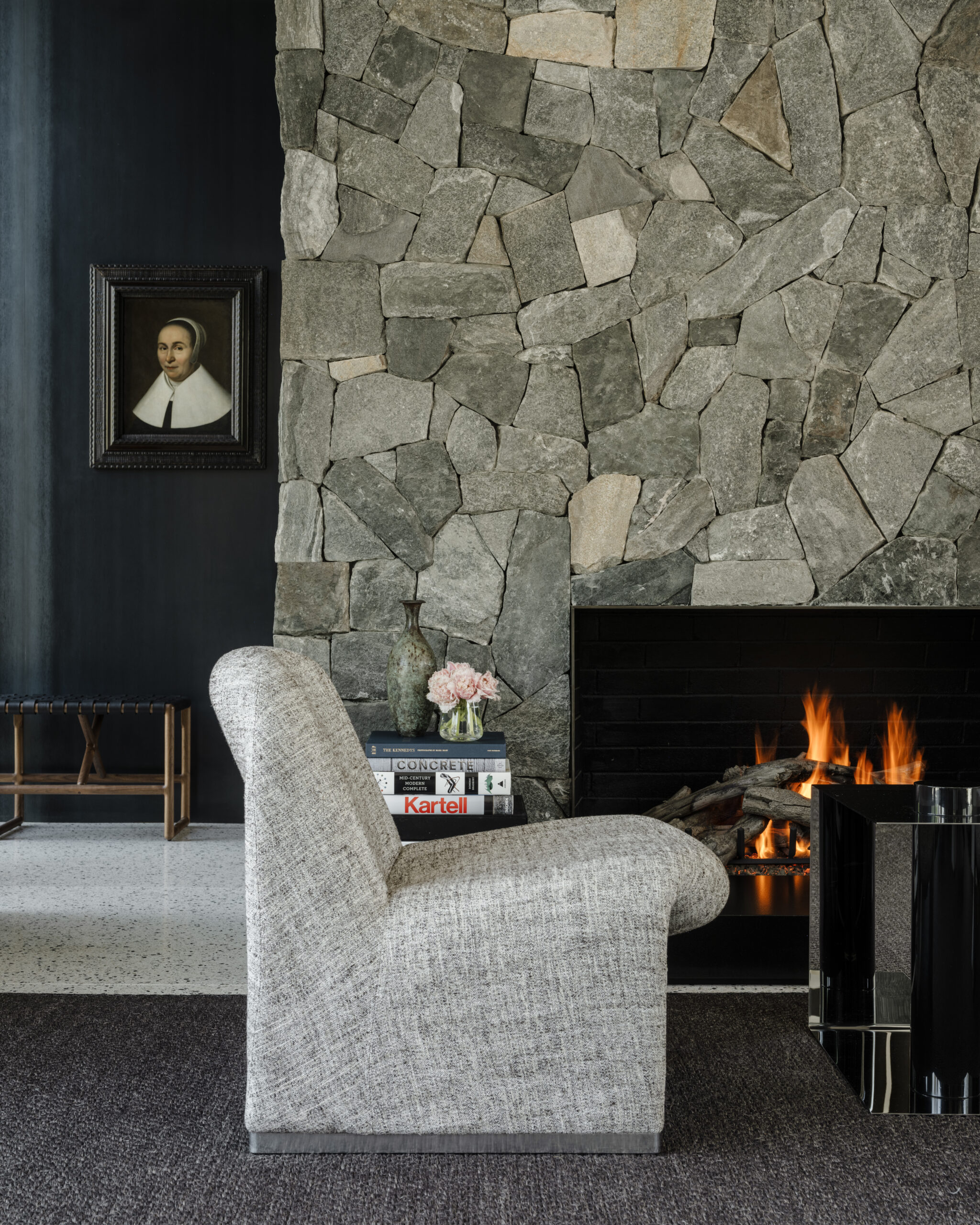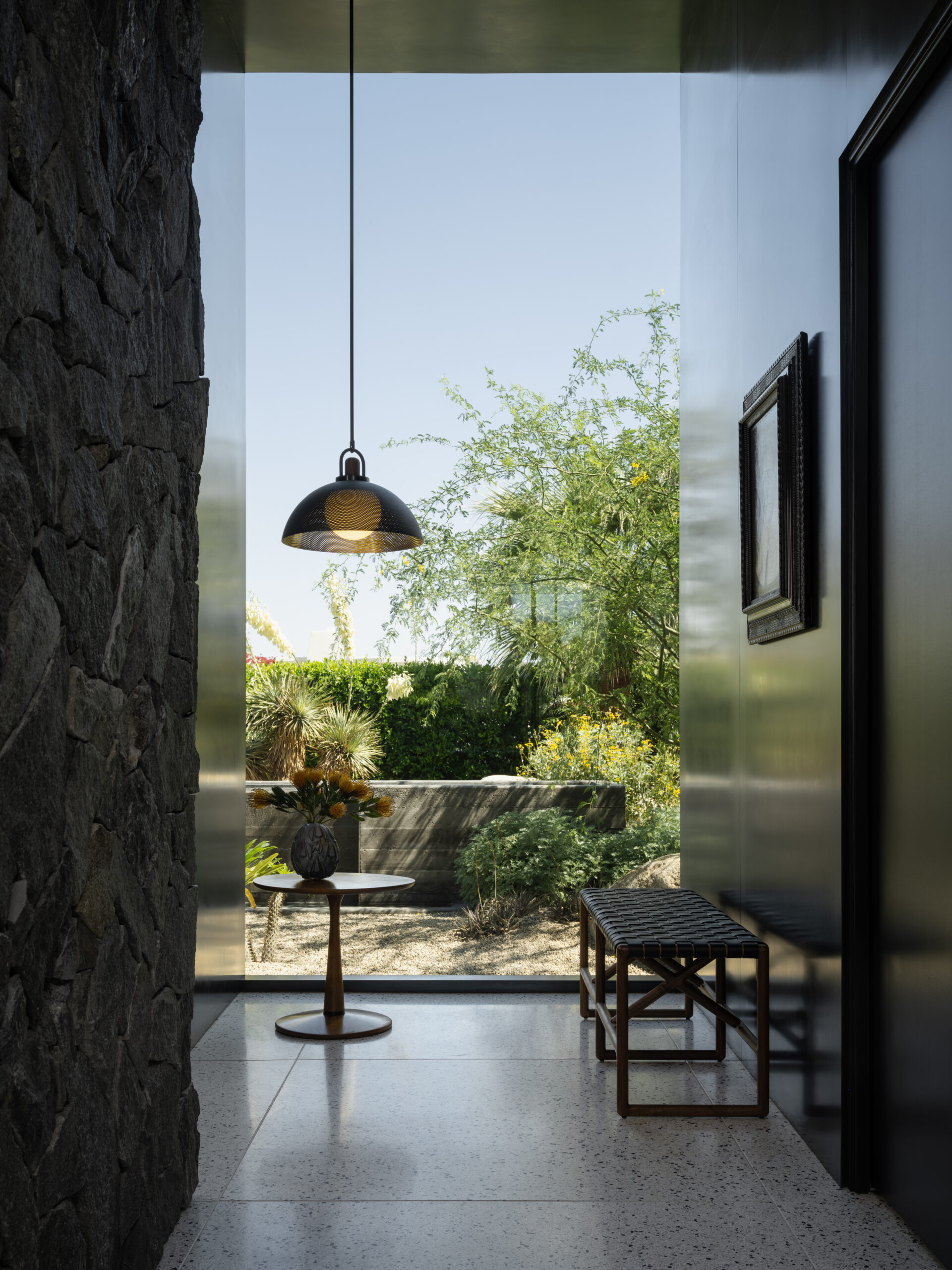 The challenge in drawing from history was that midcentury architecture can risk becoming a cliché. So to avoid an overly stylized approach, the design team looked to the underlying proportions and DNA of midcentury design without mimicking its look.
"Our approach to the interiors includes a nod to midcentury, without being reductive or expected," Cochran says. "This meant few to no recognizable vintage pieces and no strong or obviously retro colours."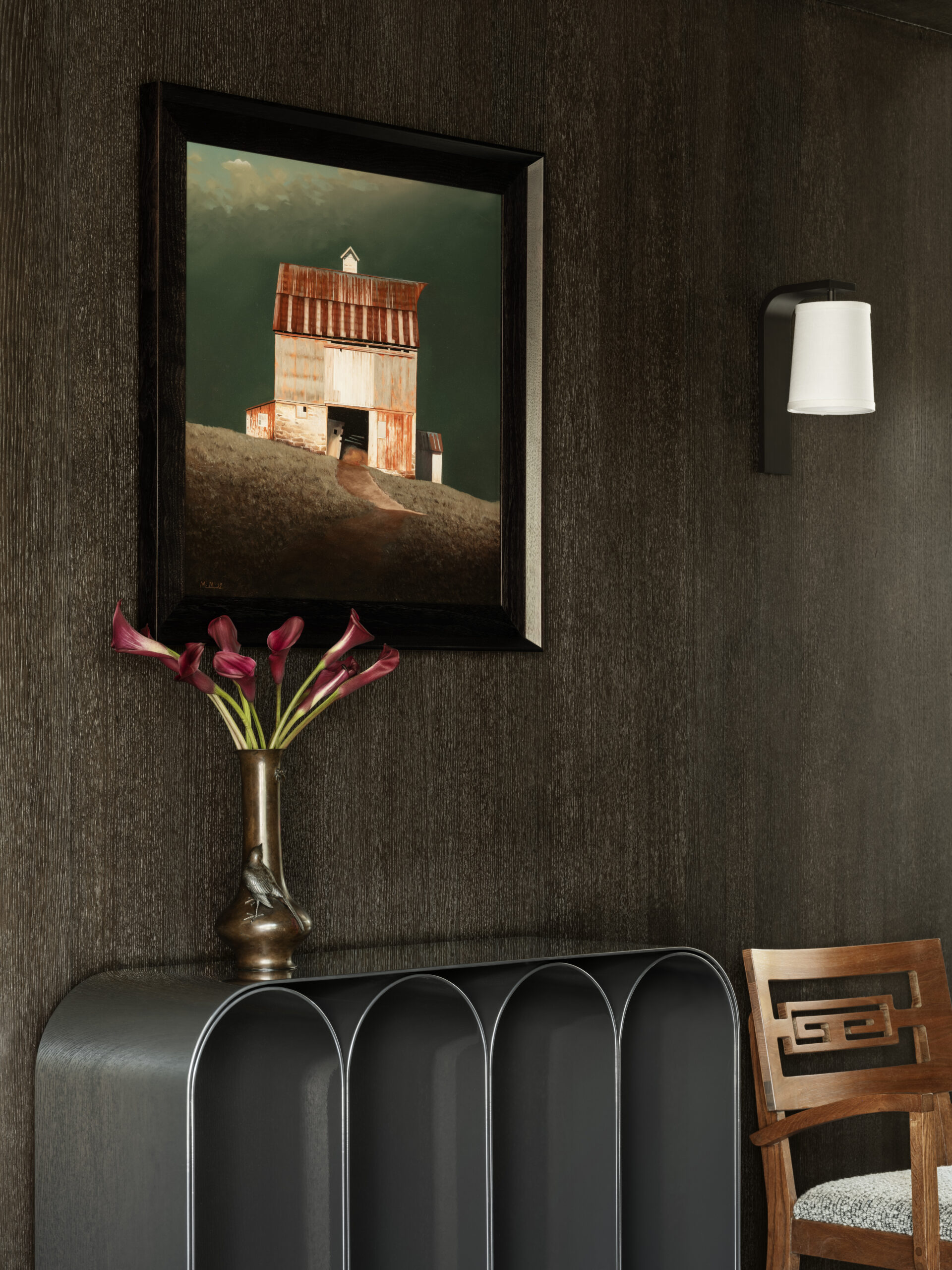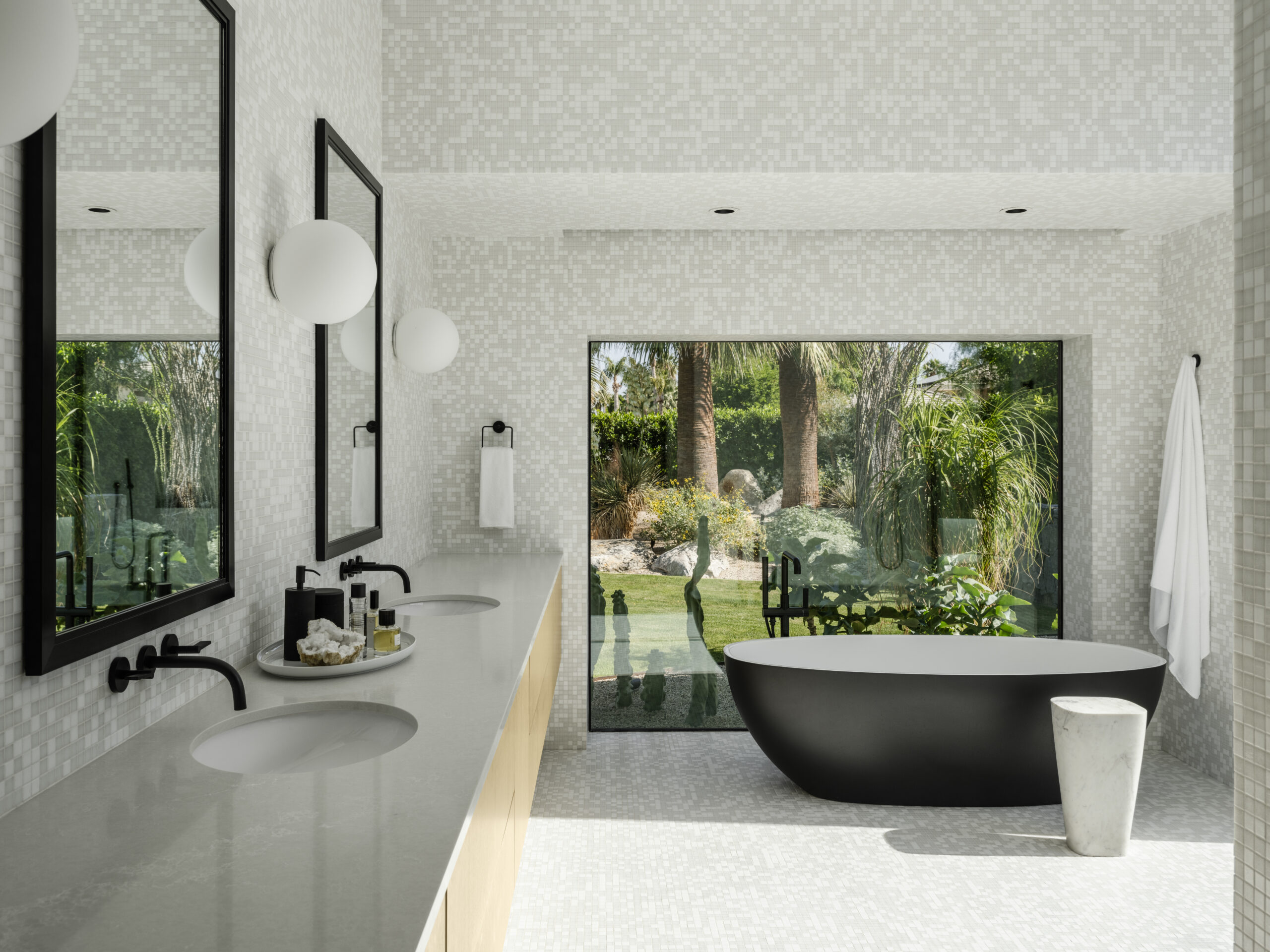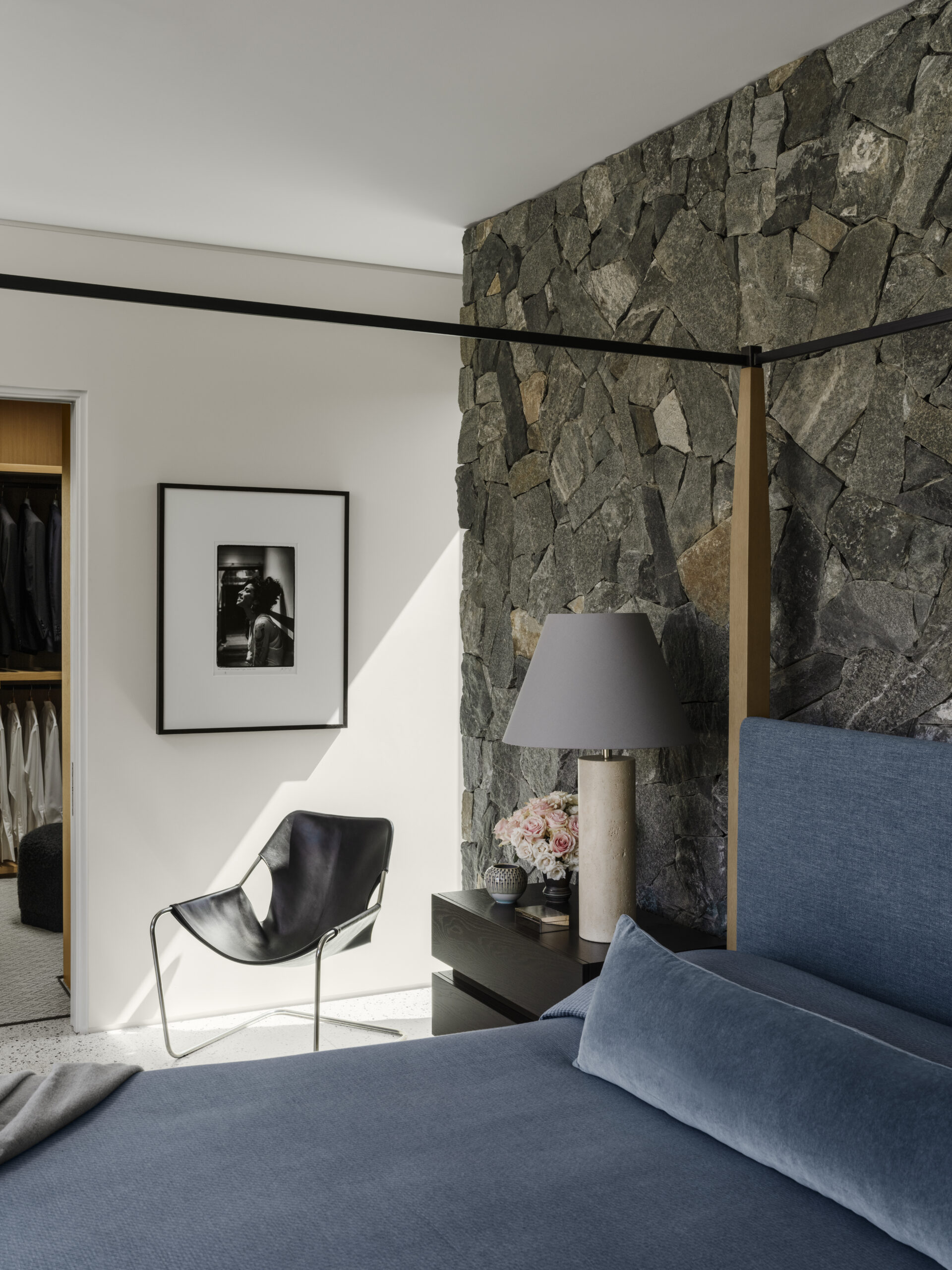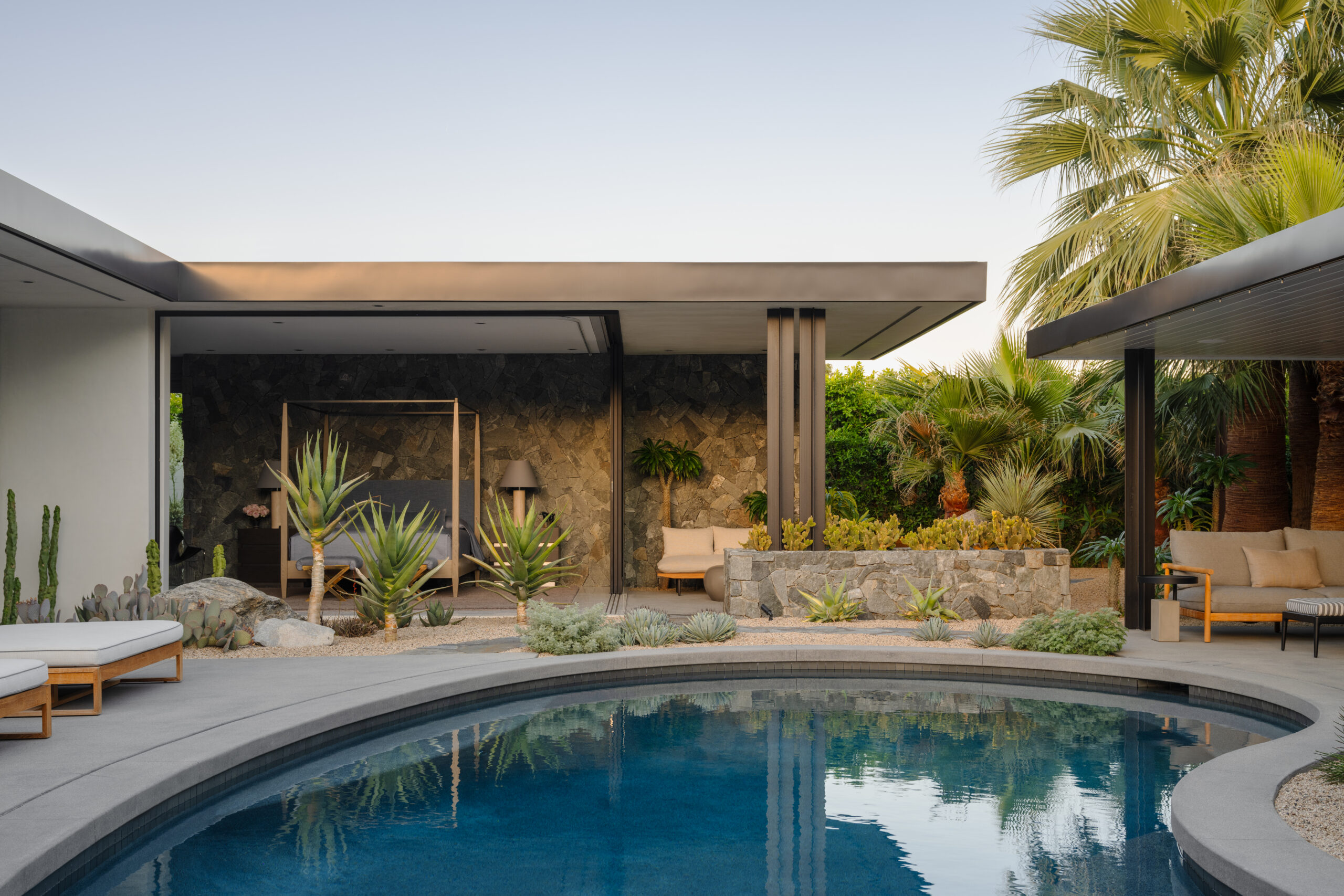 They also used a broad-based perspective of modernism, looking beyond the distinct regional style that developed in and around Palm Springs. Cochran says, "Nods to Americana, Danish modern, French 1940s, Italian deco, and other influences informed the design. None were allowed to take over or dominate."
One of the design features the team worked assiduously to preserve was the home's relationship to the landscape. Connected to a desert landscape and a kidney-shaped pool, the Rancho Mirage seems as though it was always there because of its considered relationship to the yard.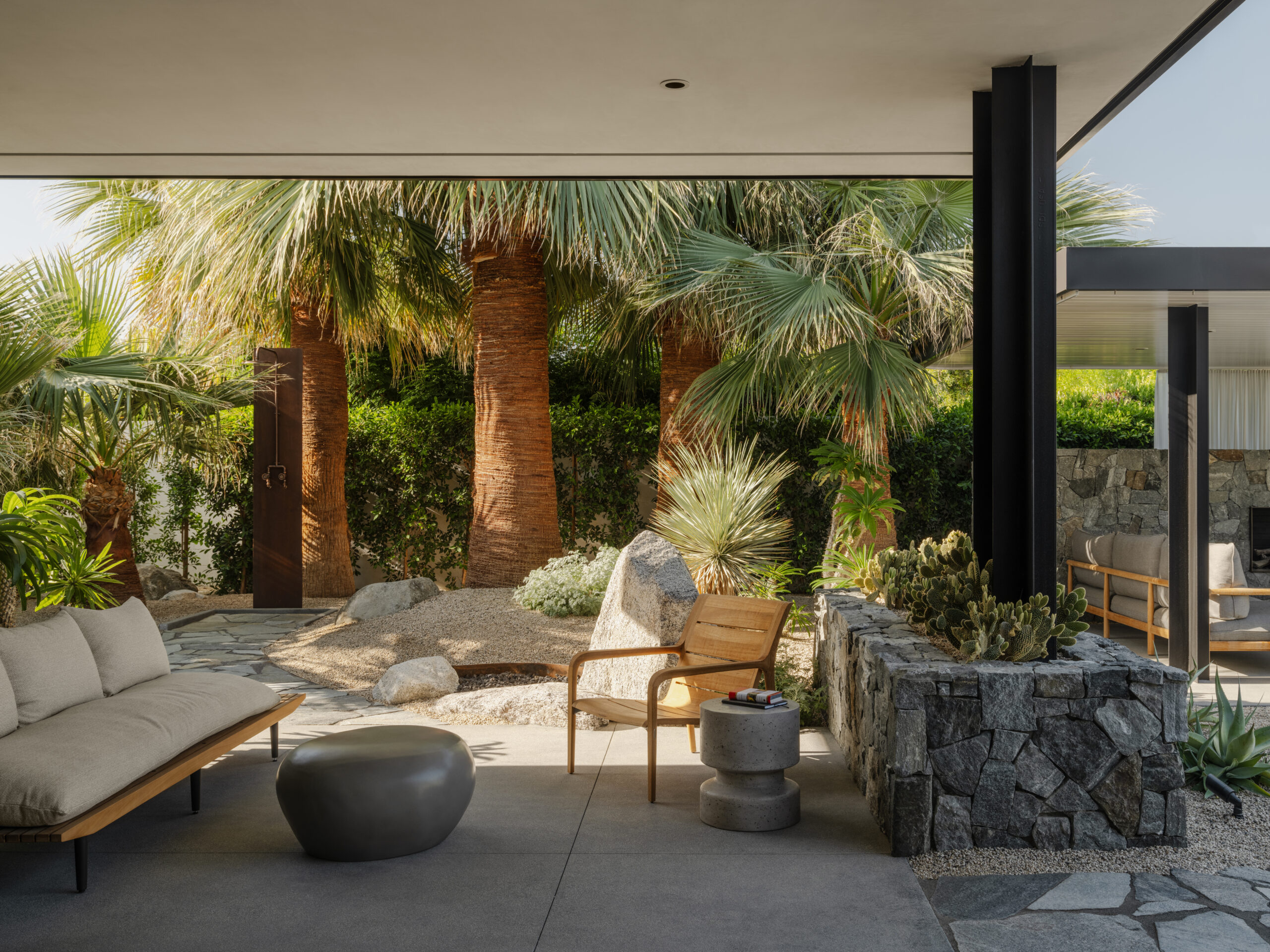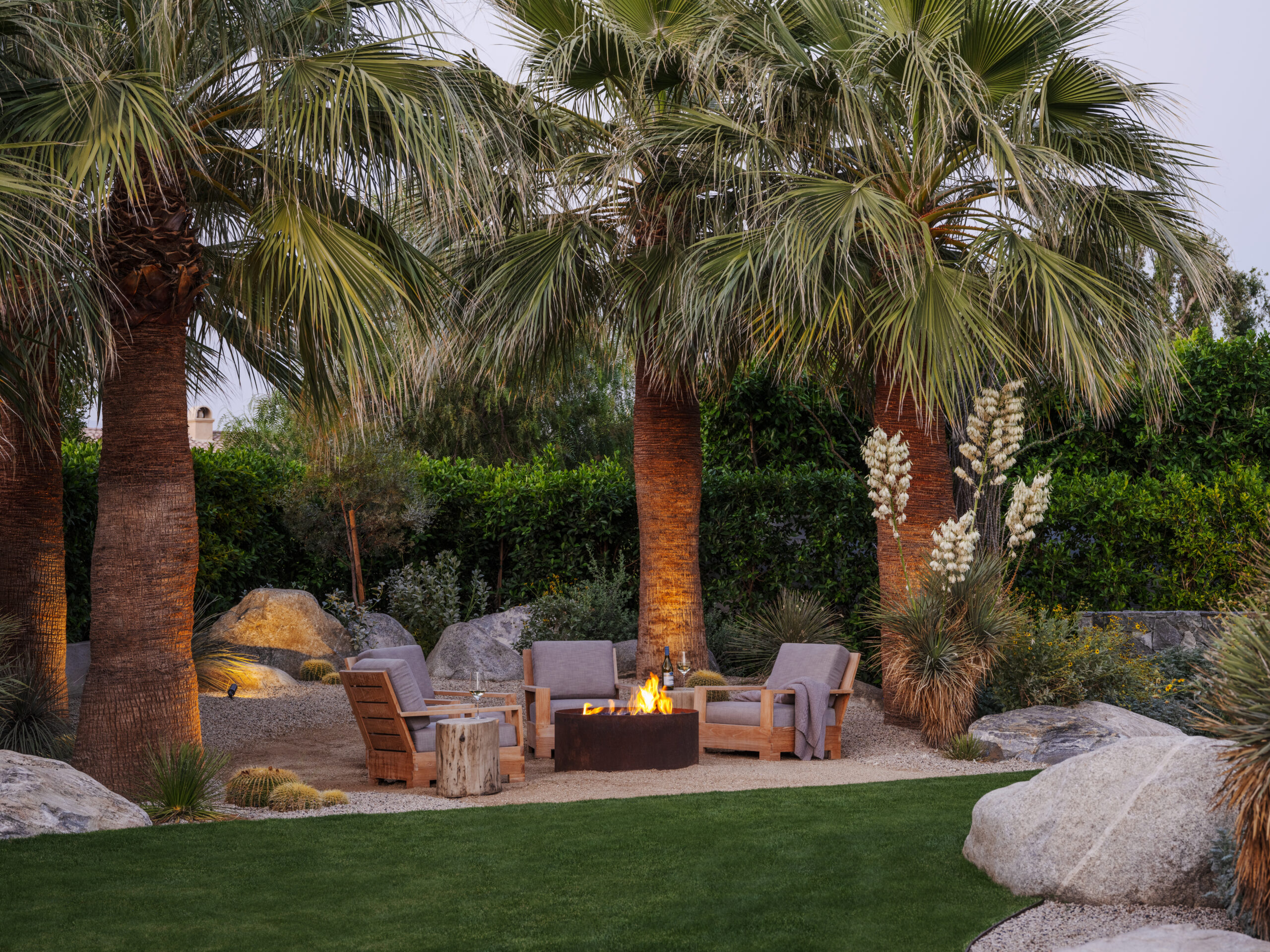 As an emblem of the team's unique approach to history, they kept the house's original carport, one those textbook features of American mid-century design. But to it, they added a charging station for the owner's electric vehicles, equipping the property for the 21st century.
Photography by Lance Gerber Studio.