Home of the Week: Muskoka Cottage by Akb Architects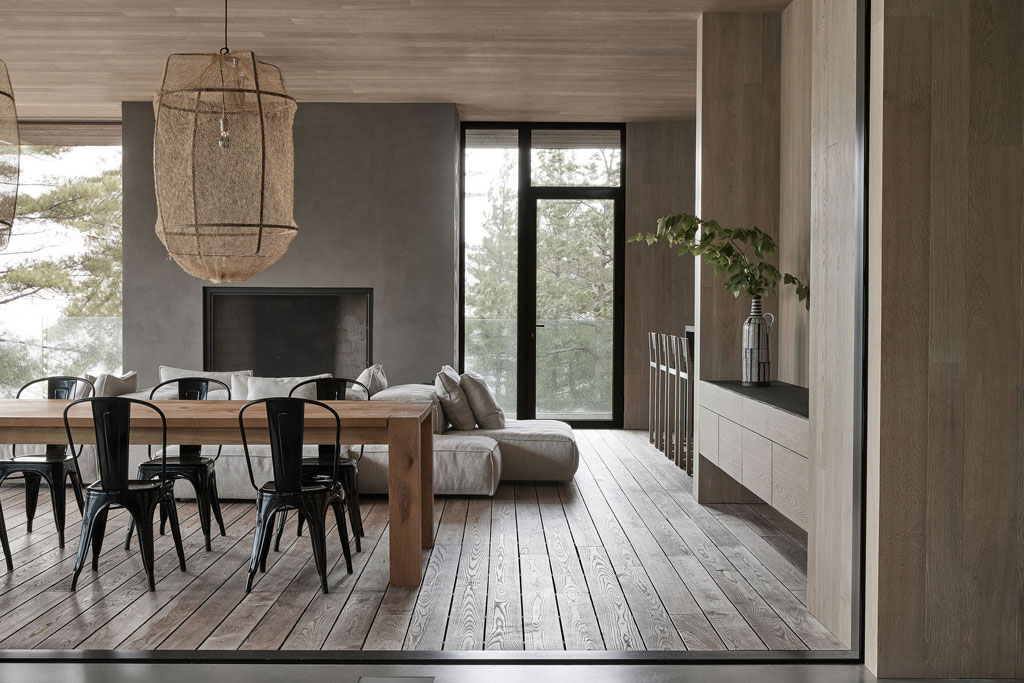 A quaint stretch of lakefront countryside about a two-and-a-half hour drive north of Toronto, Muskoka Lakes continues to be a popular destination for the city set looking for an escape from busy urban life. It has also become a locus for a growing footprint of contemporary architecture. One of the latest contributions is Muskoka Cottage by Toronto firm Akb Architects.
At 7,500 square feet, the residence is more like a large house than a cottage, but to break it into cottage-like forms, the architects arrayed the home across three connected buildings resembling a cluster of cottages tucked into the forest.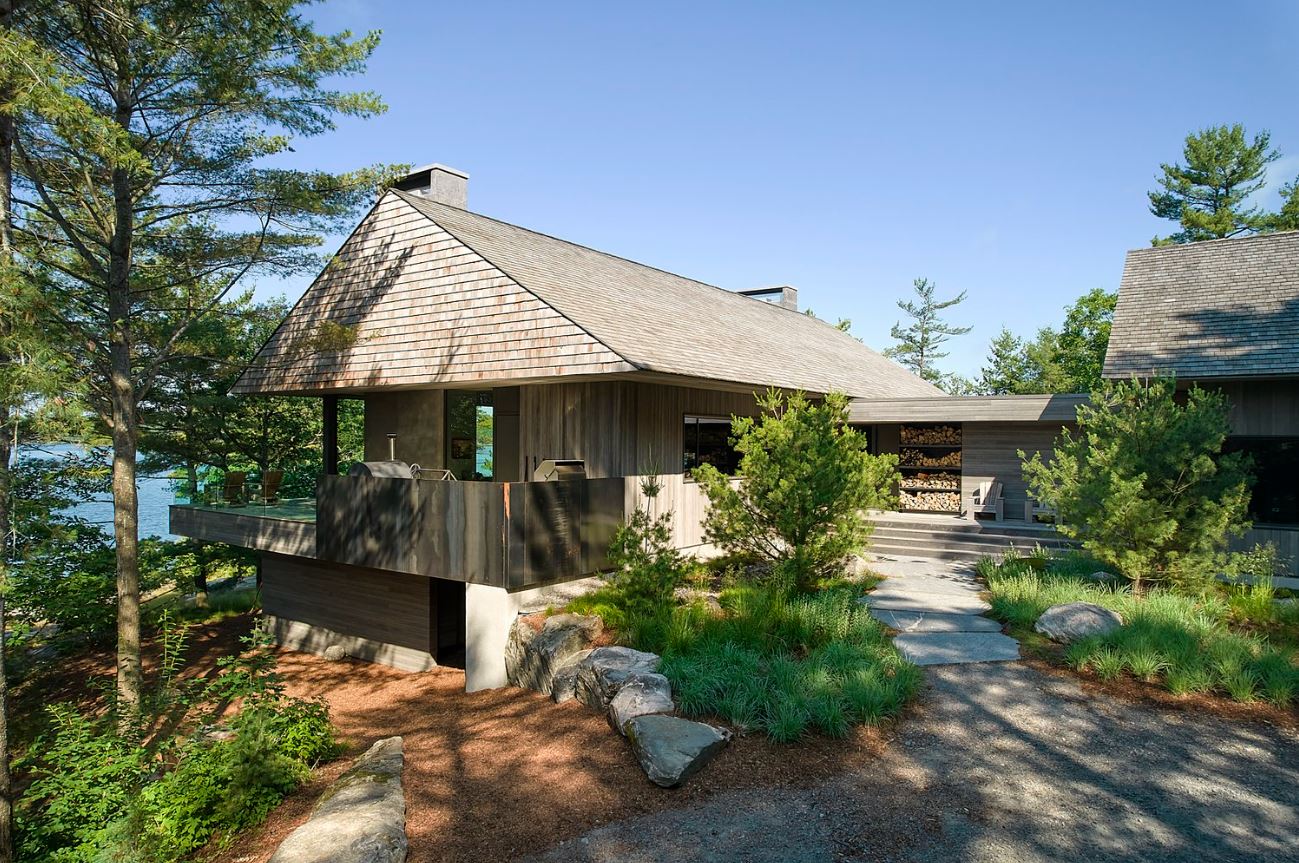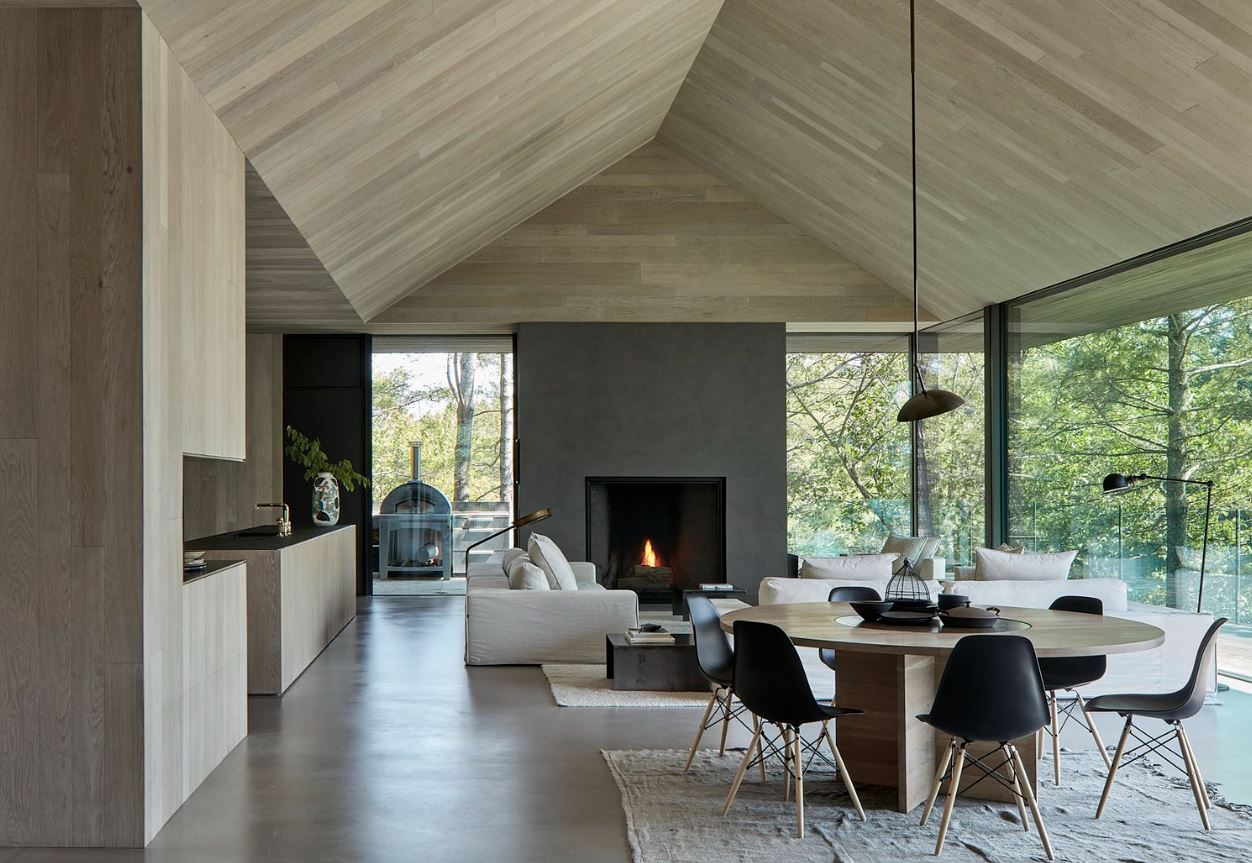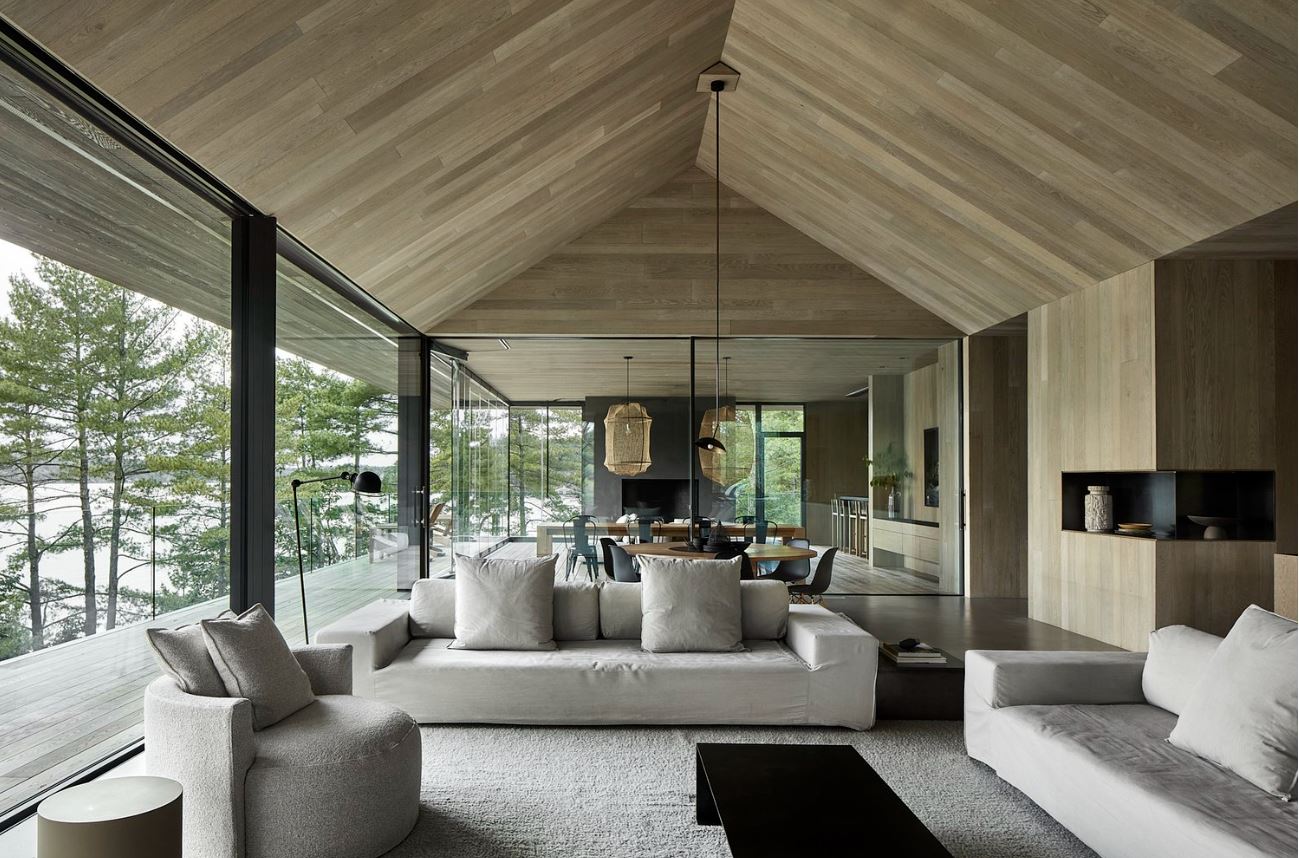 To further connect the house to its countryside setting, Akb clad the buildings in rough-sawn cedar boards and western red cedar shakes. Set under pitched roofs with deep overhangs, the houses have the materiality and form of vernacular cottages. The overhangs create outdoor shade, allowing the residents and their guests to indulge in indoor-outdoor living during the warm summer months. Floor-to-ceiling glass walls (some of which retract) reinforce the sense of connectedness to the surrounding landscape.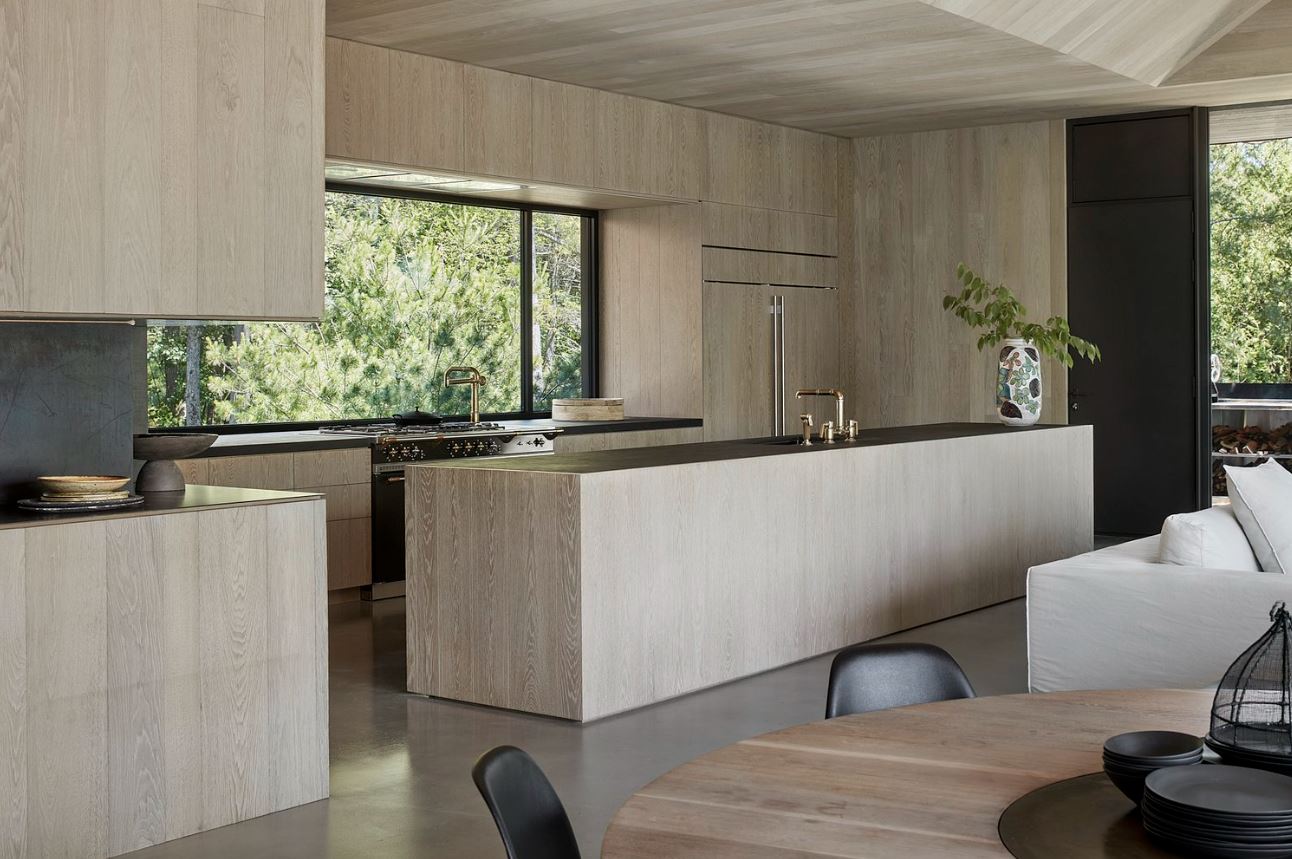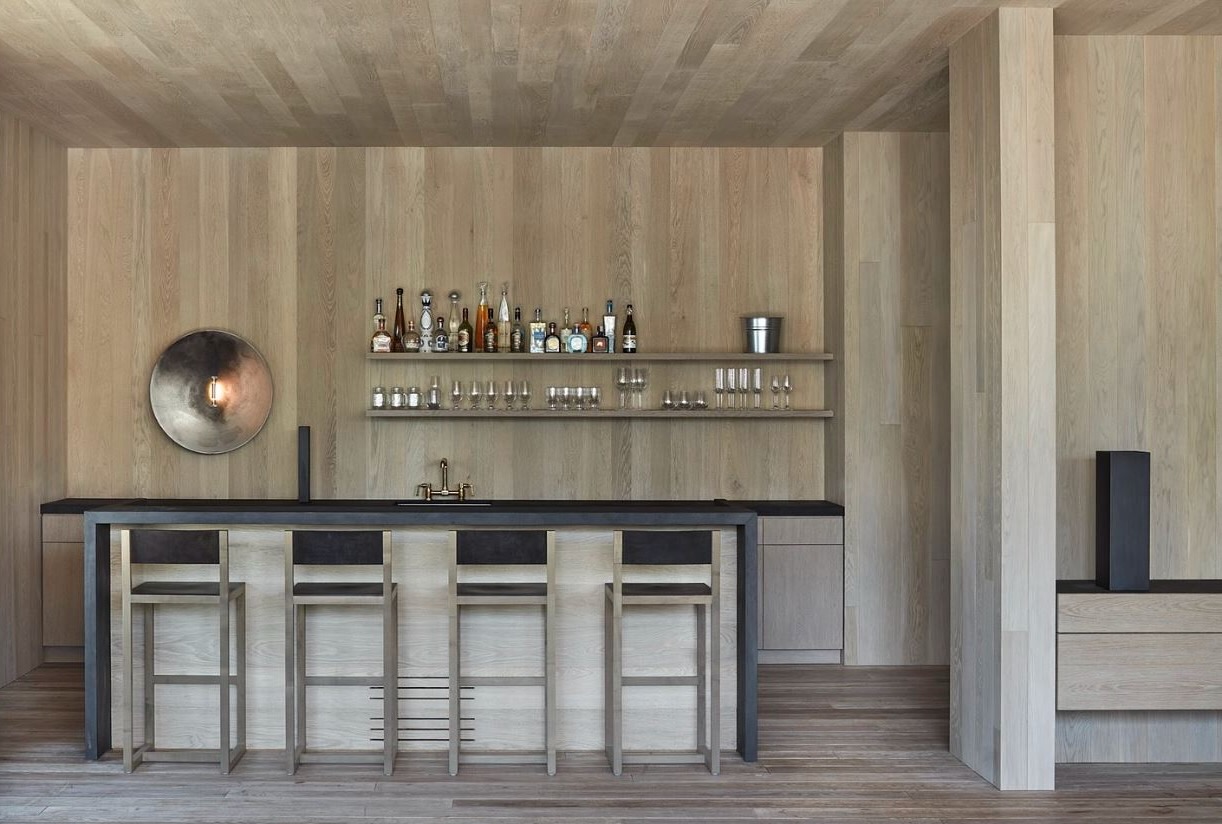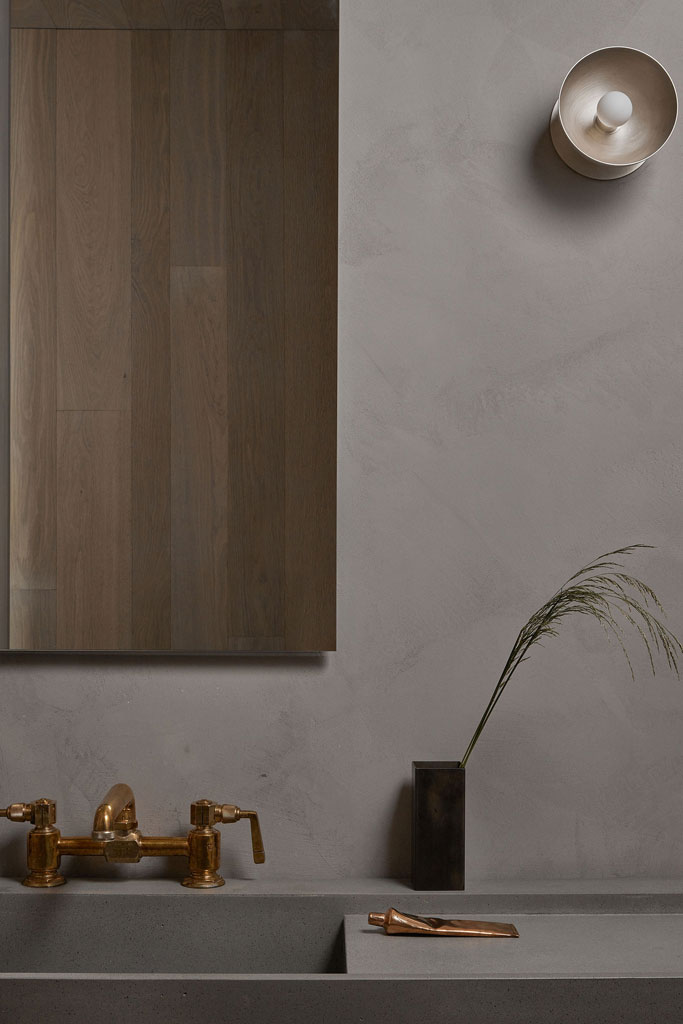 Inside, the ceilings, covered in white-oak boards, also connect the house with its wood-clad exterior and its forested setting. Concrete floors create a neutral backdrop for the furnishings, curated by Ashley Botten Design. The centrepoint of the layout is the shared space: kitchen, dining room, and living room.
In addition to the main house, Akb also designed a series of outbuildings, including a cedar sauna and a boathouse.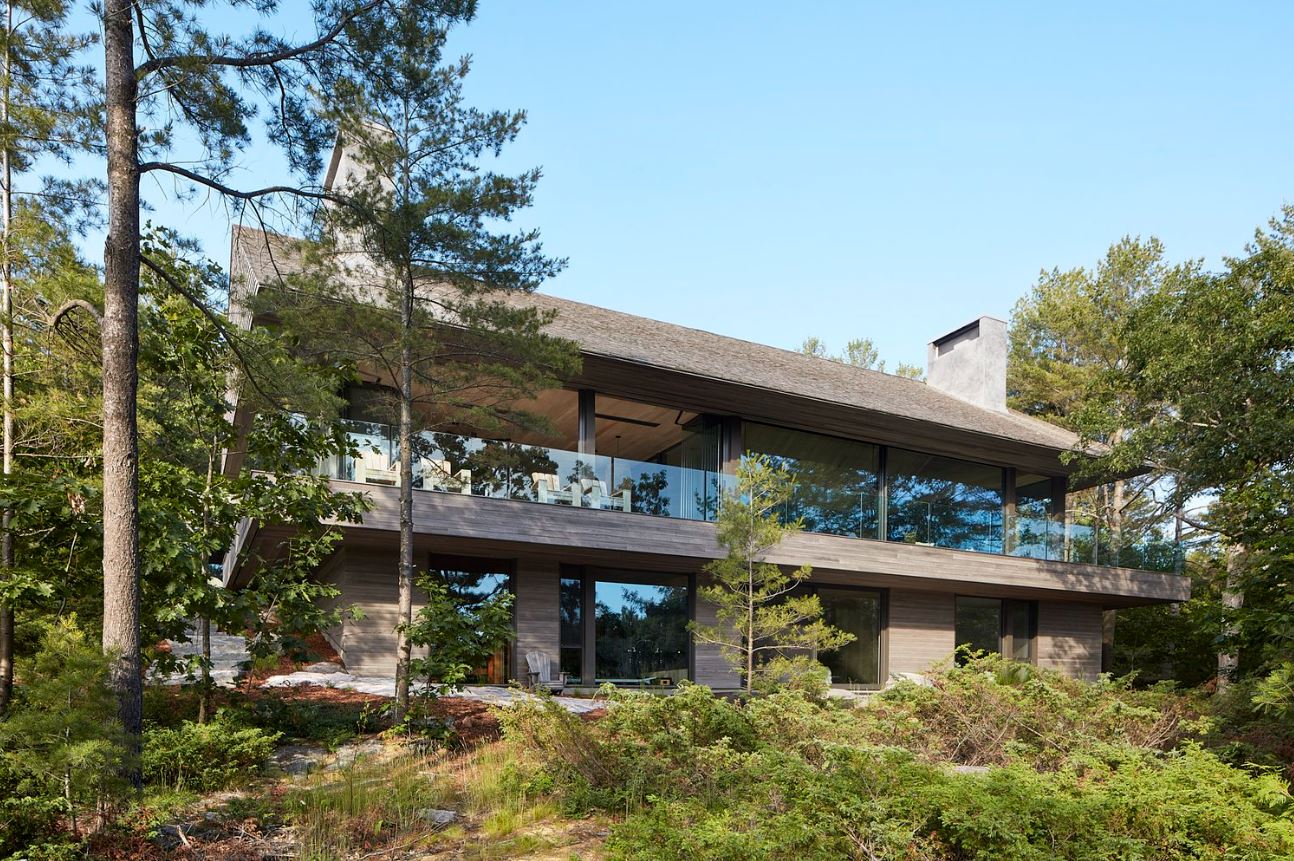 Photography by Shai Gil.