Home of the Week: Madrona House by Daniel Toole Architecture
Having raised a family in a 100-year-old house with a large yard, a Seattle couple knew they wanted something different for their empty-nesters phase of life. But rather than downsizing in a new neighborhood, they came up with a novel solution: they would sell their house, but keep the yard, using it as a site to build anew. To do this, they hired Daniel Toole, a Pacific Northwest architect with a fledgling practice but impressive history, having studied at Harvard Graduate School of Design and worked at Barkow Leibinger, Studio Rick Joy, and Allied Works.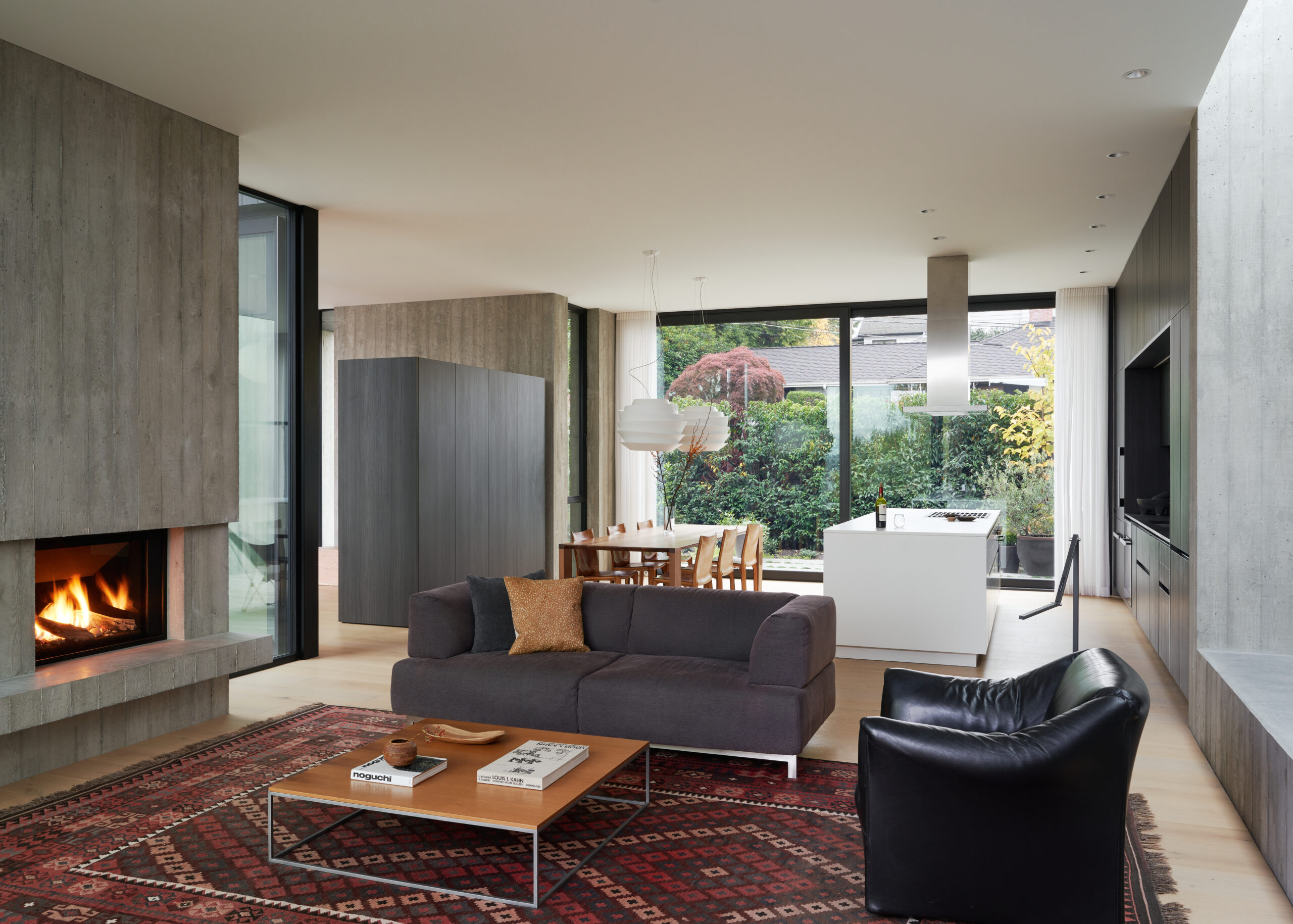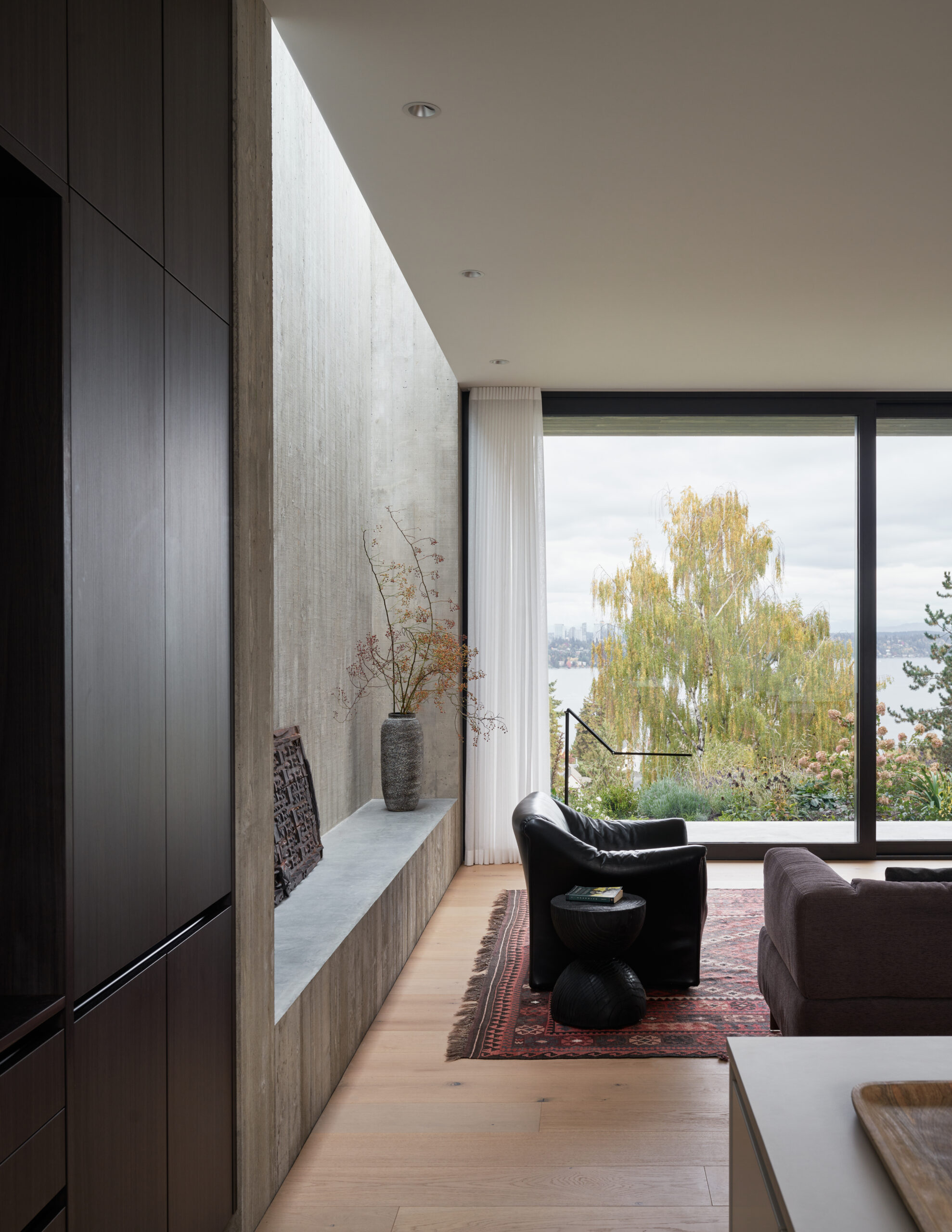 For Toole, who grew up amid Pacific Northwest architecture but has worked everywhere from the Sonoran Desert to Berlin, the commission was a chance to merge different influences to create something new. Throughout the design process, Toole collaborated with Carsten Stinn, an architect friend who brought experience delivering projects of this scale.
On the ground level, the house is split between two connected volumes: in one, a kitchen, dining room, and living room, and in the other, a garage and an office. In between them, an open-air courtyard provides a secluded outdoor space. On the upper level, he included a guest bedroom that faces the street and a primary suite overlooking Lake Washington.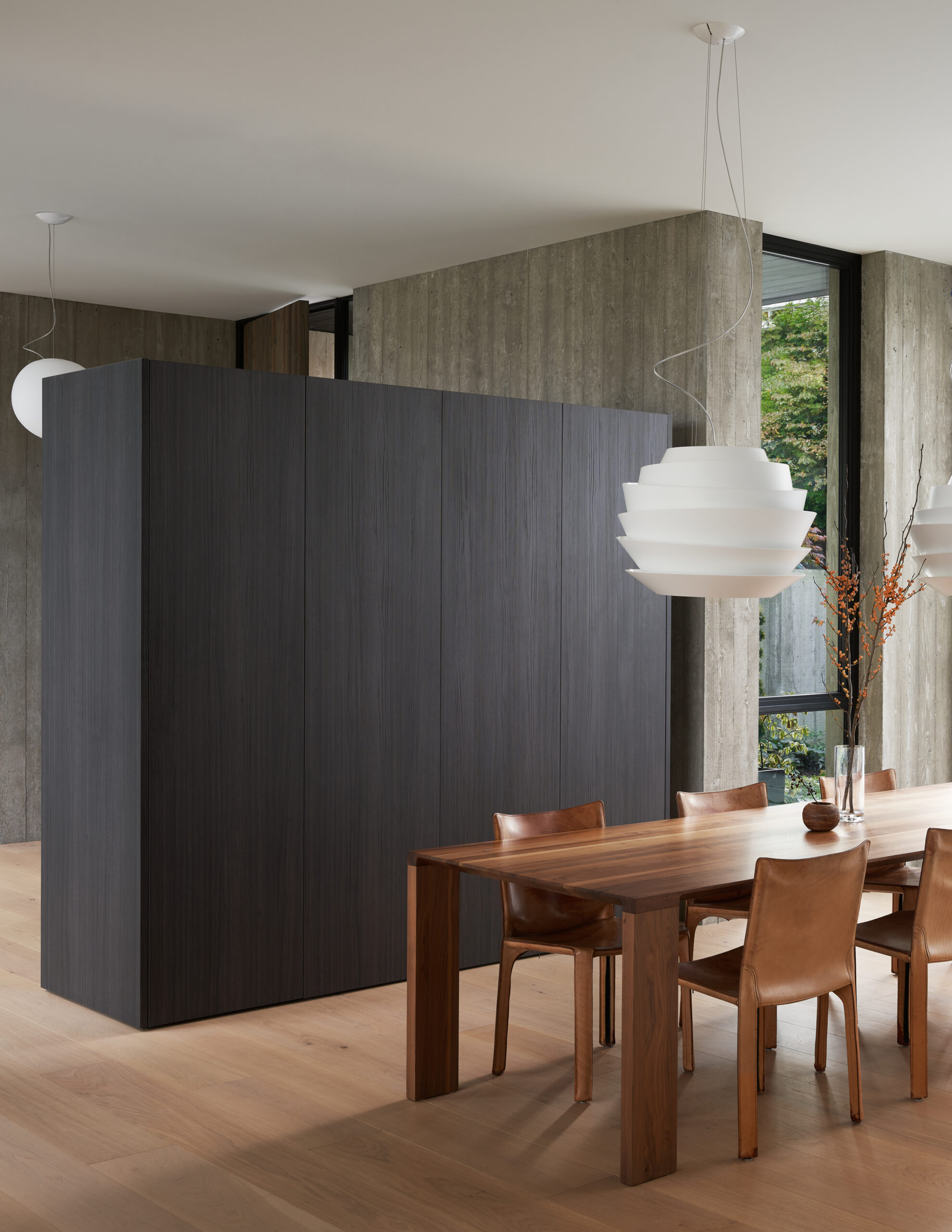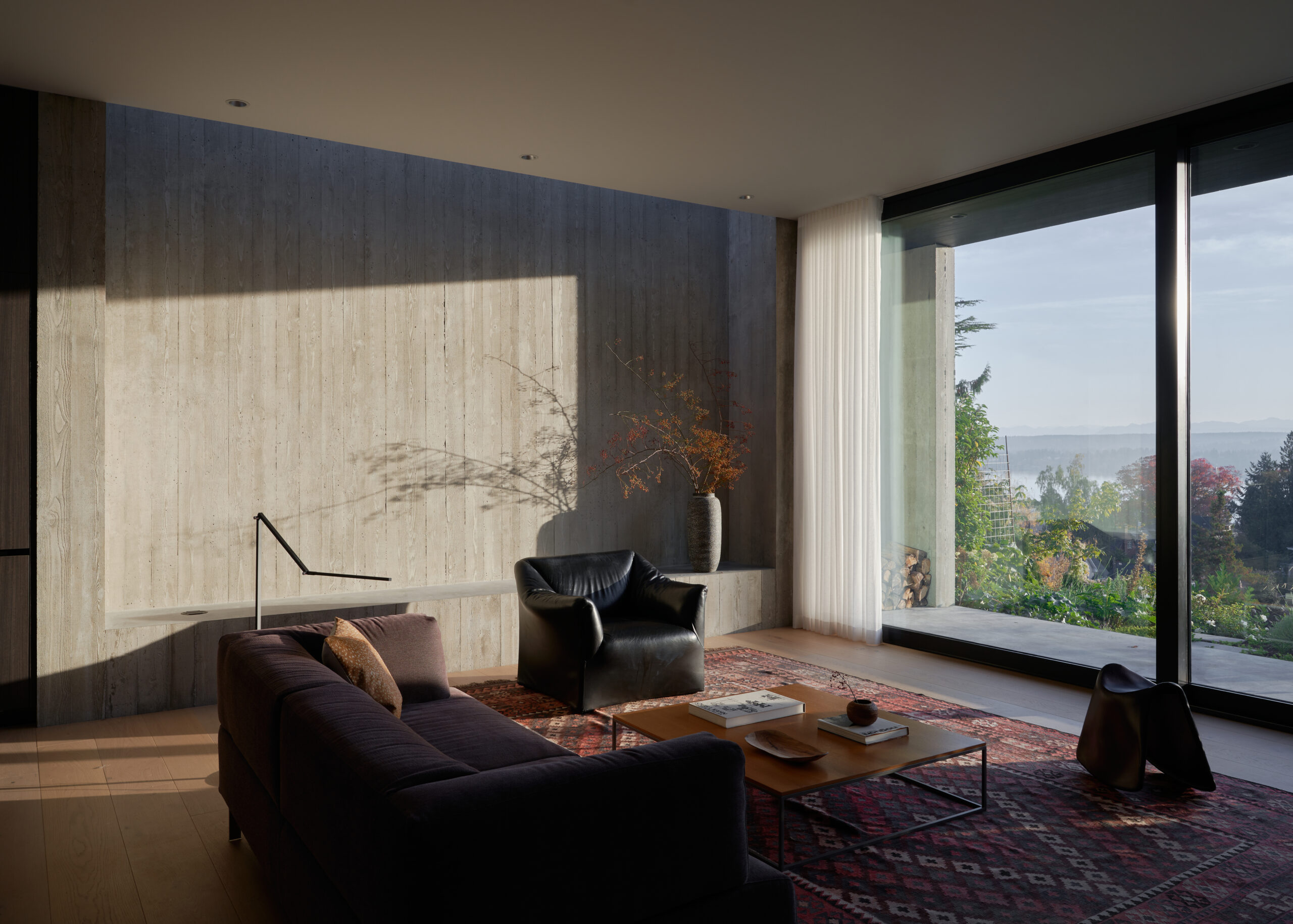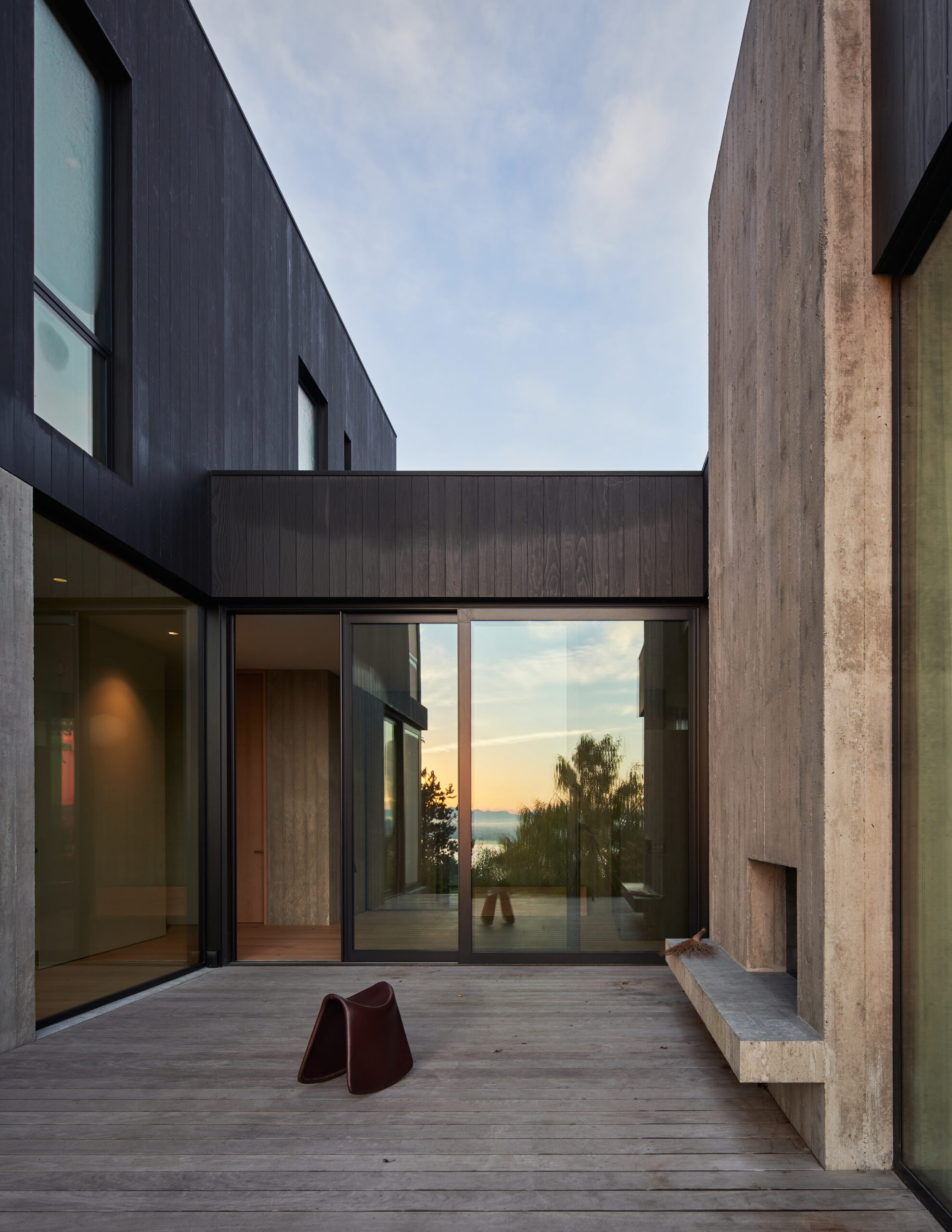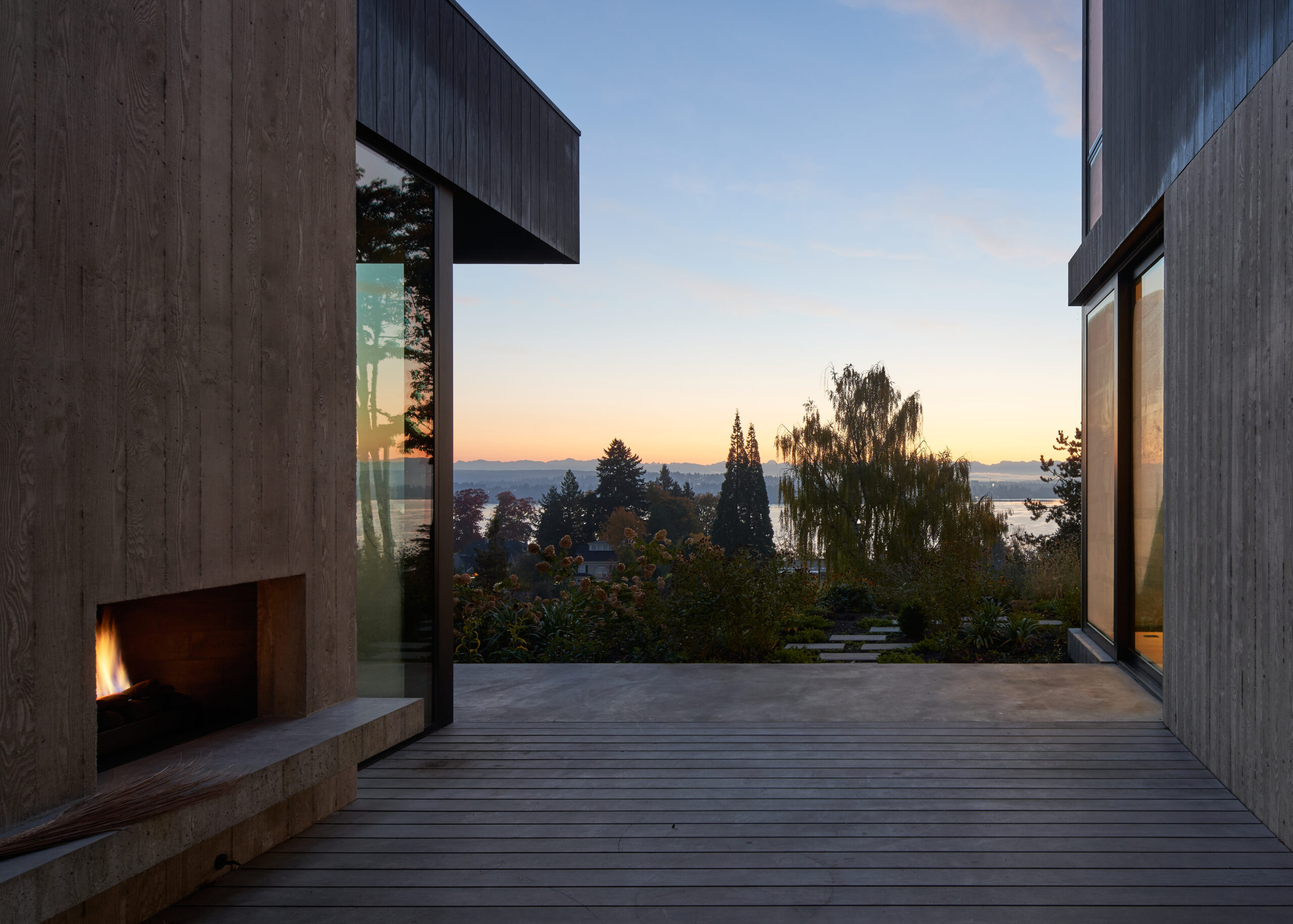 The relationship between the contrasting materials of the two levels—concrete exteriors on the lower storey and wood on the upper—was a paramount concern for Toole. "In the Pacific Northwest, architecture is all about the pieces," he explains, referring to the elements that tend to be applied as surfaces to the frame of a building. "Instead of roof planes and wall planes and cantilevers, I wanted to make this house seem like one piece, like it was carved from a monolith."
To do that, material selection was a priority. For the lower floor, he used concrete formed with rough-hewn boards, leaving behind solid walls bearing the imprint of vertical boards. On the upper level, he used a shou sugi ban wood siding , which is rendered resistant to decay and weathering through a charring process.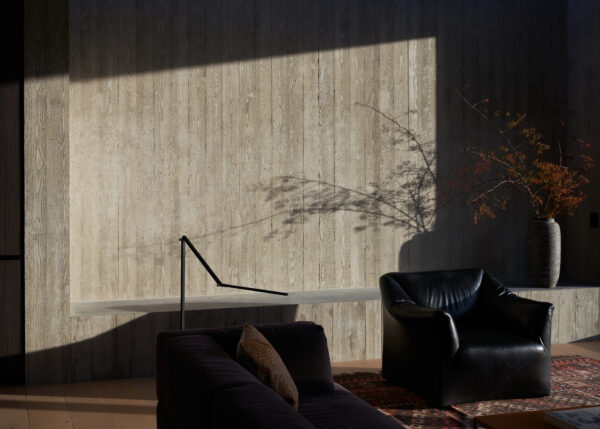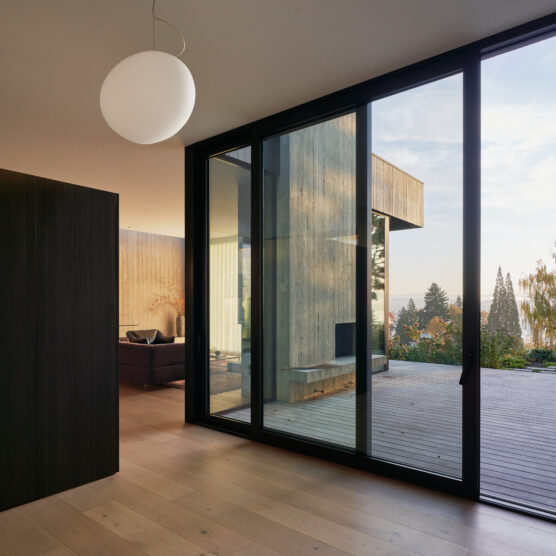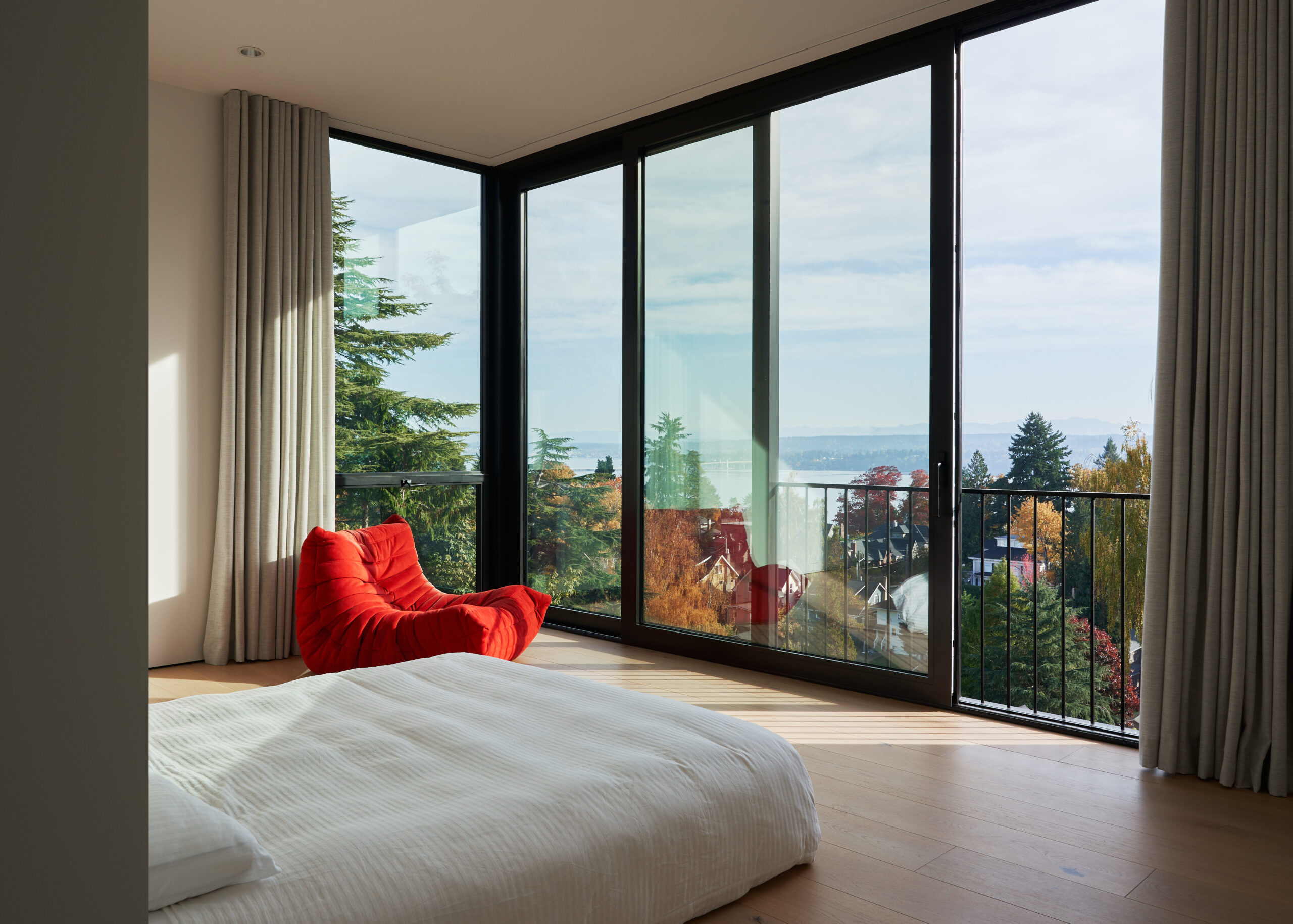 Though the walls are thick, Toole was able to create interior atmospheres with soft daylight through the north- and south-facing ends. The western edge of the property looks toward the street, and the eastern overlooks Lake Washington. For those facades, Toole included expansive windows but kept the north and south edges solid for privacy from nearby neighbours. To bring natural light into the space, he introduced skylights, allowing sunlight to bounce off the concrete walls and diffuse natural light to permeate the interior spaces. Done in this way, the walls become animating elements of the interior space instead of the bland surfaces interior walls tend to be. "There's a weight to them that makes you know you are in something more substantive than sheet rock," he says. "When you knock on sheet rock, it feels and sounds hollow. Unless you're in a 1960s government building, you're usually not sitting this close to this kind of rough concrete. There is an expressiveness to the material not often used in residential architecture."
Photography by Kevin Scott.