Home of the Week: Cascina by Jonathan Tuckey Design
Preservation alla Piemontese.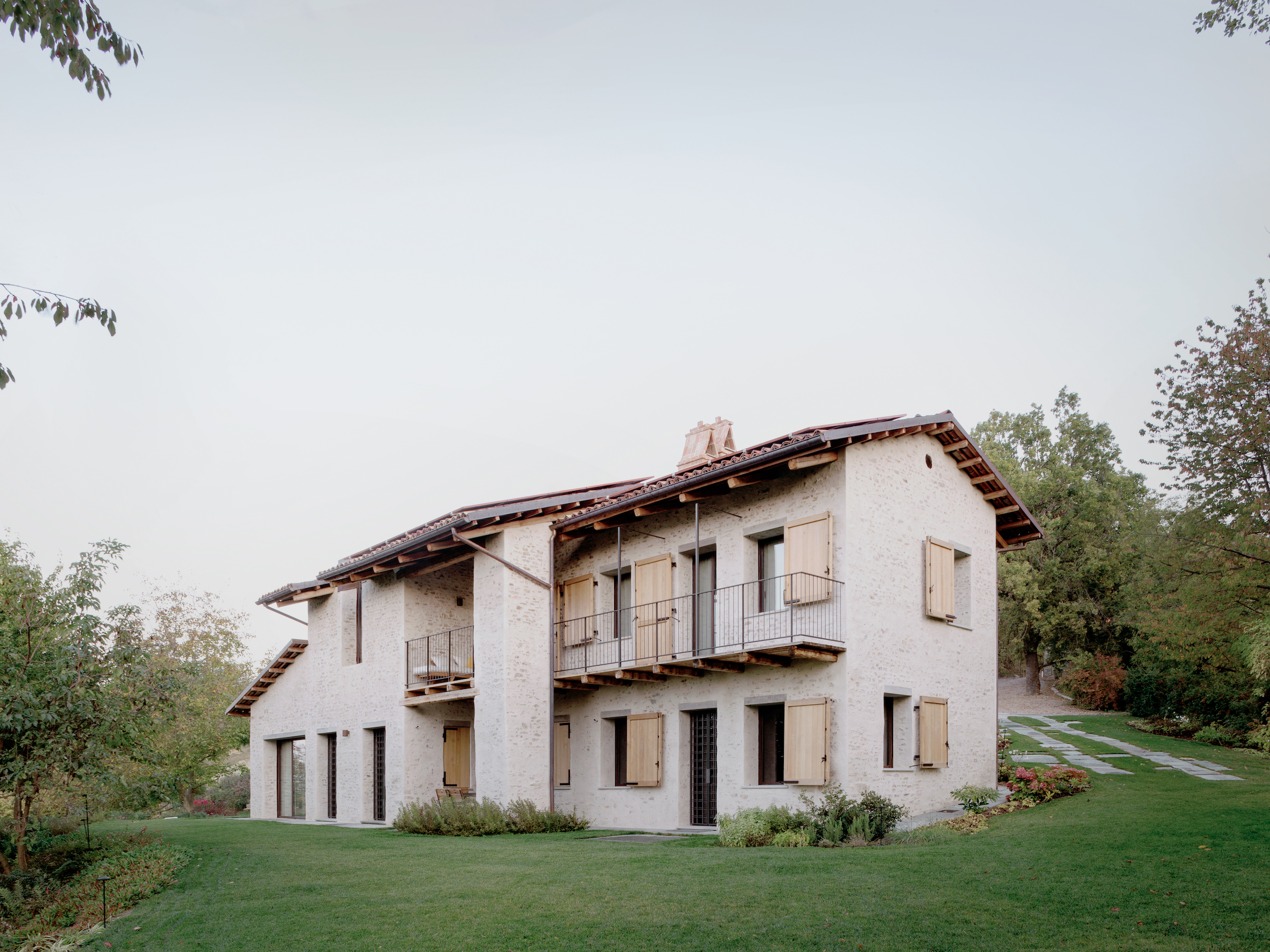 Maybe it's his background in anthropology, or it could be his years of experience working with centuries-old structures in diverse settings—London, the English countryside, and the Swiss Alps—but London architect Jonathan Tuckey has built a design practice that doubles as a platform to advocate for the creative reuse of historic structures. His work tends not to restore buildings to what they once were. Neither does it alter the original fabric in ways that announce a renovation's newness. Instead, he reinvents buildings, revealing the integrity of the original while adapting it for contemporary use.
For his latest project, Cascina, the starting point was a grouping of farm buildings: a two-storey farmhouse and a large barn with a hay loft connected by an enclosed bridge. Set on a hillside in Italy's Piedmont region, the stone structures were about 200 years old. Though they had the charm the clients wanted, they had outlived their agrarian usefulness, and a renovation from the 1990s had masked some of the vintage surfaces and finishes that appealed to the new homeowners, a fashion designer and naturalist.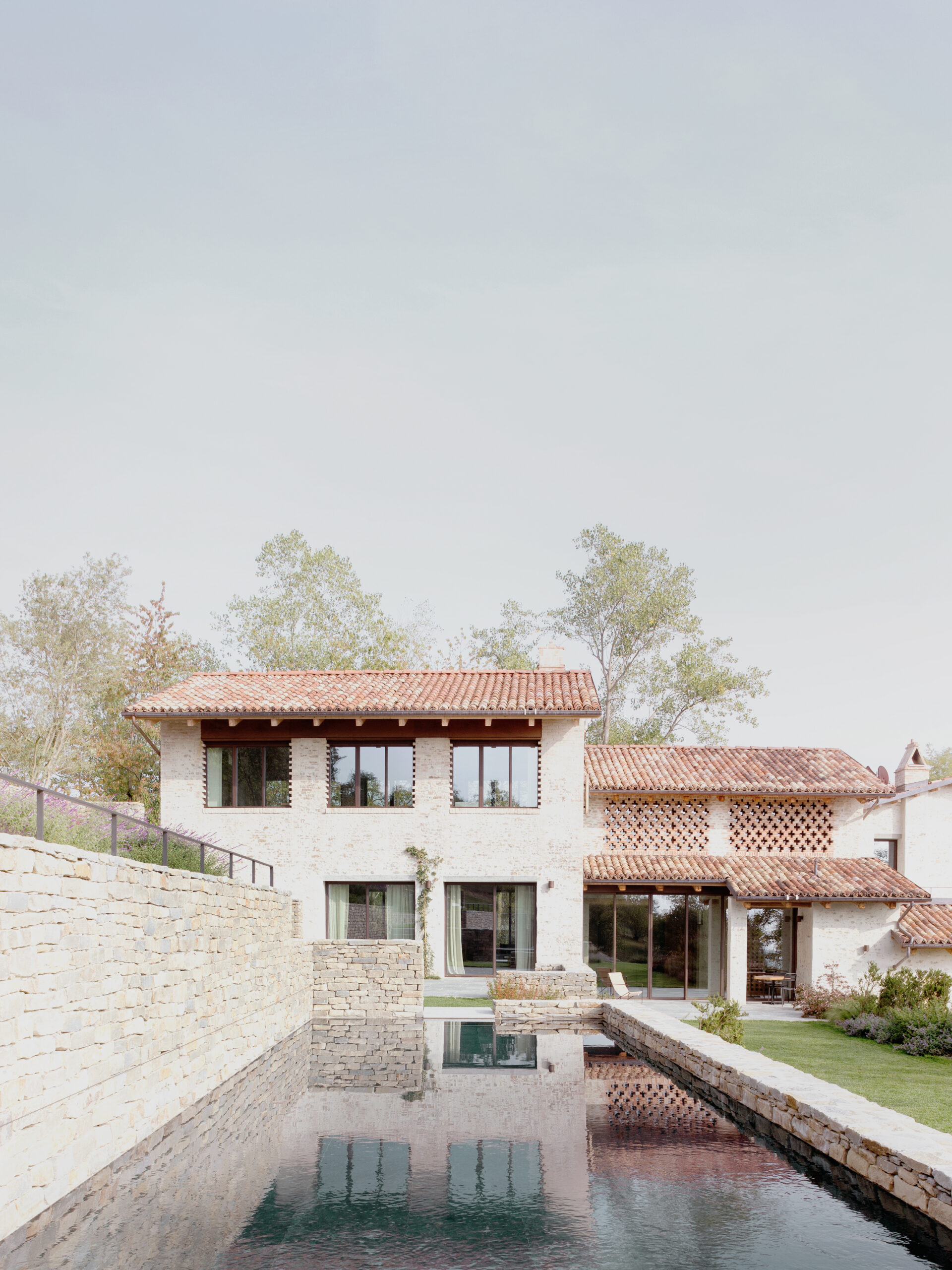 By first peeling away the elements added in the '90s, Tuckey and his team revealed the historic architecture that had been obscured over the years. While that resulted in the spirit of what the clients wanted (old buildings in the Italian countryside), it also left them with what the structures originally were: farm buildings. As such, they were dark inside. Windows aren't priorities for barns, after all. Tuckey made strategic changes to the openings, enlarging windows to admit more daylight. On the bridge, he designed a traditional brick screen, or gelosia, which blends in with the stonework, introduces dappled light, and avoids the imposition of a 21st-century balustrade.

Tuckey also reconfigured the layouts, moving the kitchen and social spaces to the southeast, where better light filled those spaces and the architecture could open up to views of the rolling countryside.


Inside, original elements blend with new features. The historic timber roof trusses reflect the architecture's history, while local chestnut millwork provides a contemporary finish. For the flooring on the ground level, Tuckey turned to an inventive solution, using a plaster developed in ancient Rome, cocciopesto, a mixture of lime, sand, and other crushed fragments, to blend old and new.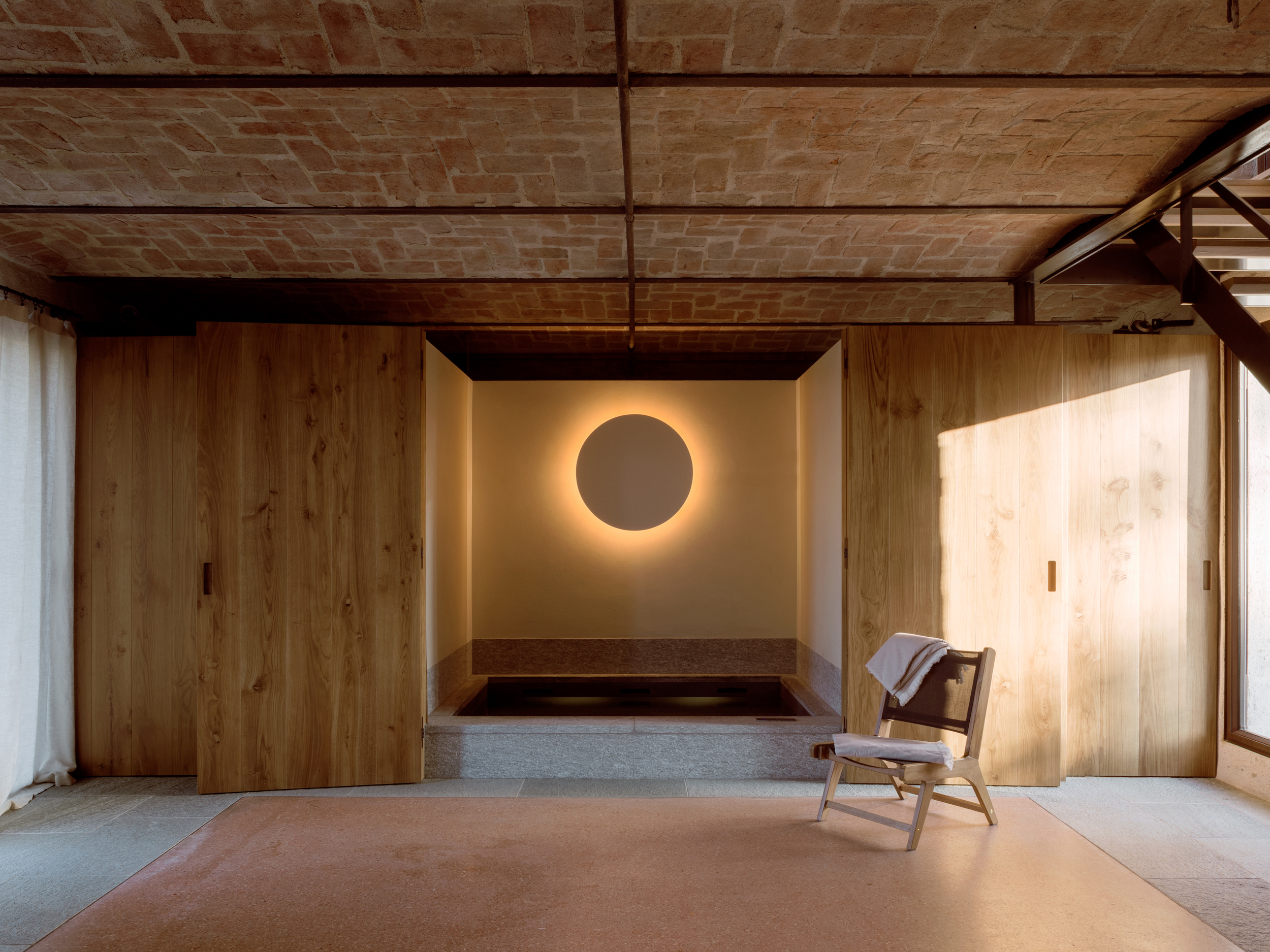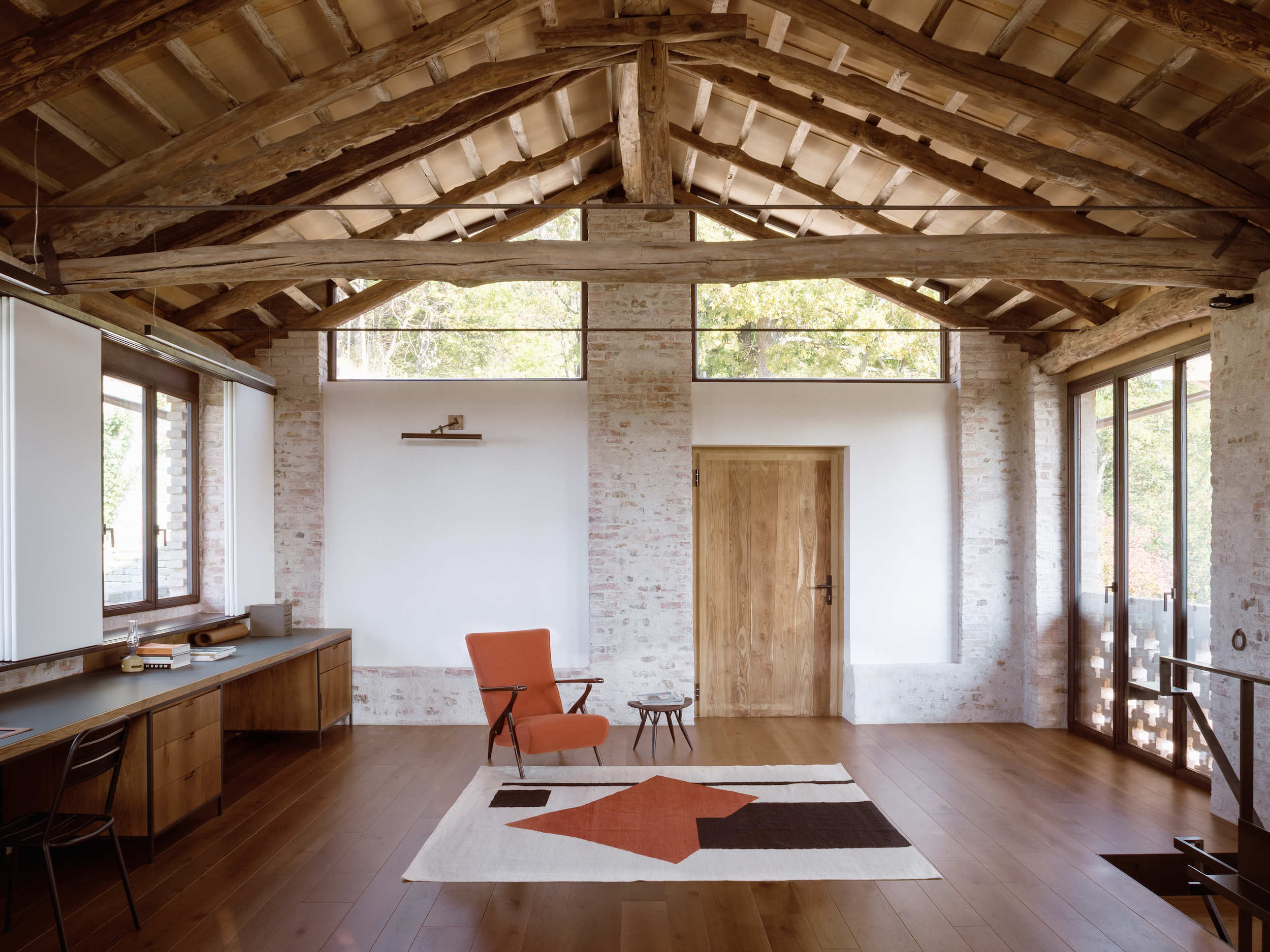 His contemporary intervention was more than an aesthetic and structural update, however. Compelled by the environmental benefits of preserving existing buildings, Tuckey made strategic updates to the systems. A new ground-source heat pump reduces the home's energy footprint, while a new thermal barrier ensures it efficiently maintains the interior temperature.
Photos by Francesca Ióvene.