Home of the Week: Amagansett House by Starling Architecture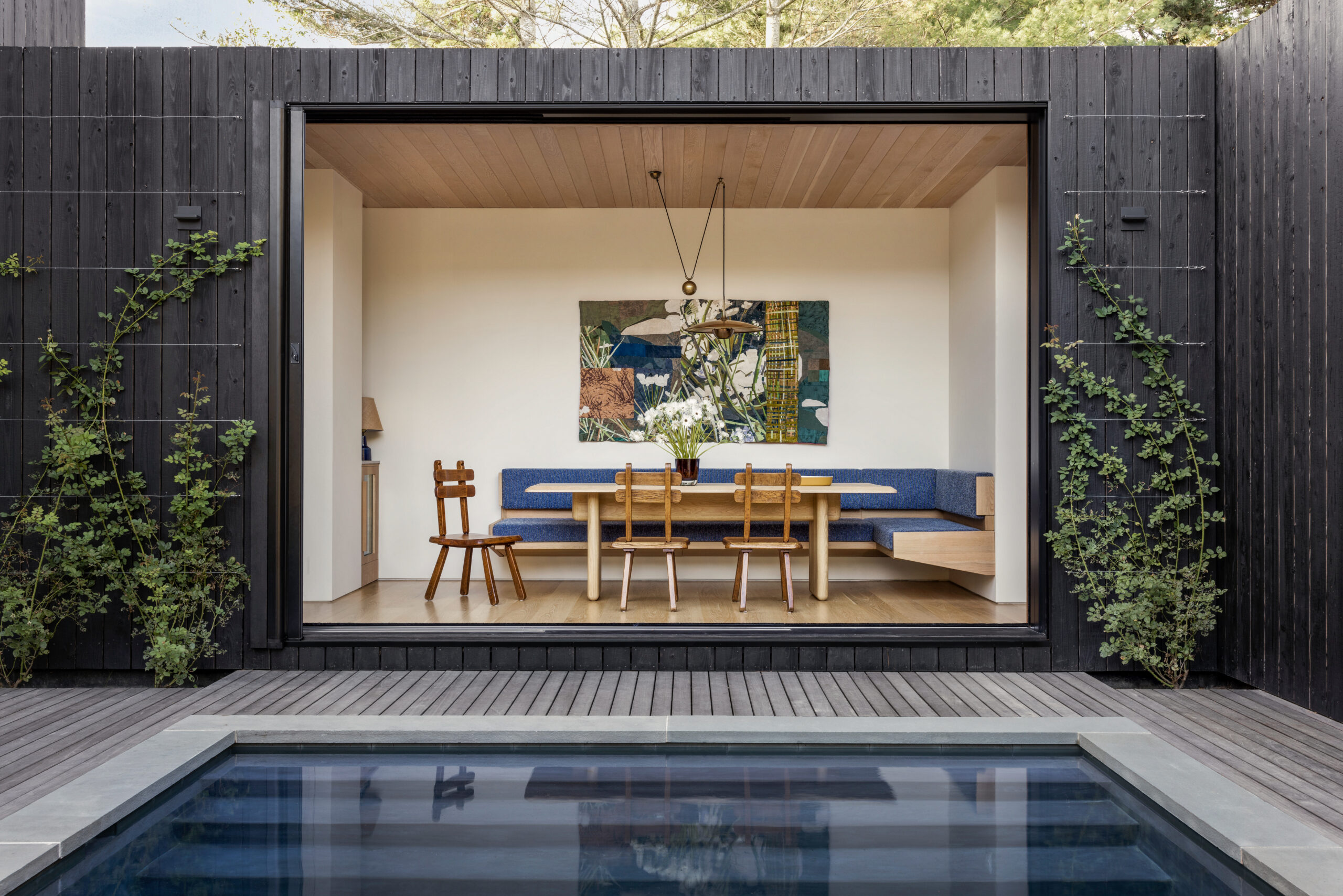 Over the last few decades, houses on the east end of New York's Long Island have tended to become ever larger, transforming what was once a landscape of fishing shacks and clapboard barns into a geography of expansive compounds on stretches of manicured grass and hidden away by walls of privet hedge. Amagansett, though, has been something of a hold-out to these real estate pressures. There, the scale of most homes more closely resembles that township's history of surf shacks and modest beach houses set amidst the area's grassy dunes.
So when the owner of this new home went looking for a coastal retreat, Amagansett carried a lot of appeal. His architect, Ian Starling, founder of Starling Architecture, says, "in Amagansett, you feel like you're at the beach—the dune grasses filter back into the neighbourhoods." As he and his client went looking for a property, the client "fell in love with this Amagansett neighbourhood."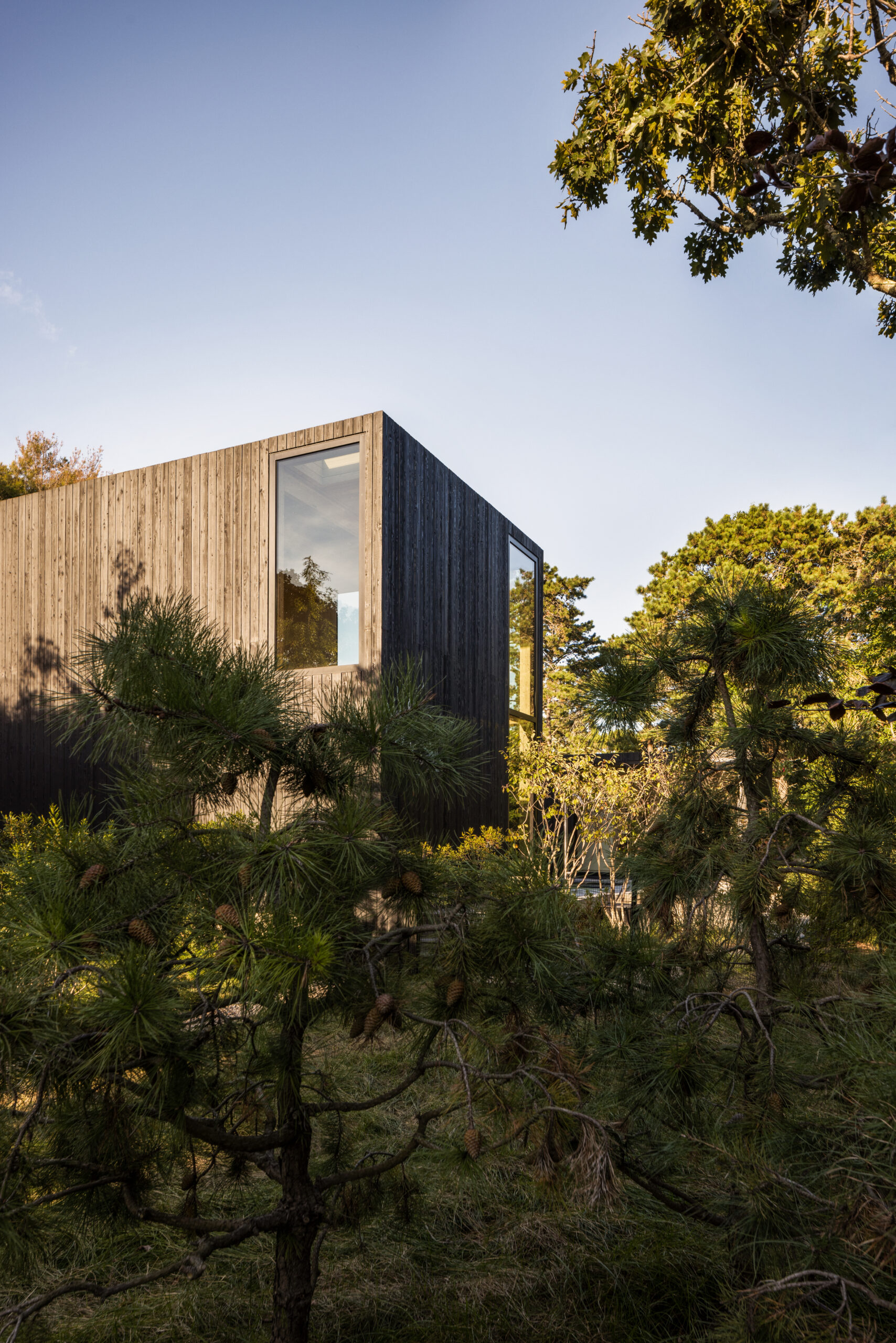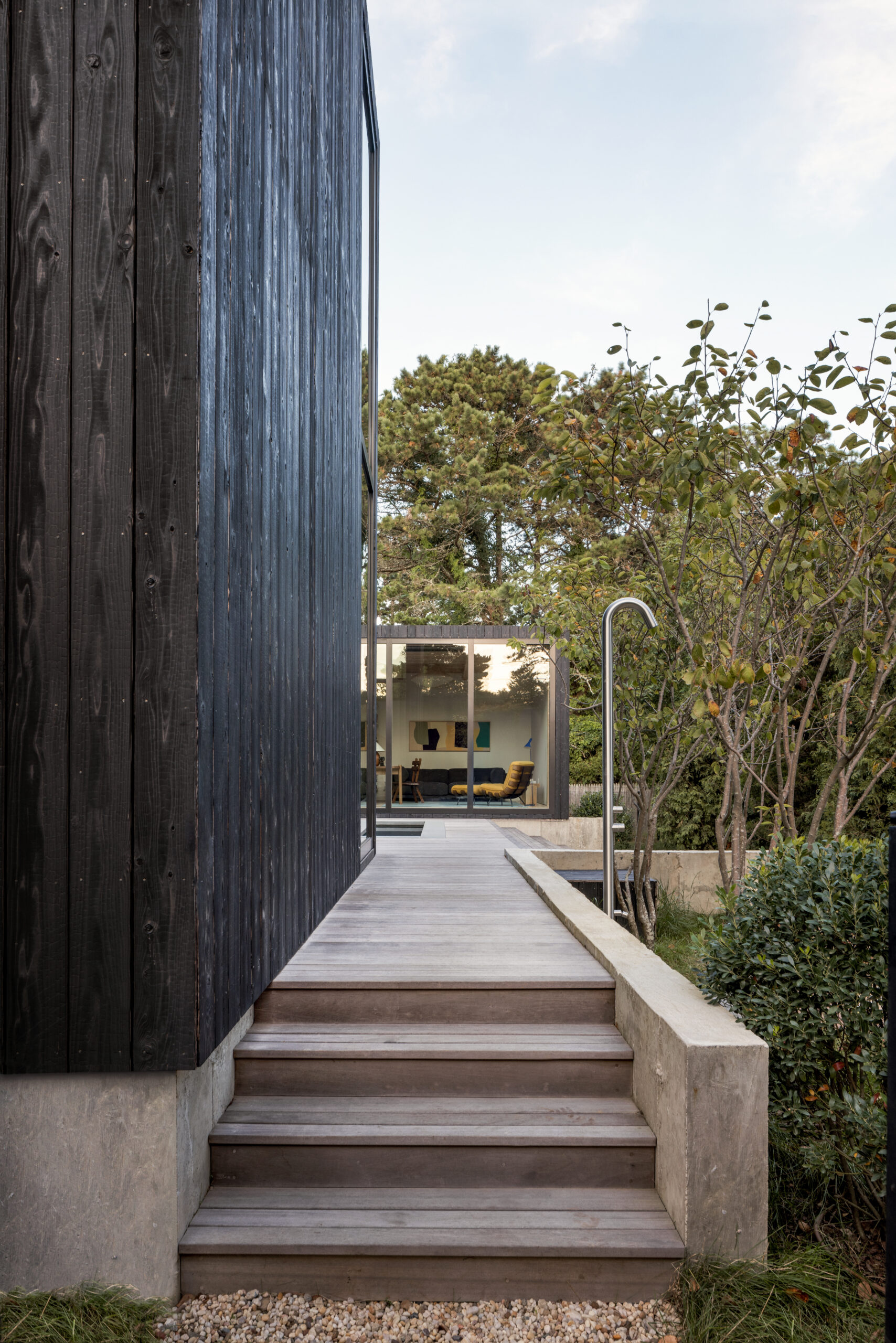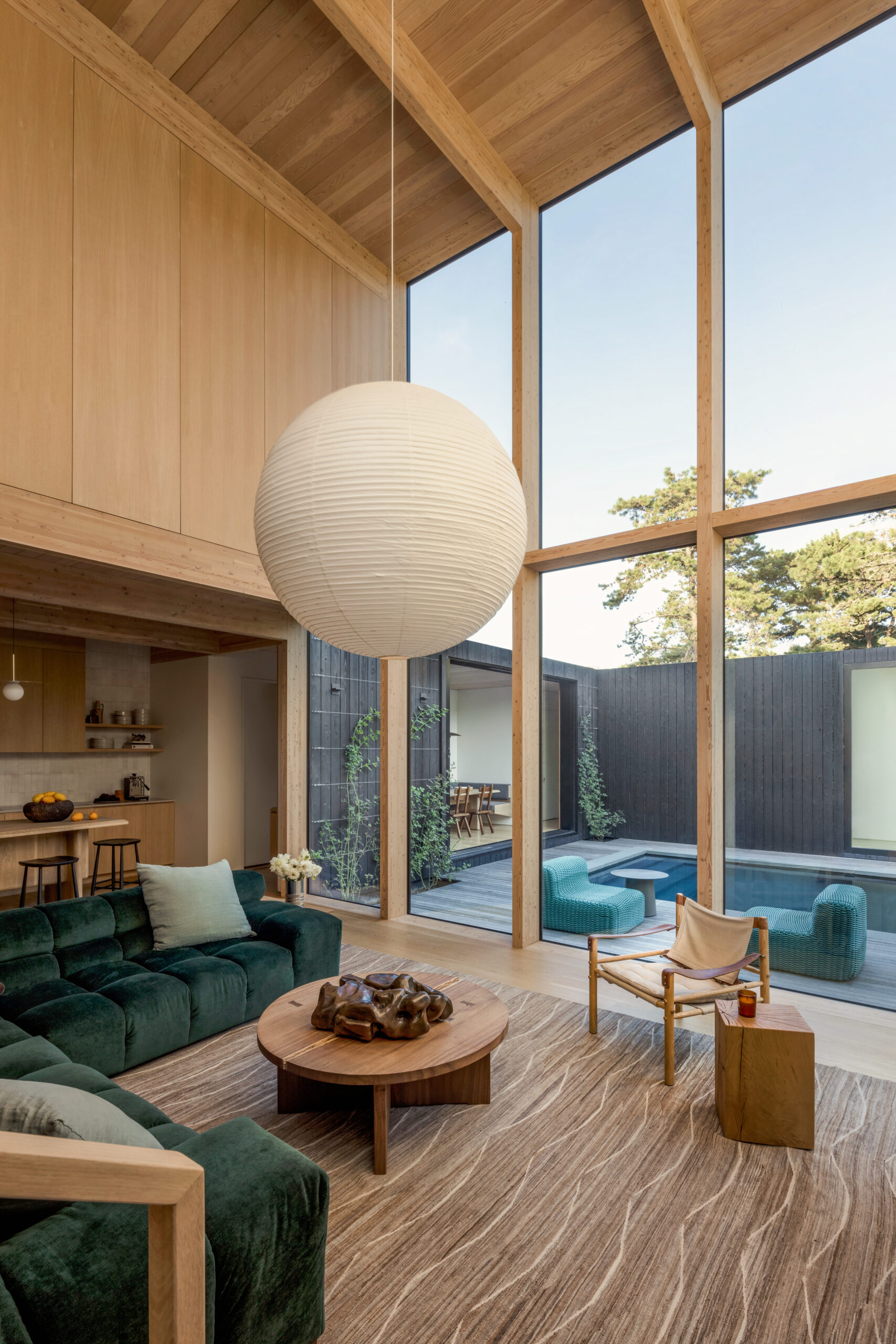 Though the site had all the appeal that comes with living in Amagansett—proximity to the beach and a walkable community—it was not without its challenges. To meet the requirements for flood levels set by the federal government, the building would have to be12 feet above sea level. But to meet the community's guidelines for new construction, the profile of the house would have to be low.
This would mean that site strategy was imperative, so for the landscape architecture, Starling partnered with Margaret Jankowsky, who designed a garden with a palette of coastal grasses and plants set on a topography that gently sloped upward, allowing the house to meet federal guidelines.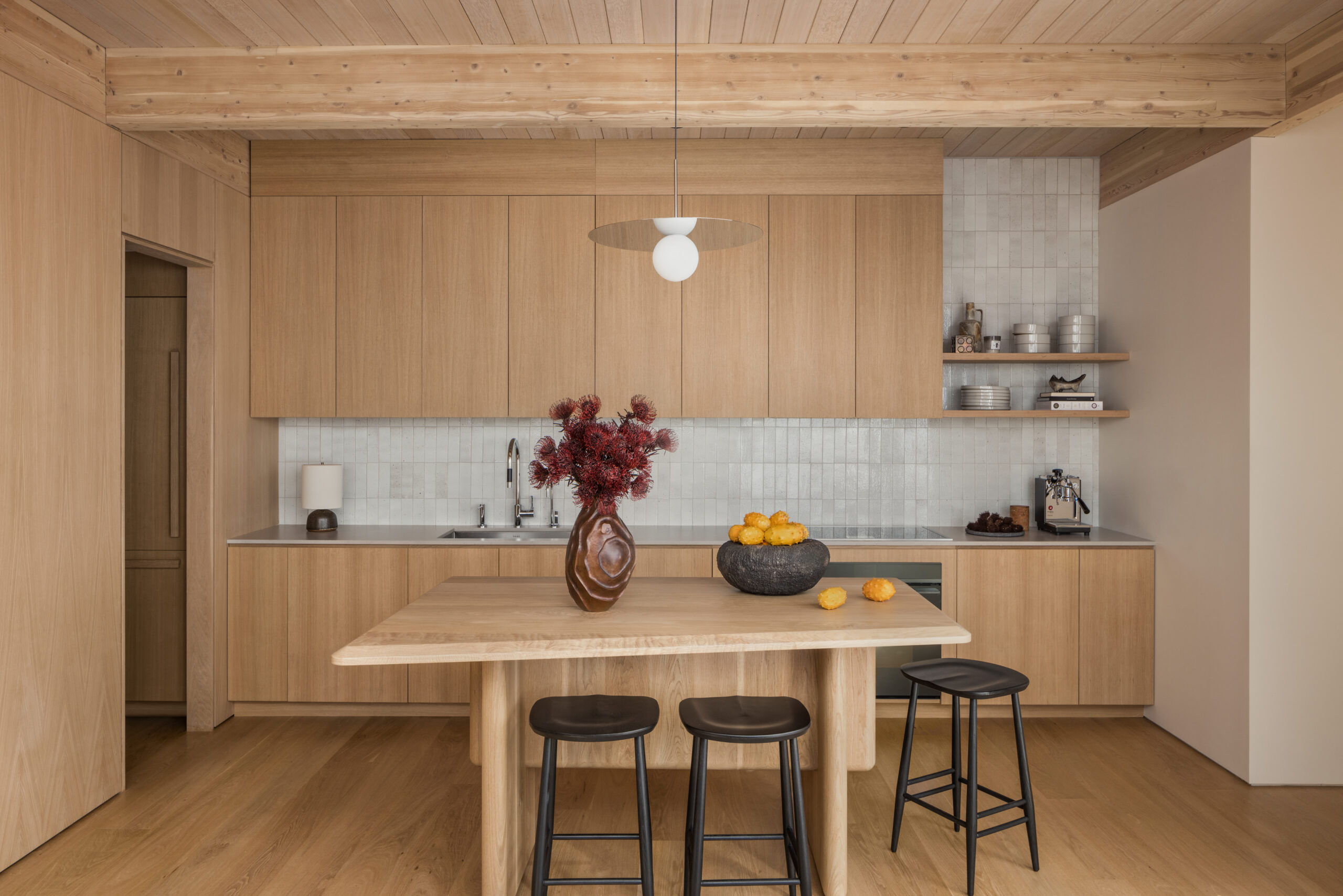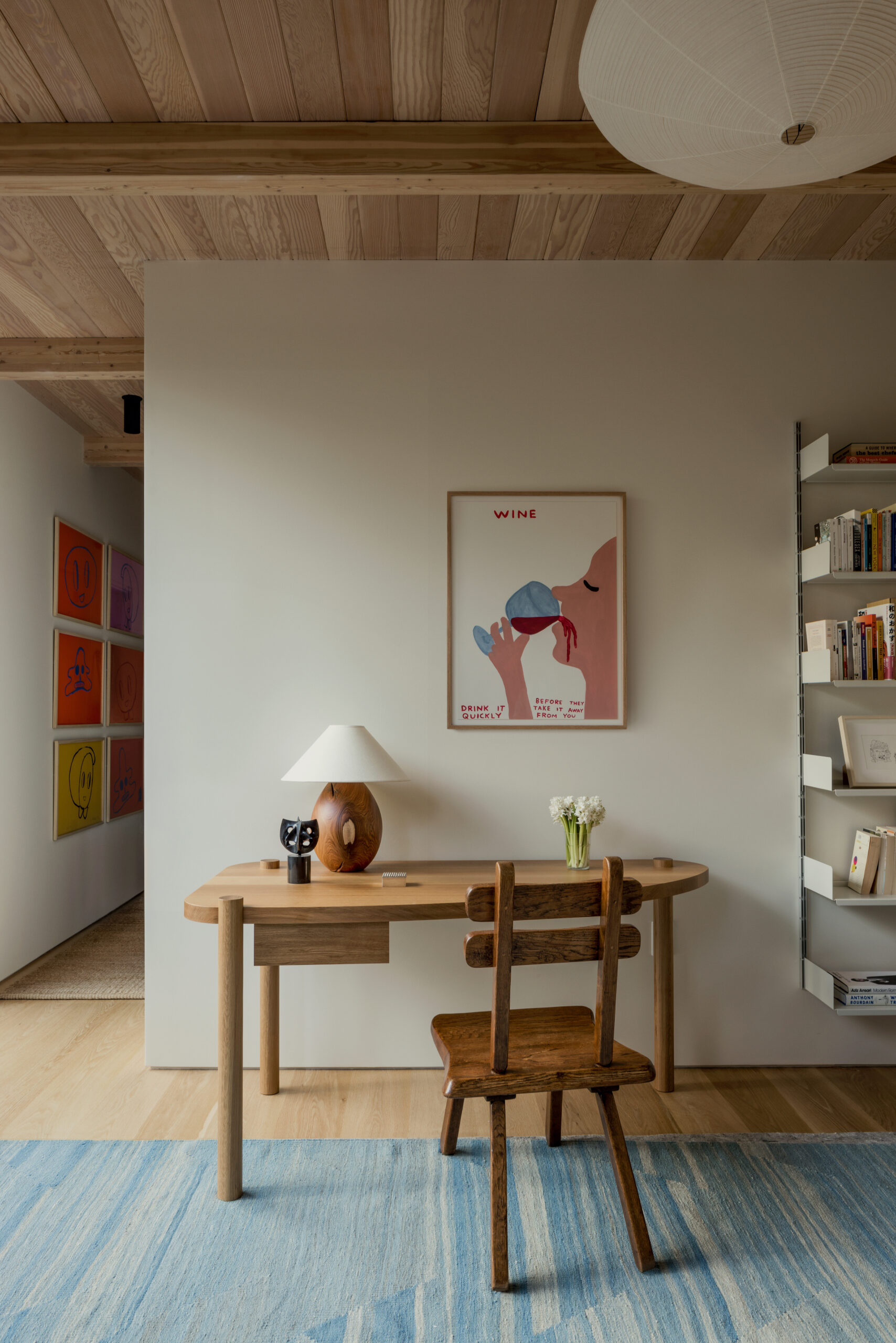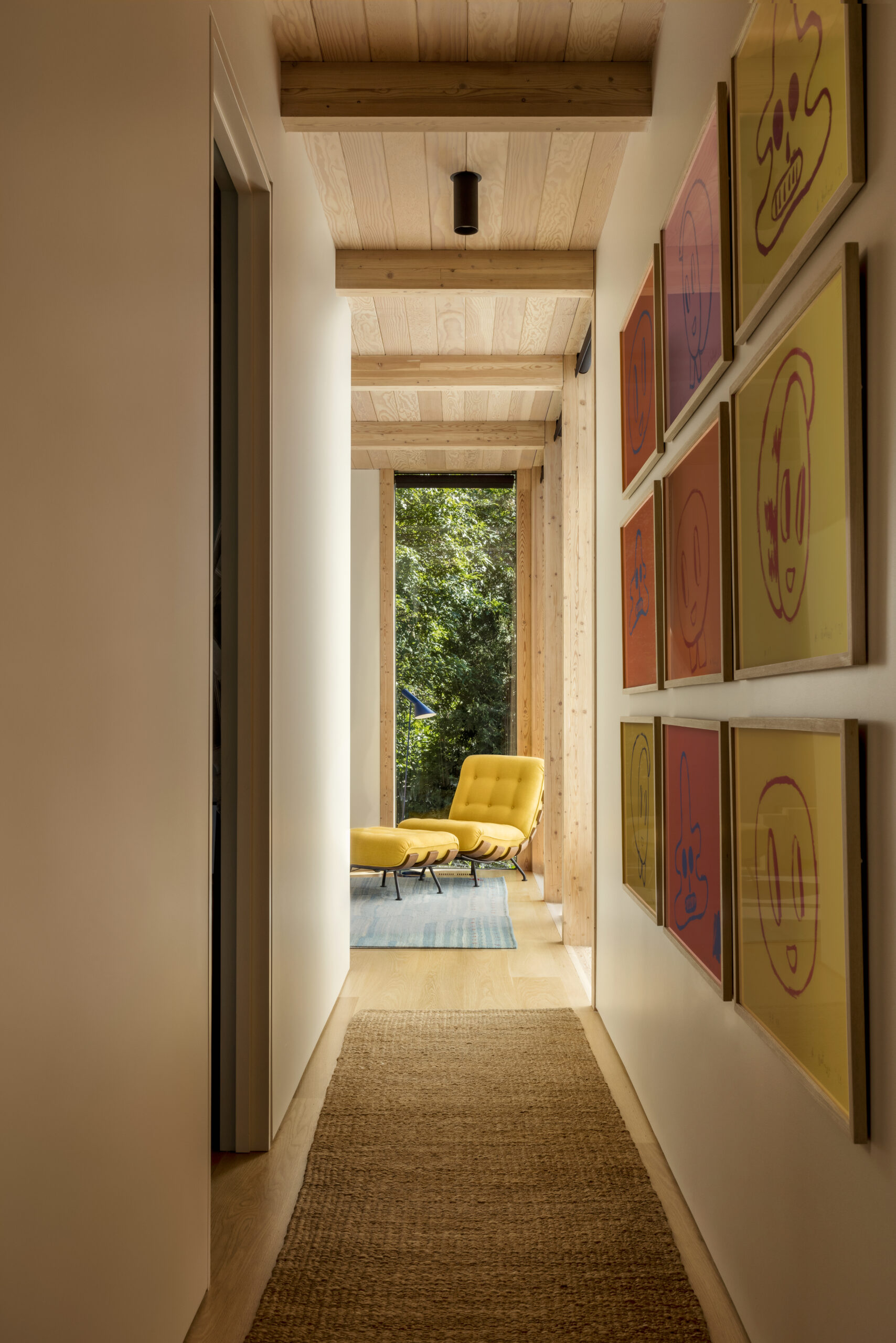 For the house, Starling drew from the region's long tradition of modernism, creating a boxy structure that reads like a pavilion in the dunes. "The landscape is rugged and tough and very natural," he says." We wanted to contrast with the landscape—to create something with clean lines."
In plan, the house is U-shaped, framing a pool at the centre. Each room in the house provides a different perspective of the pool while shielding it from neighbours and passersby.
For the interiors, the design team collaborated with Emily Lindberg, a studio in Providence, Rhode Island. A combination of custom elements, vintage furniture, and newly commissioned art integrate texture and colour throughout the space, while drawing inspiration from the coastal setting. "It feels," Lindberg says, "like you're at the edge of a beach."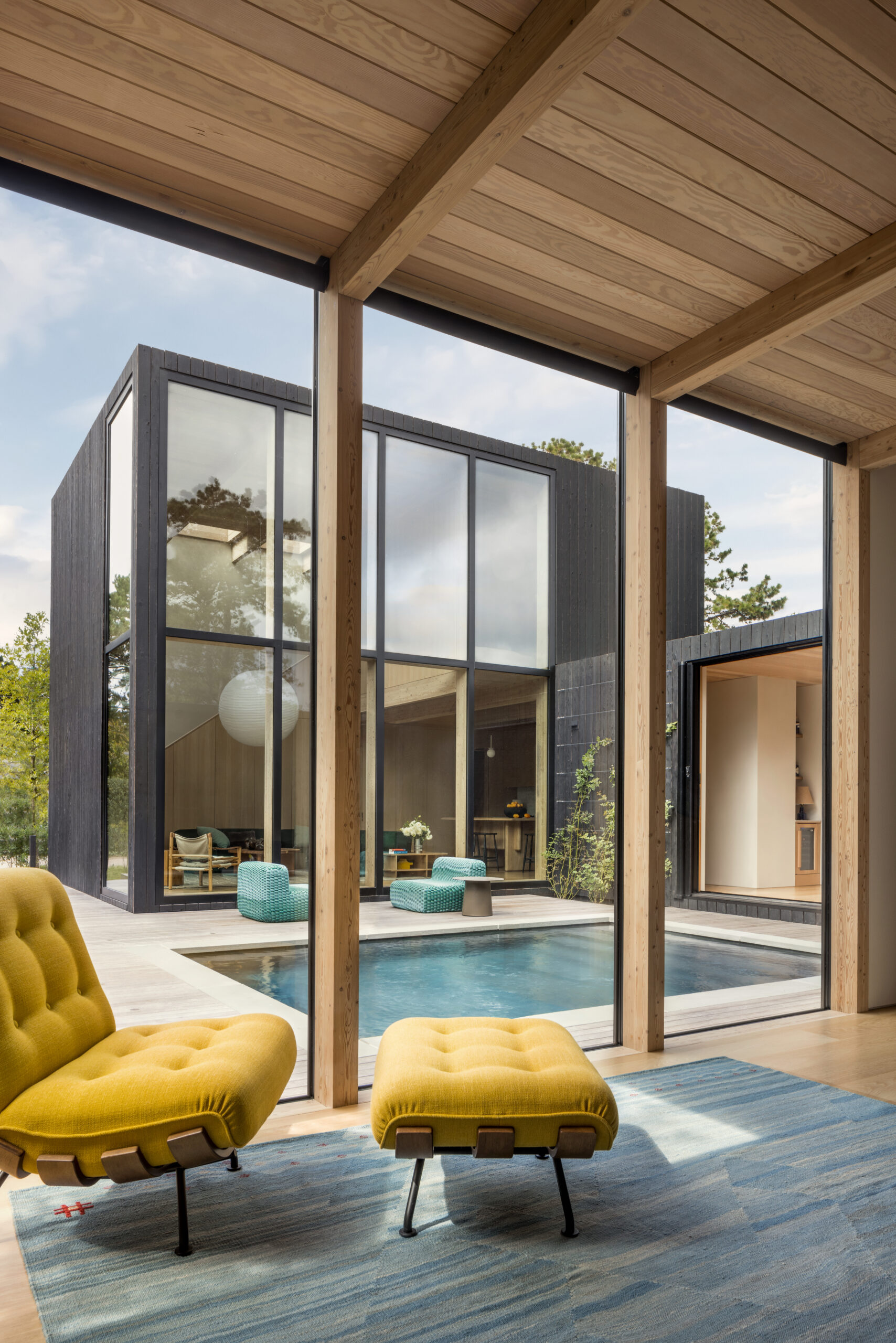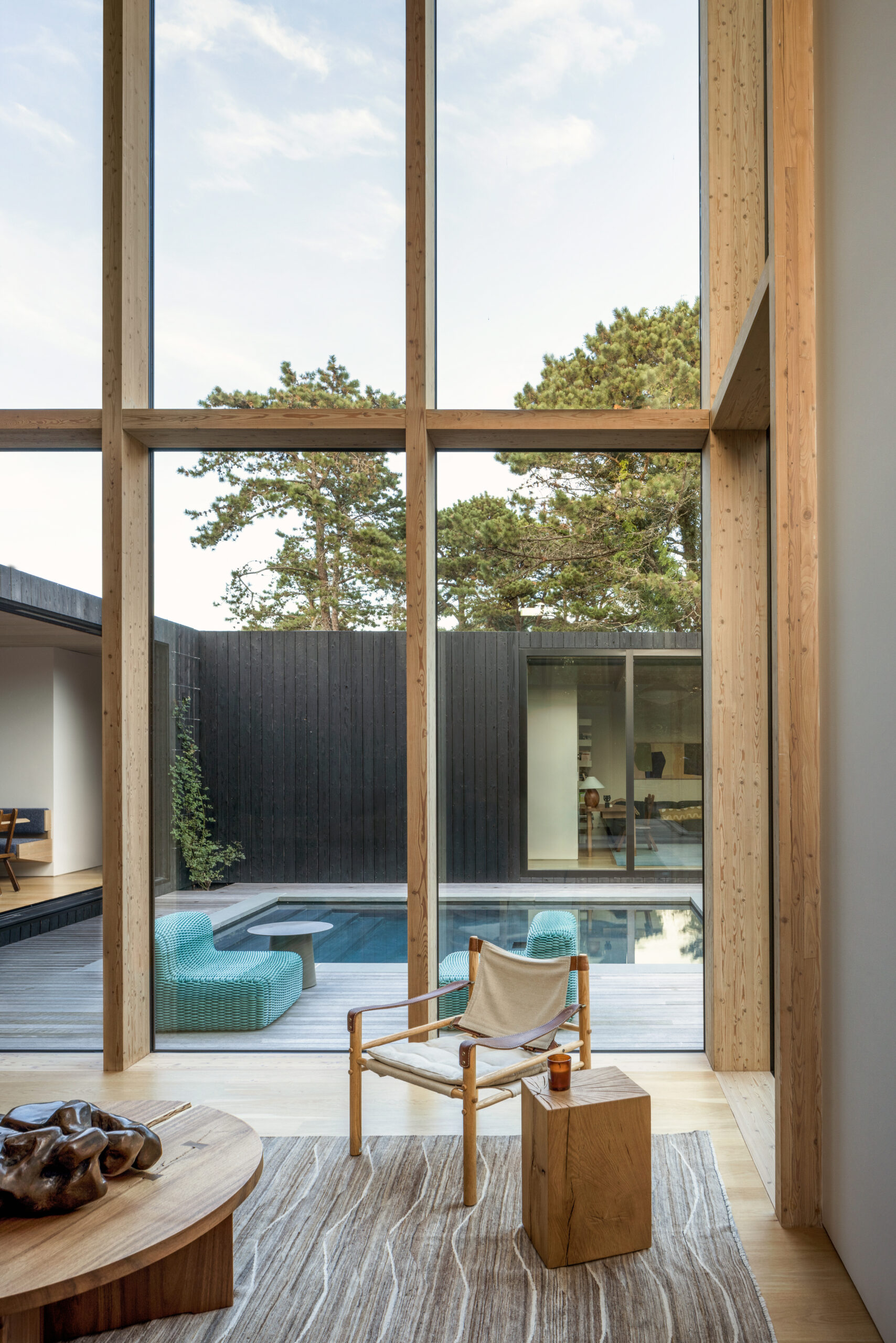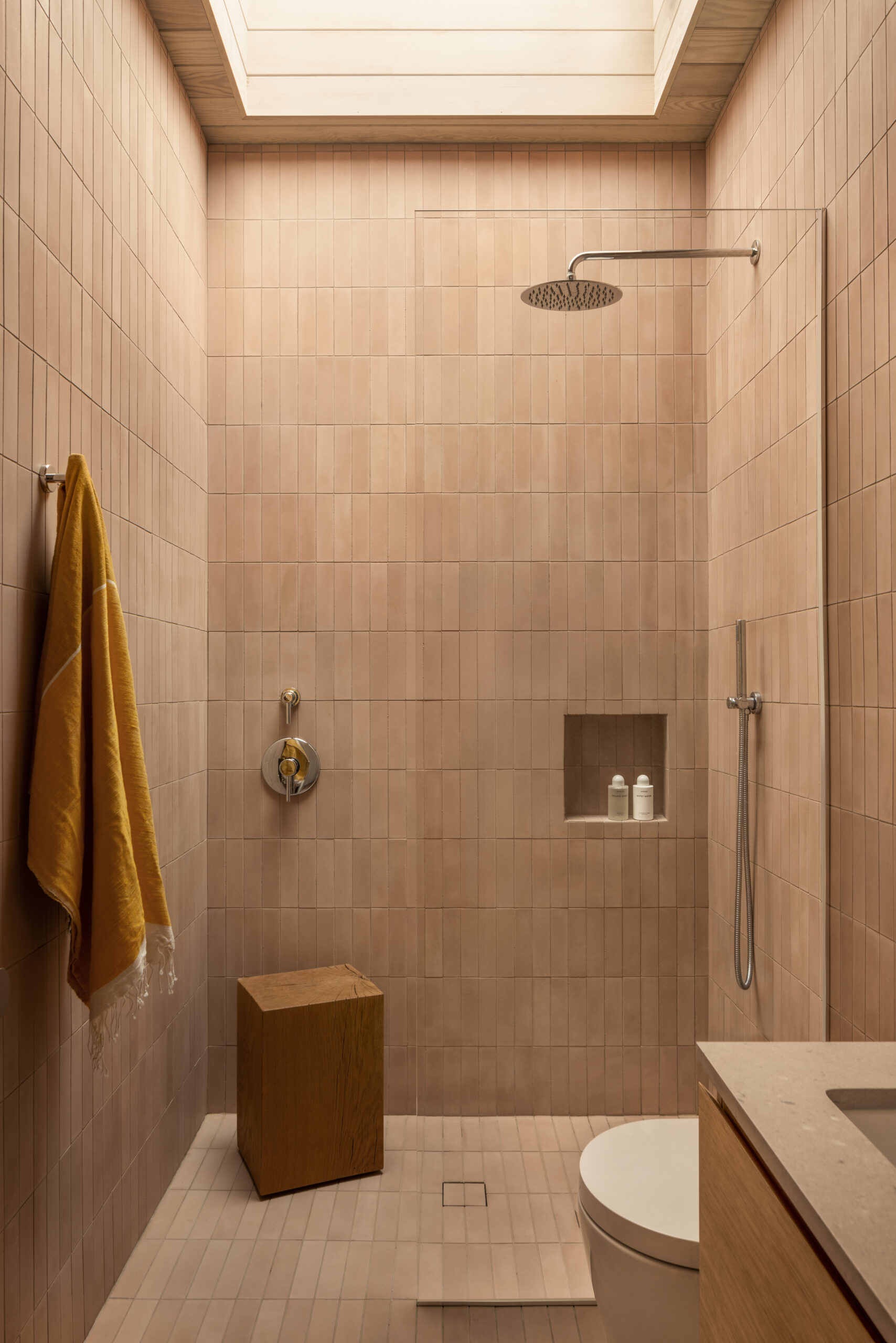 As for scale, Starling and the design team determined to keep the house appropriate for the context. "We could've built more square footage," he says, "but we were really interested in doing something special and sensitive to scale." Though the house is small, it incorporates a range of spatial qualities, with a double-height space providing a sense of expansion and single-height rooms providing a sense of compression, or enclosure. Even though  there is a sense of private retreat, each room looks outward. "From everywhere inside the house," Starling says, "you get views to water, trees, and sky."